With Christmas just around the corner my wheels are turning on how to get into the holiday spirit with crafts and fun DIY tutorials. If you have a toddler that loves playdough then you'll love having fun with these playdough christmas trees!
Playdough Christmas Trees
First I made some homemade playdough for the playdough christmas trees but you could also easily buy the different colors yourself and do this same craft.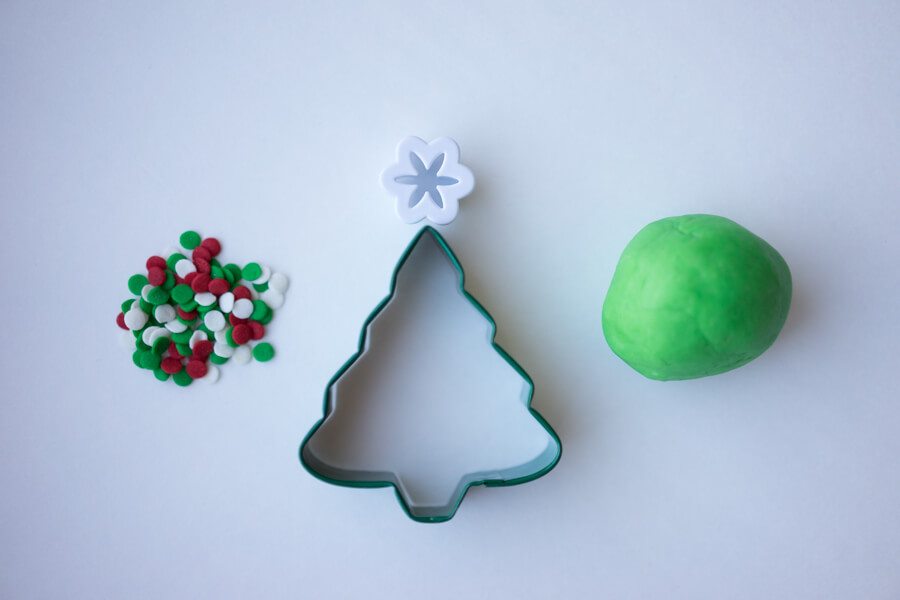 Here are the supplies you'll need for the Playdough Christmas Trees: 
–Playdough (homemade or store bought). You can get our homemade playdough recipe here.
–Cake decorating Christmas Sprinkles – we used sprinkles so the whole Christmas tree was non-toxic and edible (although not recommended to eat, if your little one puts in their mouth it will be non-toxic. Some sprinkles may melt as you kneed the playdough so it may be a bit messy – but it's still a lot of fun!)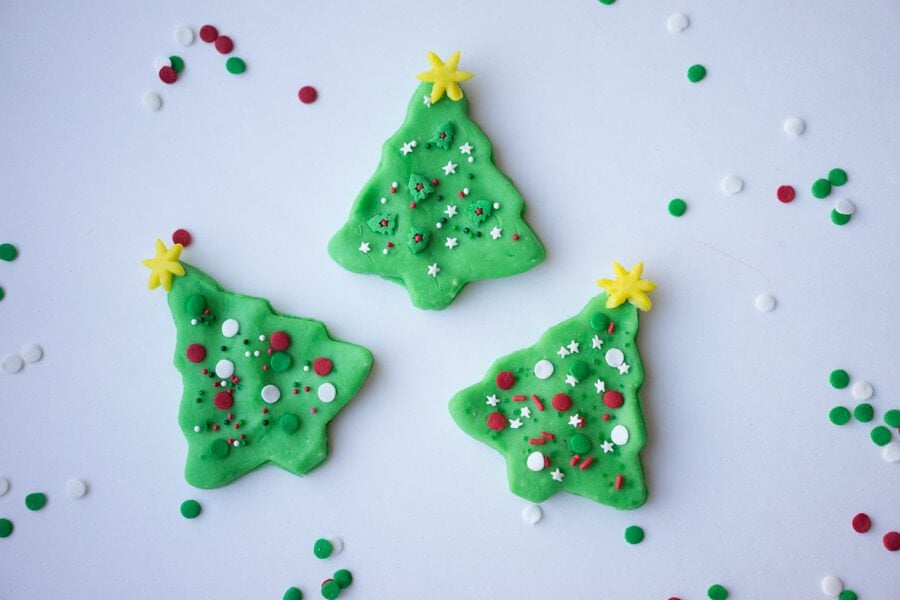 Directions to make your own Playdough Christmas Trees:
Take the green playdough and cut out a bunch of different Christmas trees for decorating
Place all your sprinkles in a bowl to select from
Cut out a small star using yellow playdough to place on top of the tree
Have fun making different color combinations or using different sprinkles!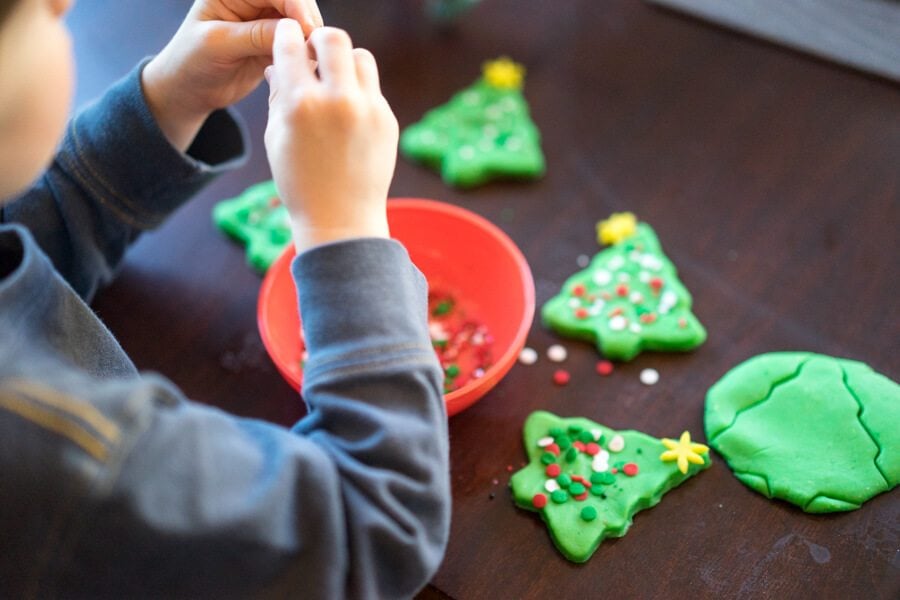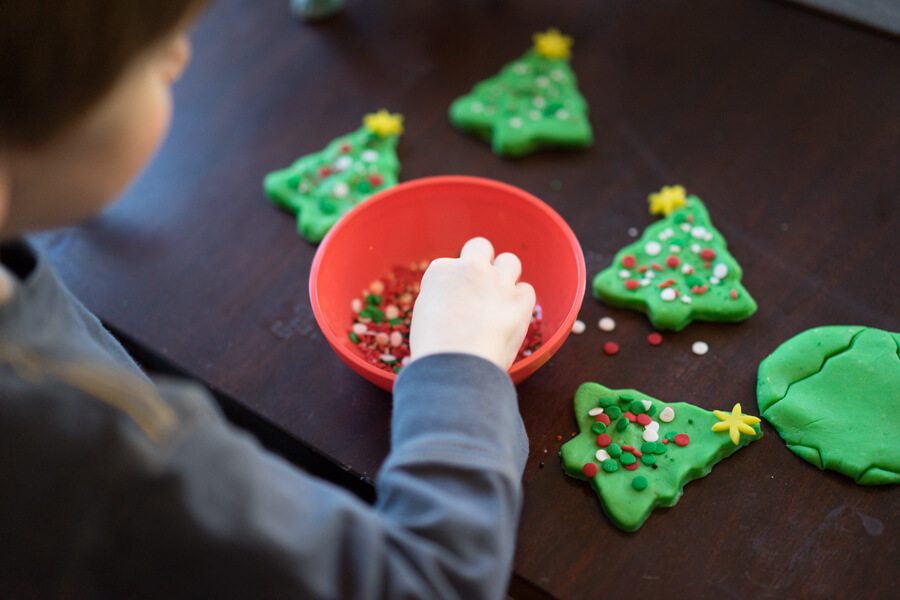 That's it! We were done making all the playdough christmas trees and then my son had fun smushing it all together in a big ball (which is inevitable with anything playdough). Now we have a playdough christmas tree ball I suppose. But feel free to save all your supplies and make again another day!
Looking for more Christmas Crafts?
Make these easy and memorable Salt Dough Handprint Ornaments!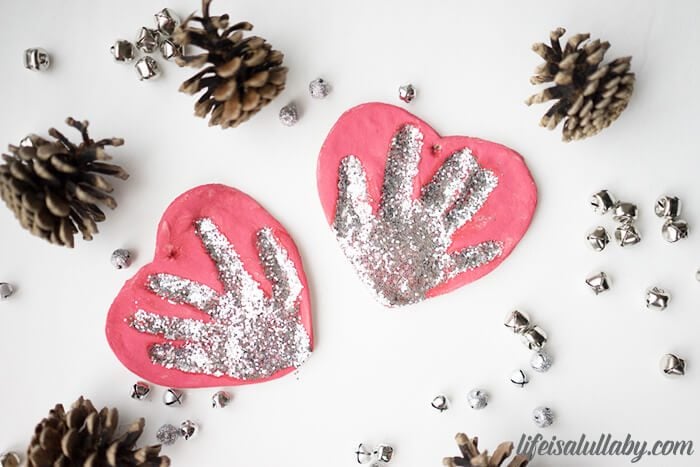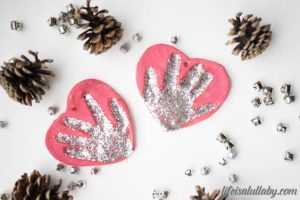 Check out this mesmerizing and fun DIY Snow Globe!