We made Fall playdough last year and loved the seasonal scents we used that we had to make some Christmas-scented playdough too. This Christmas playdough is really easy to make and will get you into the holiday spirit! We love that something so classic like playdough can be turned into a Christmas activity by making Christmas trees, candy canes and even snow scenes.
Related: Playdough Recipe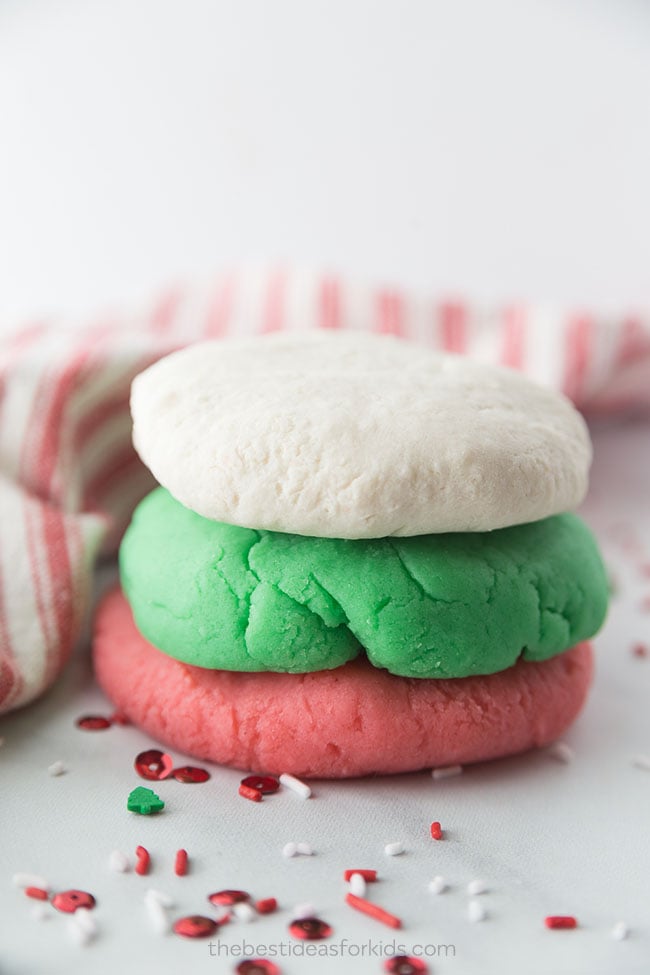 Christmas Playdough
The best part about this homemade Christmas playdough is that it's taste safe. We don't recommend eating it of course, but it's completely safe for kids to play with since it's non-toxic. As always, be sure to supervise the activity and do not allow children under 3 or children that put things in their mouth.
Here are some activity ideas you can do with your Christmas playdough: 
– Have your child roll out the playdough and create a Christmas pie or cake. Use a toy pie cutter to cut up your Christmas pie.
– Create Christmas trees and decorate them with sequins or confetti stars.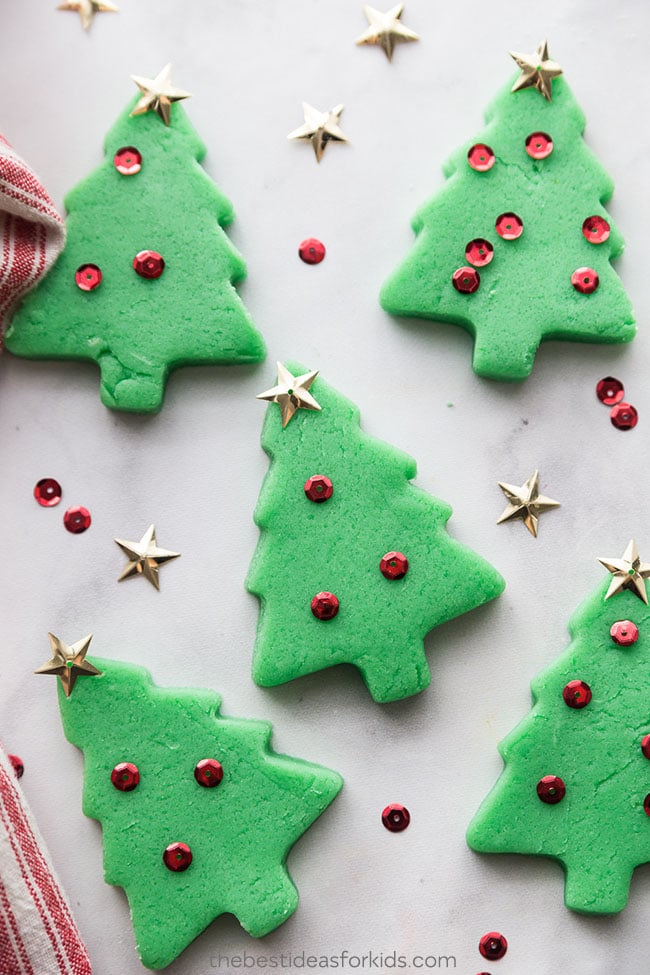 – Make a candy cane by twisting your white and red playdough together. It will even smell like candy canes from the peppermint extract!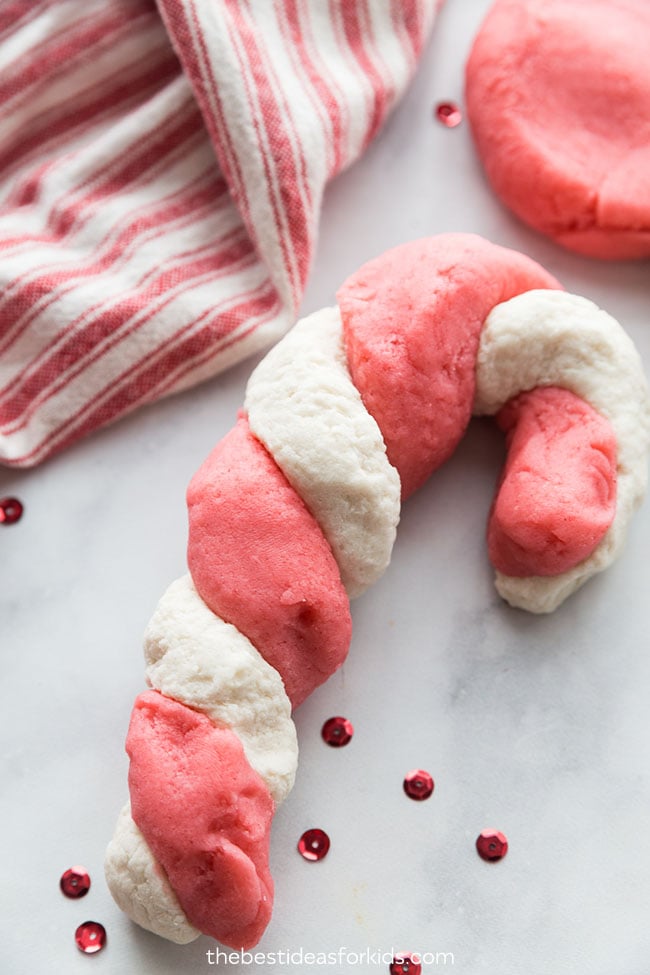 – Create a winter snow scene with your white playdough. Add some winter confetti snowflakes with some winter animal toys (penguins, polar bear, etc) and turn it into a sensory play bin.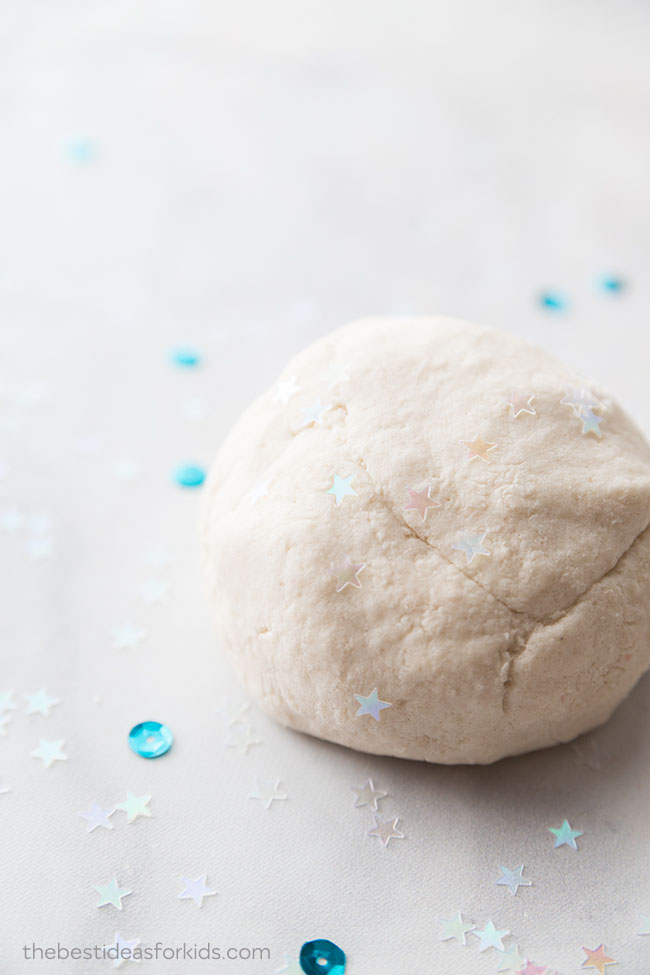 Christmas Playdough Recipe
We made 3 batches of this recipe – one red, one white and one green. Be sure to change out your scent extract and food coloring for each one!
1 tablespoon cooking oil
Food coloring

Tip: We like these gel colors since the colors will turn out more vibrant and you won't need as much as the regular grocery store food coloring.

1 cup water
2 tsp cream of tartar
1 cup plain flour
1/2 cup salt
Optional – 1 teaspoon vanilla extract for the white playdough and 1 teaspoon peppermint extract for the red. If you would like to make the green playdough scented you can also had some peppermint extract to keep it taste safe.
Optional – White food coloring for the white playdough if you want to make your white playdough a bright white and not the natural playdough color.
Directions to Make Christmas Playdough
Note: Adults should cook the playdough. Get your kids involved by having them mix the ingredients for you before cooking!
1. In a large bowl, combine all of your dry ingredients and mix well. Or you can individually add your dry ingredients into the pan for cooking after you add in your wet ingredients.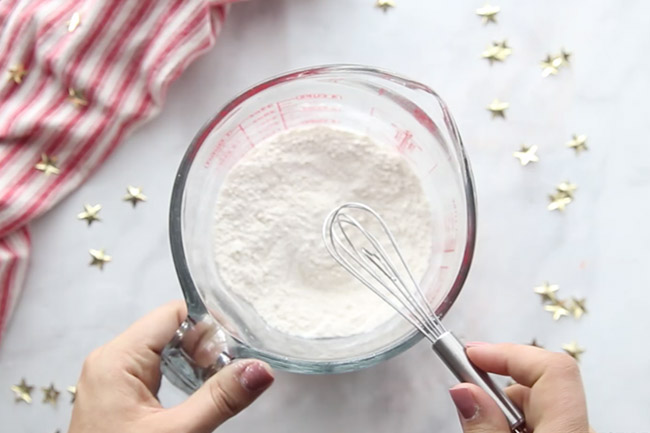 2. In a large pot, add in the vegetable oil, food coloring and water (add your food coloring to your water first so it's easier to mix in). Then stir.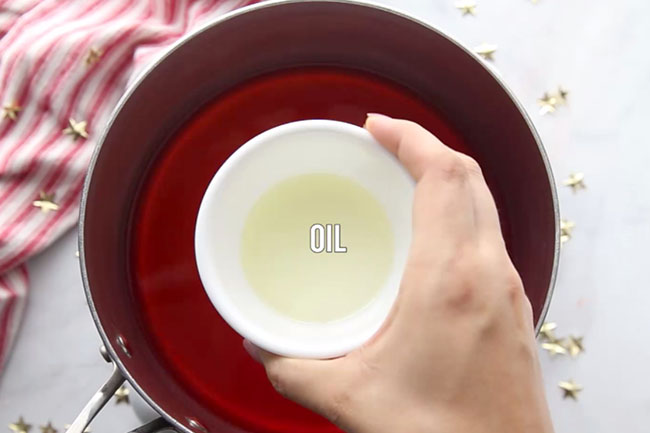 3. Now slowly add in your dry ingredients. Cook over medium heat until the dough starts to form and becomes dry. Once it starts to form a ball and looks cooked, remove from the heat.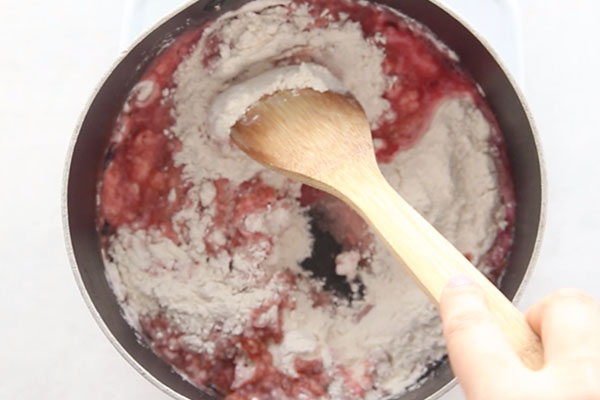 4. Let your dough cool and then knead. If the dough feels sticky, add more flour. If you would like more scent, you can add a little bit more then knead in. Knead for at least 5 minutes to get a good consistency for your playdough.
Watch the full tutorial video here before you get started!
Now have fun making your Christmas trees and candy canes! You'll just love the scent of this playdough. We know it will definitely get you into the holiday spirit!
More Playdough Recipes
For all of the details on our classic playdough, see our playdough recipe post.
One of our favorite scented playdoughs is this apple pie playdough.