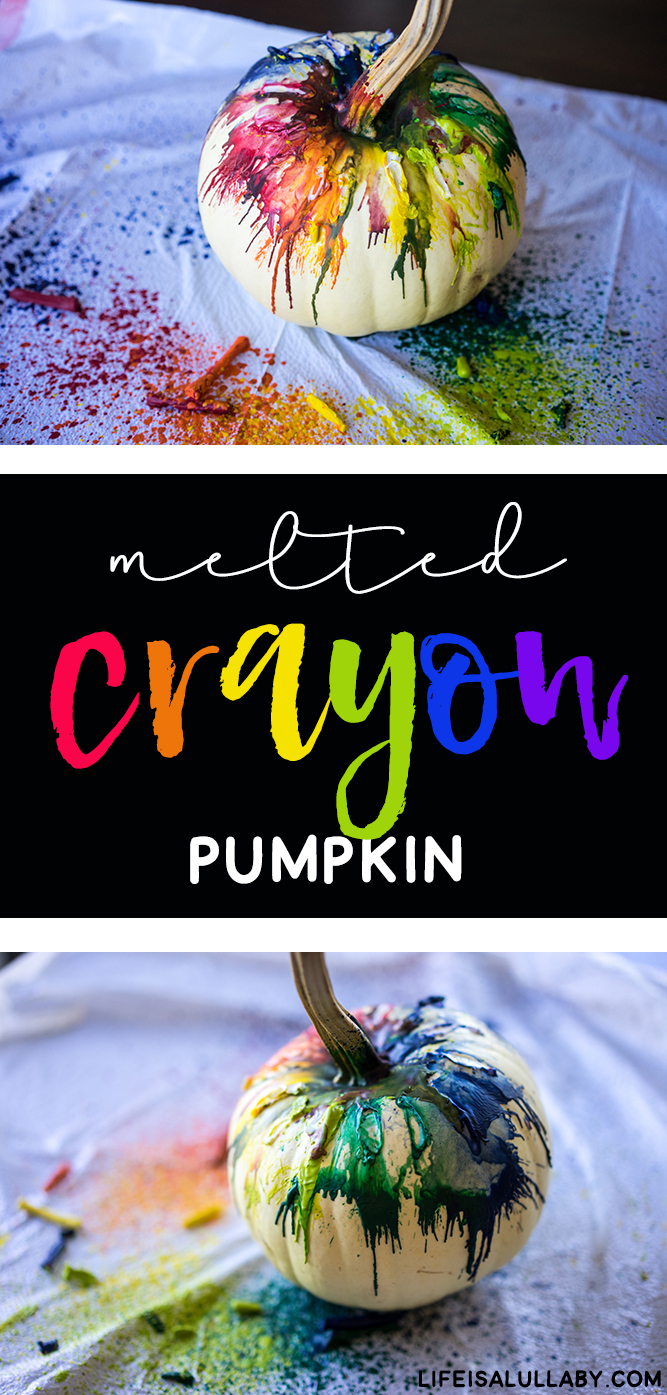 Disclosure: This post contains affiliate links. 
Ever thought to melt a crayon before? How about melt a crayon on a pumpkin? Well I first saw this melted crayon pumpkin idea on Pinterest by Crafty Morning and had to give it a try!
Here's what you'll need: 

MY LATEST VIDEOS
-A white pumpkin (orange would work too but the colors may not show up as well)
–Crayons
– I used the washable kind but I'm sure any kind would work. I would just be careful putting it outside if it's washable as it may wash out in the rain!
–Tacky Glue
–Hair Dryer
Instructions to make the melted crayon pumpkin:
I cut up the crayons in half since my white pumpkin was smaller. Then glue the crayons on to the top of the pumpkin.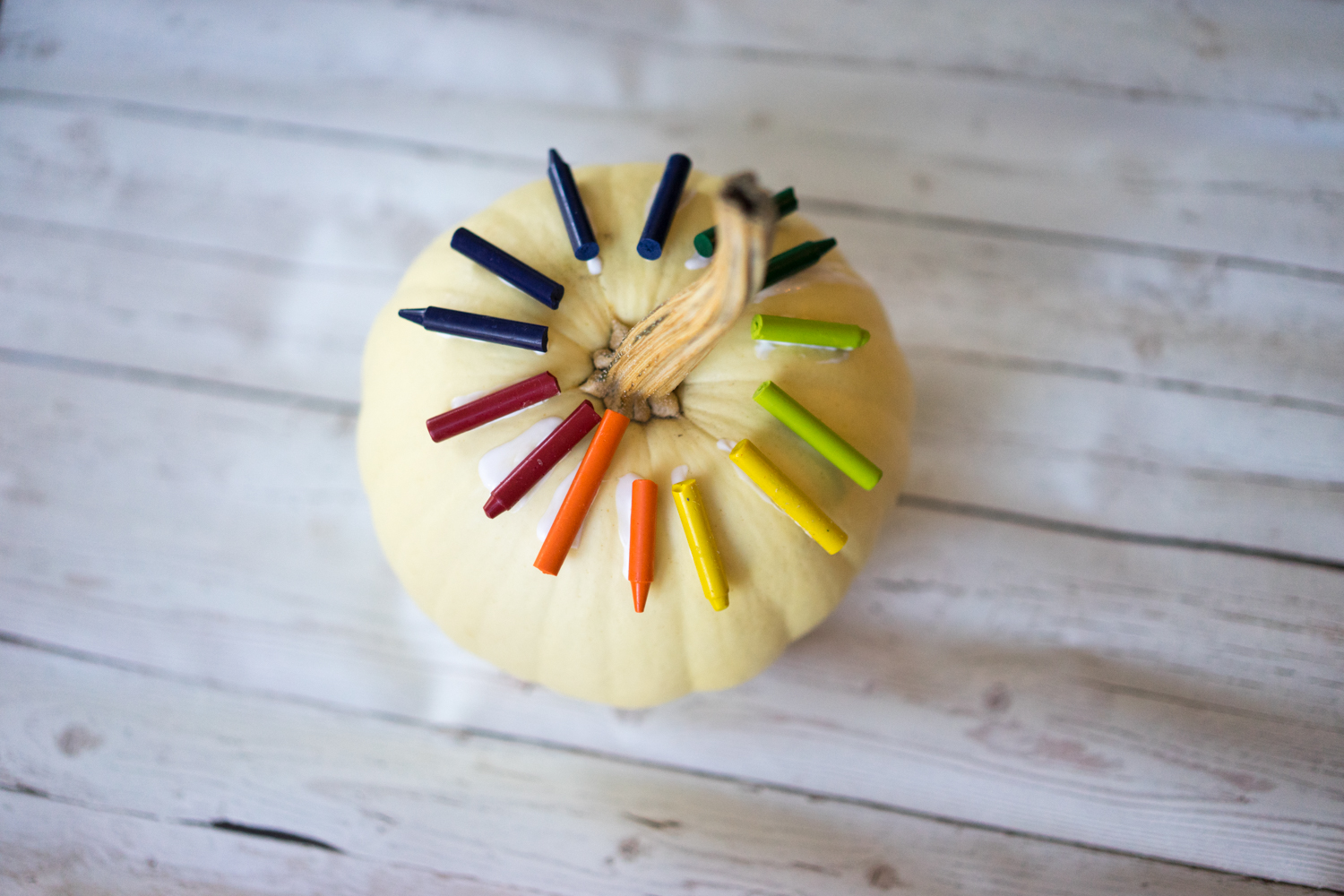 Once dry you can use the blow dryer to melt the crayon! Be careful to angle the blow dryer down so the splatter lands on the pumpkin. This isn't easy and it's VERY messy so if you can try to do this outside. I put some garbage bags down and did it on the kitchen table and I still had a big mess to clean up afterwards.
And here's the final melted crayon pumpkin! I think it turned out pretty cool. Would love to see your melted crayon pumpkin and I hope you have a fun (and messy) time making one!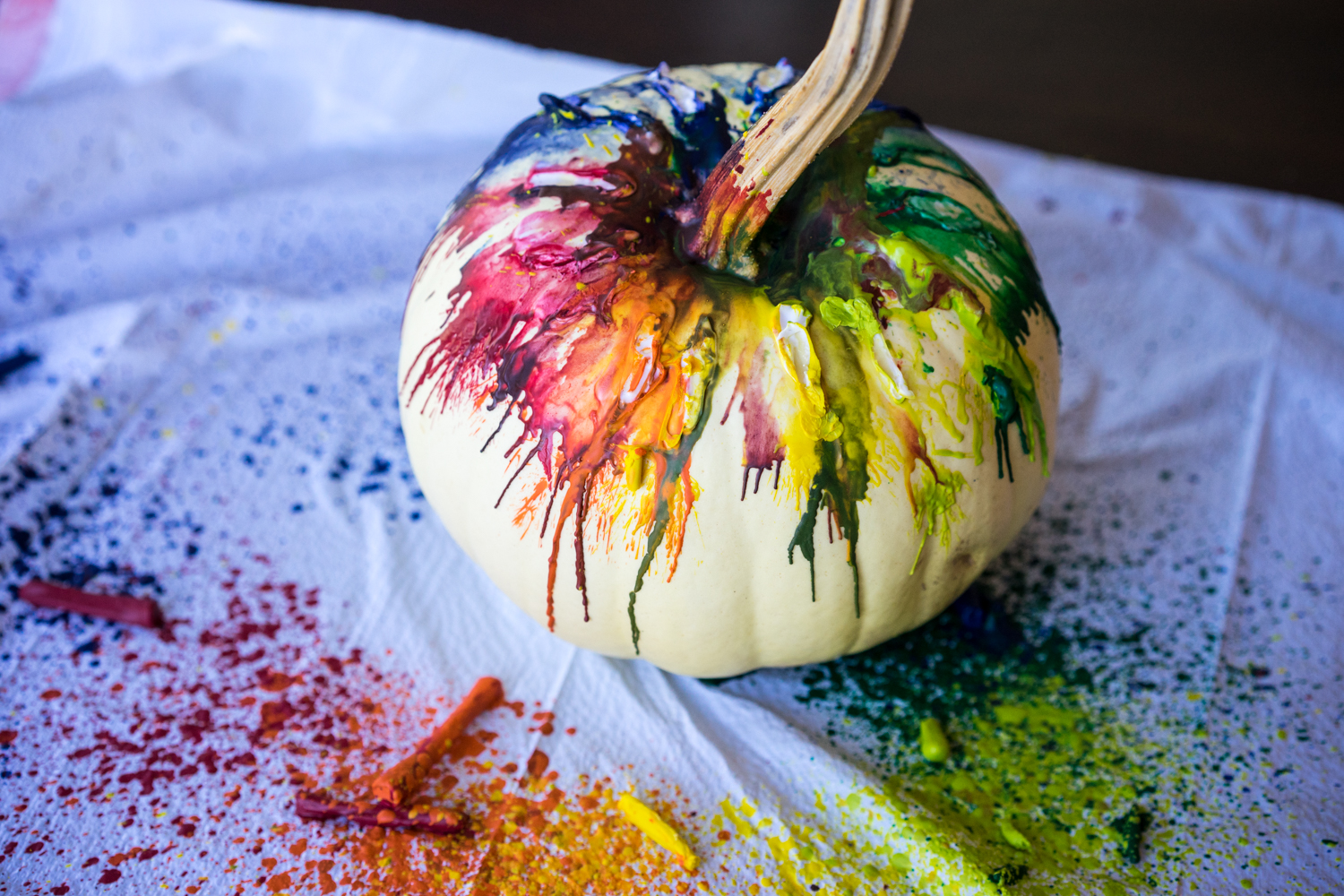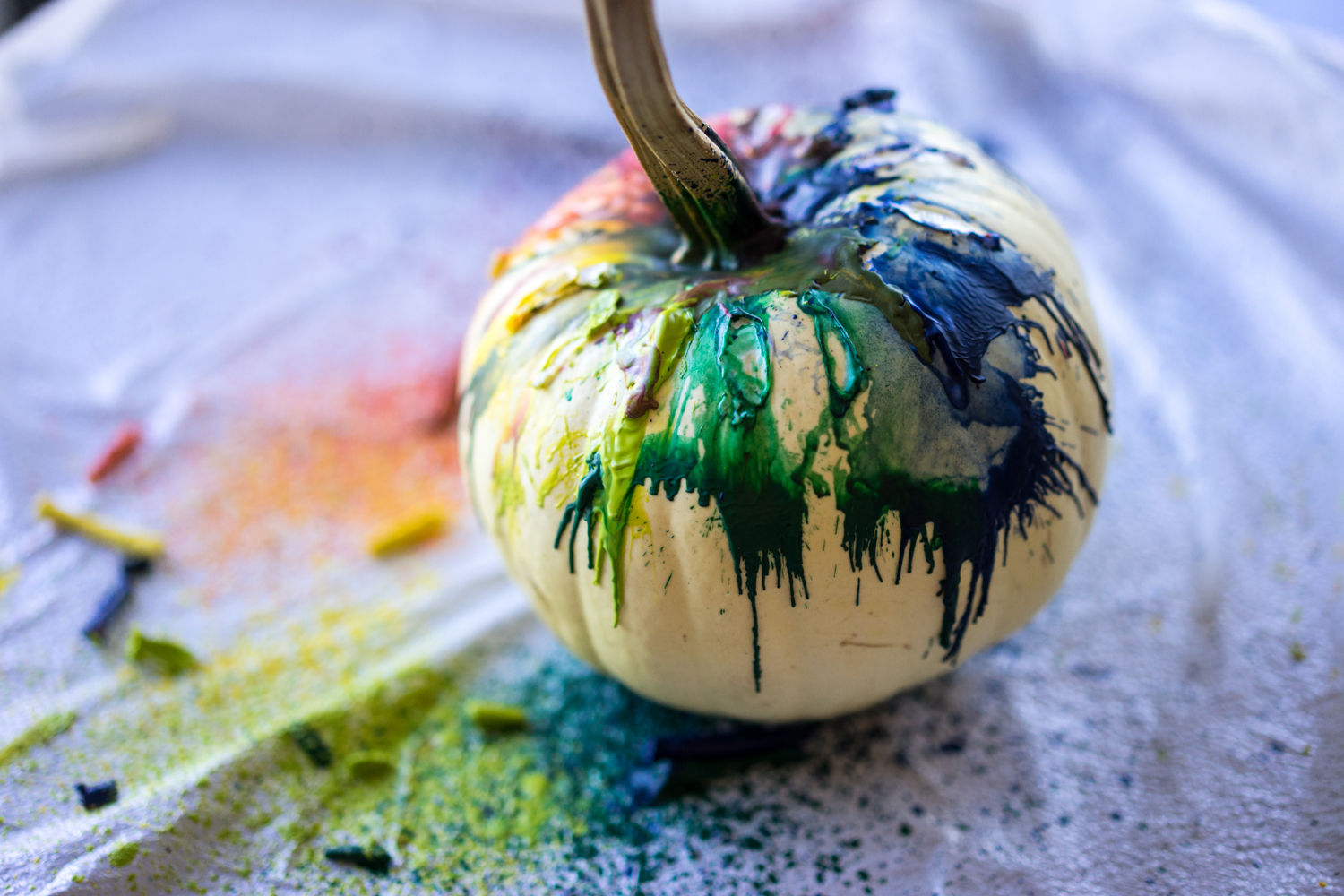 Let's get social! Follow The Best Ideas for Kids on Facebook, Pinterest or Instagram
This post may contain affiliate links, read our Disclosure Policy for more information.
All activities should be supervised by an adult. Please read our Site Terms for more information.