Kids can get creative to make their own unique Q Tip Skeleton for Halloween! Kids will love creating these silly skeleton poses with q-tips and glue this Halloween season!
RELATED: Halloween Crafts for Kids
Q Tip Skeleton Craft
This easy skeleton craft would be perfect for classroom activity or Halloween party. You can even put them up on a bulletin board to showcase all of the different skeleton poses.
You only need a handful of supplies to makes these easy q-tip skeletons!
We even have a free skeleton printable template you can grab at the bottom of the post!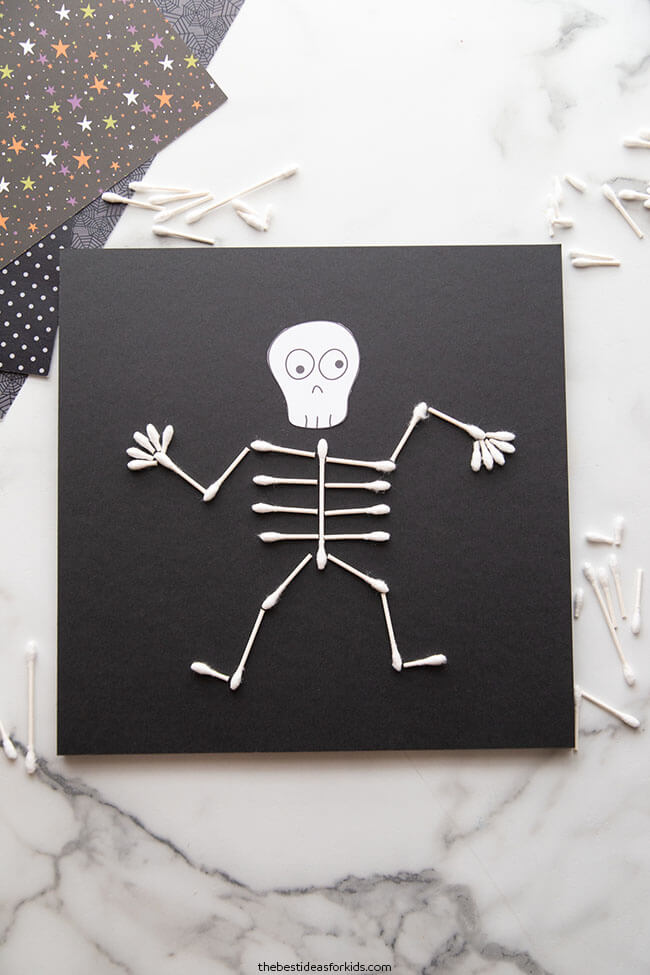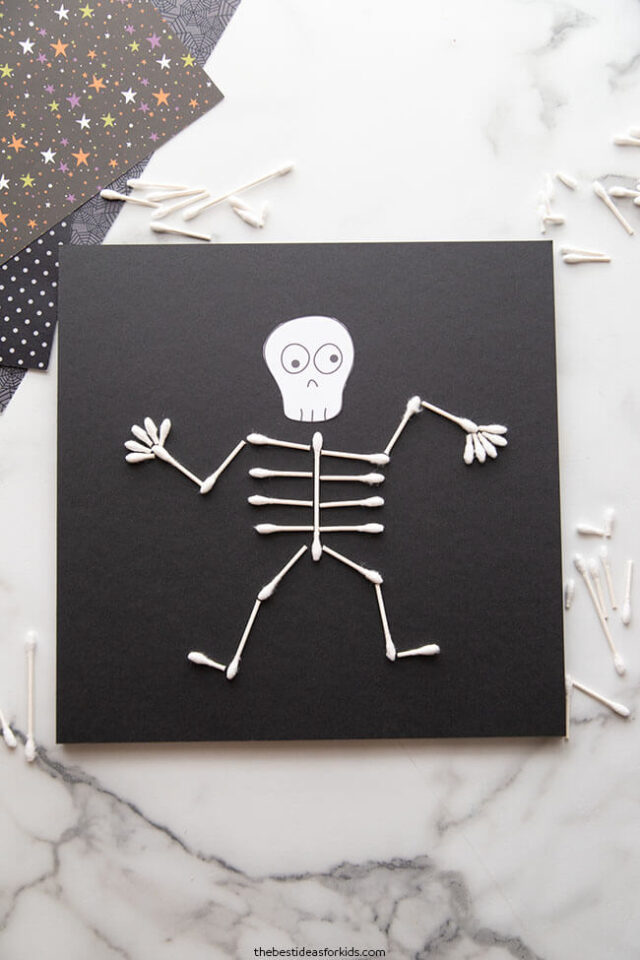 Supplies Needed To Make Q Tip Skeletons
– White cardstock or paper
– Q-tips
– Scissors
– Glue – I like to use an extra strong glue for q tips like a non-toxic Tacky glue. You can also use hot glue or regular white glue. For regular white glue, make sure to allow time for it to dry before moving your final art project.
– Skeleton Printable Template (you can get the free printable template the bottom of the post)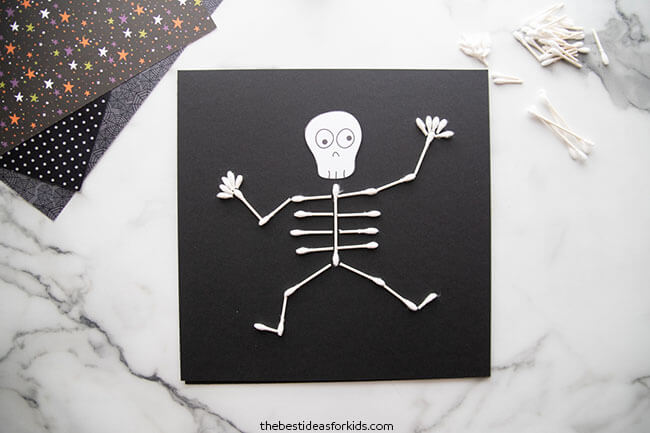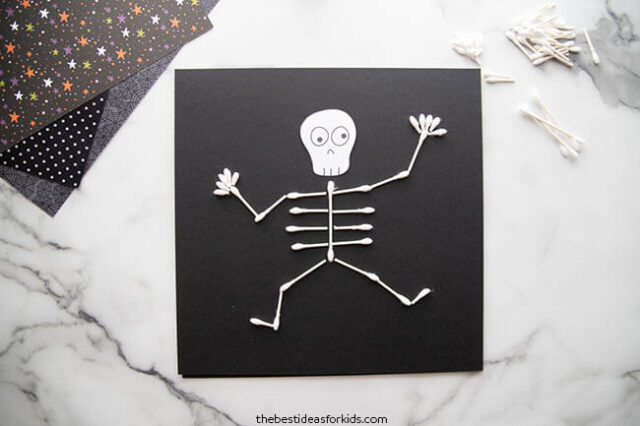 Watch The Video Tutorial Here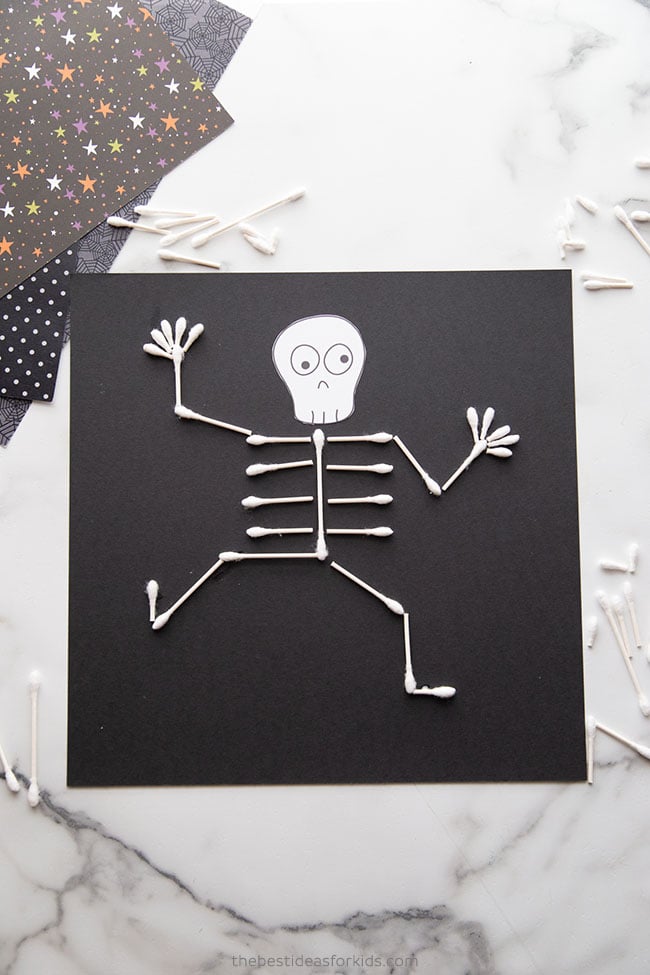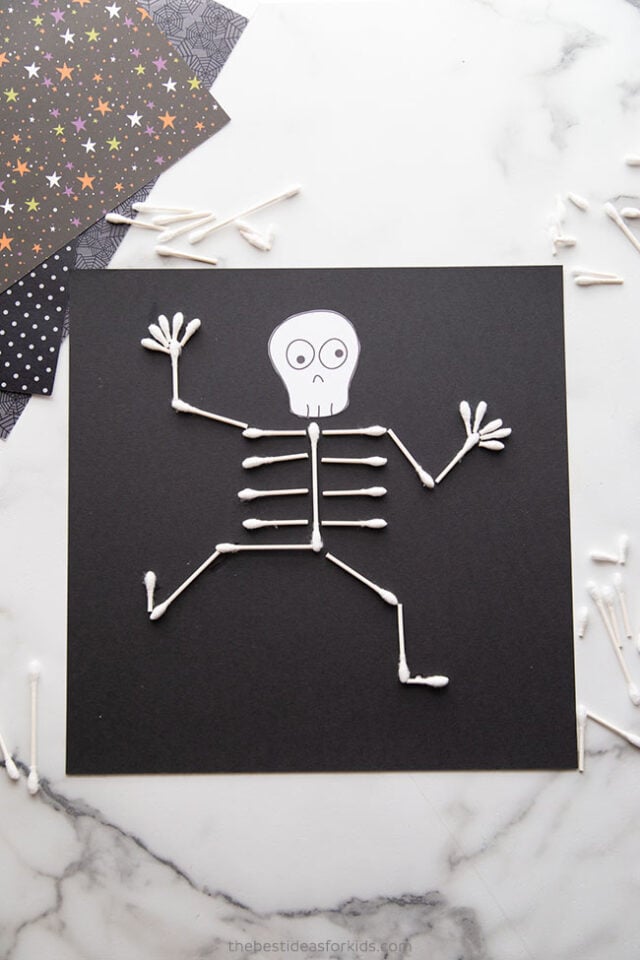 How to Make a Q Tip Skeleton
1. Print off the Skeleton Template. Cut it out and glue it to the black cardstock.
You can get the free printable at the bottom of the post.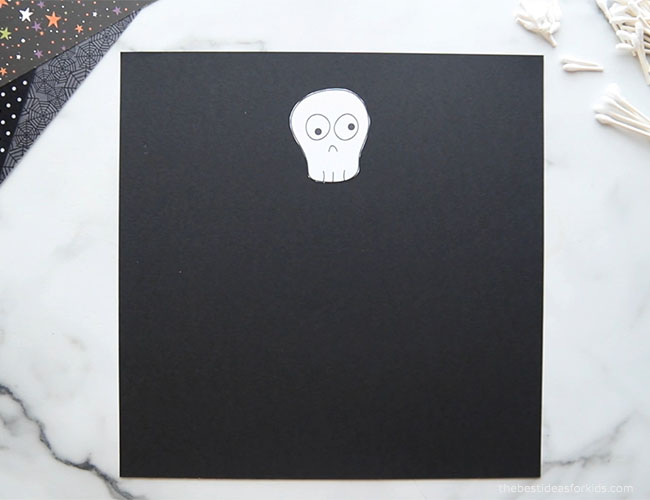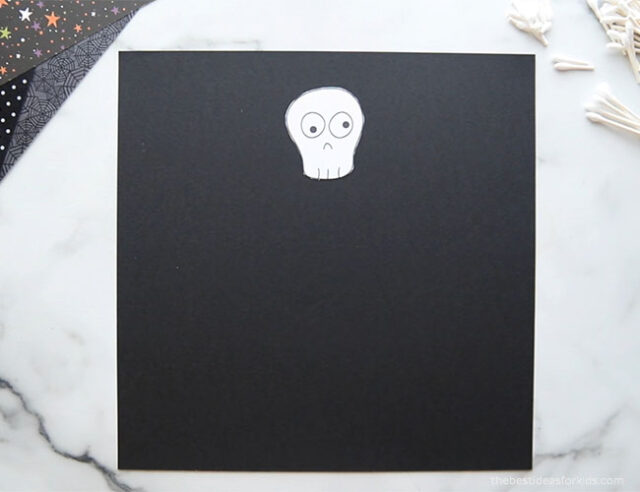 2. Cut the q-tips into different sizes.
Make 12 small pieces for the fingers and feet.
Then cut 8 q-tips in half to make 16 half-pieces for the arms, legs and body.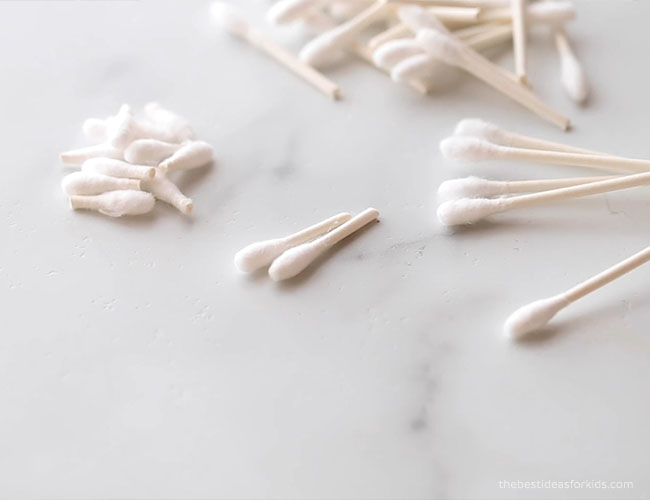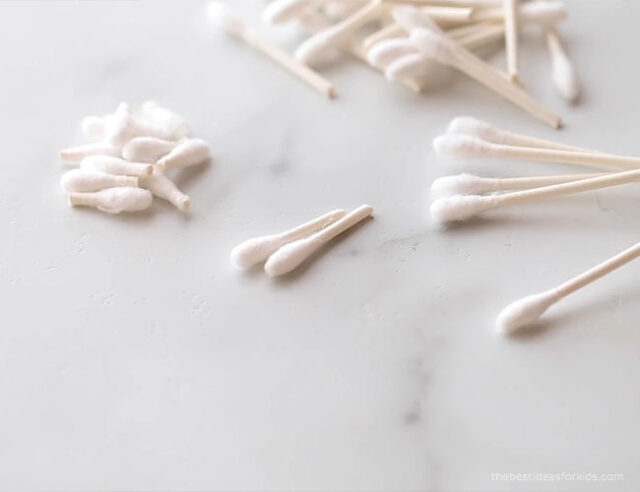 3. Start by gluing 1 full q-tip under the skeleton head.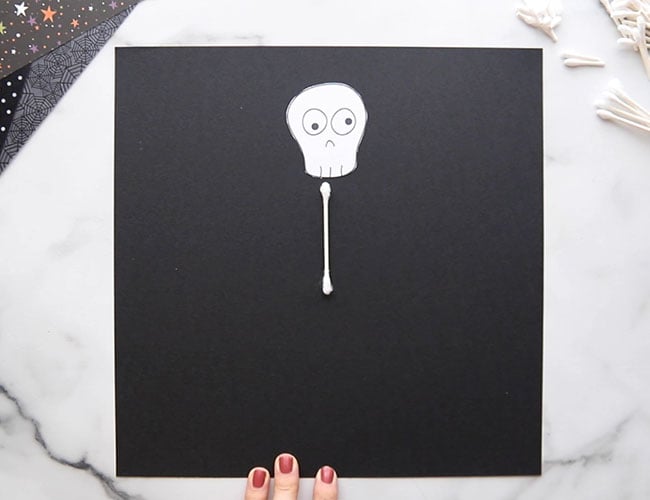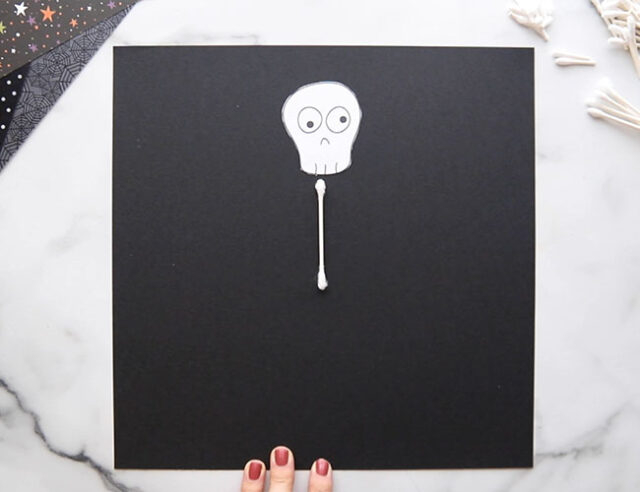 4. Glue 4 half q-tips on each side of the skeleton body.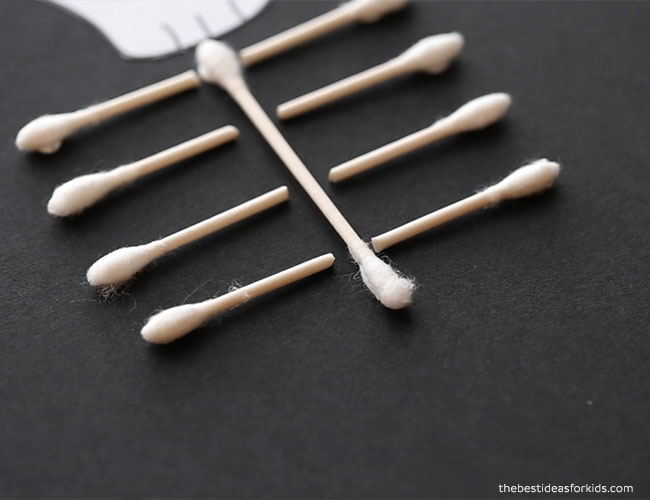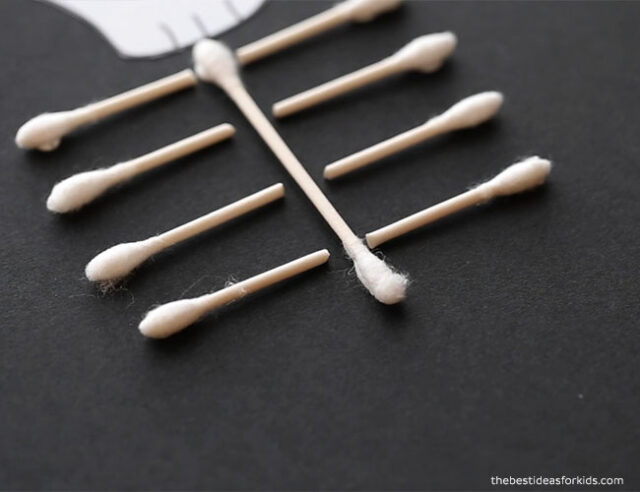 5. Use half q-tip pieces to make the arms and legs.
Play around with different funny poses to make every skeleton unique!
Glue one small piece for each foot.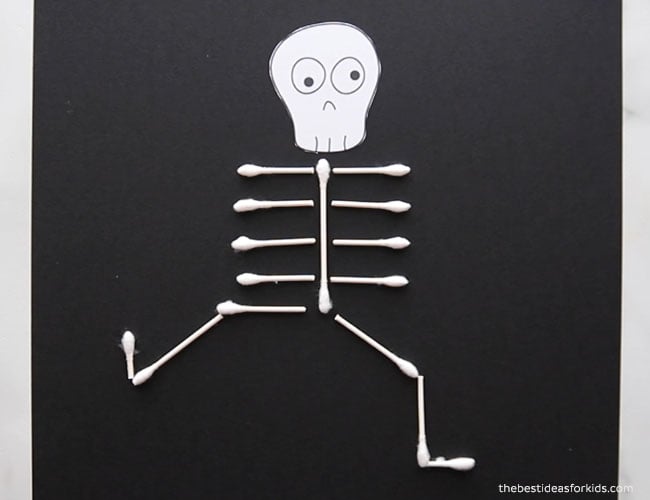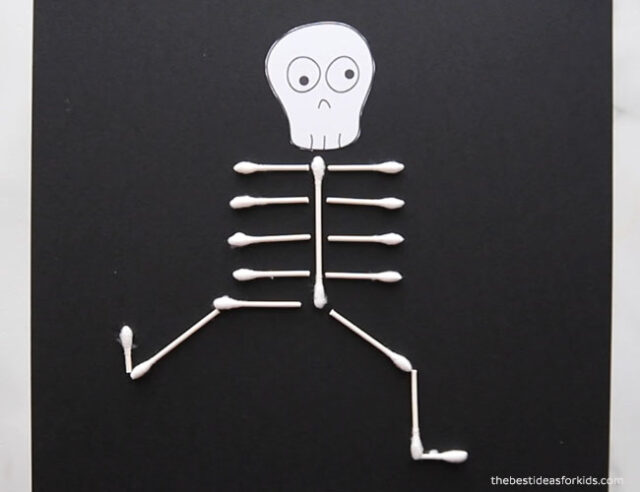 6. To make the hands, add 5 small pieces to the end of the arms.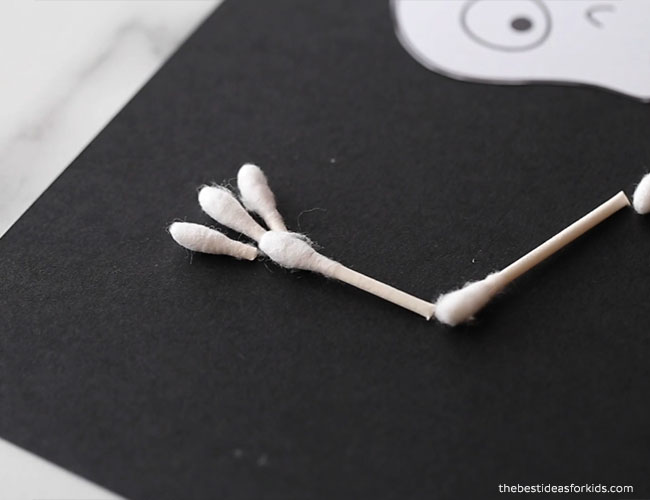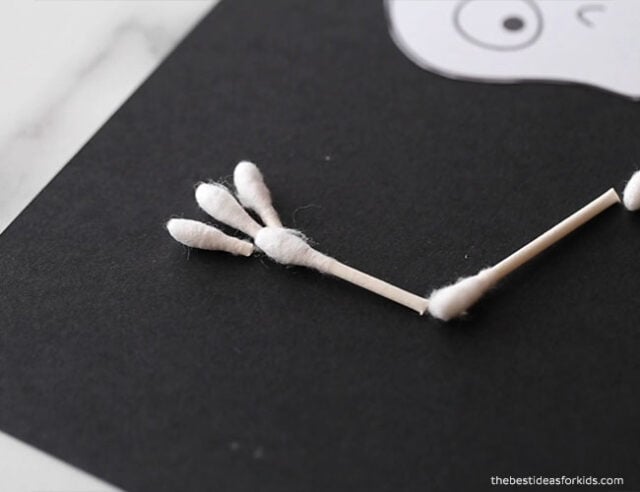 Once all of your q-tips are glued on, see if you can make another skeleton in a different pose!
You can make the skeleton look like he is dancing by changing the poses too!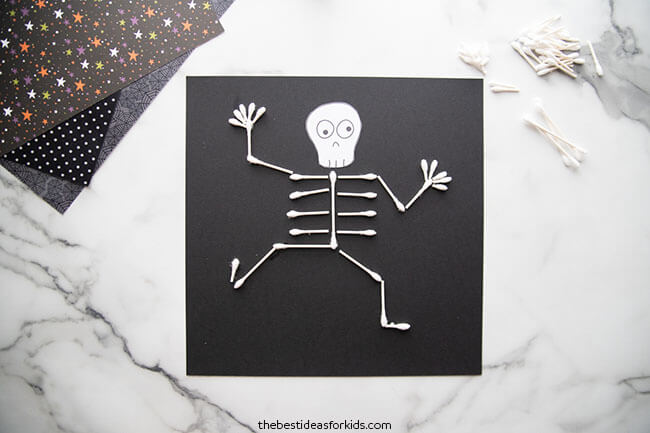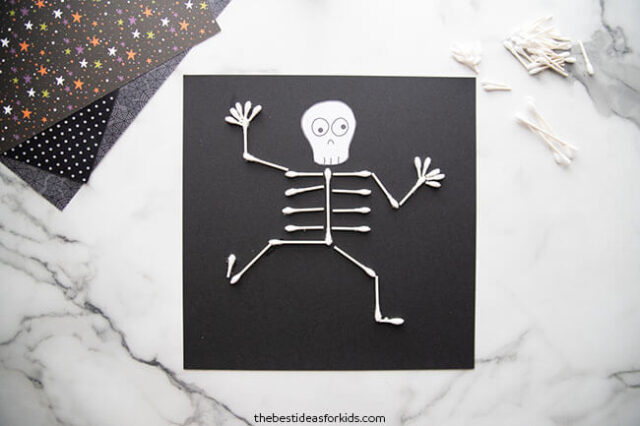 Make one skeleton, or make a whole bunch of different skeleton poses!
For more Halloween crafts, see 50+ Halloween Crafts for Kids.