Invitation to Create Felt Easter Eggs
All activities should be supervised by an adult. By using this site, you agree to our Terms of Use. This post may contain affiliate links. Read our disclosure policy here.
I have seen a lot of really great activities that involve "an invitation to create" method of approaching crafts. I really like this method to doing crafts. We did something similar over Christmas with playdough making playdough Christmas trees. That's why when I saw these adorable felt easter eggs, I thought it would be a perfect invitation to create craft.  These felt easter eggs are so bright and have a perfect pastel Easter color to them!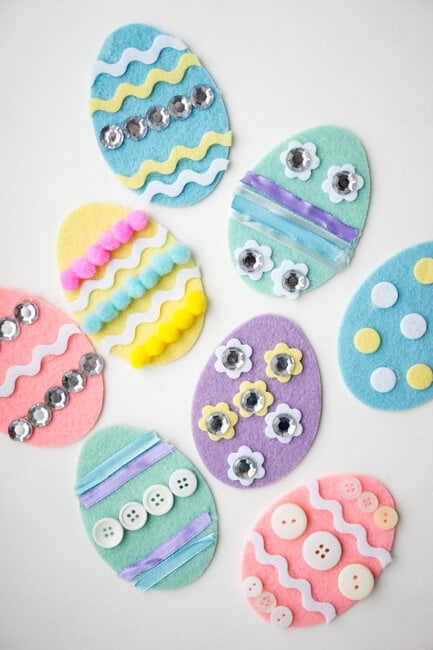 How to make felt Easter Eggs
Here are the different supplies we used to make our felt Easter Eggs:
– Buttons
– Felt
– Pom Poms
– Rhinestones
– Ribbon
-Really the type of decorations you can use to make these are endless. If you can glue it, put it in the pile for decorating options!
3 Easy Steps to Make Felt Easter Eggs
1. Cut out your Easter Eggs from felt.  I actually lucked out and found a package from the dollar store that included the felt Easter Eggs already cut out with some of the supplies included. So be sure to check your dollar store craft section for something similar! If you can't find it, then you can buy the felt on it's own and trace out the Easter Egg shape and cut them out. Just search online for an Easter Egg template to trace onto your felt with a sharpie and then cut them out once you have one pattern done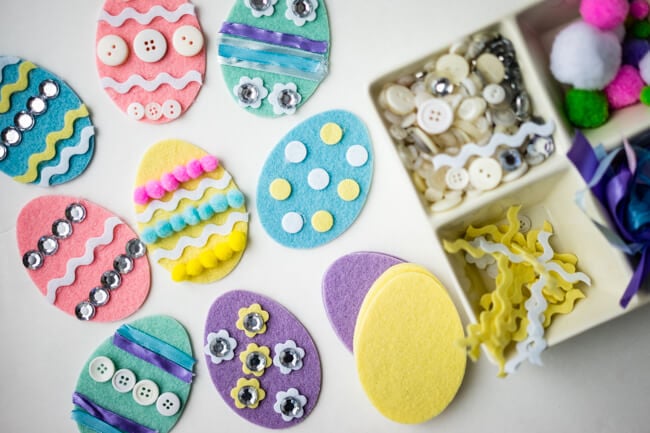 2. Lay out your design first or just have fun gluing on different materials!
3. Trim any excess ribbon or embellish with rhinestones!
Looking for more fun Easter crafts? Make this adorable Paper Plate Easter Bunny.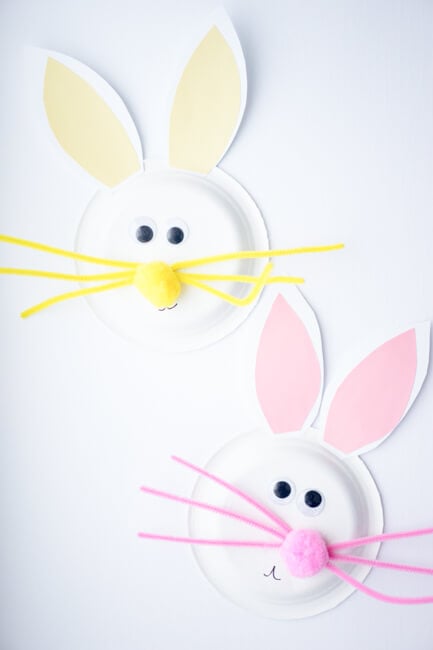 Want to be inspired with more easy crafts for kids? Check out our full category list of Kids Crafts and Kids Activities. Everything we feature here is fun and easy for you to do with the kids!
And to be inspired with more Easter ideas, follow our Easter Ideas board on Pinterest.