One thing I remember doing as a kid is scratch art! But the way we did it was we would draw with crayons, add black crayon on top of the color and then scratch to reveal a picture underneath. This scratch art tutorial is a little different and the results are so pretty! This scratch art for kids craft includes using silhouette pictures to create beautiful scratch art designs! I love the way this turned out!


The part that makes this craft so fun is you can make any silhouette design! Just simply google silhouettes for your interest. We chose unicorns, fairies, and butterflies but the ideas are endless! You can make so many different scratch art designs with this technique. And you could even do one on an 8×10 cardstock and frame it for your room!
This one would look so pretty framed in a unicorn-themed room: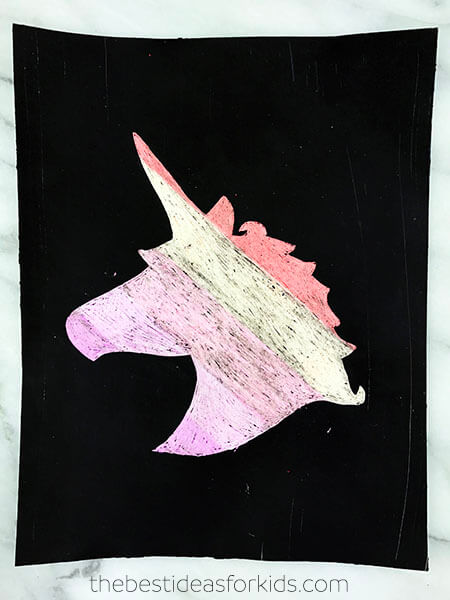 You can do smaller designs and make cards out of them! Or just have fun making the black scratch art 🙂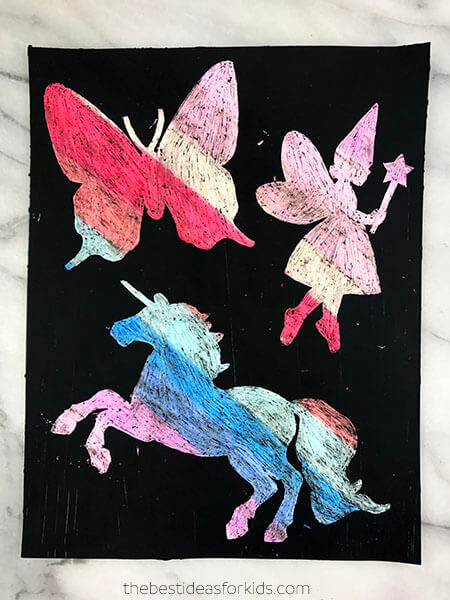 Here are the supplies you'll need to make these scratch art designs
– Cardstock
– Black Paint
– Wooden Rods
– Dish Soap
– Oil Pastels
– Wax Paper
– Silhouette Designs – we found these Unicorns, Butterflies and Fairies from Etsy but you can also just google and find a ton of different options online for free to print off!
You can make this fun scratch art also using crayons if you don't want to purchase the pastels but the pastel colors turn out so bright and colorful!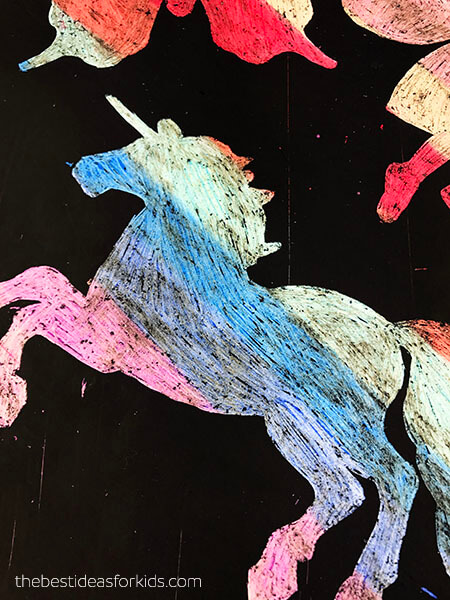 Steps to Make Your Scratch Art for Kids Design
1. Put some wax paper down to protect your surface
2. Color your cardstock with your oil pastels! We used different colors and made it on a diagonal design. Use color themes that may match your design. If you're doing unicorns like we did – use pinks, purples and blues! Color any way you'd like but mix it up so when you scratch it shows a different set of colors.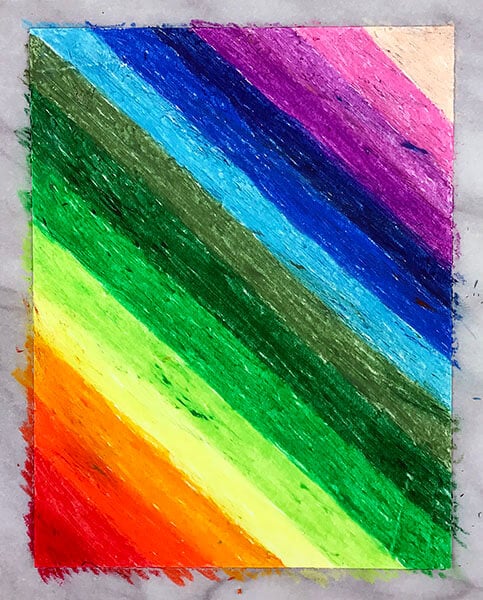 3. Now mix a bit of the dish soap (a drop or two) in a bowl with your paint.
4. Now paint all over your page covering the entire page.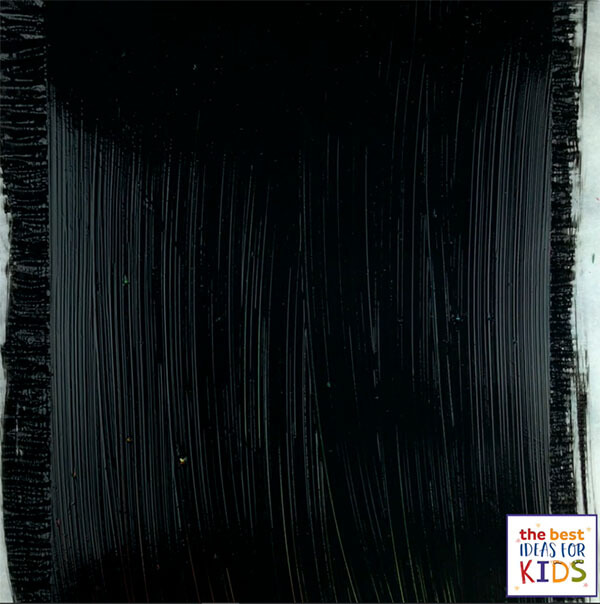 5. Print and cut out your silhouette designs on cardstock paper.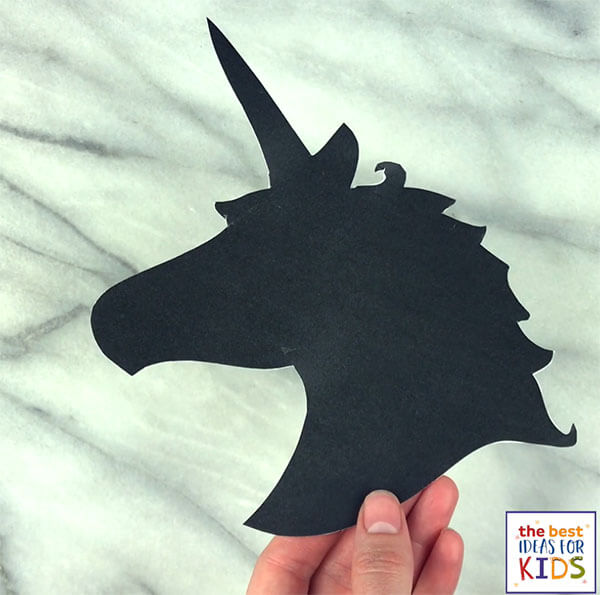 6.  Tape the back of your silhouette image and tape to your painted cardstock page. Now you can use your wooden rod to trace around your silhouette image.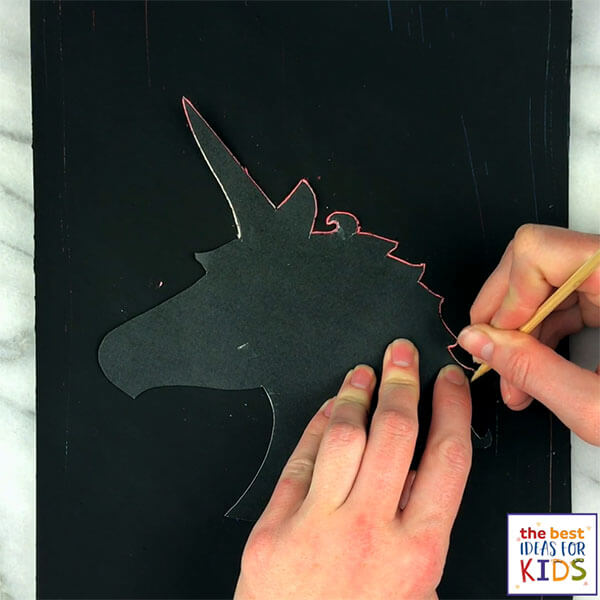 7. Pull off the silhouette and now the fun part! Scratch until you have your whole design showing!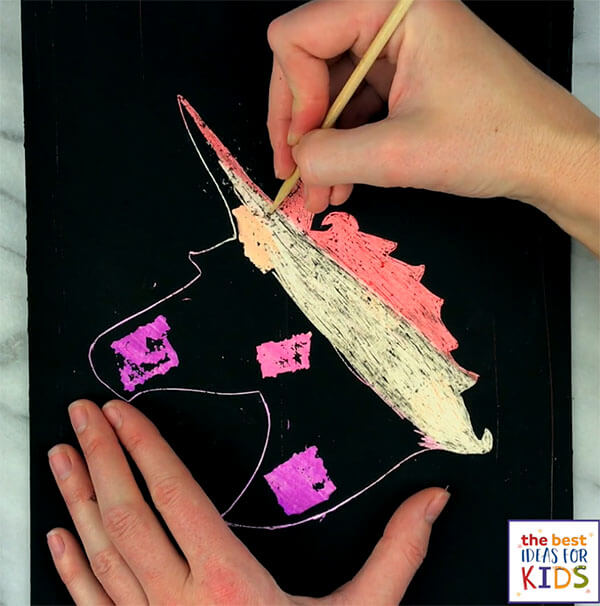 And that's it! Pretty easy but the results for this scratch art for kids craft are so much fun!
There are so many other really cool scratch art ideas you can do once you've made the paper. The sky is really the limit with how you can design them! We also really like this idea from Happy Hooligans which makes henna designs from a scratch art handprint.
I hope you enjoyed this fun kids craft! Be sure to check out some of our other great kids crafts and activities.
Looking for more fun ideas to do with the kids? Try these 3 color fun experiments!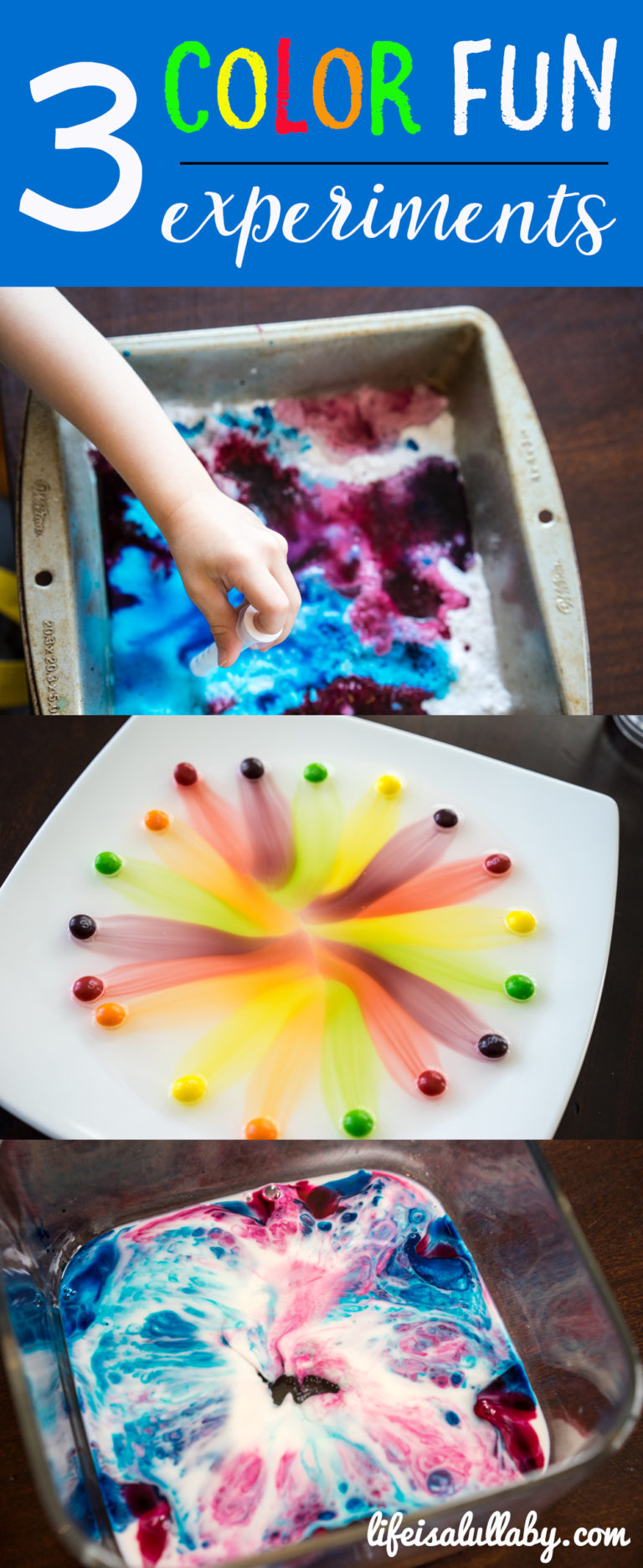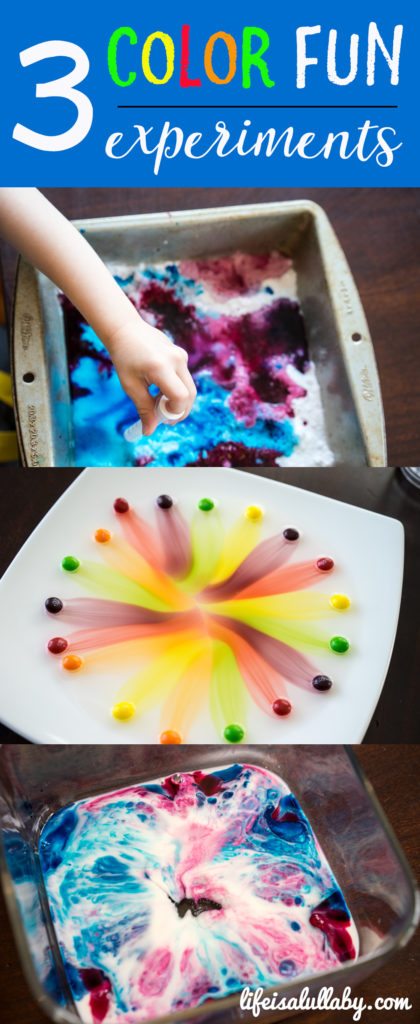 And be sure to follow our Kids Craft board on Pinterest. We share so many great kids craft ideas!