Scratch art is a fun art activity for kids that they will love trying! There are few ways to make your own scratch art – but this is my favorite scratch art for kids method. Kids can draw their own designs or use our free printable templates to make a dinosaur, unicorn or butterfly!
RELATED: Craft Ideas for Kids
How to Make Your Own Scratch Art
One craft I did often as a kid was scratch art. I used only crayons – which is an alternative method. Color with crayons, add black crayon on top and then scratch to reveal a picture.
This paint method is a little easier on the hands (less coloring required) and the results turn out really well.
We have a free printable template for a unicorn, dinosaur and butterfly. But kids can draw their own designs or print out any template to use!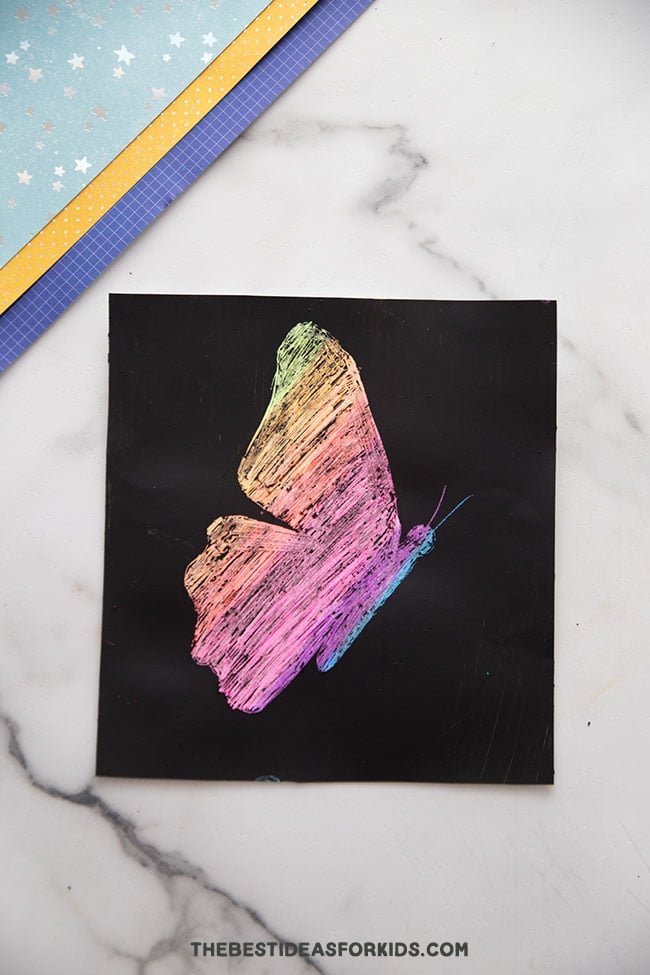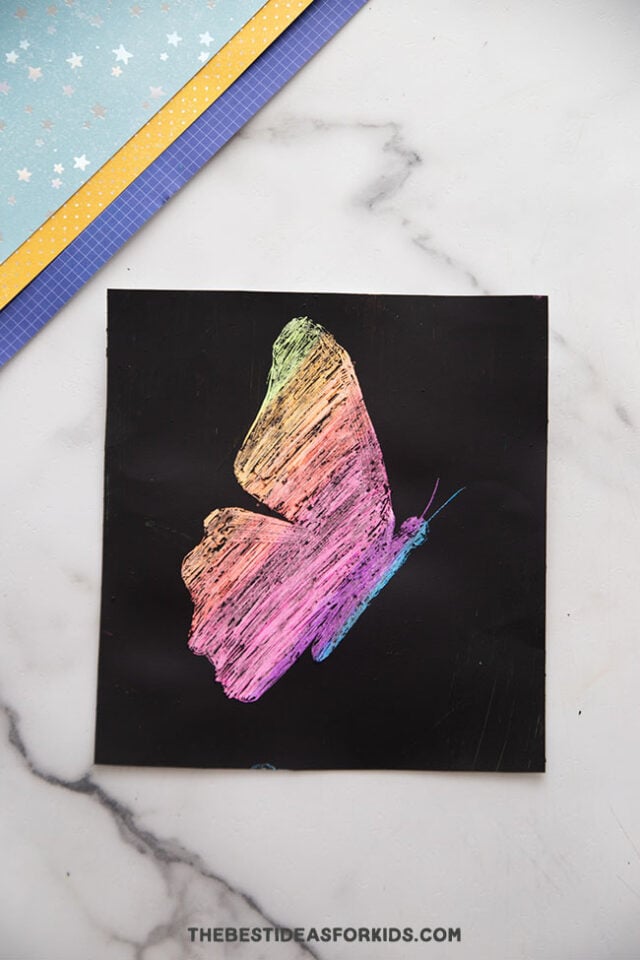 This one would look so pretty framed in a unicorn-themed room or is a fun activity for a unicorn birthday party: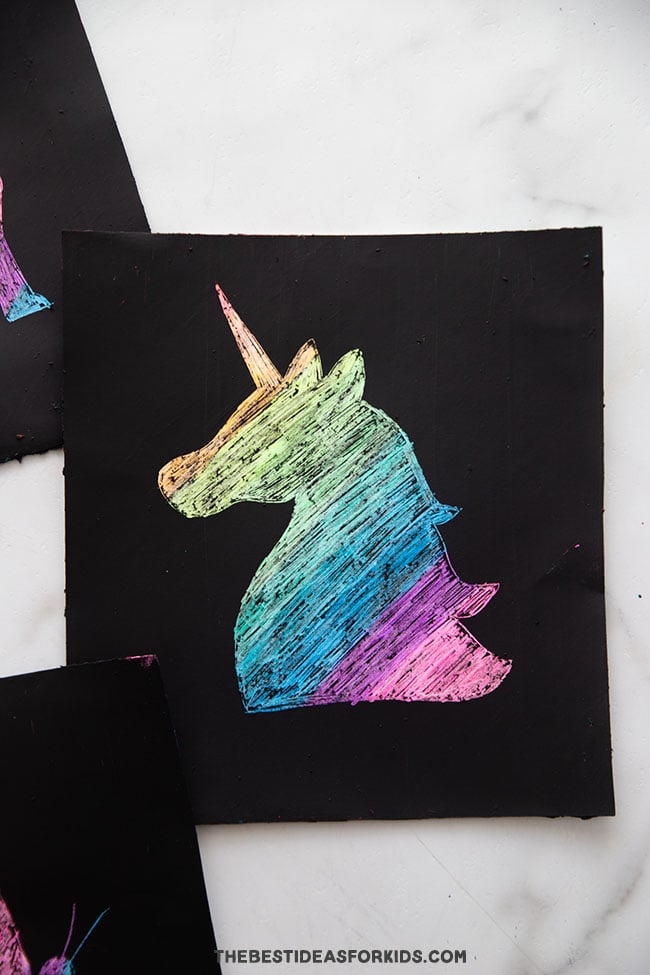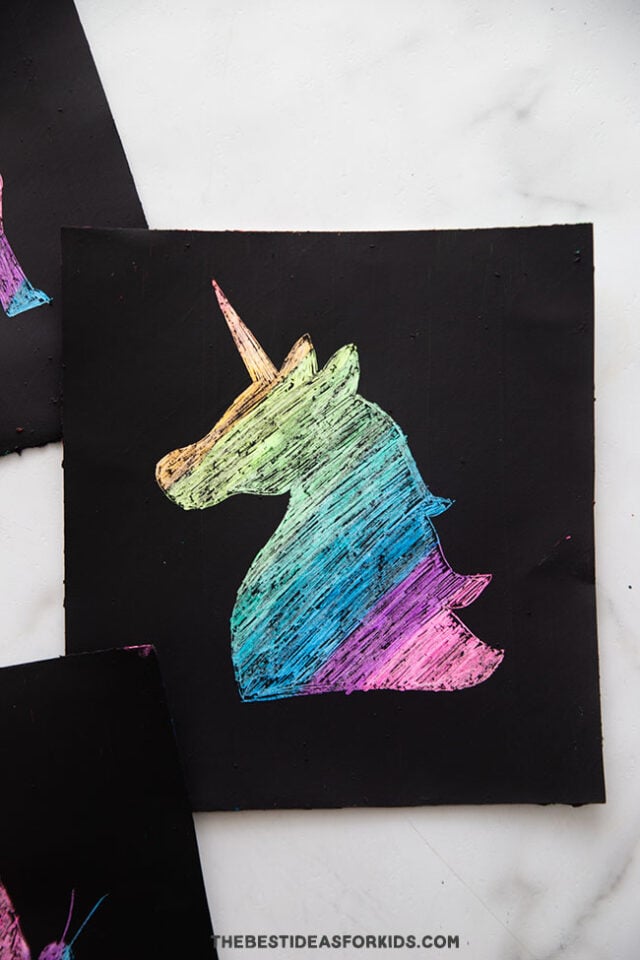 You can do smaller designs and make cards out of them or kids can draw their own designs.
You can also use the silhouette templates and scratch different designs inside like waves, zig zags or dots.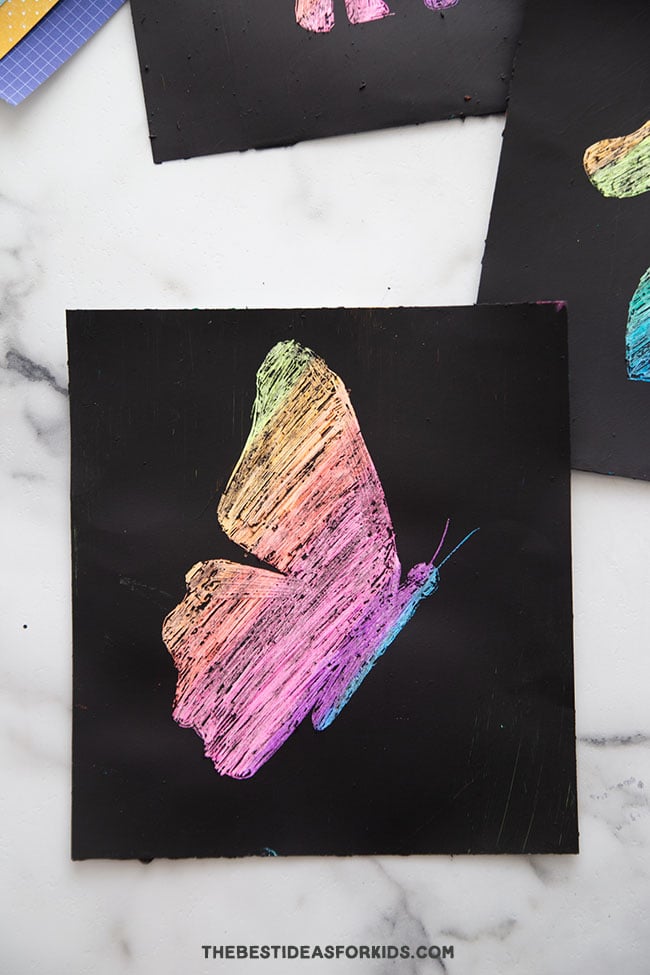 Watch the Video Tutorial!
Supplies Needed
Silhouette Templates – get the free printable templates at the bottom of the post
Can I Use Crayons?
Instead of pastels, you can use crayons – we recommend the pastels because they are easier to color with. The pastel colors turn out more thicker and vibrant than crayons (kids will need to use more pressure with their hands with crayons to get the same effect).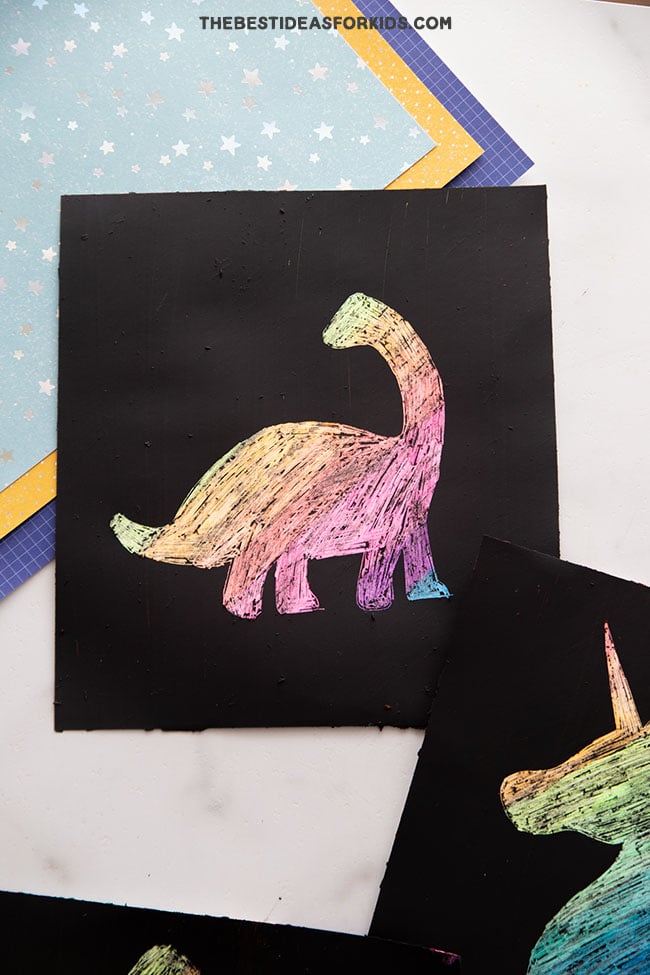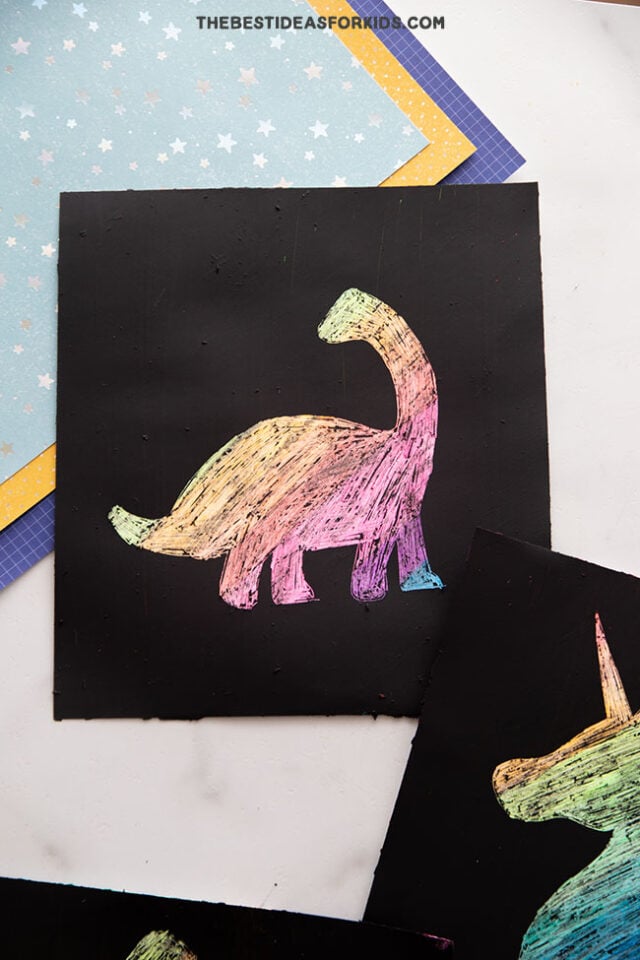 Steps to Make Your Scratch Art for Kids
1. Put some wax paper down to protect your surface.
We used these Crayola oil pastels but you can use any brand of oil pastels or crayons.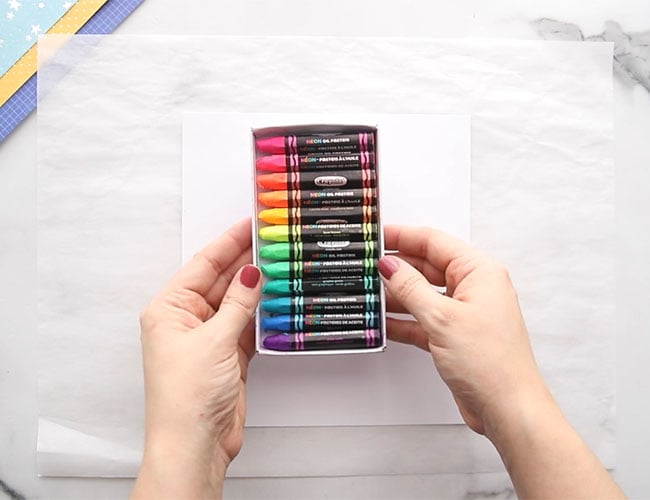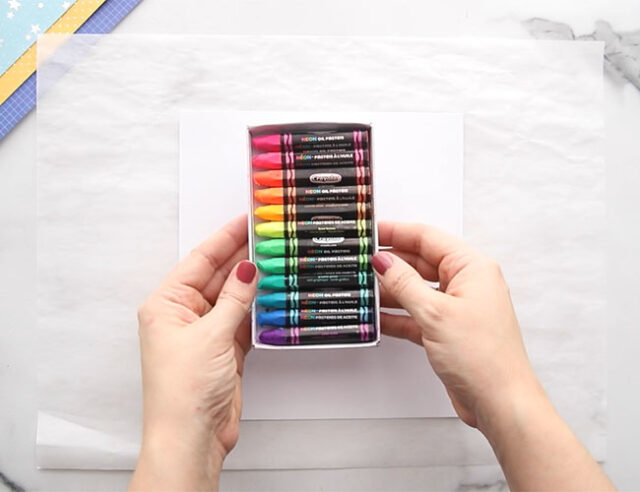 2. Color your cardstock with your oil pastels.
We used different colors and made it on a diagonal design.
Color any way you'd like but mix it up so when you scratch it shows a different set of colors.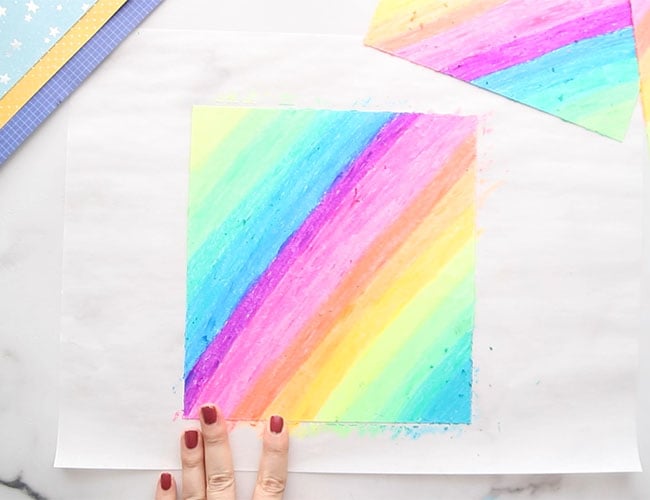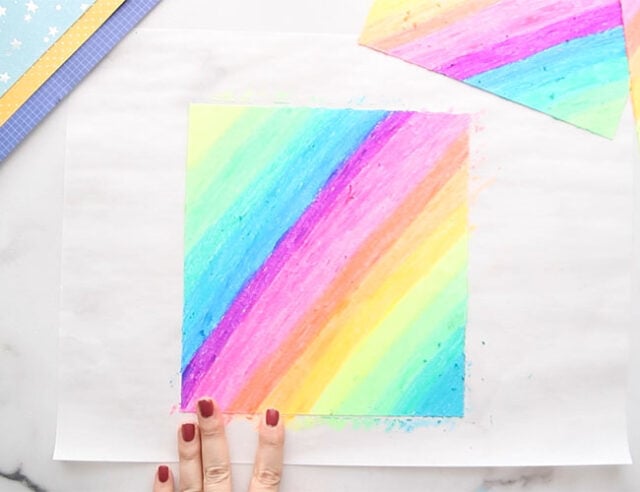 3. Mix a bit of the dish soap (a few drops) in a tablespoon or two of paint.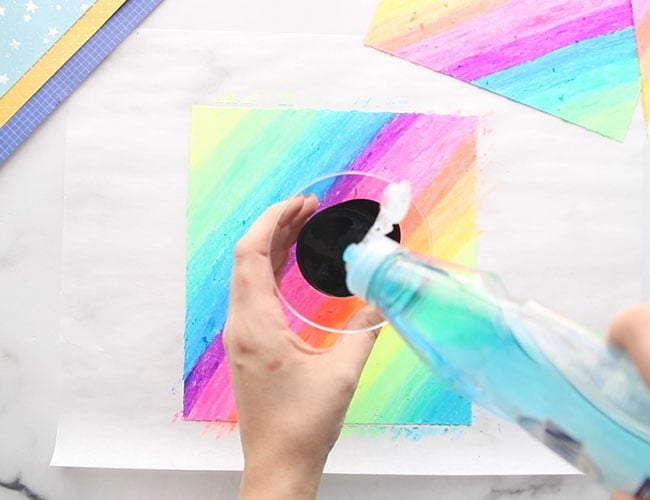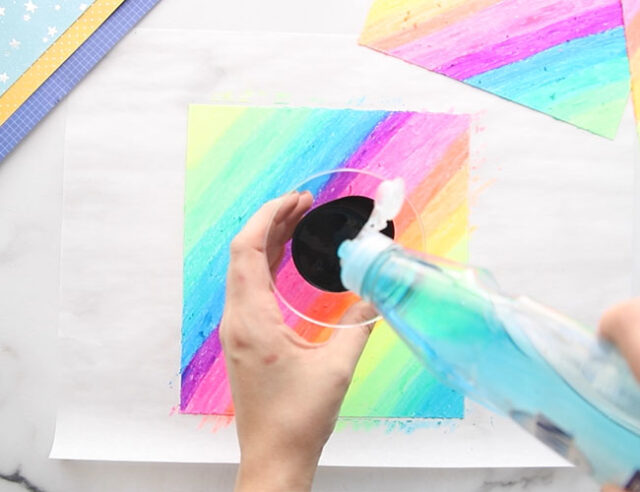 4. Now paint with the black paint and soap mixture over your entire page.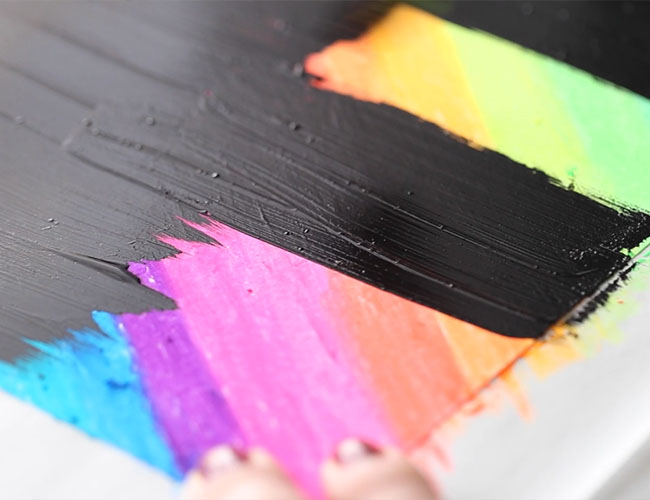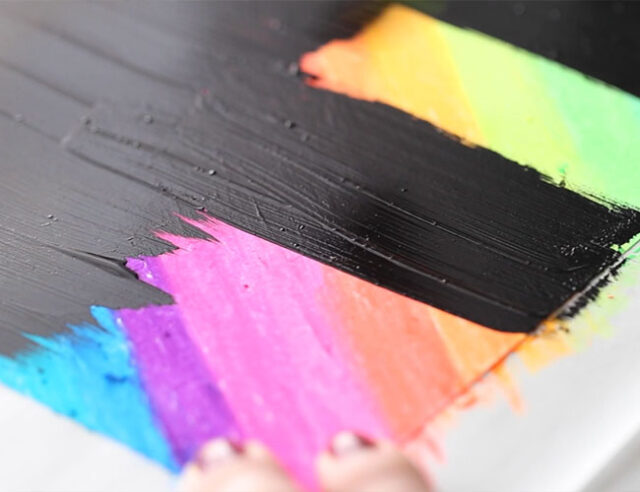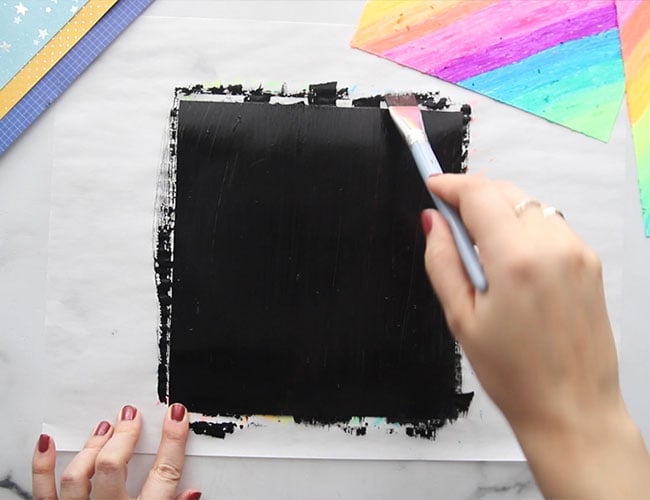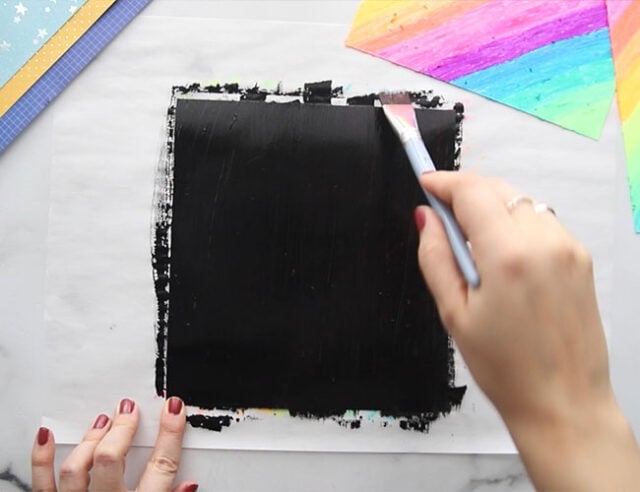 Let the paint fully dry before scratching.
Once dry, kids can scratch their own designs to create art or follow the next steps below to create silhouette scratch art.
5. Print and cut out silhouette designs on cardstock paper.
You can get the free printable templates at the bottom of the post.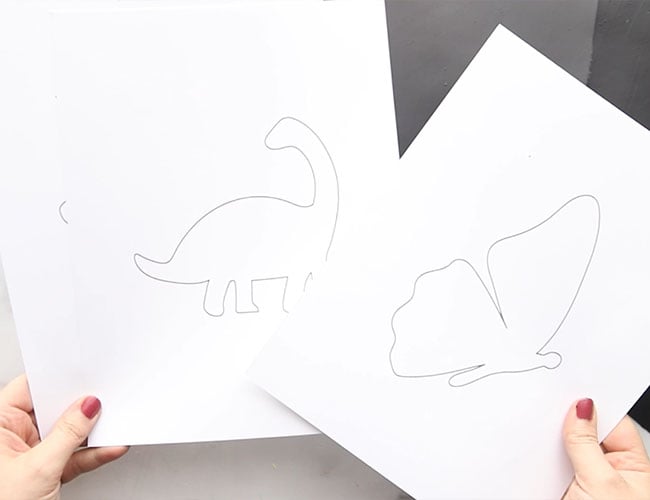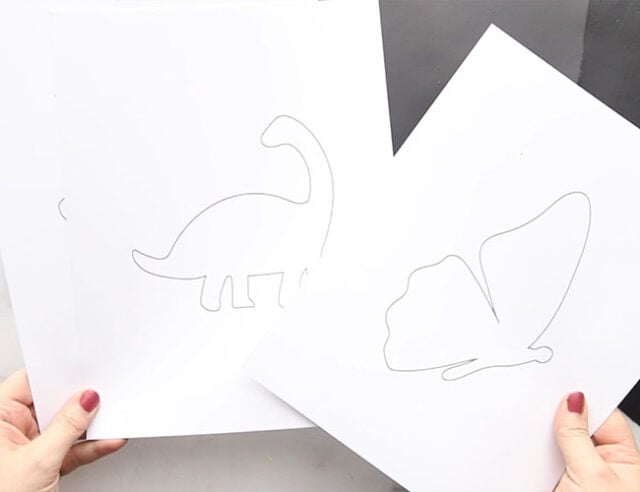 6. Tape the back of your silhouette image down to the black painted paper.
Now you can use your wooden scratch stick to trace around your silhouette image.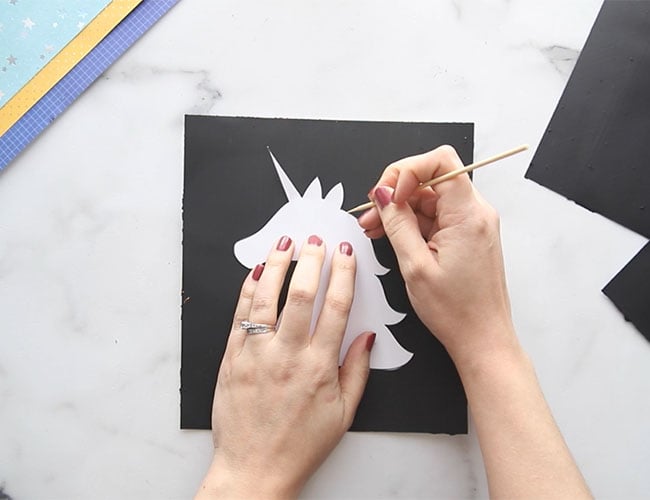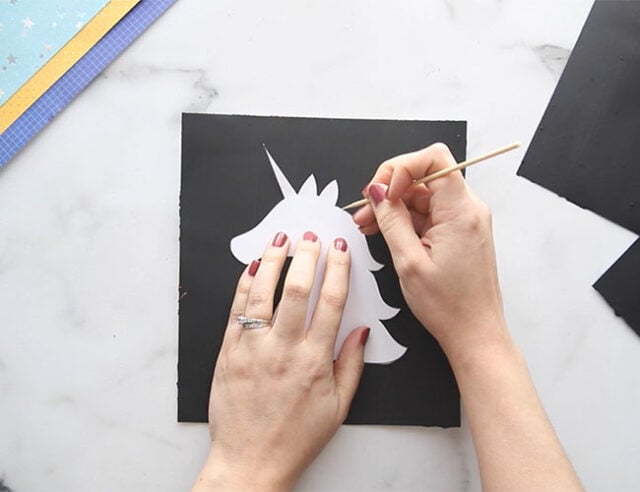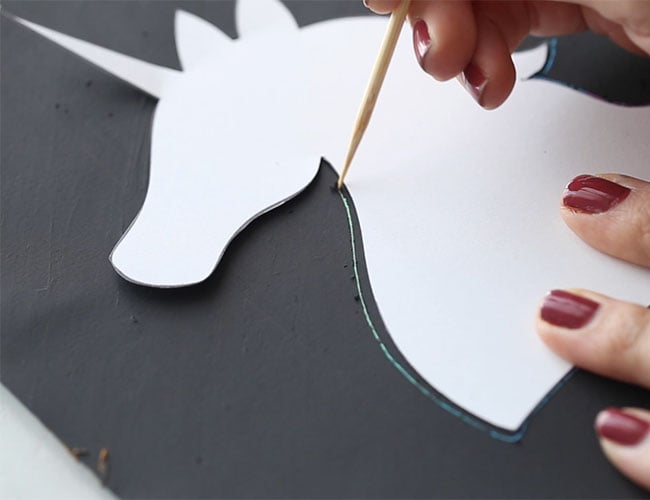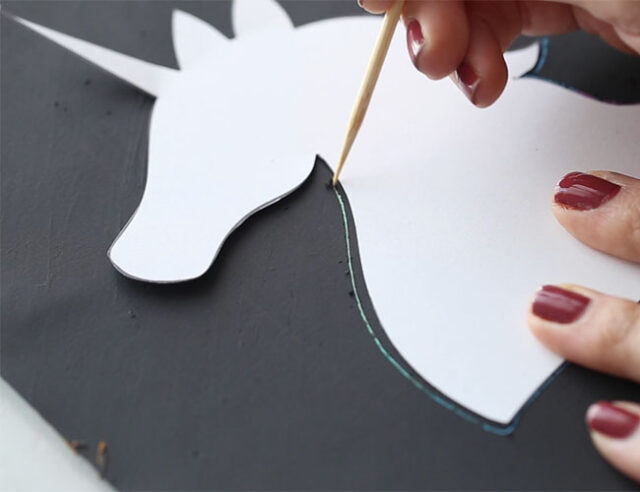 7. Pull off the silhouette and now is the fun part!
Scratch until you have your whole design showing. Kids can also add their own designs inside using dots, lines or zig-zags.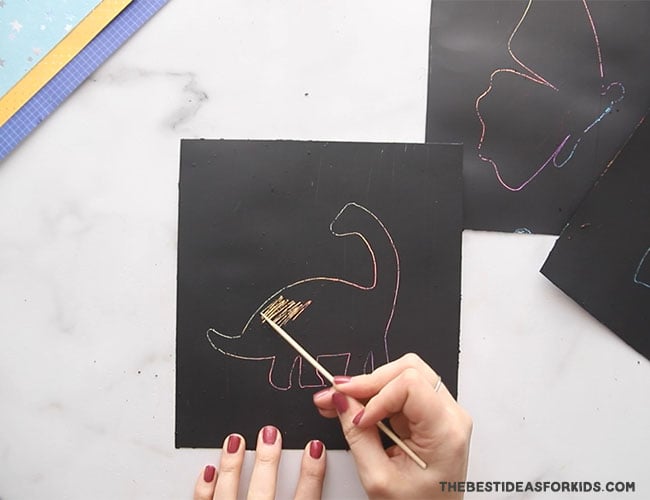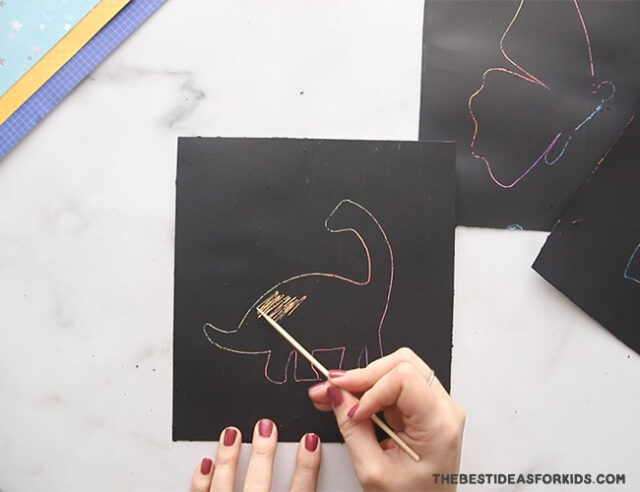 This is an easy art activity for kids. You can also make a bunch of scratch papers and take them with you on the go for restaurants or travelling activities.
There are so many cool scratch art ideas you can do once you've made the paper. The sky is really the limit with how you can design them!
Note: Printable templates are for personal and school use only.
Free Printable Scratch Art Templates