Kids will love to create their very own unique watercolor dinosaur art project! This project is made simple with our free printable dinosaur templates!
RELATED:  Frozen Dinosaur Eggs
Watercolor Dinosaur Art Project for Kids
We love how easy this activity is to set up! You only need a few supplies to make this art, and you probably already have the supplies on hand!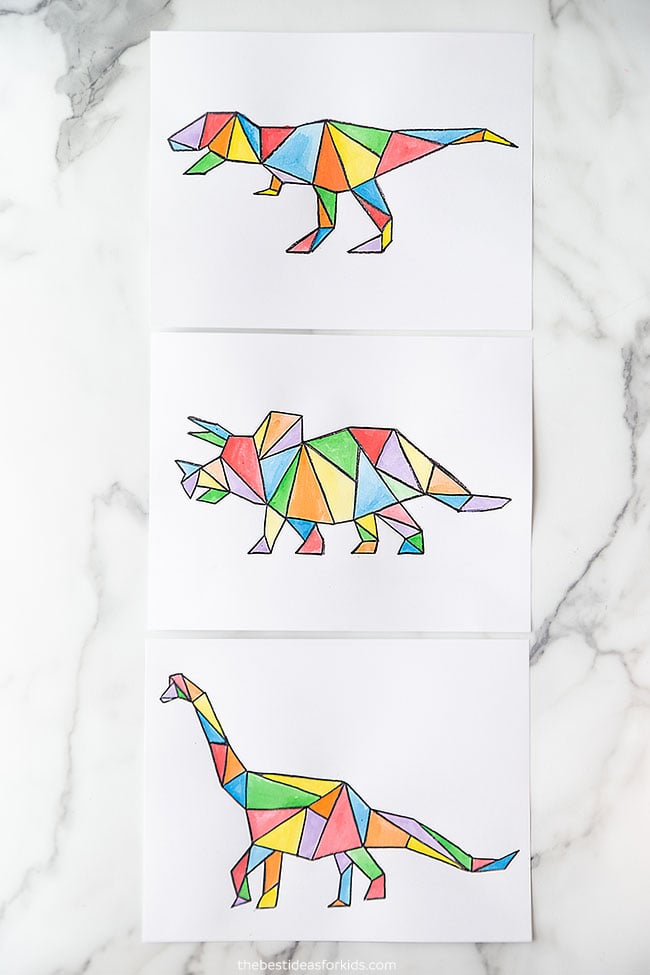 Supplies Needed to Make This Watercolor Dinosaur Art
– Watercolors – we used this set 
– Black crayon or Black oil pastel 
– Paintbrush
– Dinosaur templates – you can get the templates on the bottom of the post on the form with the preview of the template
What is Better – Crayon or Oil pastel?
Personally I like using the black crayon for this project for younger kids. The black crayon is easier to use (a little thinner and less thick) and you're more likely to have it on hand!
For a more thicker outline, an oil pastel will give your final art a more rich appearance.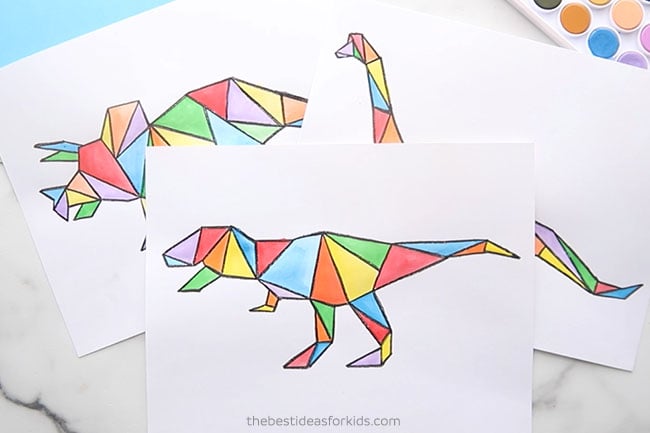 We have 3 dinosaur designs you can choose from!
T-Rex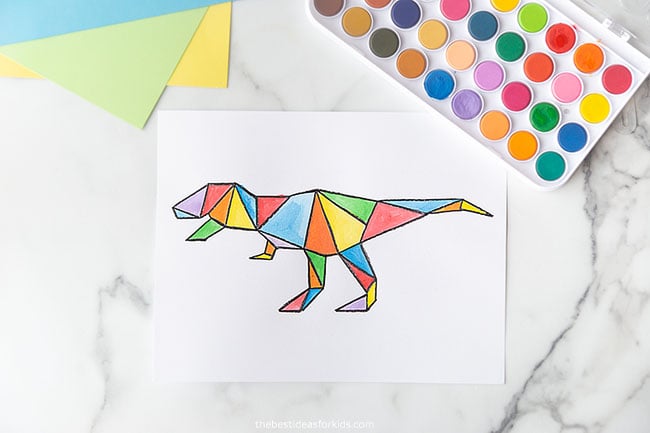 Triceratops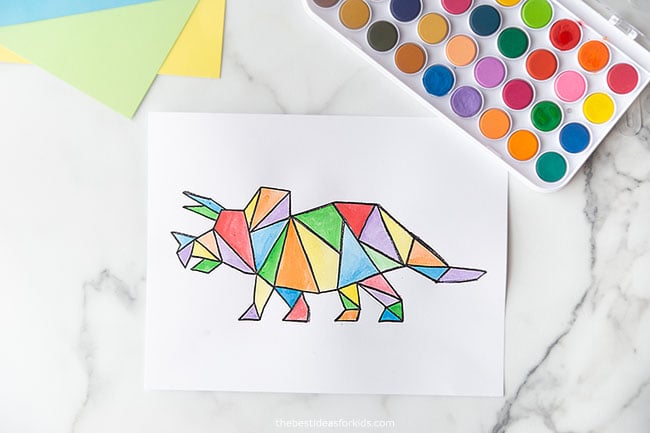 Brachiosaurus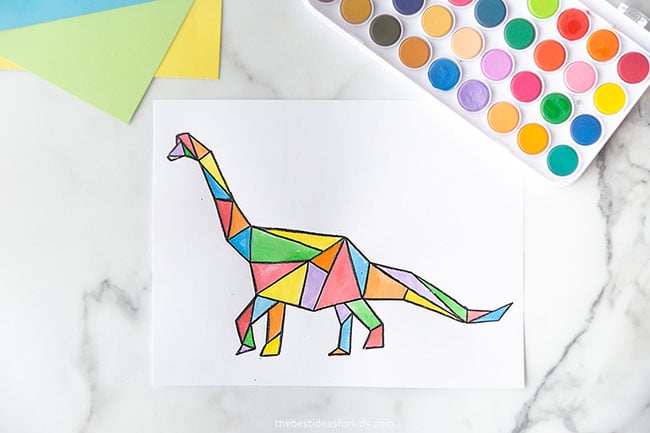 Watch the Video Tutorial Here!
How to Make a Watercolor Dinosaur Art Project
1. Start by printing off the dinosaur templates.  You can get the free templates at the bottom of the post on the form with the preview of the template.
You can also draw your own dinosaur and draw the shape lines inside.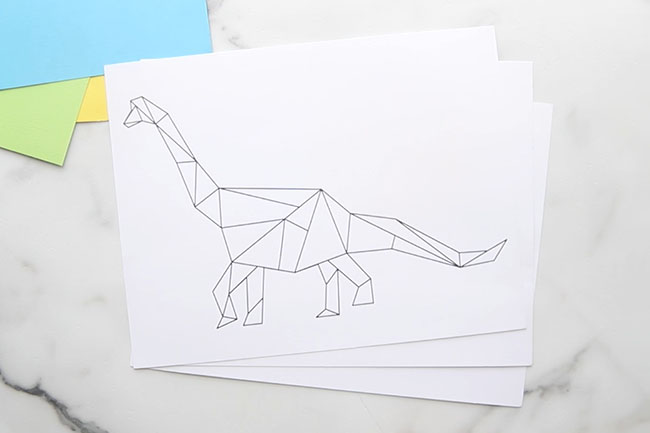 2. Using a black crayon or a black oil pastel, trace the lines on the template.
You want the crayon or oil pastel lines to be thick so that it creates a nice outline between the watercolors. This will prevent the watercolors from bleeding into each other.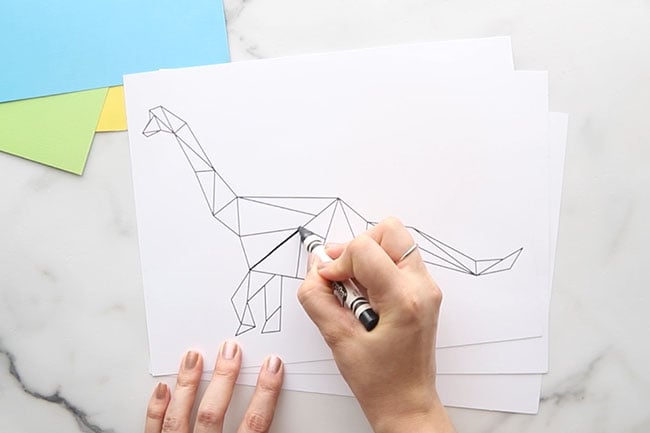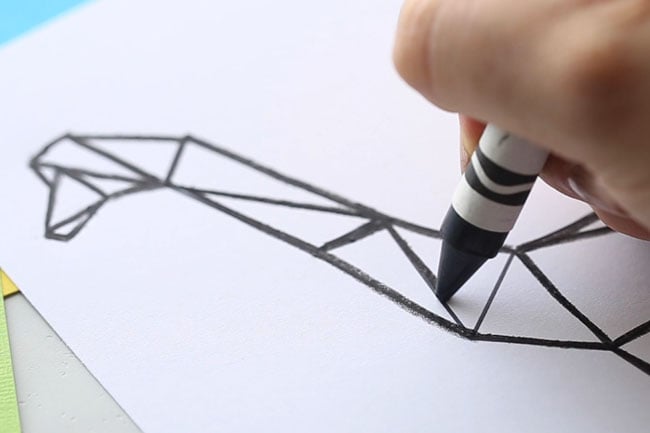 Continue tracing until the full template is outlined.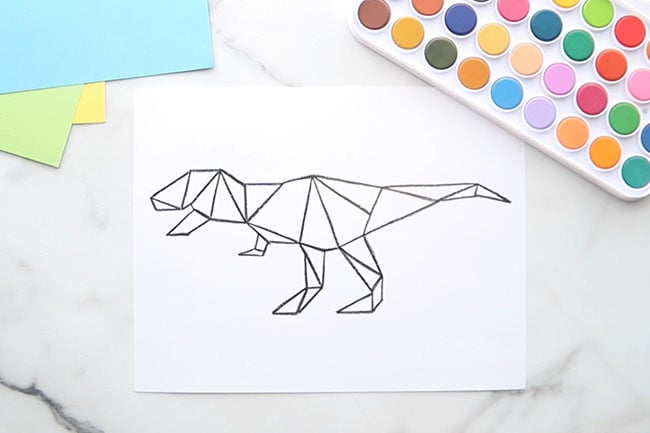 3. Once your dinosaur is outlined with black crayon, you can paint the inside shapes!
We used regular watercolors but you can also use liquid watercolors or kids can simply color the inside of the dinosaur with marker or crayon.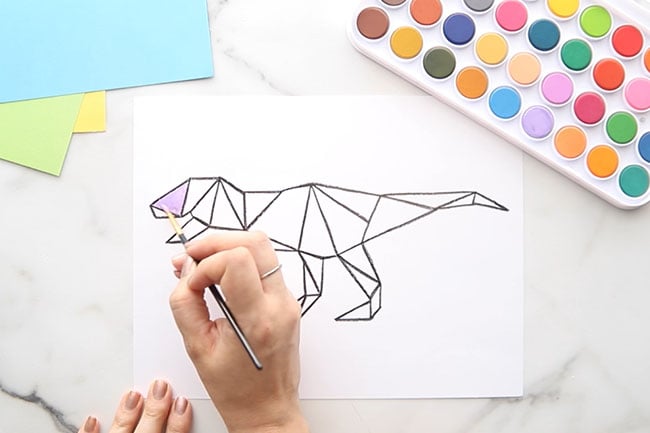 Alternate what colors you use to give the dinosaur a multi-color final appearance!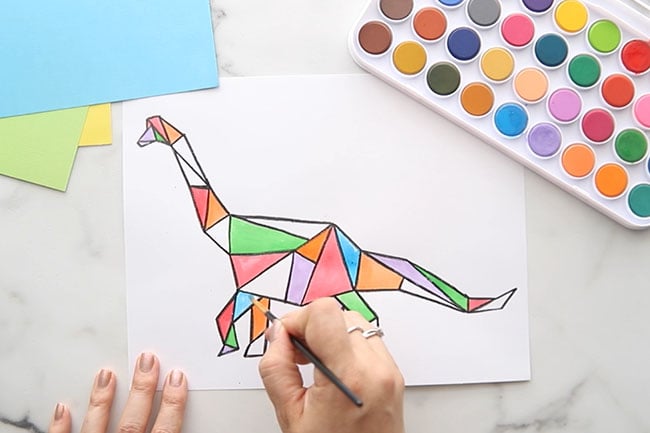 You may need to paint some of the colors twice to make them more vibrant depending on what color and type of watercolor you are using.
Once all of the shapes are colored, your art is finished! Hang it up or frame it in a dinosaur-themed bedroom!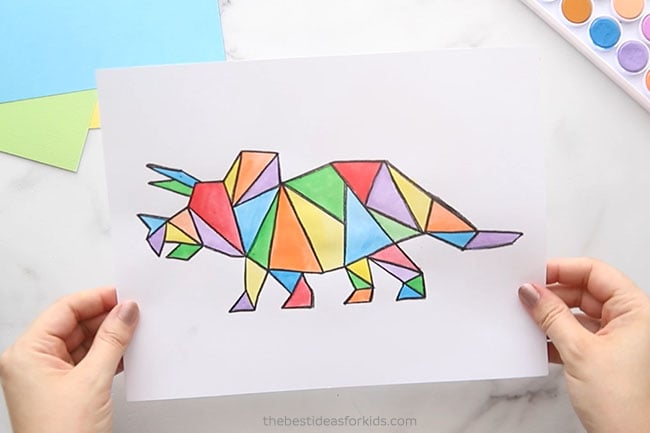 Printing Tips: 
Make sure you review the Print Preview before printing. Every printer is different so make sure you select "Print to Fit to Size" or look at the printer Scale Features (you can print at 90% scale) in your printer settings so that it does not print cut off if you are having issues.
Get the Free Dinosaur Art Project Templates
Sign up for our free newsletter and get these 3 dinosaur templates delivered straight to your inbox!
More Dinosaur Activities for Kids
See how to make these frozen dinosaur eggs!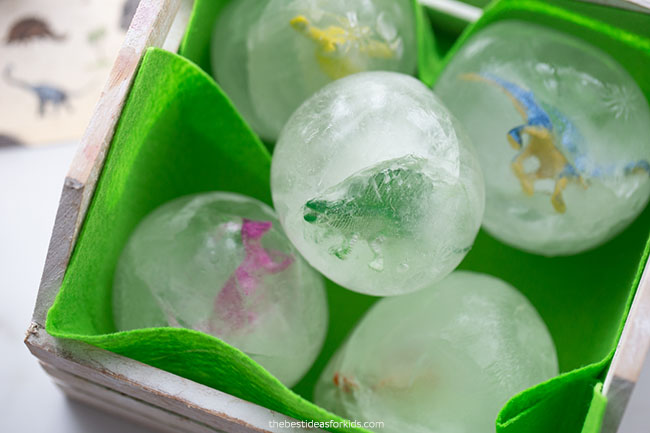 Or for a fun science experiment – make these fizzy dinosaur eggs!