This Santa paper craft is a great photo craft for the holidays. We love how Santa's arms and legs wiggle when you pick it up. This wiggly Santa photo craft is the perfect activity for a classroom project or Christmas party. They would look great on a bulletin board too.
RELATED: Paper Elf Craft
Paper Santa Craft for Kids
Make a wiggly Santa for each person in the entire family! Or you can try our wiggly elf or wiggly snowman craft too!
To make this really easy to put together, you can use our free printable template. Or you can cut out the shapes yourself too!
Supplies Needed To Make A Paper Santa
Scissors
Glue – we like this extra strong glue for gluing on buttons and pom poms.
Photo – you want a photo where there is nothing in front of the face (like hair or hands).
Free Printable Template – you can get the template at the bottom of the post on the email form that shows a preview of the template 
Watch the Video Tutorial
How To Make A Wiggly Paper Santa
1.  Cut out the template and trace around the elements.
You will need red glitter paper for the body and hat, gold glitter paper for the belt buckle and black cardstock for the belt.
You will also need red cardstock for the arms and legs and black cardstock for the mittens and boots.
2. Glue cotton balls to the brim of the hat.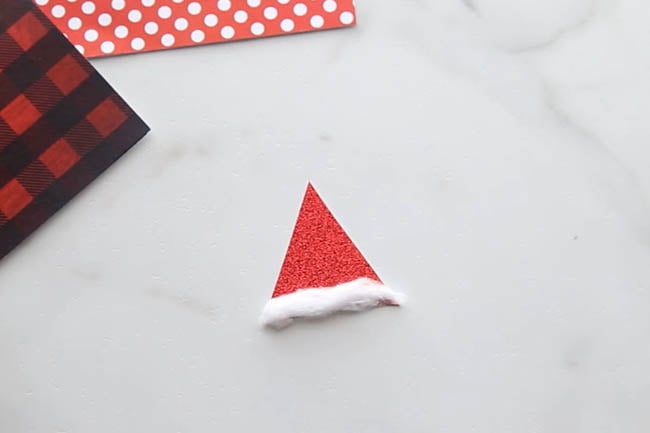 3. Glue a white pom pom on top of the hat.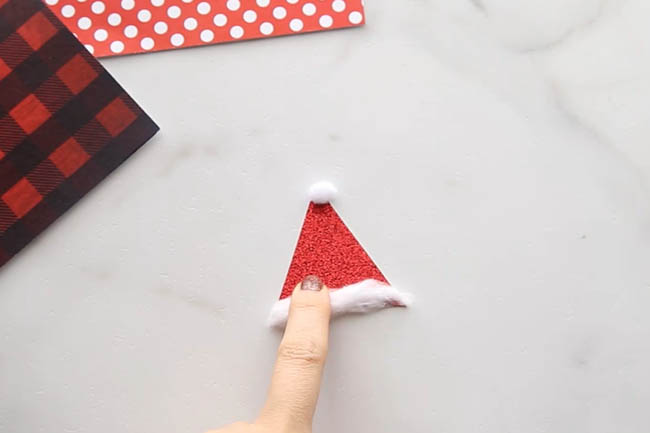 4. Glue a black strip of paper for the belt onto the body. You can use our template for this part and kids can color it in, or you can draw your own to make it a little bigger like we did.
To make the gold buckle: cut out a square to fit the belt. Bend the square slightly and make a slit in the middle. Then cut out the middle of the square with scissors.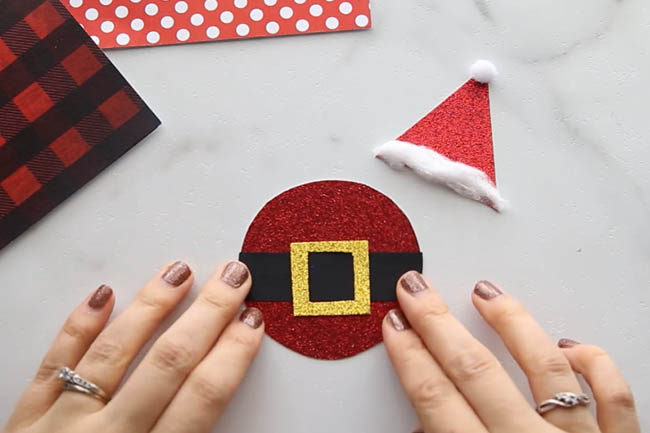 5. Glue a black button on top of the belt.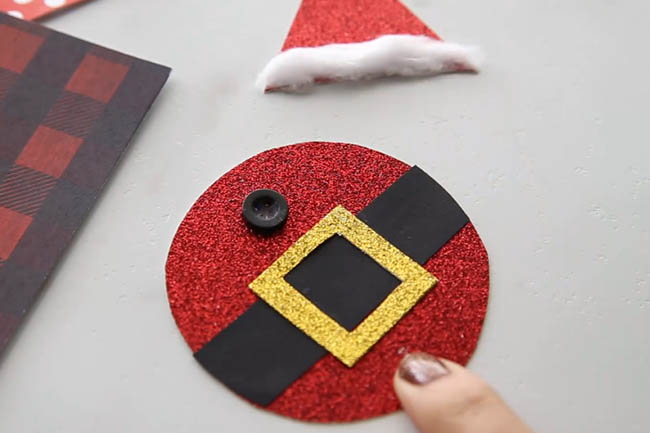 6. To make the arms and legs, cut out long strips of red cardstock. Then accordion fold the pieces.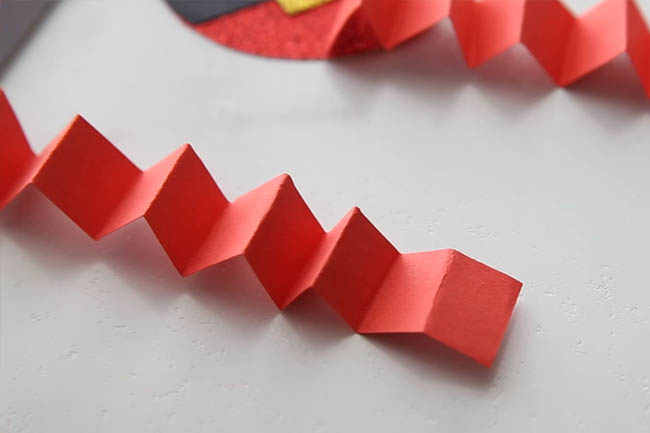 7. Next, glue the mittens and boots on.
Glue the mittens on the top of the arm paper.
Glue the boots underneath the leg paper.
8.  Glue cotton balls around the face for the beard and glue the hat on top.
9. Put the body together by gluing on the arms and legs.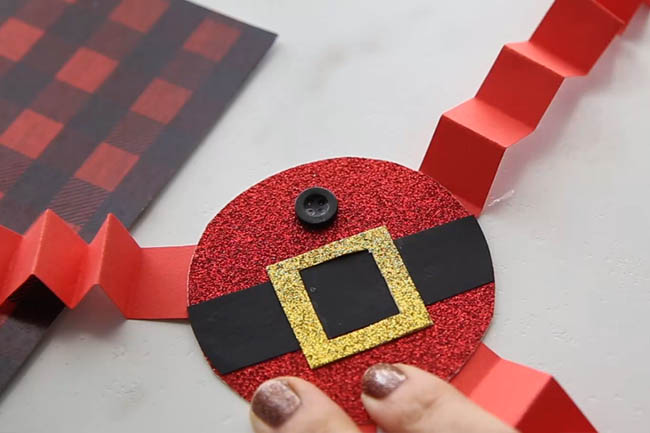 10. Glue the head to the body.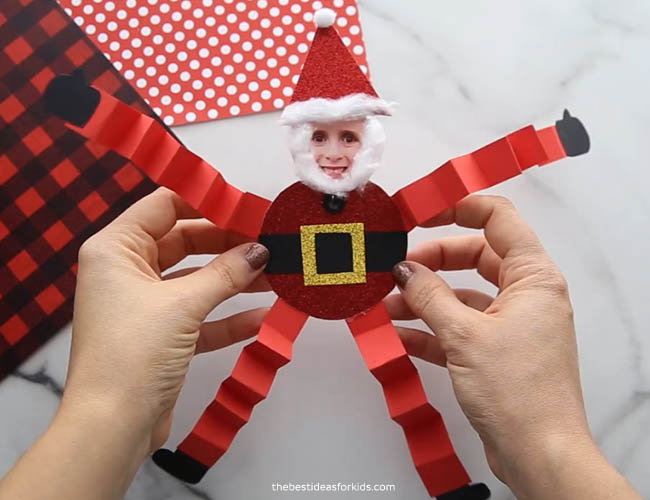 This wiggly Santa is sure to be  one of the cutest Christmas crafts that you try this holiday season!
To get the template, subscribe below and it will be delivered to your inbox as a free gift. Please make sure to check ALL folders for the confirmation email. 
More Christmas Paper Crafts
If you love this wiggly santa, see these 2 other versions: