This adorable popsicle stick leprechaun craft is an easy one to make for St Patrick's Day! You only need a few supplies to make this leprechaun. You can even turn these into magnets by adding a magnet to the back of them!
RELATED: Paper Plate Leprechaun
Popsicle Stick Leprechaun Craft for St Patrick's Day
This popsicle stick leprechaun craft is easy for kids to make.  Kids can get creative using supplies to make the beard too – use paper, paint, or buttons for the beard instead!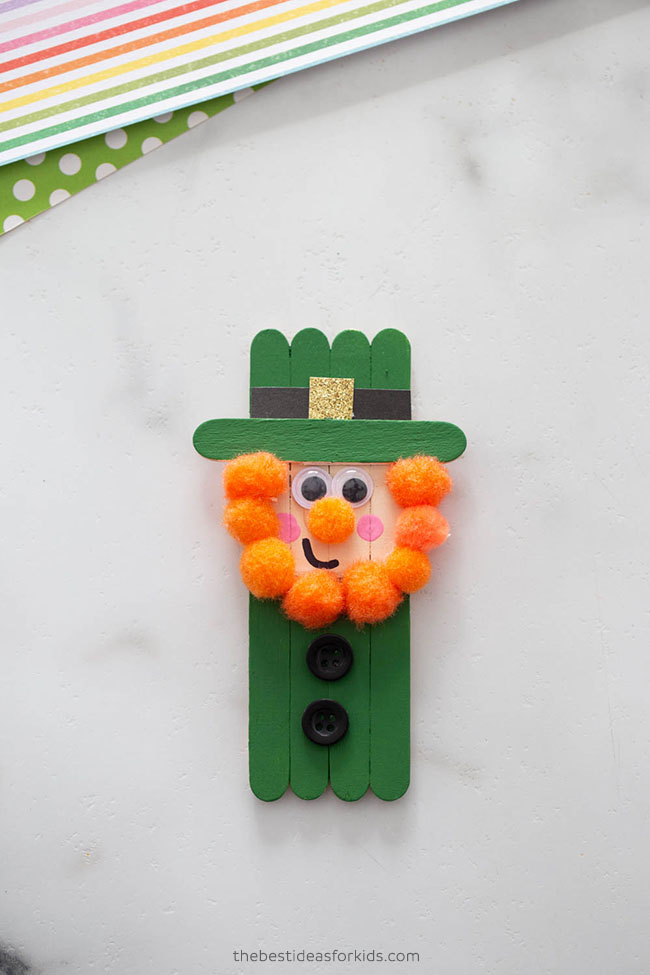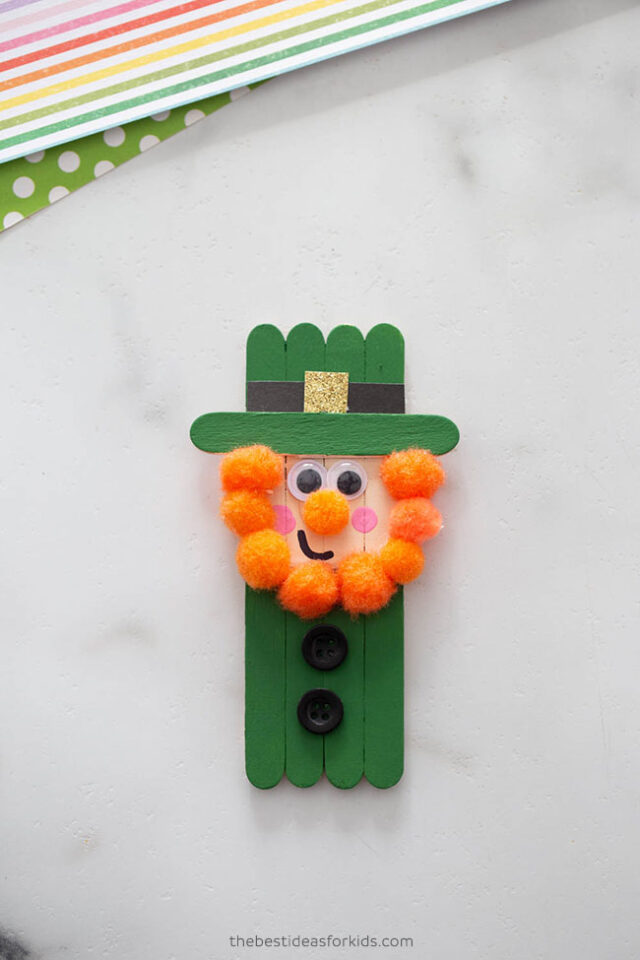 Watch the Video Tutorial Here!
Supplies Needed to Make a Popsicle Stick Leprechaun
What kind of glue should I use?
Hot glue will always work best for googly eyes and pom poms (adult assistance needed). If you prefer to use a regular white glue, we like to use an extra-strong glue, like this one. Just make sure to allow it to have plenty of time to dry.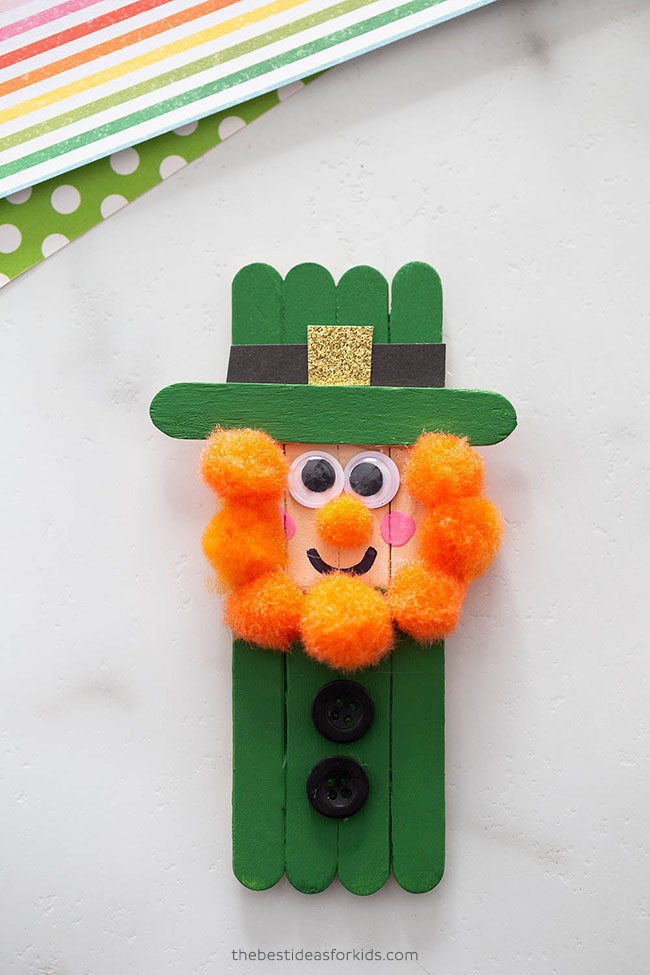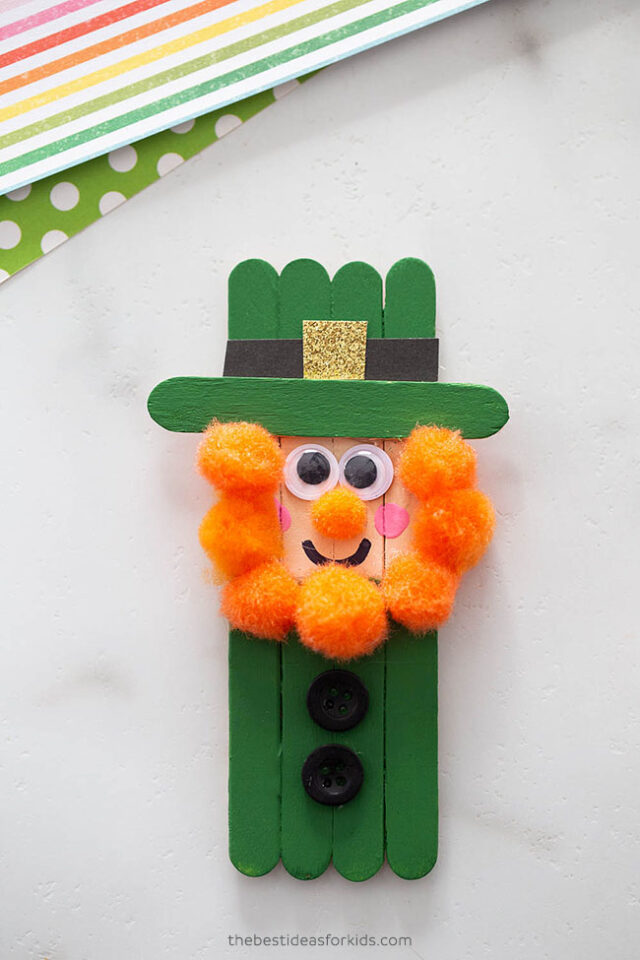 Steps to Make a St Patrick's Day Popsicle Stick Leprechaun
1. Glue 4 popsicle sticks together by gluing 2 small popsicle sticks to the back.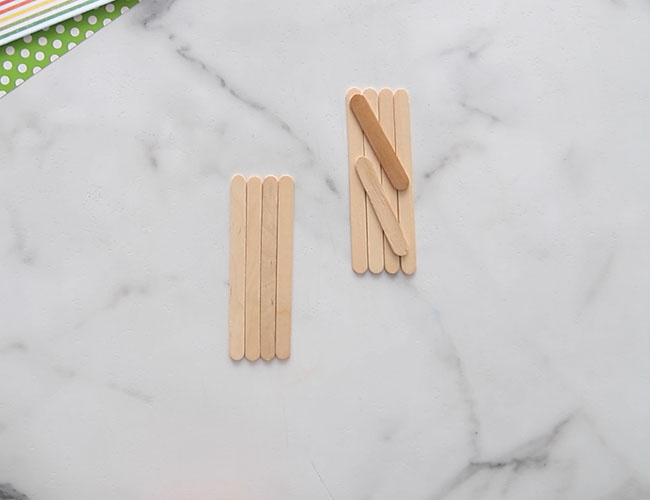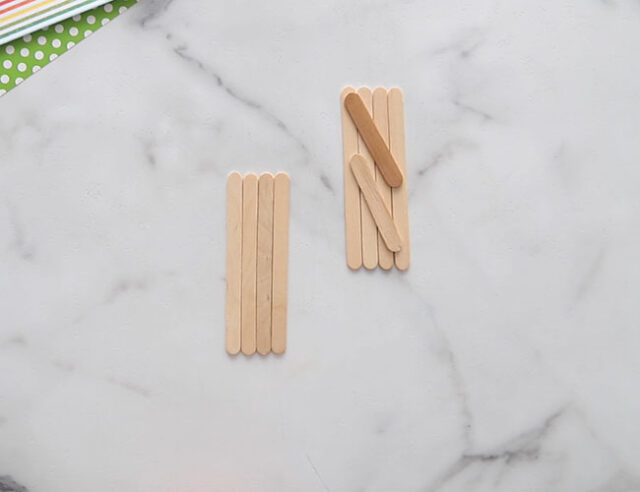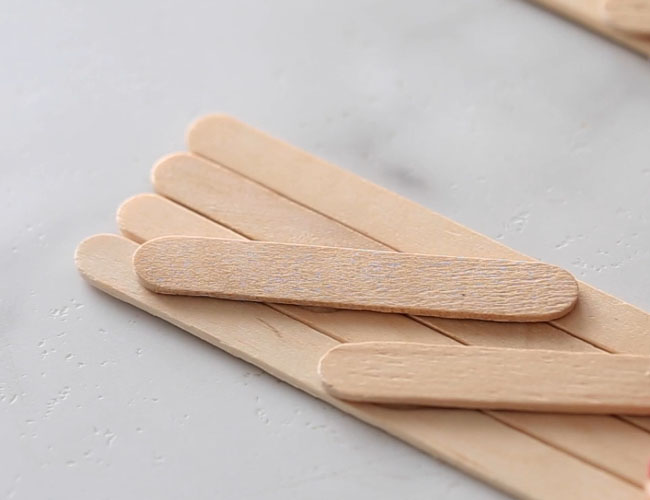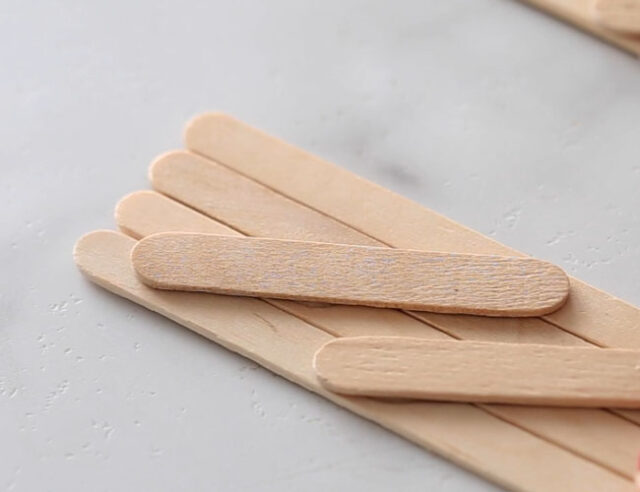 2. Glue a small popsicle stick to the front for the hat brim.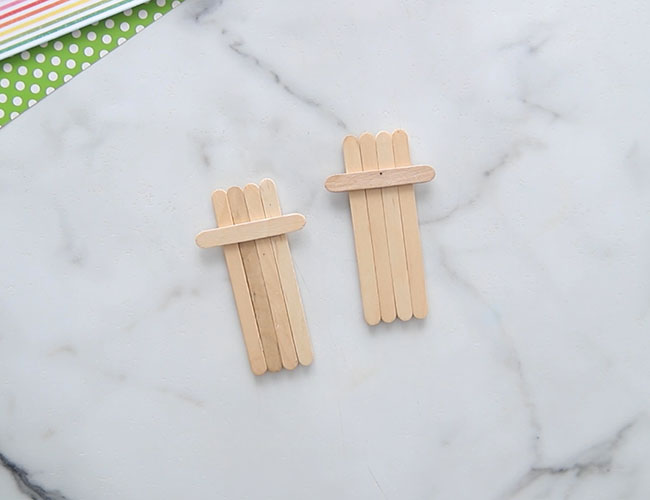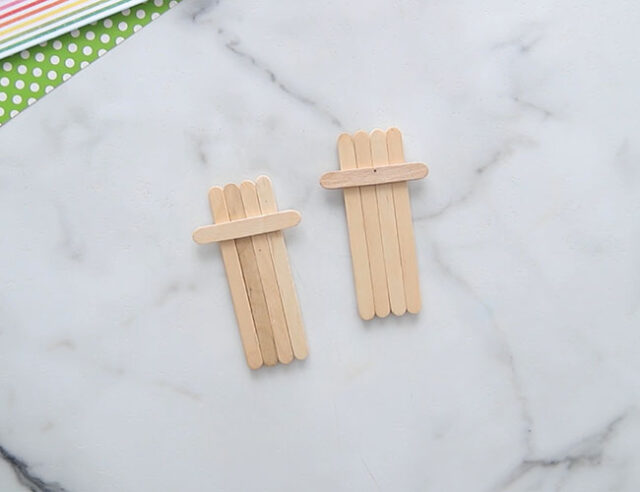 3. Paint the popsicle sticks.
Paint the top and the bottom part green and leave some space for the face.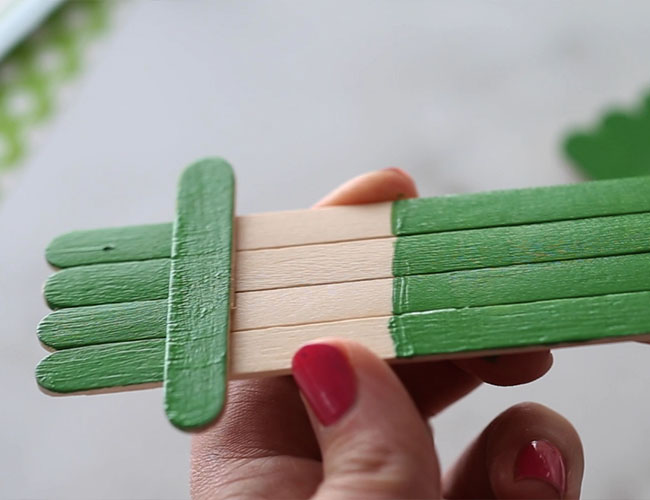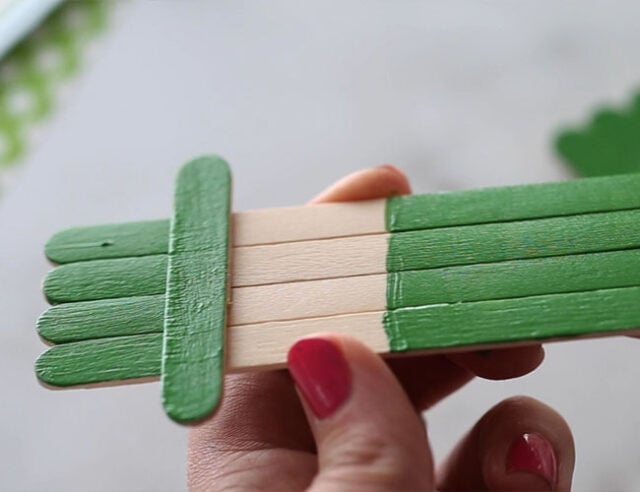 Then paint the face or you can leave this part unpainted.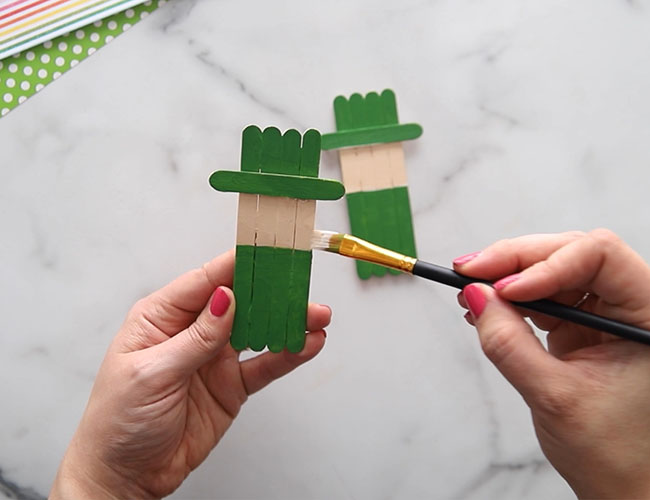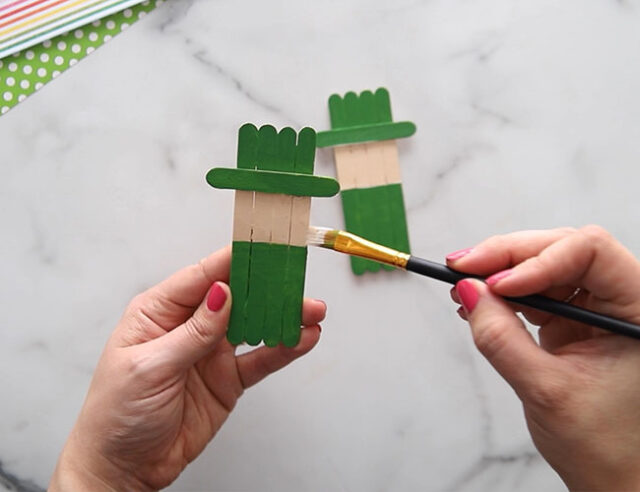 4. Glue on the googly eyes.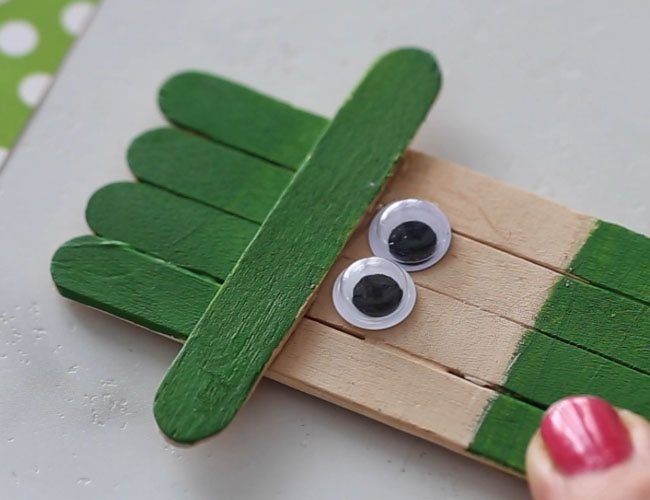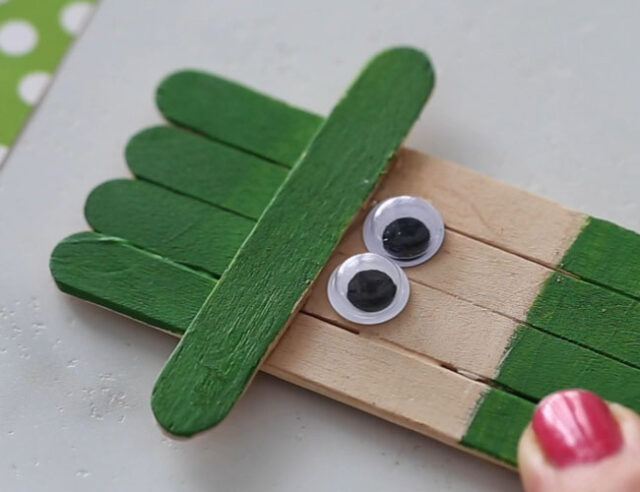 5. Add pink cheeks.
Dip the back of a pencil or paintbrush into pink paint and dab on the side of the leprechaun face.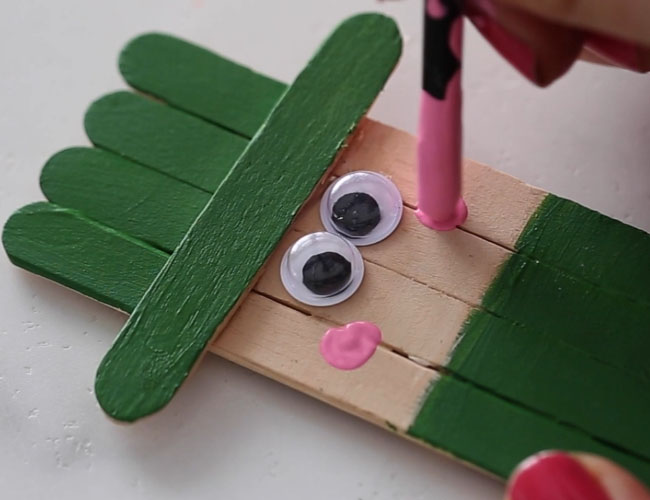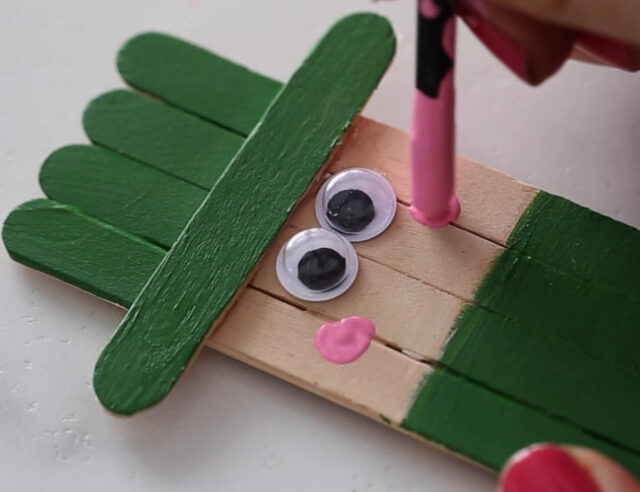 6. Make the hat.
Add a strip of black paper or cardstock just above the small popsicle stick. Then add a square piece of gold glitter paper in the middle.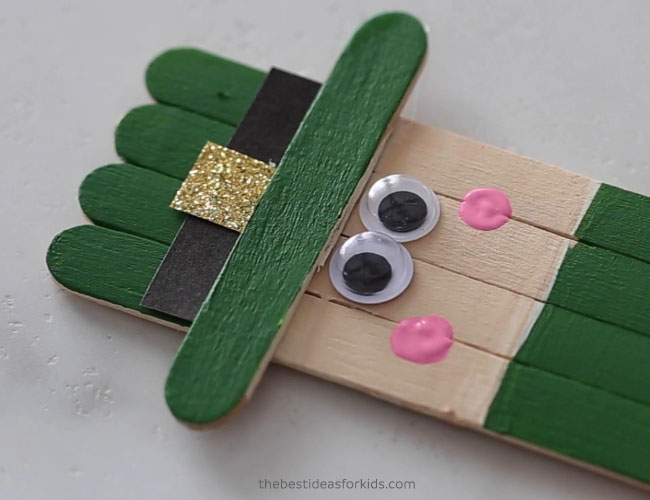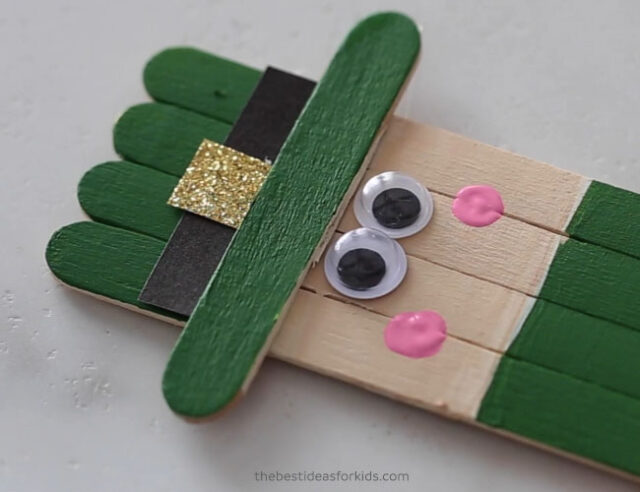 7. Add a small orange pom pom for the nose and draw on a smile with a black marker.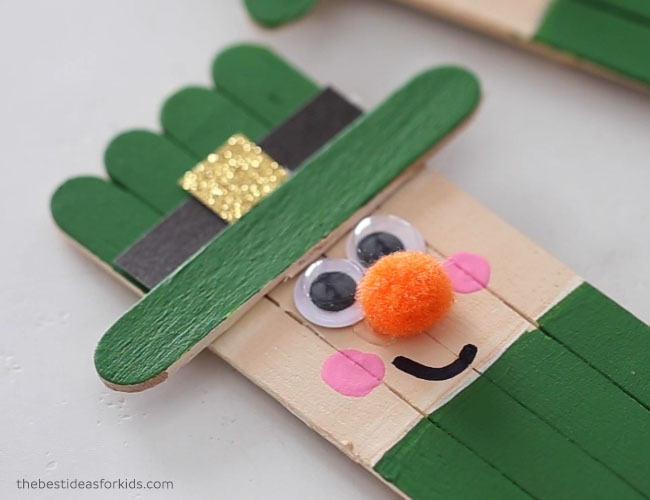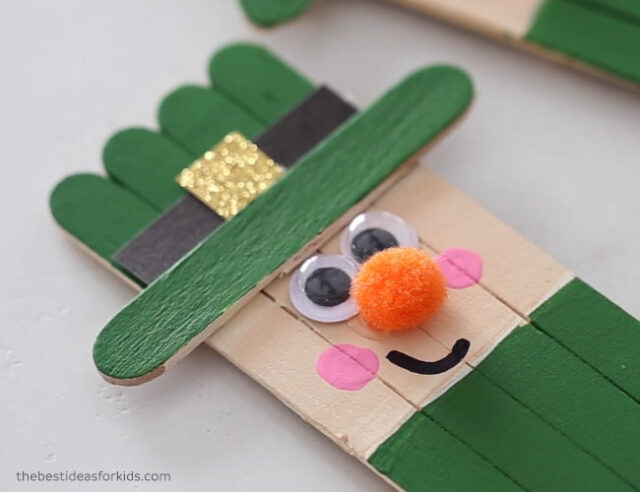 8. Add orange pom poms for the beard.
Alternate the size slightly if desired or you can use all of the same size. We used a size slightly larger than the nose (8mm for the nose and 15 mm for the beard).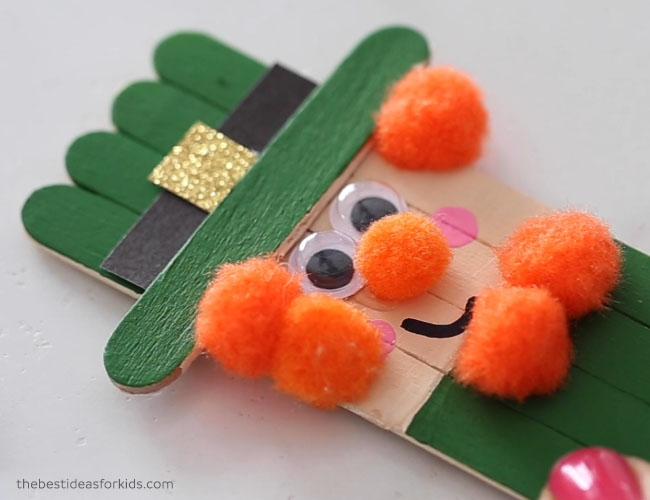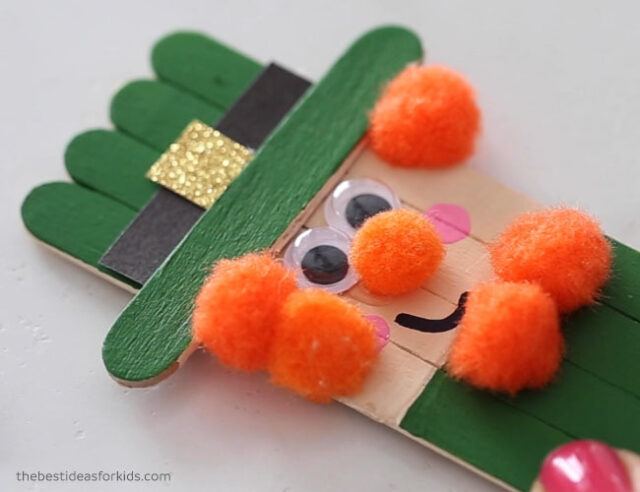 9. Glue on 2 black buttons.
You could also use black pom poms.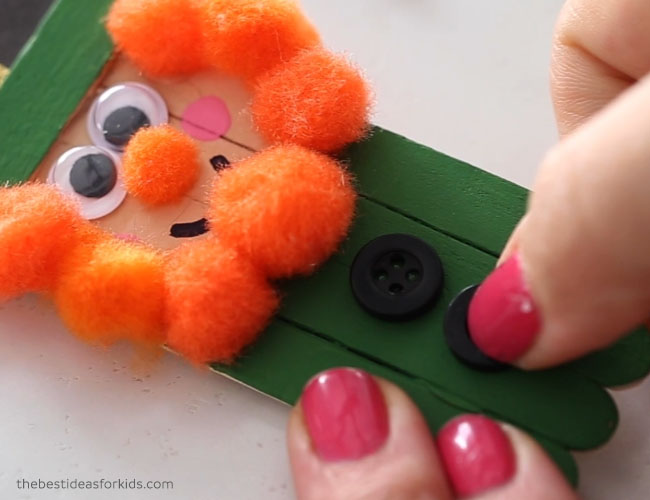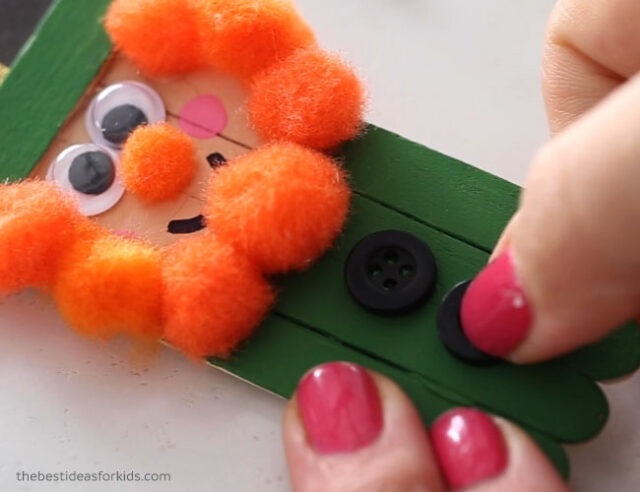 This is the cutest popsicle stick craft for St Patrick's Day! Kids will love making these leprechauns.
You can even turn them into magnets or puppets!