For a fun and easy holiday craft idea, make a paper plate elf! Kids can make each one have their own unique personality. They will love making these elves and playing with them too!
RELATED: Elf Card Template
Paper Plate Elf Craft
Making a paper plate elf is an easy Christmas activity for kids to do while they are on holiday break or leading up to Christmas. Kids can give their elf their own personality and uniqueness. They are great to put on display or you can even add a large popsicle stick to the bottom and turn them into puppets.
If you love the look of these paper plates – you can also make a smaller version that opens up as a card. See the Elf Card Craft.

Supplies Needed To Make A Paper Plate Elf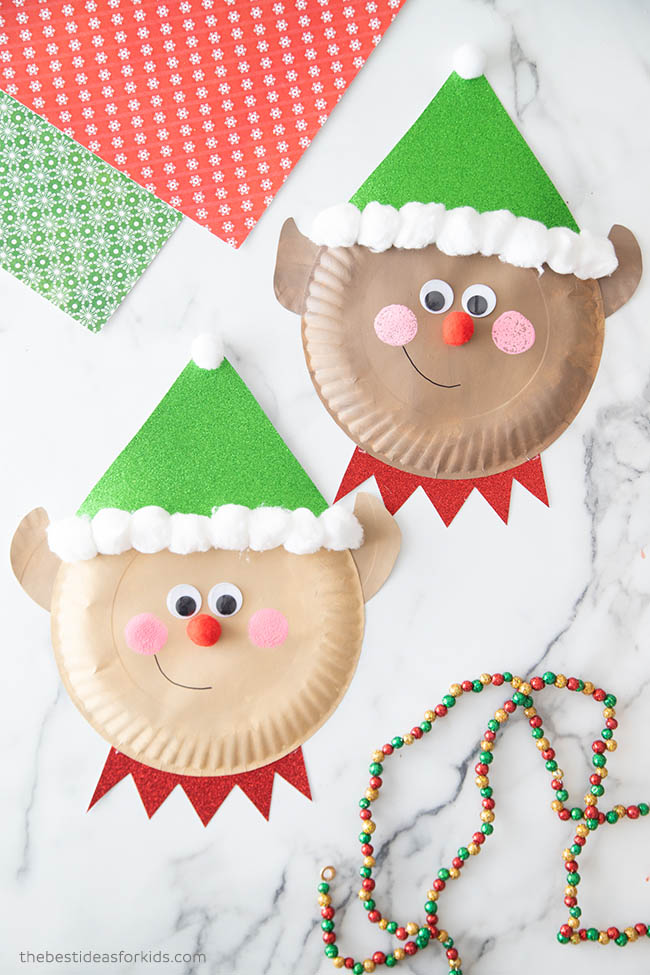 Watch the Full Video Tutorial
How To Make A Paper Plate Elf
First, print off our free printable template. You can get the template at the bottom of the post.
1. Paint your paper plate with the color of your choice.
2. Paint another piece of paper plate or white cardstock for the ears.
After it has dried, cut 2 ear shapes out of the card stock using our template.
Glue the ears onto the side of the paper plate.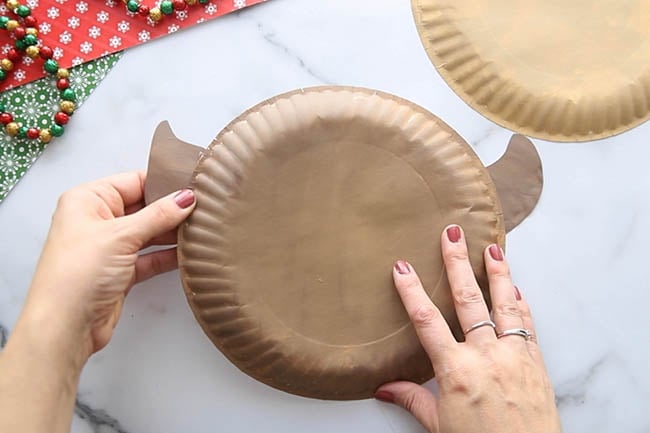 3. Using our hat template, trace around on green glitter cardstock.
Cut out the hat and glue it to the top of the paper plate. You can also draw your own hat too!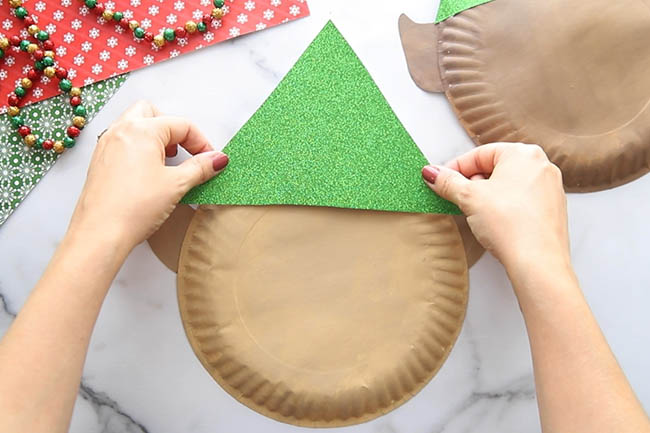 Add a white pom pom to the top of the hat.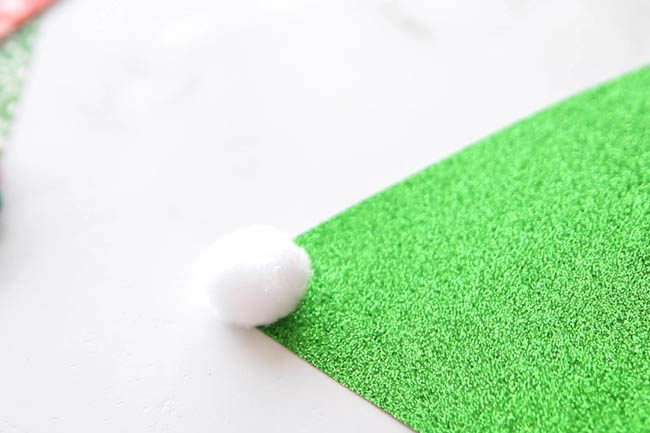 4. Glue white cotton balls to the bottom of the hat.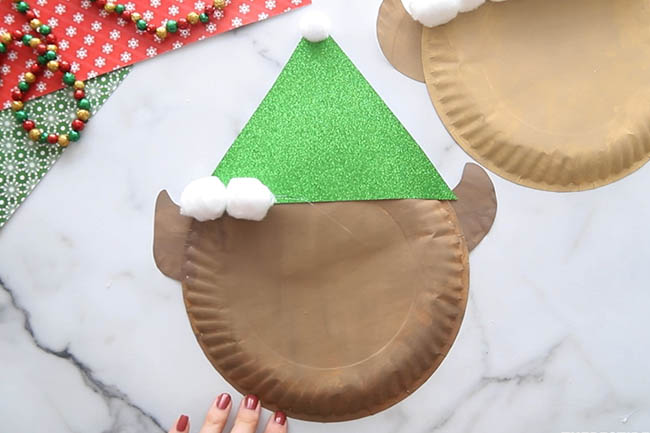 5. Trace the collar template on red glitter cardstock and cut out.
You can also draw your own zigzag shape. Glue it to the bottom of the paper plate (underneath the plate) to make the elf's collar.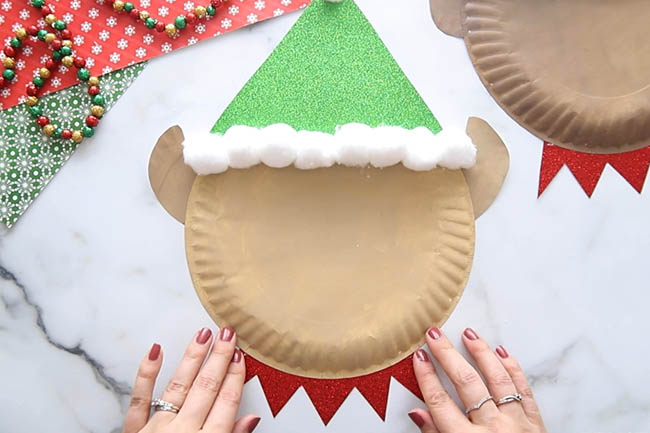 6. Glue googly eyes to the front of the paper plate.
Add a red pom pom just below the googly eyes for the nose.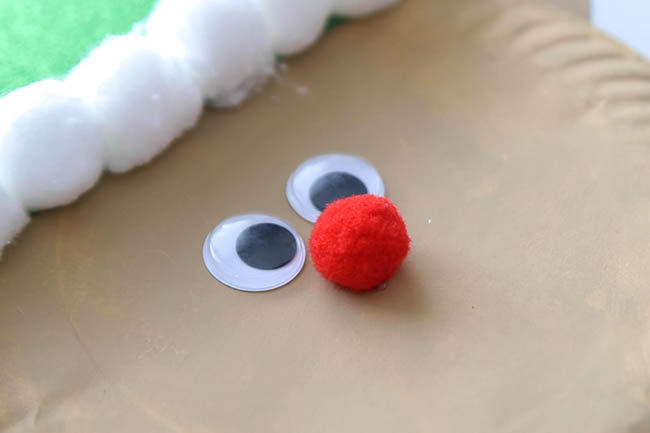 7 . Dip the round sponge stamp into pink paint and stamp 2 circles onto the elf's face for his cheeks.
If you don't have a circle sponge stamp you can paint two small circles on instead.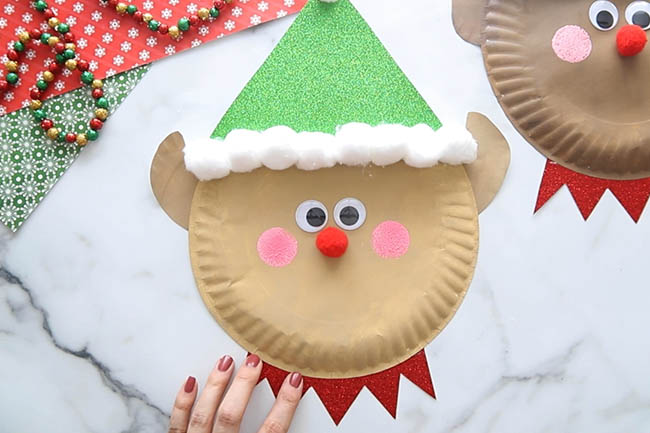 8. Use a black marker to add a smile or smirk to the elf's face.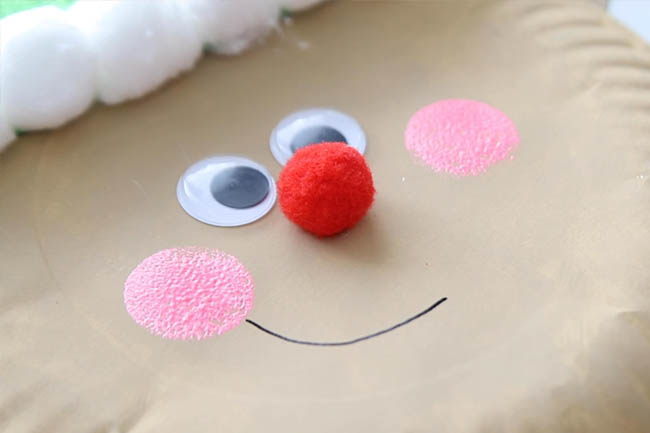 We hope you enjoy making these cute paper plate elves this holiday season!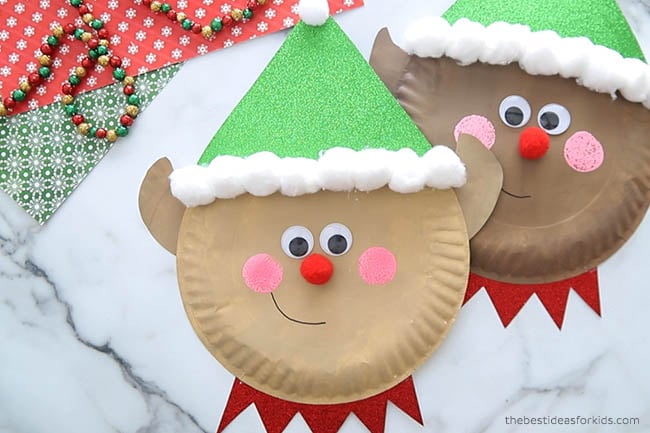 Free Printable Paper Plate Elf Template
More Elf Crafts for Kids
Make this fun Elf Card instead. It's similar to the paper plate but opens up as a card!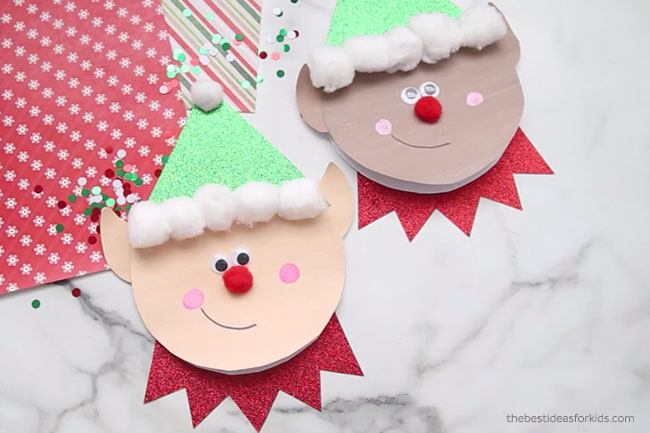 This Paper Elf Craft is a lot of fun for kids to make! Turn yourself into an elf or you can even make with a whole classroom!