If you've seen the 'This Little Piggy' Baby Shower Theme I threw for my best friend, you would have saw these beautiful diaper bouquets in the decoration. Have you ever wondered how to make a diaper bouquet? I wanted to include some sort of diaper decoration and thought bouquets would be a great alternative to the diaper cakes most people make! This bouquet is really simple to do and you can customize it for any theme with different wrapping paper, bows and colours!


How to Make a Diaper Bouquet
I always love seeing the different diaper arrangements people make at Baby Showers. You can get so creative with newborn diapers! I've seen tractors, bears, cakes, you name it! What I love the most are the diaper bouquets and they are seriously the easiest to make. If you're looking for a fun decoration to add to your baby shower, then this is it. This tutorial is quick and easy and you can get this done pretty quickly once you have the process down for one flower.
Supplies You'll Need to Make the Diaper Bouquet
Newborn diapers
Ribbon
Wrapping Paper
Tissue Paper
Directions on How to Make a Diaper Bouquet
1. Get a foam block and place inside the vase: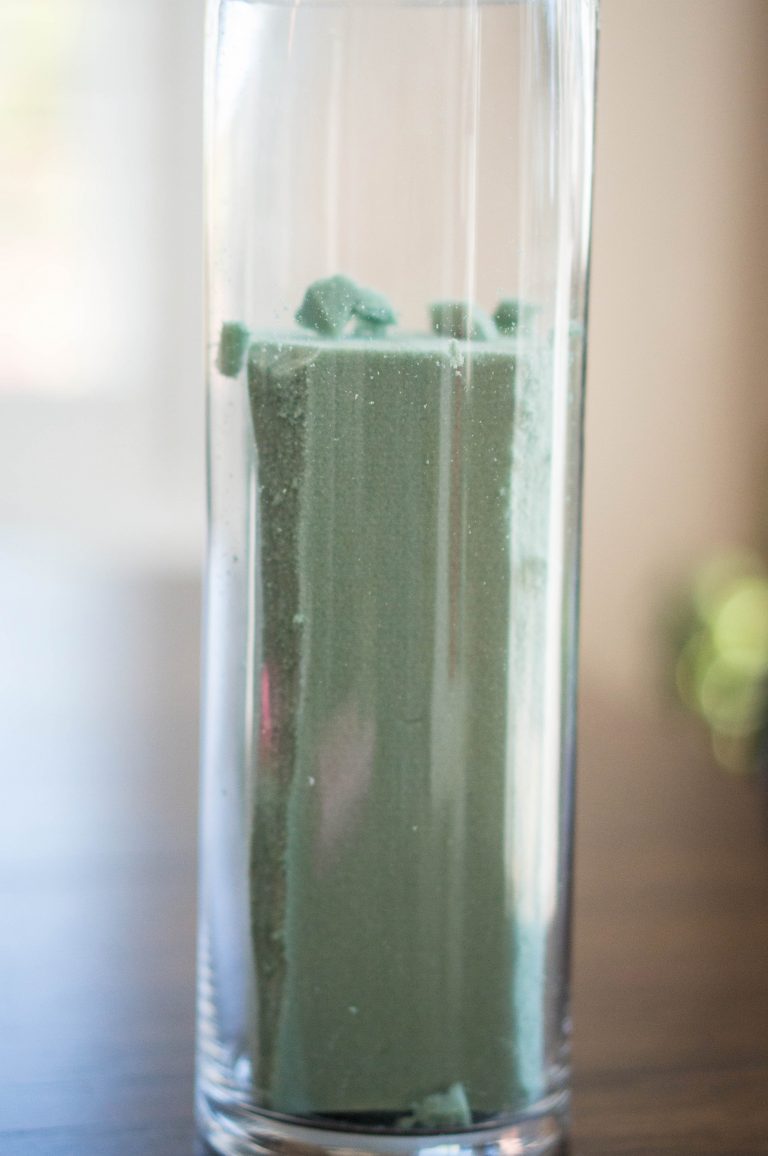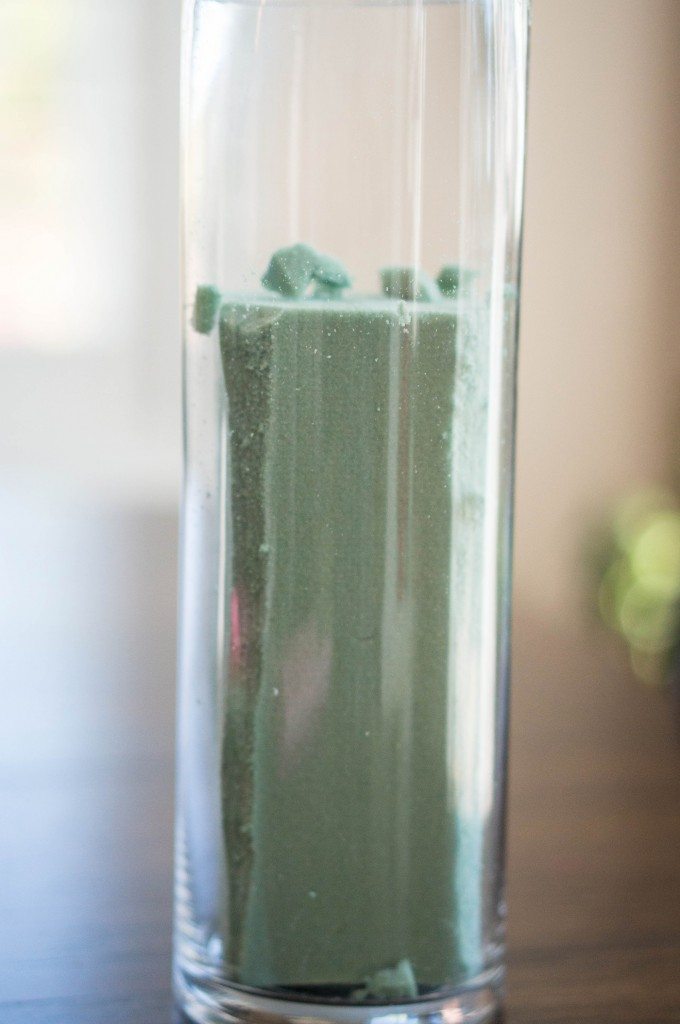 2. Wrap the wrapping paper and a bow around the vase to hide the foam board if your vase is clear: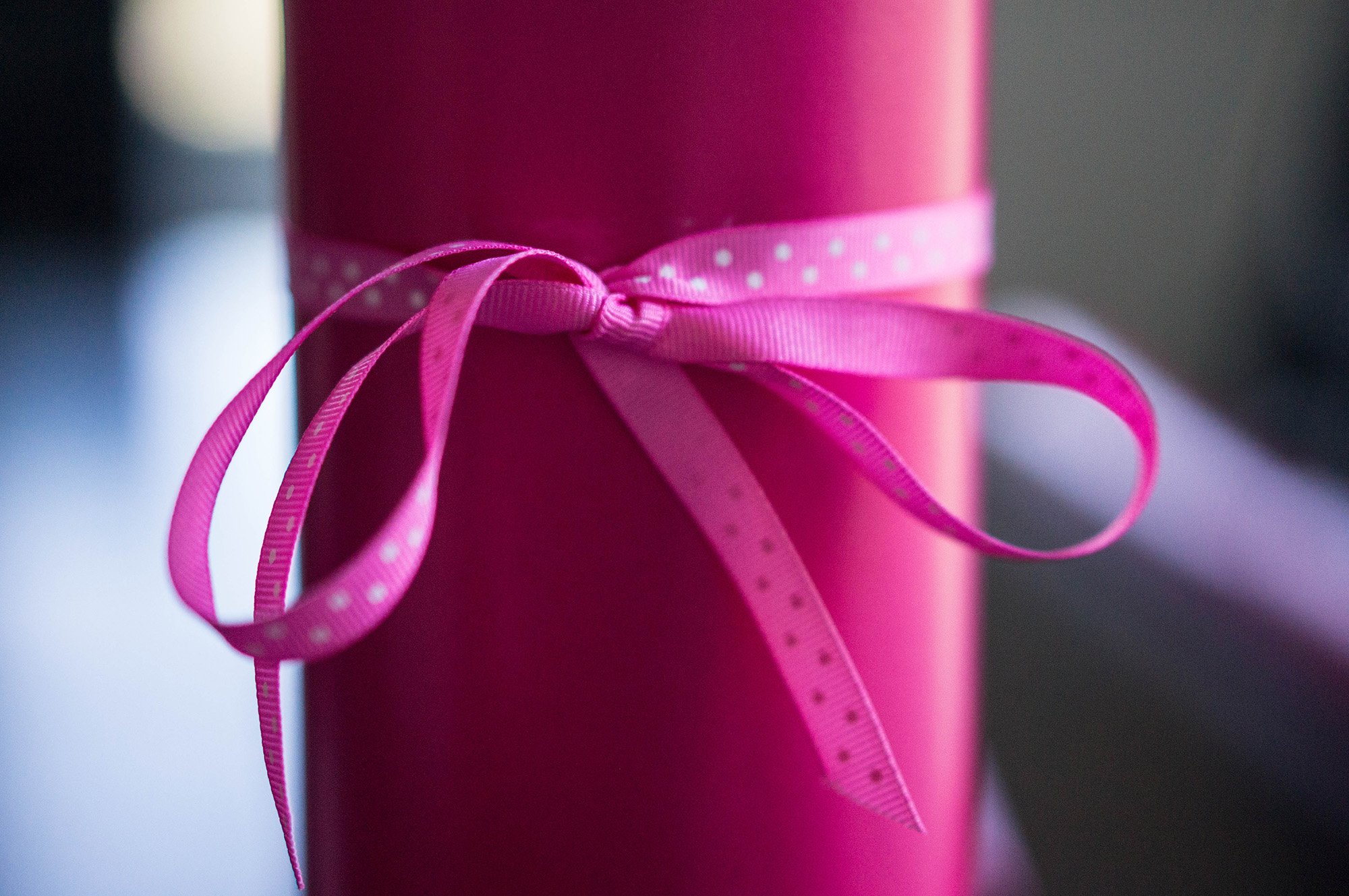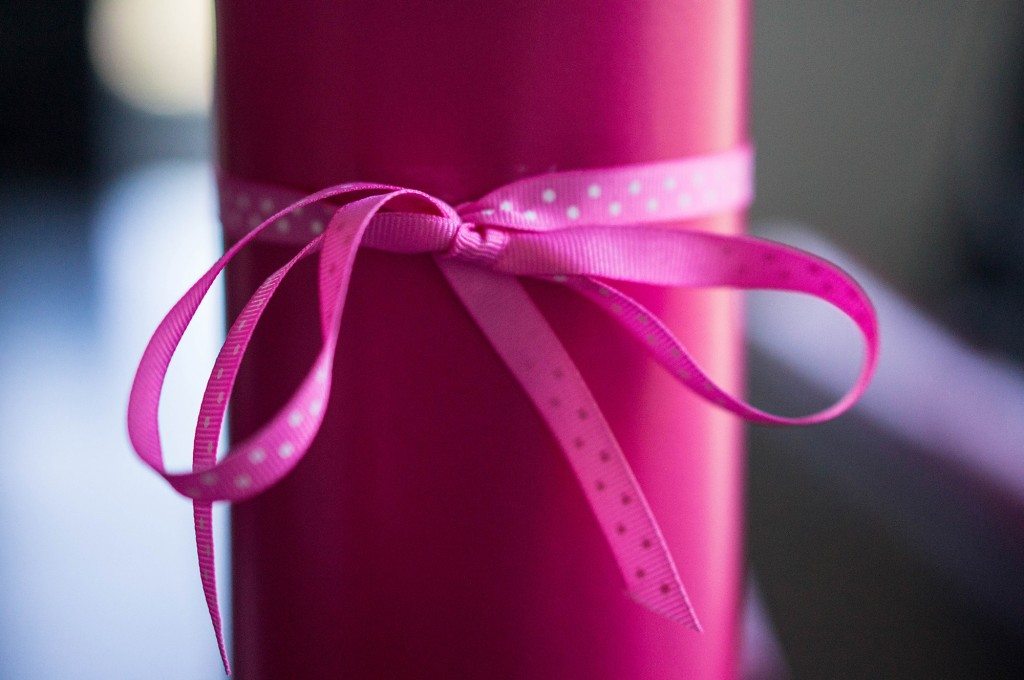 3. Cut tissue paper into rectangle-sized pieces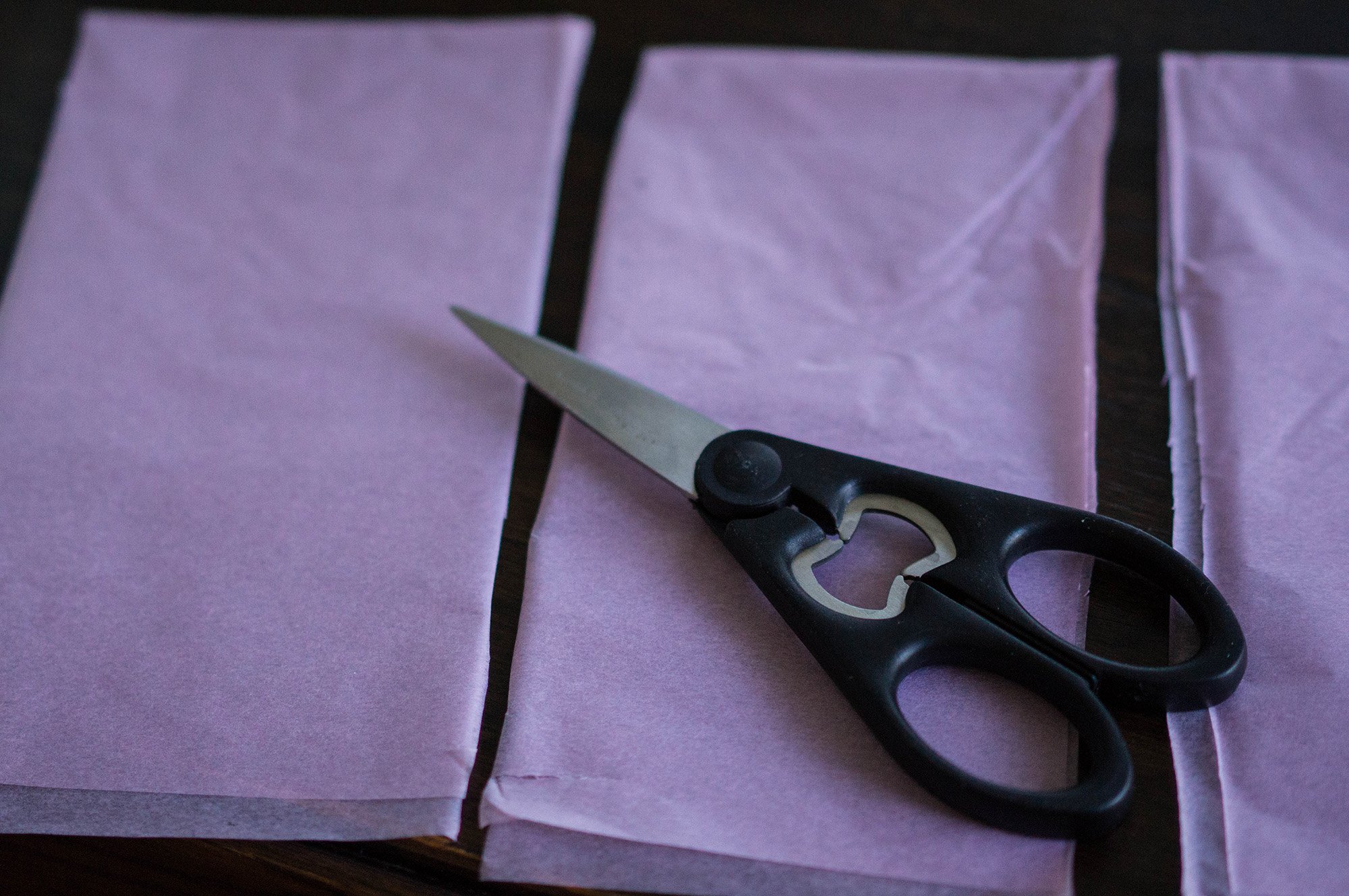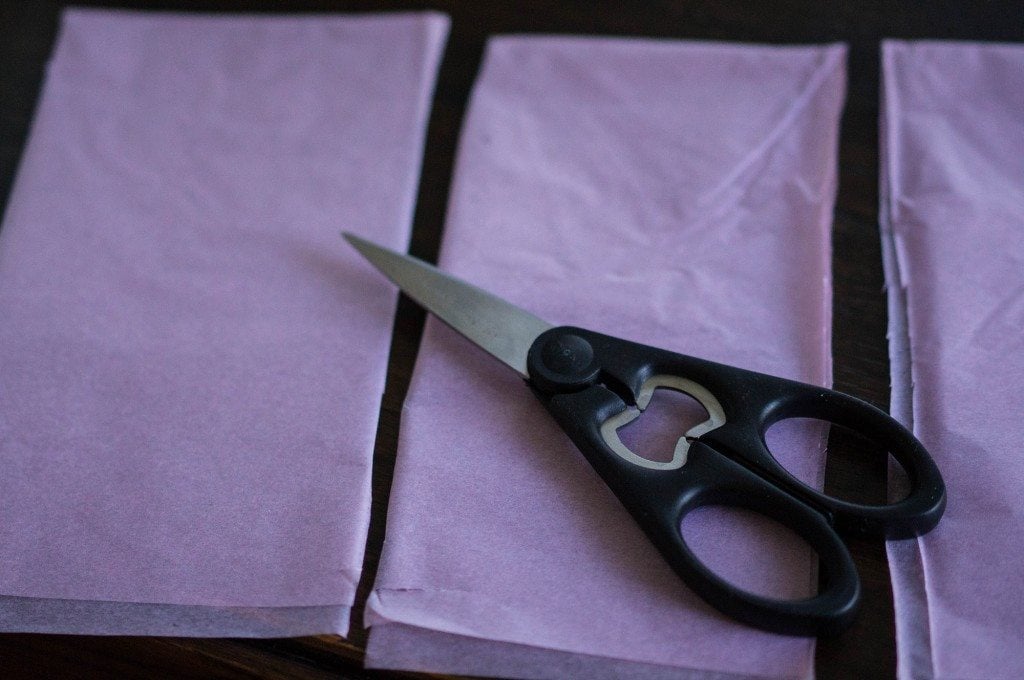 4. Wrap around the diaper and place the stick inside. Wrap around the stick at an angle so you get a 'lily-like' look for the flower.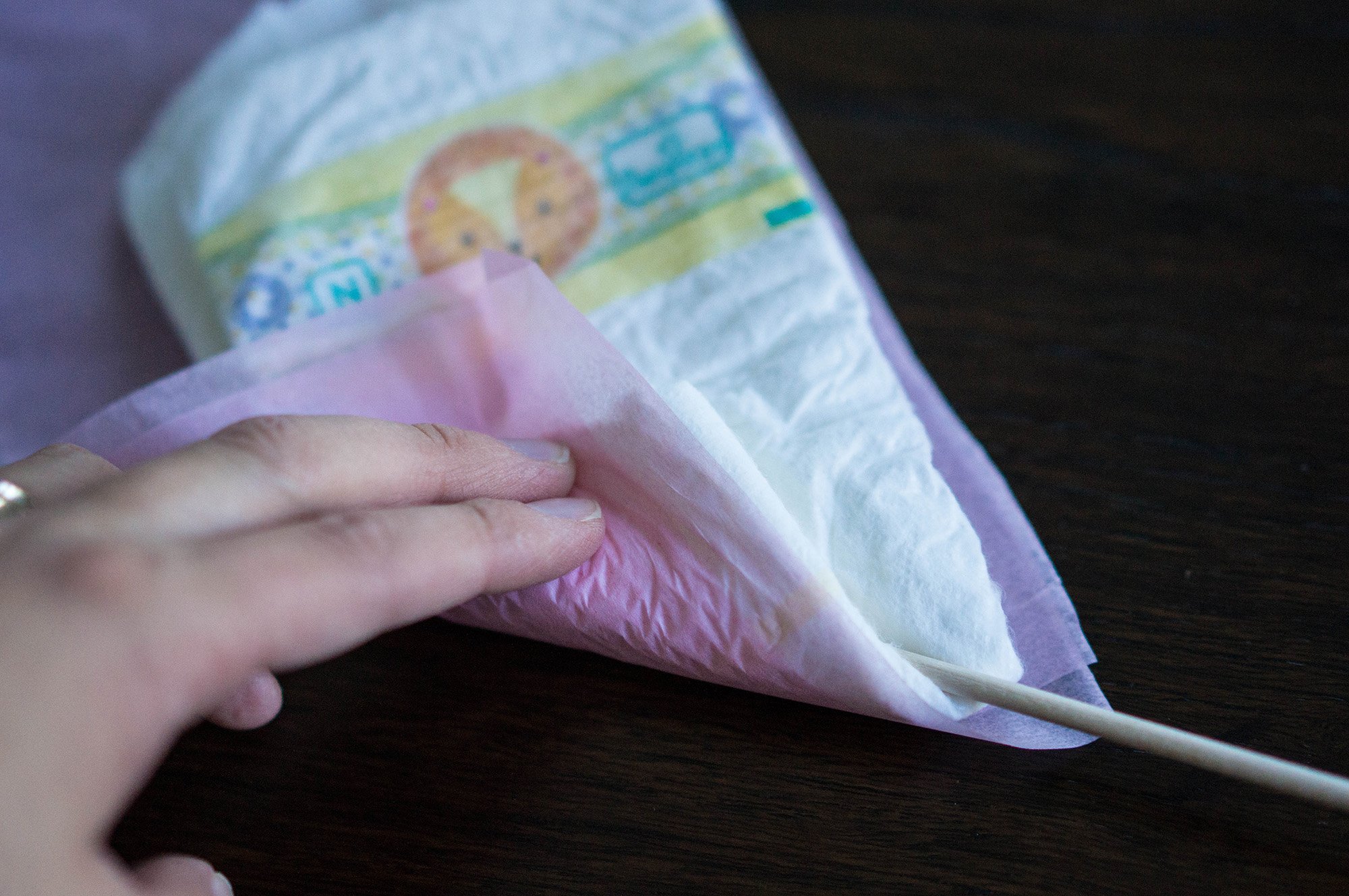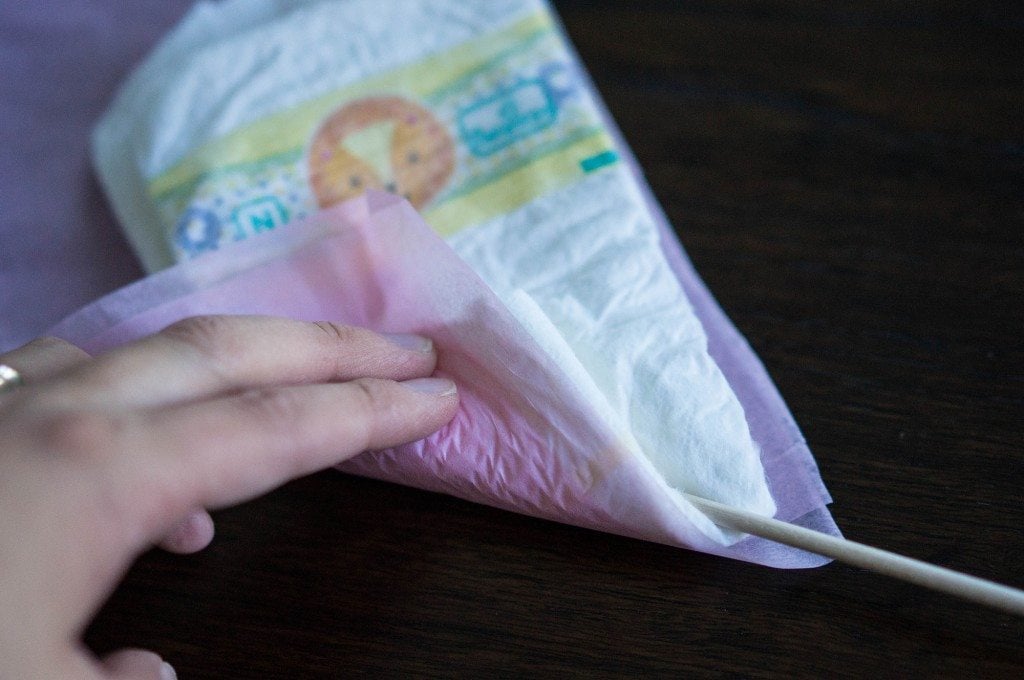 5. Add clear or white hair elastics to hold in place.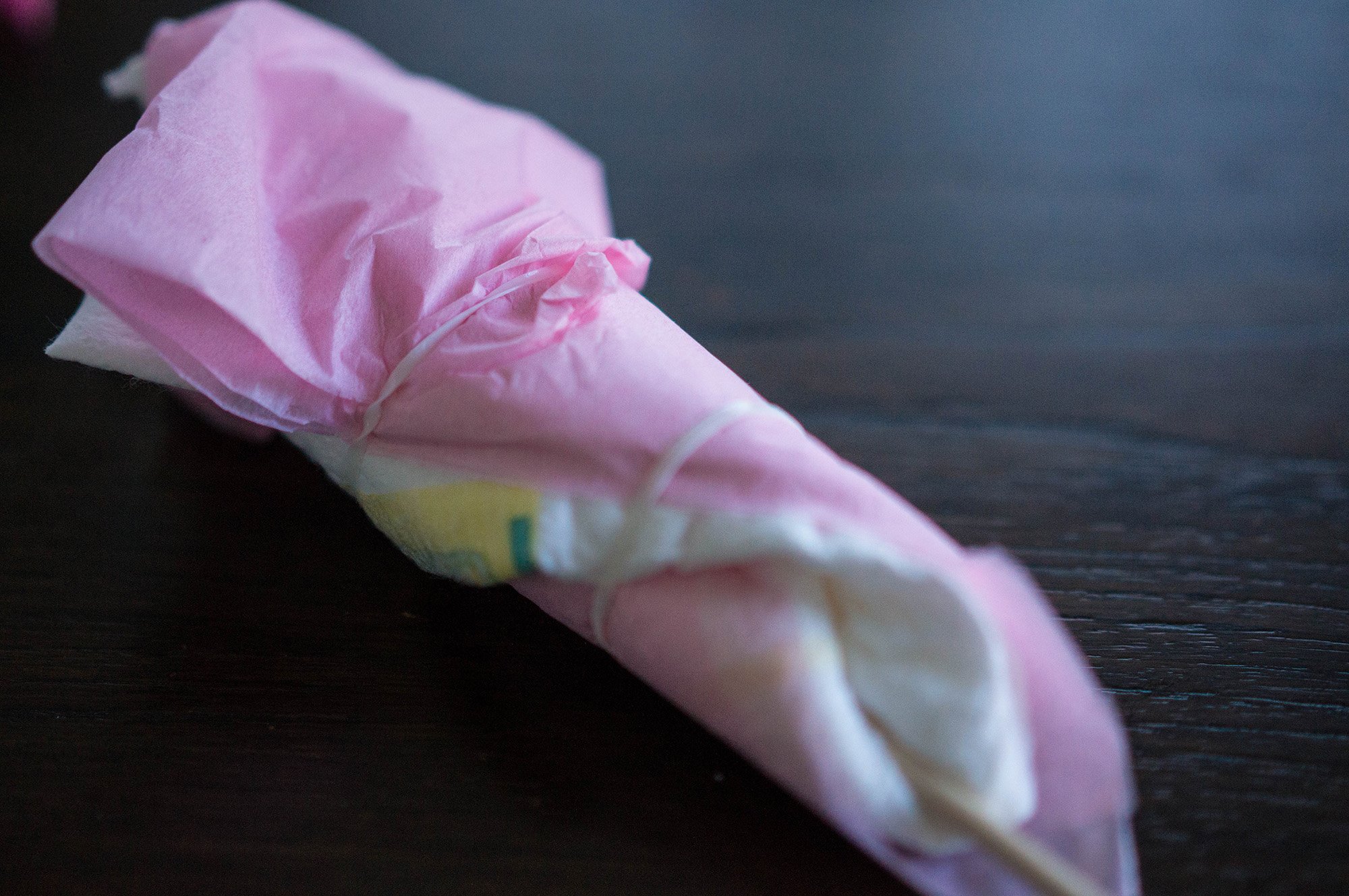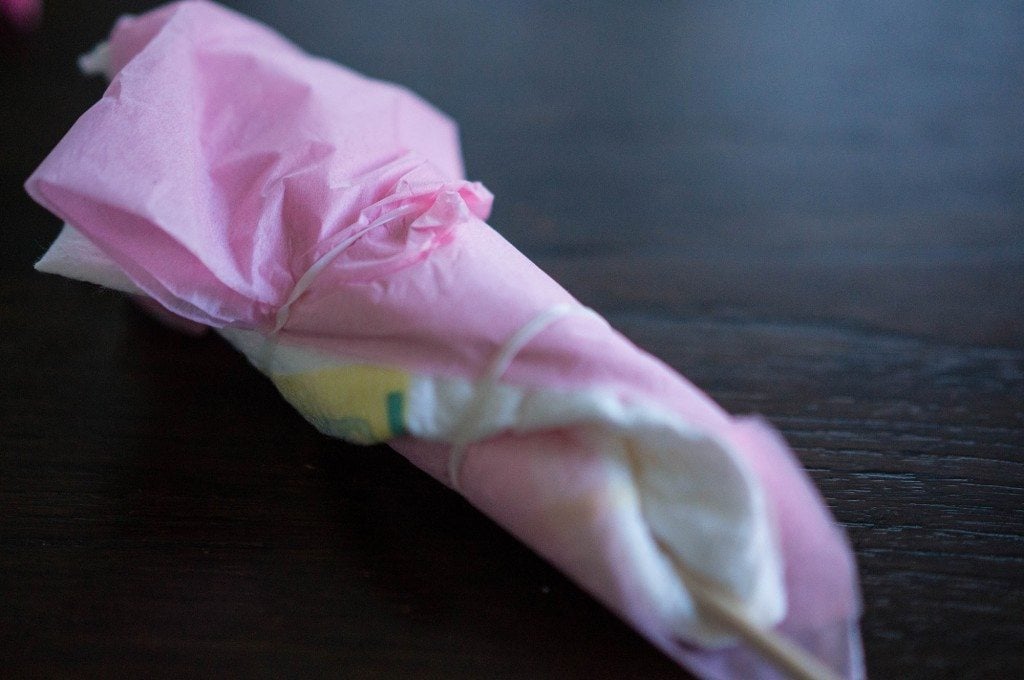 6. Stick into the foam board and continue to make more diaper flowers until you're satisfied with the size of the bouquet!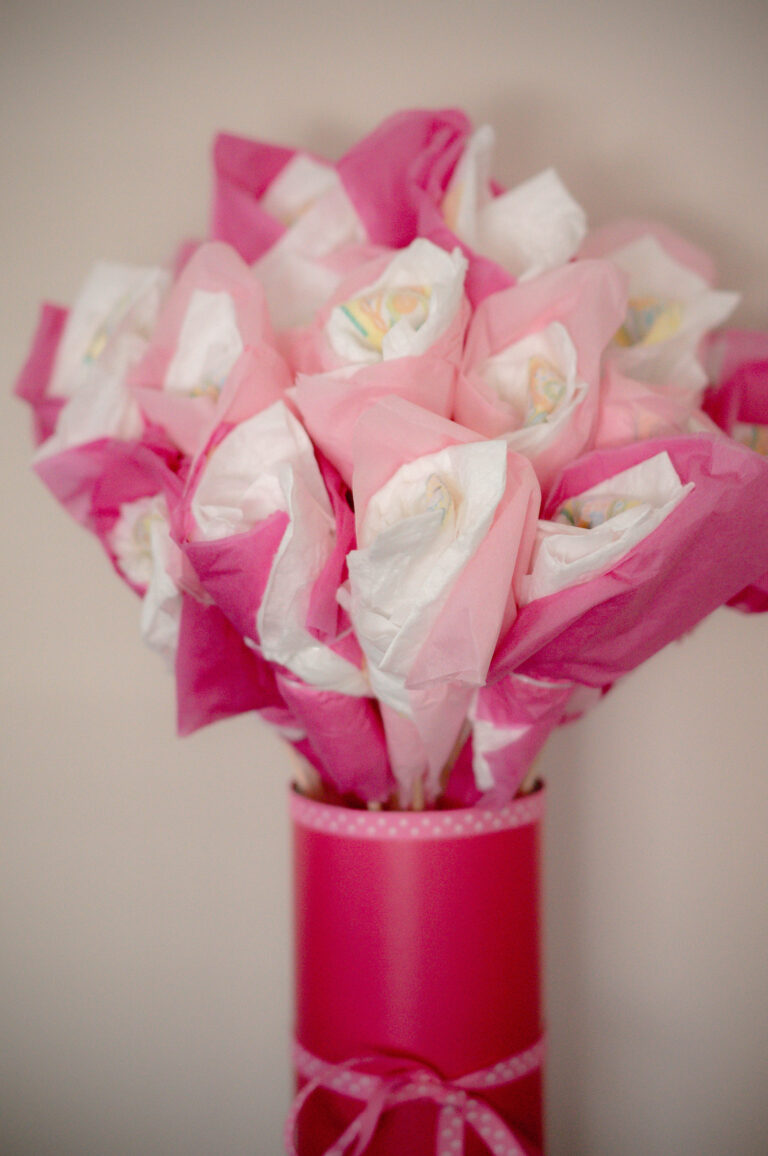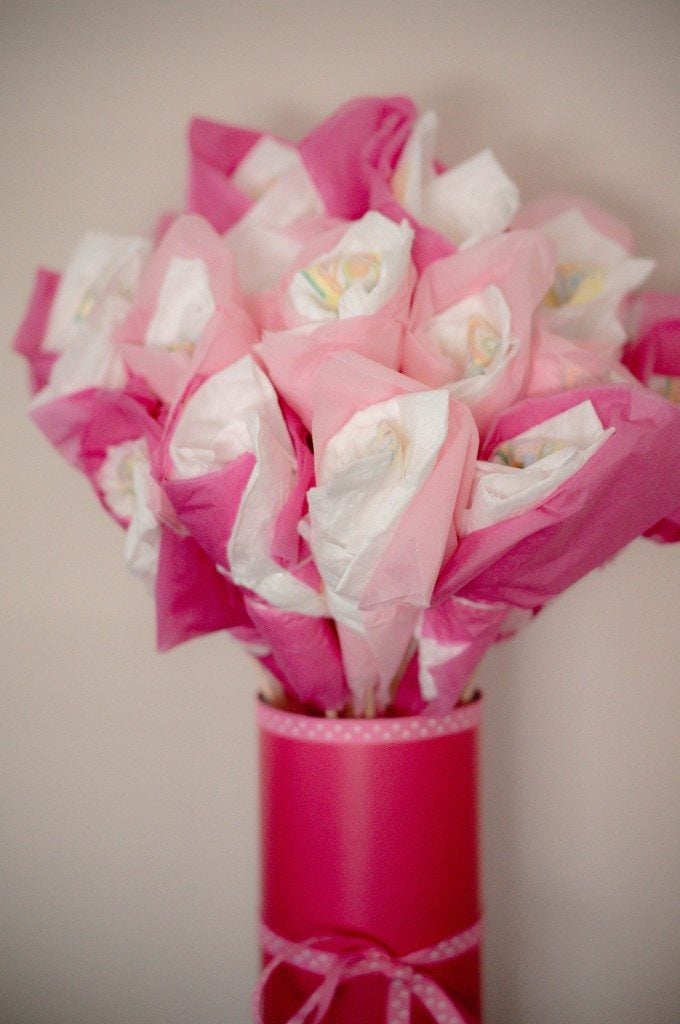 And here is the final product of our beautiful diaper bouquets! I actually made two to anchor on our head table at the baby shower and I thought it looked great. 🙂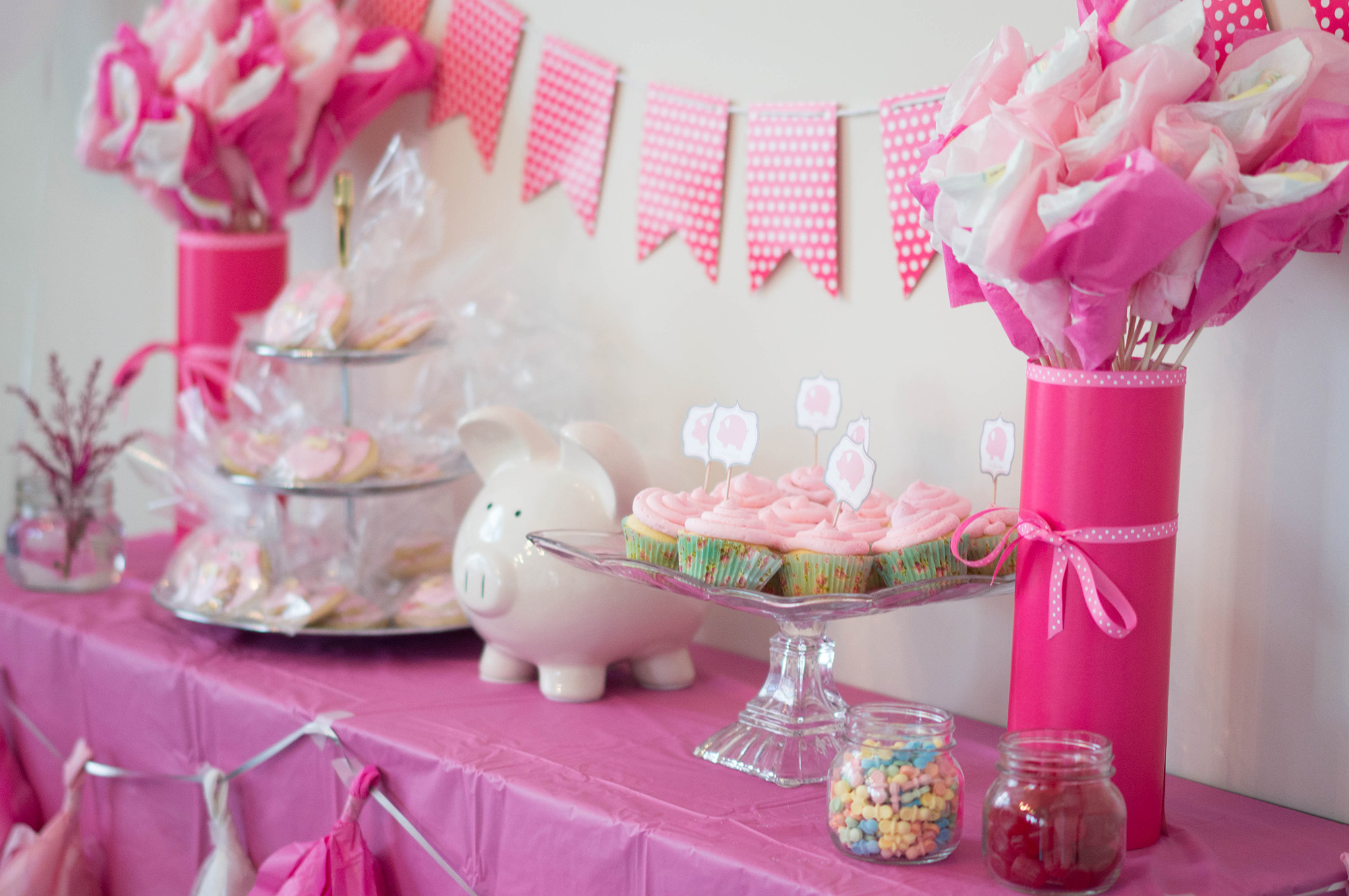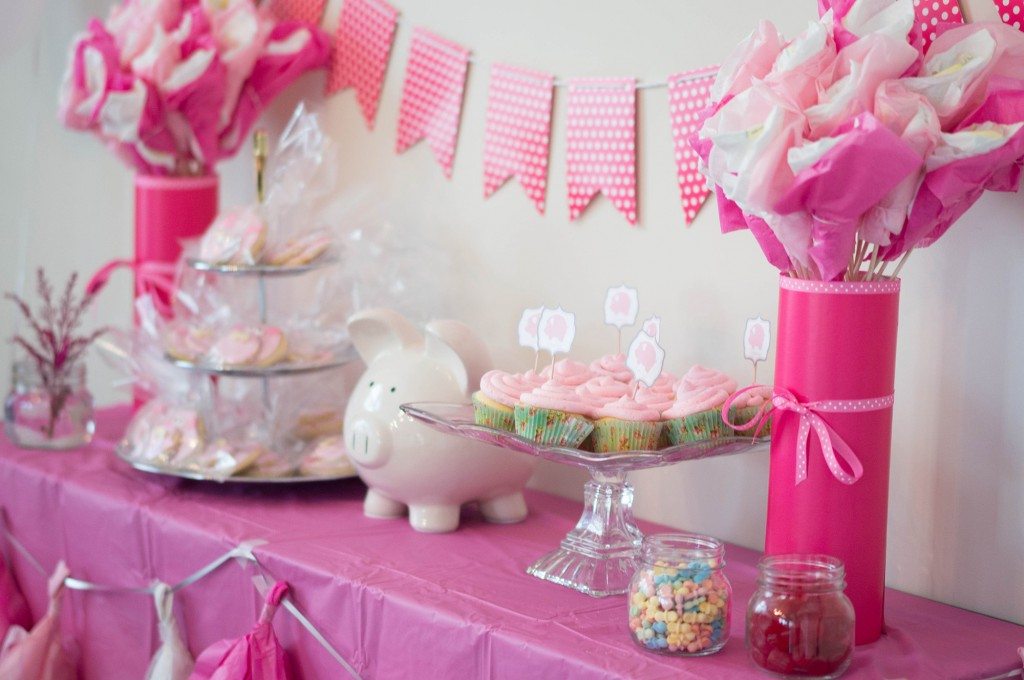 Looking For more Party Ideas?