What kid does not love Elmo? Whether you are looking for Elmo birthday party ideas for your 2 year old or Elmo birthday party ideas for 1st birthday, you've come to right place. We had an amazing Elmo birthday party. My son is 2 years old and he absolutely LOVES Elmo. That's why I knew for his 2nd birthday I had to throw him an Elmo birthday party. This theme could also easily work for a 1st birthday party too as one year olds also love Elmo!
Elmo Birthday Party Ideas
Well this post is a little overdue but I figured it's still better late than never! I'm sharing all of the details from our son's second birthday Elmo birthday party! There are lots of Elmo birthday party ideas in this post, so if you're looking to host an Elmo birthday party you've come to the right place to get some ideas!
Elmo Birthday Party Ideas for a 2 year old
This was the main set-up for the party with all the party goodies. My sister made the cookies with fondant by cutting out all the features of Elmo. If you'd like to know how to make these kind of cookies, follow my how to make fancy cookies tutorial and use the fondant to make Elmo's face.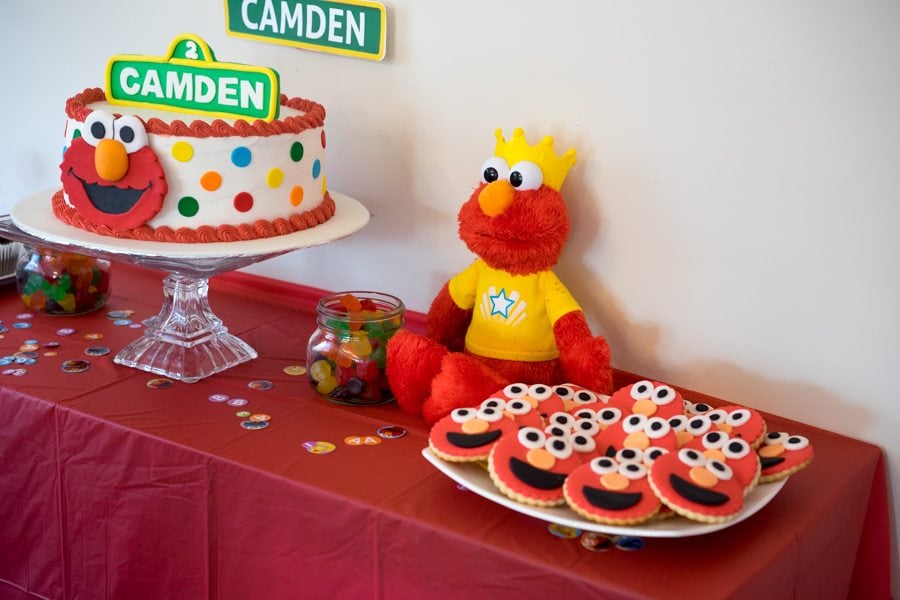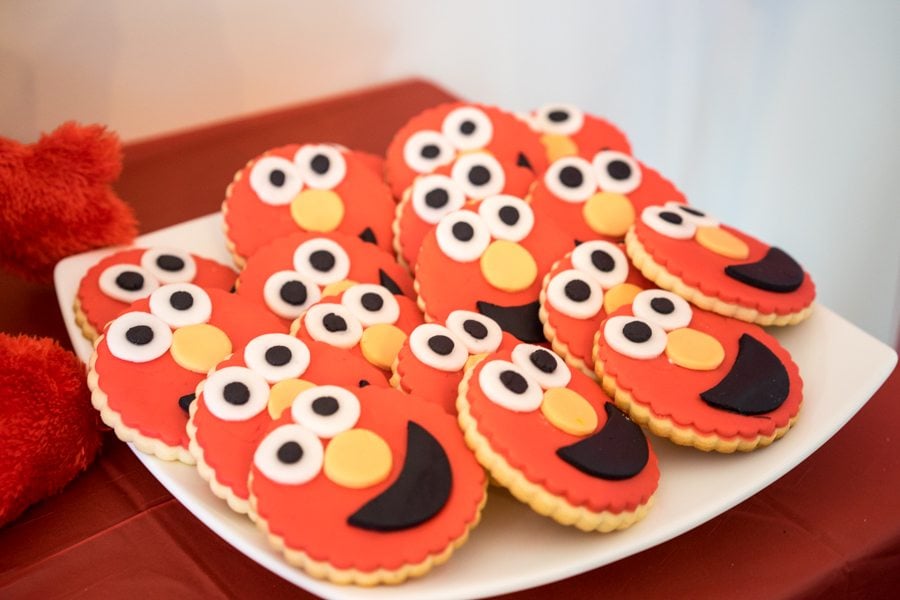 The cake was professionally made (I wish I was that talented!). I found an image of the cake that I liked and had it made by a local cake baker. I wanted to incorporate a bit of the Sesame Street theme by having the Sesame Street signs throughout the party so she was able to create the name out of some foam board for the top.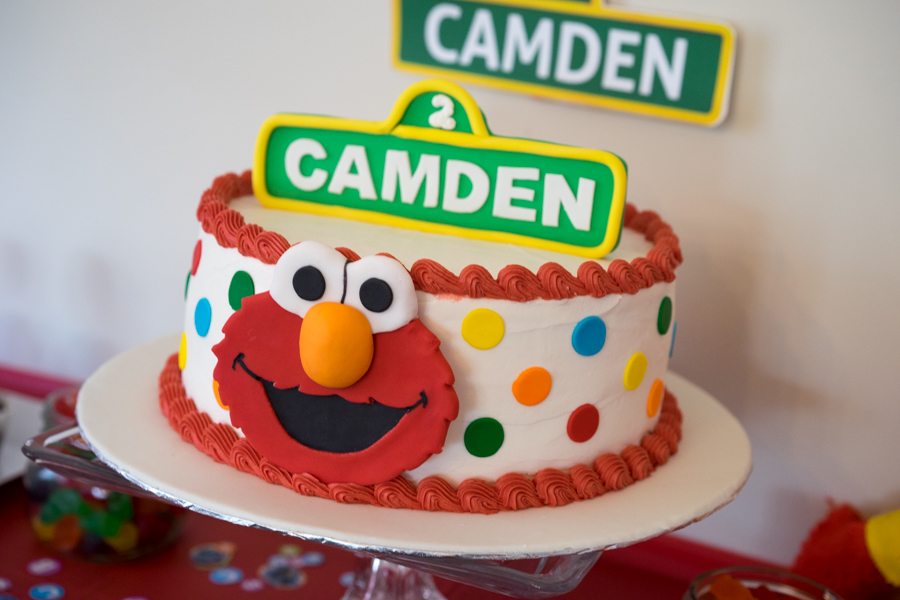 Free Sesame Street Sign Printable
I created the sign below by getting this free Sesame Street sign printable and adding the words, then printing them separately and gluing them to the ribbon to hang up.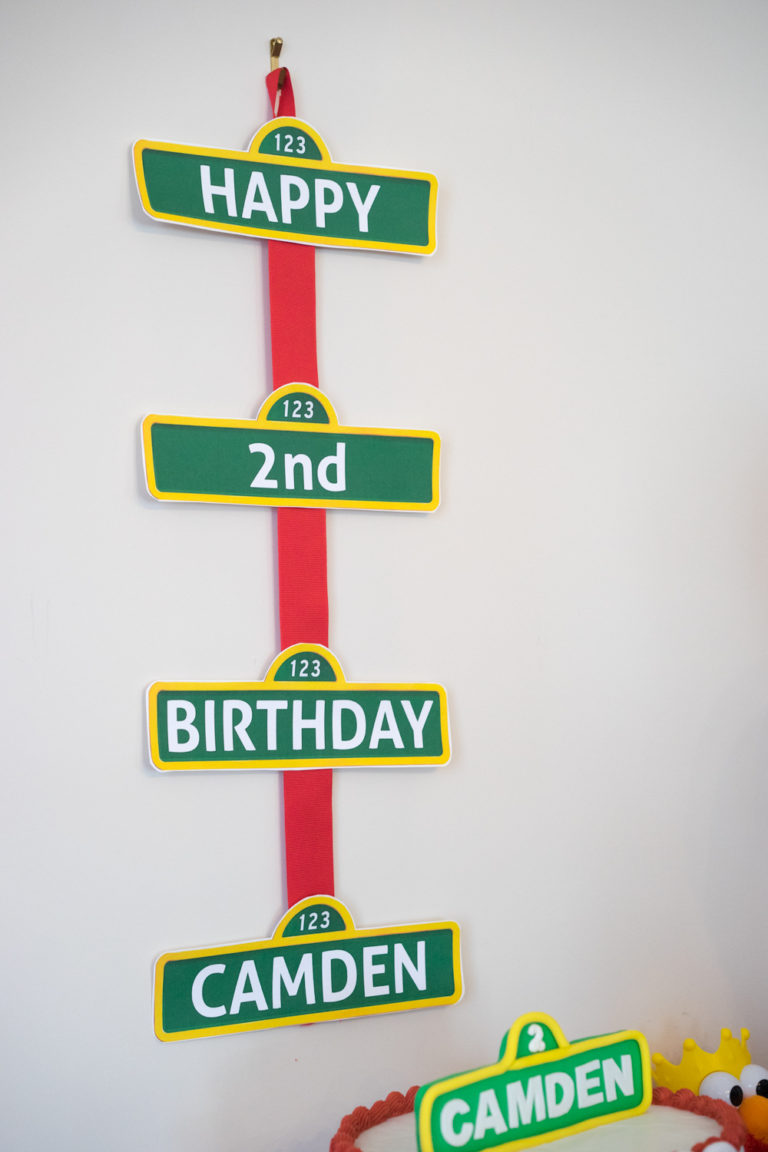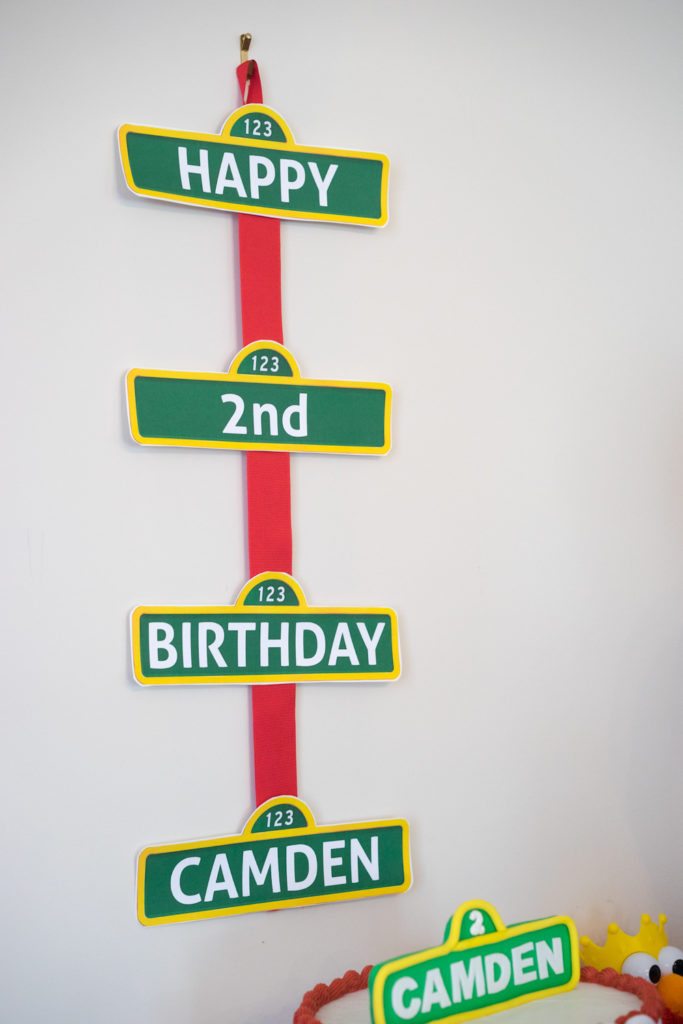 Free Printable Elmo Cupcake Toppers
These cupcake toppers were also free – you can get these Free Printable Elmo cupcake toppers and then tape to some toothpicks to put into cupcakes.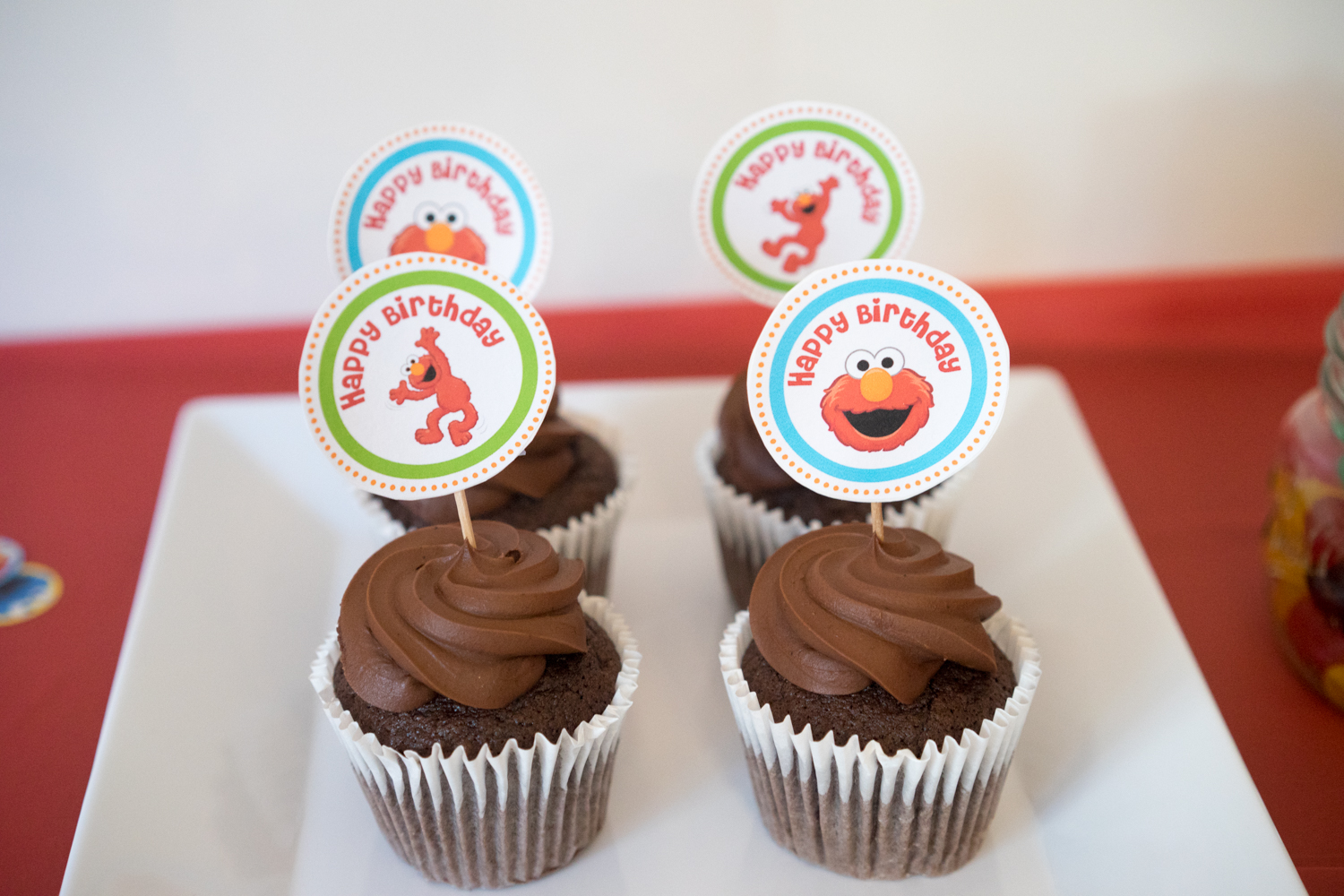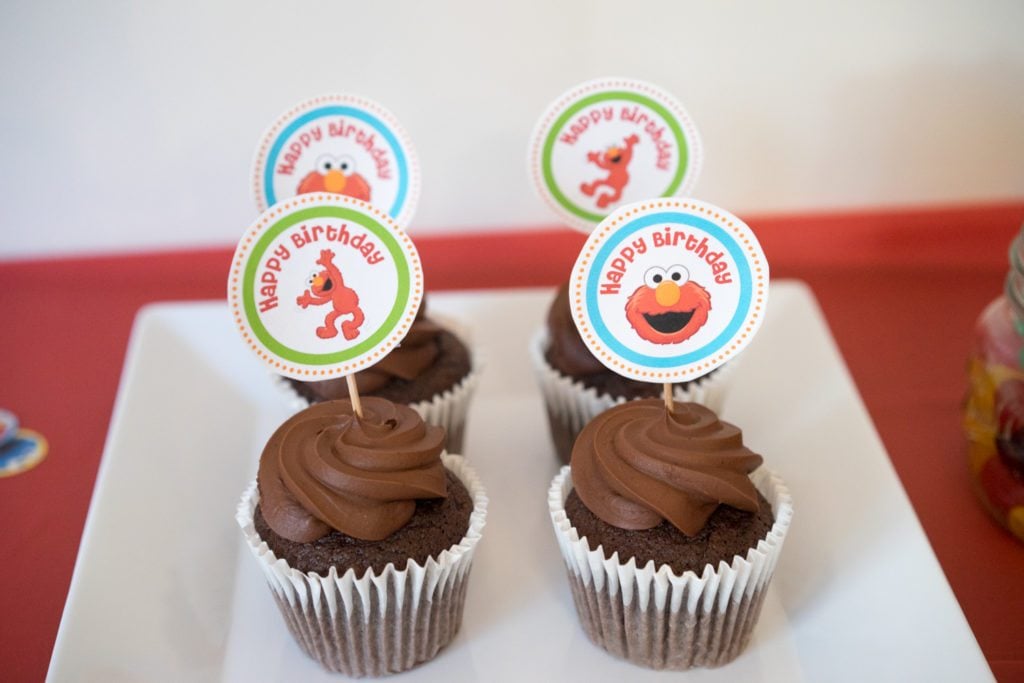 Free Printable Elmo Birthday Bottle Labels
For the bottles below – we purchased the soda bottles and then I printed these free printable Elmo Birthday Bottle labels to put around them. I thought these were fun and cute!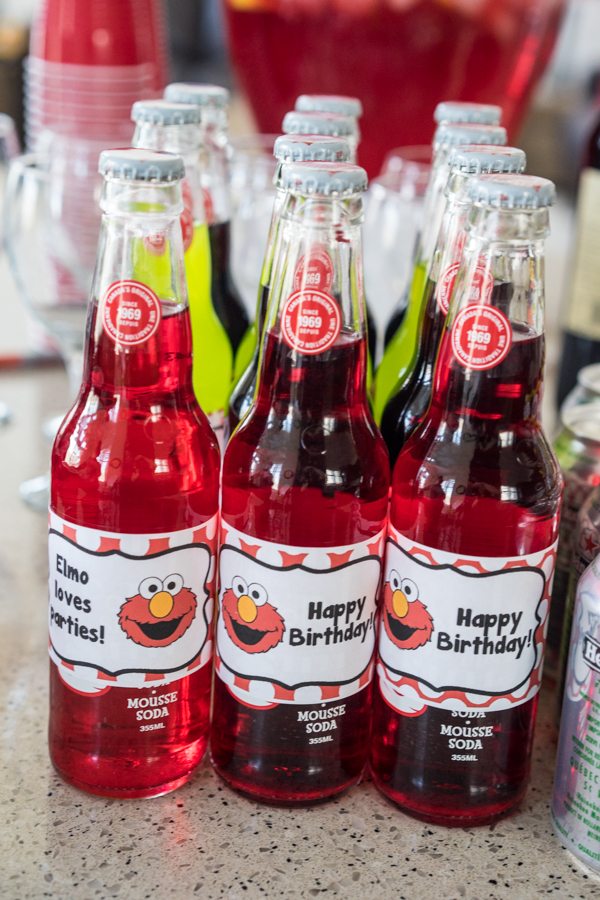 Elmo Birthday Punch!
I found an elmo face and printed an extra large version to make Elmo birthday punch out of! I used these same eyes and nose and put on red favor bags, which unfortunately I forgot to capture but you can imagine how the favor bags would look like Elmo faces.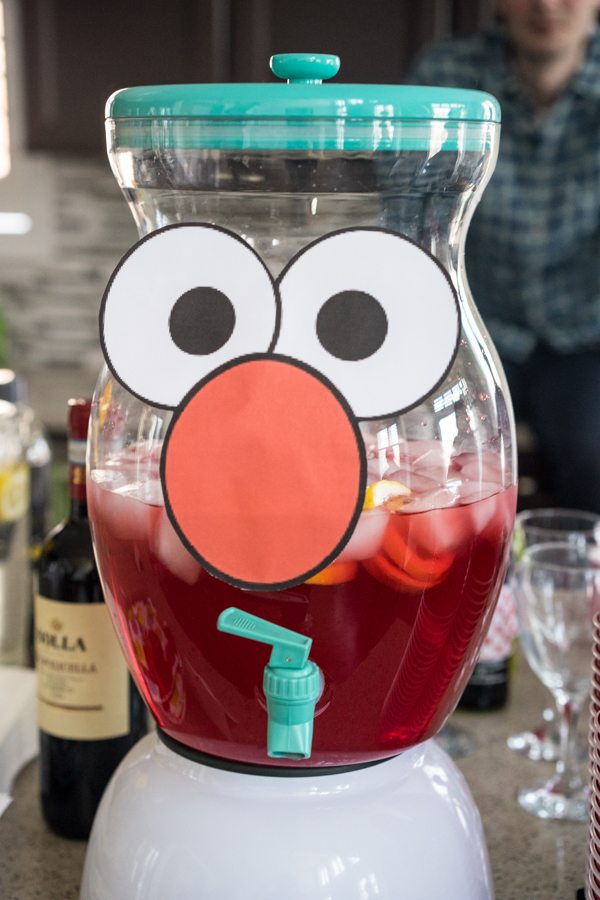 Elmo Birthday Food Labels
Finally I printed some extra labels for the food using the same template as the sign to make these Elmo Birthday Food Labels.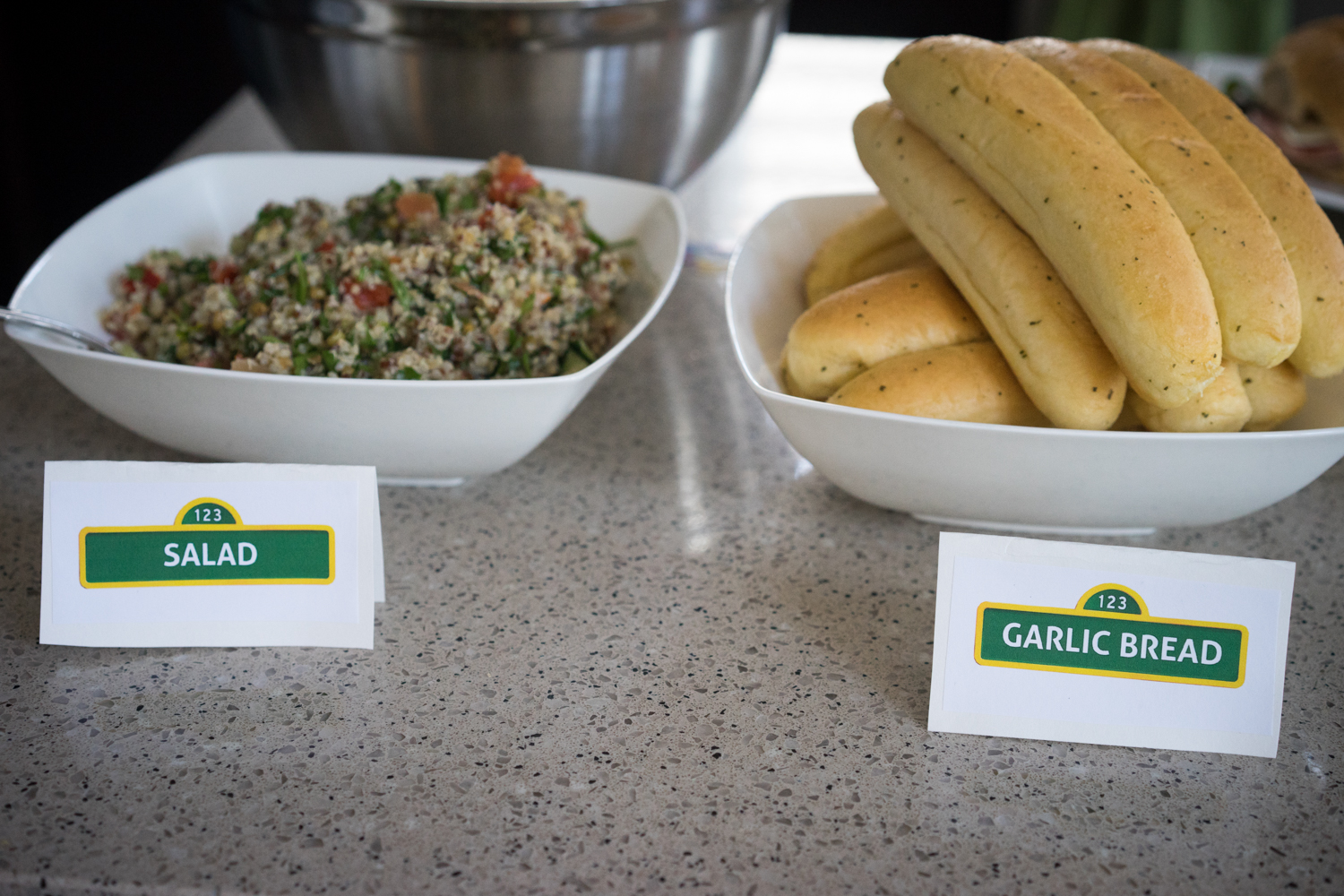 I hope you enjoyed all of these Elmo birthday party ideas for your 2 year old or 1st birthday party. I hope you can use some of these Elmo birthday party ideas for your very own Elmo birthday party!
Looking for more birthday party ideas? Check out this Lion birthday party or the Wild One Birthday party inspiration we featured.