We love to create and offer free printables here. Here's another one to add – these adorable and cute free penguin Christmas Card printables.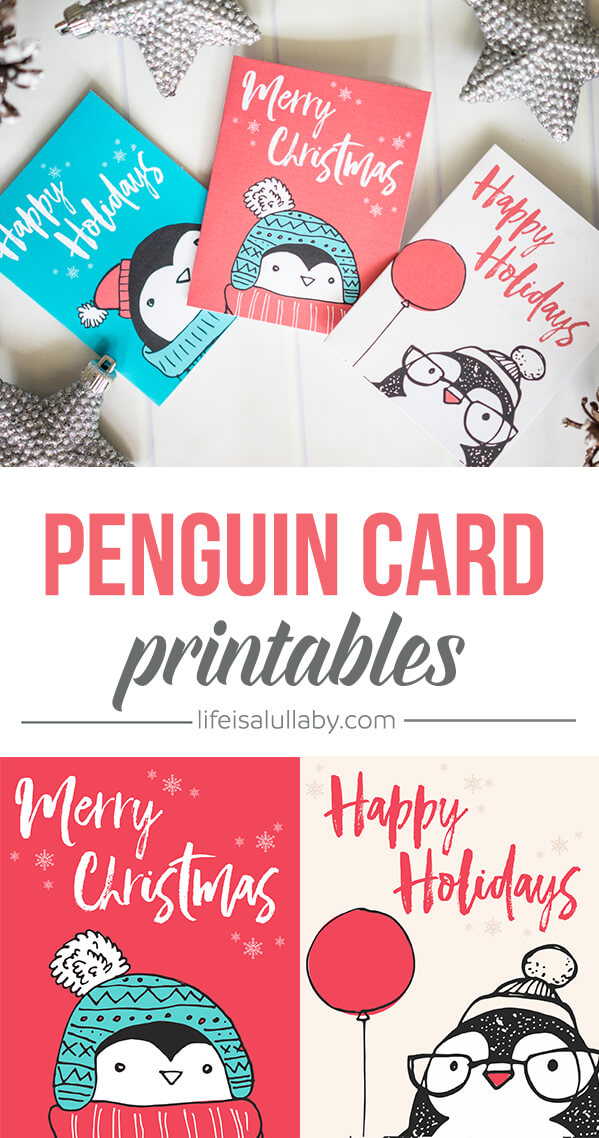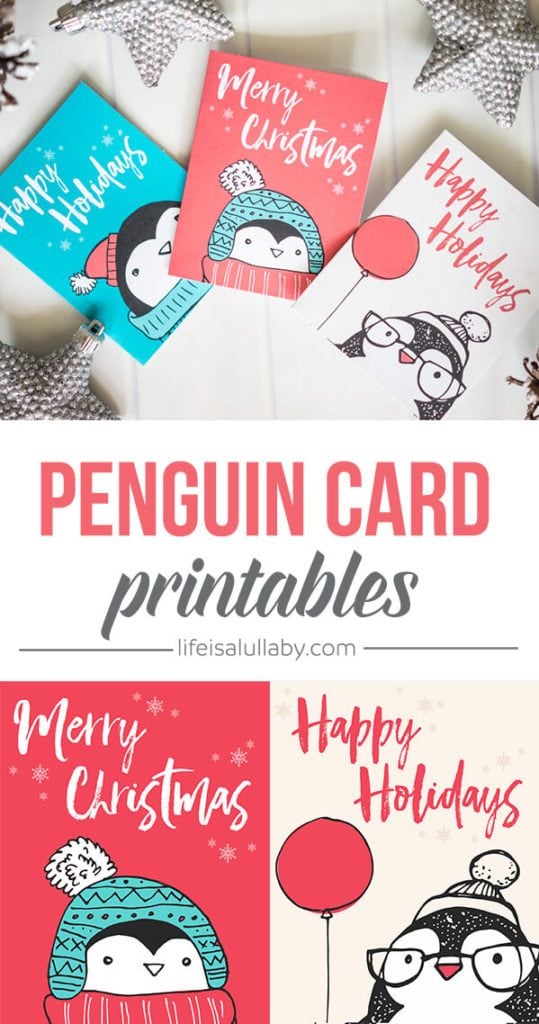 Christmas Card Printables
One of the reasons I wanted to start this blog was to have a creative outlet. I also have always had a really keen interest in graphic design. That's why every holiday season I'm going to create new free printables for you to enjoy. So come back often to check out what new free Christmas printables may be available before Christmas time!
These penguin Christmas card printables will look great on a gift, or even just given with a Christmas treat this season. There are 3 to choose from in different colors. There's a Red, Blue and Beige Penguin option. You also have the option to choose whether you want the MERRY CHRISTMAS or HAPPY HOLIDAY version. I personally like the free Christmas card printable with the penguin that has the blue hat.
Tips for Printing your Free Penguin Christmas Card Printables
For optimal printing, print to fit paper so that the card does not get cut off. Print on cardstock so that it will give you a premium card look. There are two versions of each card on the jpeg files. I use a Cricut Trimmer to cut them straight.
Looking for more free Christmas printables? Download our free Reindeer Christmas printable. There's also a free Christmintas activity for kids printable where your kids can decorate their own Christmas tree and match snowflakes!
Get your free Penguin Christmas Card Printables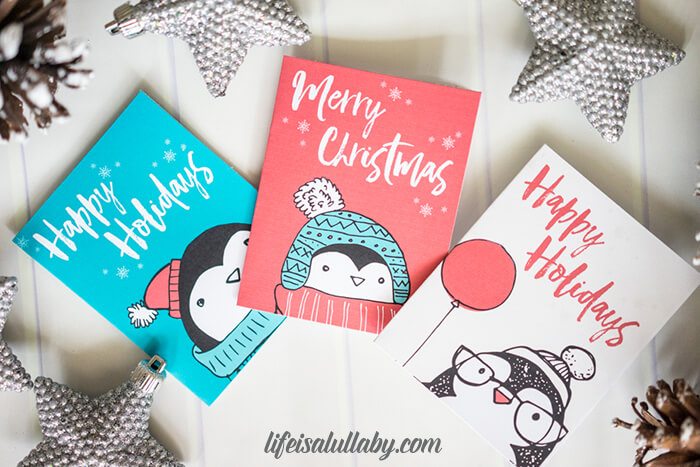 Download your free Penguin Christmas Card Printables Here
Red Penguin Christmas Card Printable
Blue Penguin Christmas Card Printable
Beige Penguin Christmas Card Printable
Note – these are for PERSONAL use only.
What free Christmas printables would you like to see next? Leave a comment below with a request and I'll do my best to get them up before Christmas is here! I really hope you enjoy these free Christmas card printables!