It's that time of year and I've created a new free Christmas printable to swap out those Halloween ones you've hopefully taken down. This one is too cute – don't you just love Santa's Reindeer? I am seeing reindeer all over the place now! You can get reindeer that are big, small, glittery, woody – they come in all shapes and sizes now! I think they are just too cute. I even bought one that was made out of a pine cone!
What I love most about free Christmas printables is that you can easily change them every year! Just set up an area or keep some frames to swap out different Christmas printables every year or you can even change them for the season. I keep a frame up usually in my front foyer and mix out for the different seasons and holidays.
Free Christmas Printable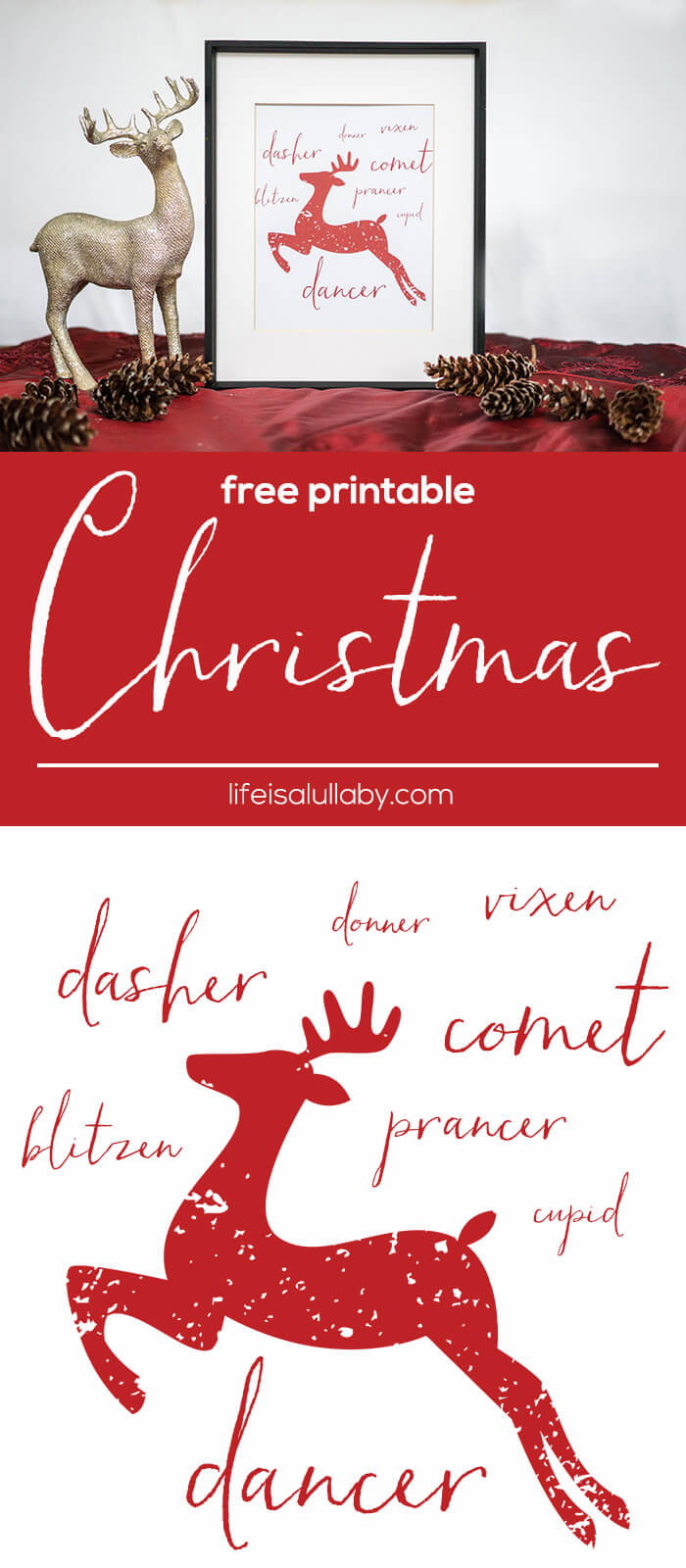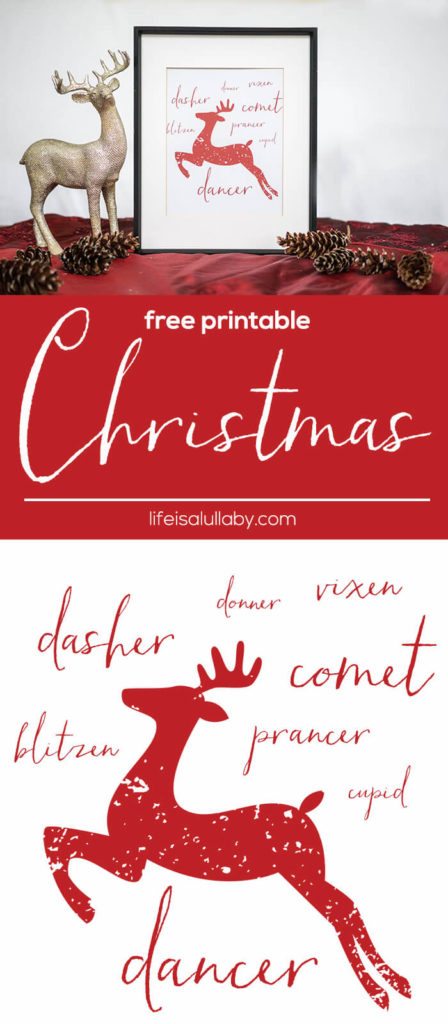 The free Christmas printable file is to 8X10 but depending on your printer settings you may need to select a different printer setting. Choosing print to size will usually allow you to print to the actual size of the file.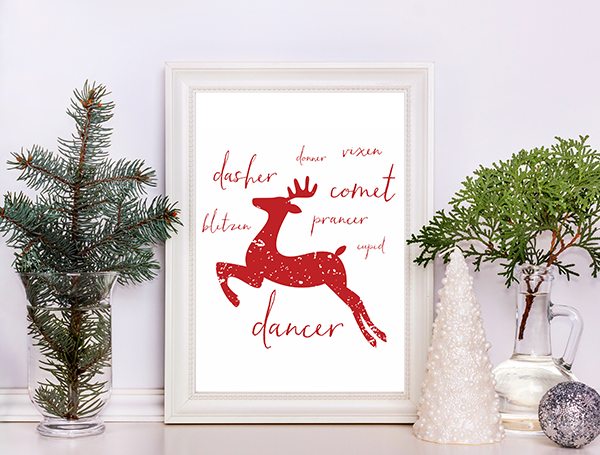 Note – this is to be used for personal use only.
If you'd like more free Christmas printables, check out these adorable free Penguin Christmas Card Printables! I printed these off on cardstock and will be using these as my Christmas cards this year.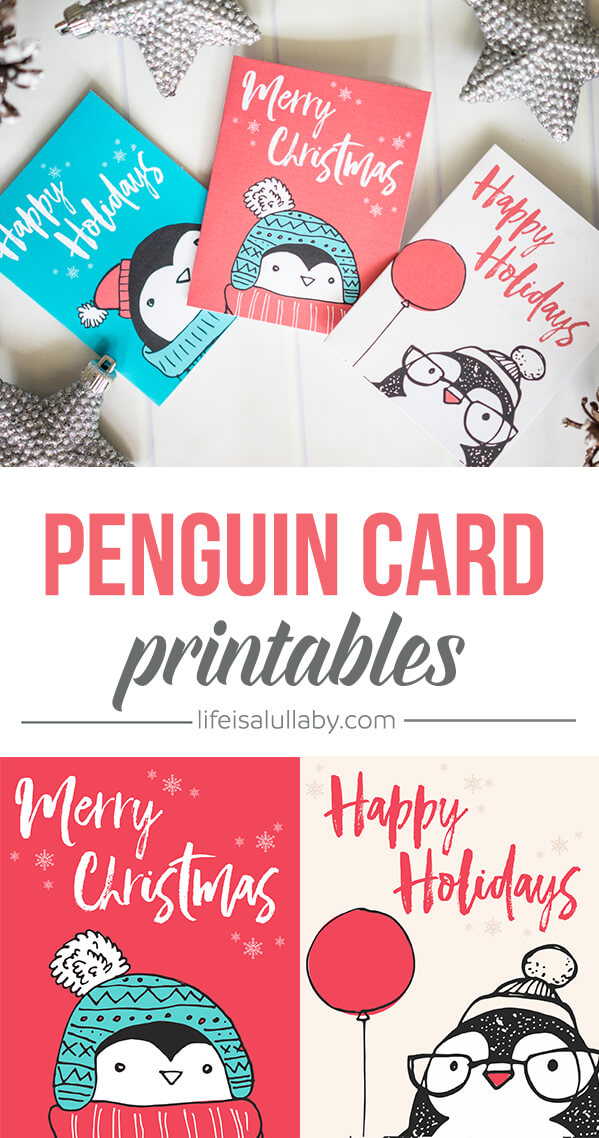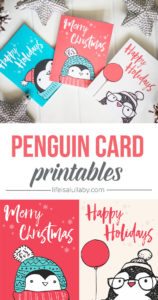 What kind of Christmas decorations do you like to put up in the house?