Christmas is just around the corner and what better way to get into the spirit with your kids than by starting some Christmas crafts with this Snow Globe Christmas sensory bottle! I've got lots of fun new crafts and tips lined up for the holiday season this year! This DIY Snow Globe Christmas Sensory Bottle is literally so much fun and you can make whatever twist on it you'd like to make them yourself! The best part is about this homemade sensory bottle craft is that it also doubles as Christmas decor! I have put my Christmas sensory bottle on our kitchen table.
Snow Globe Christmas Sensory Bottle
OK let's get started on how we made these Snow Globe Christmas Sensory Bottles. The key to these glitter sensory bottles of course is the glitter! So first you need to find some great supplies of things you'd want to put into this homemade sensory bottle. We found some puff balls, glitter, fabric snowflakes and foam balls.
Supplies You'll Need to Make Your Christmas Sensory Bottle
–Plastic Snow Globe – I found mine at Michaels and it was not expensive!
–Tinsel Pom Poms and/or craft foam balls
–Glycerin (Optional – this will make the silver glitter not fall so quickly, but don't use too much or it will stick to the bottom)
-Other assorted glitter – snowmen, lettering, snowflakes, etc
-Anything else you find that would be fun inside the bottle!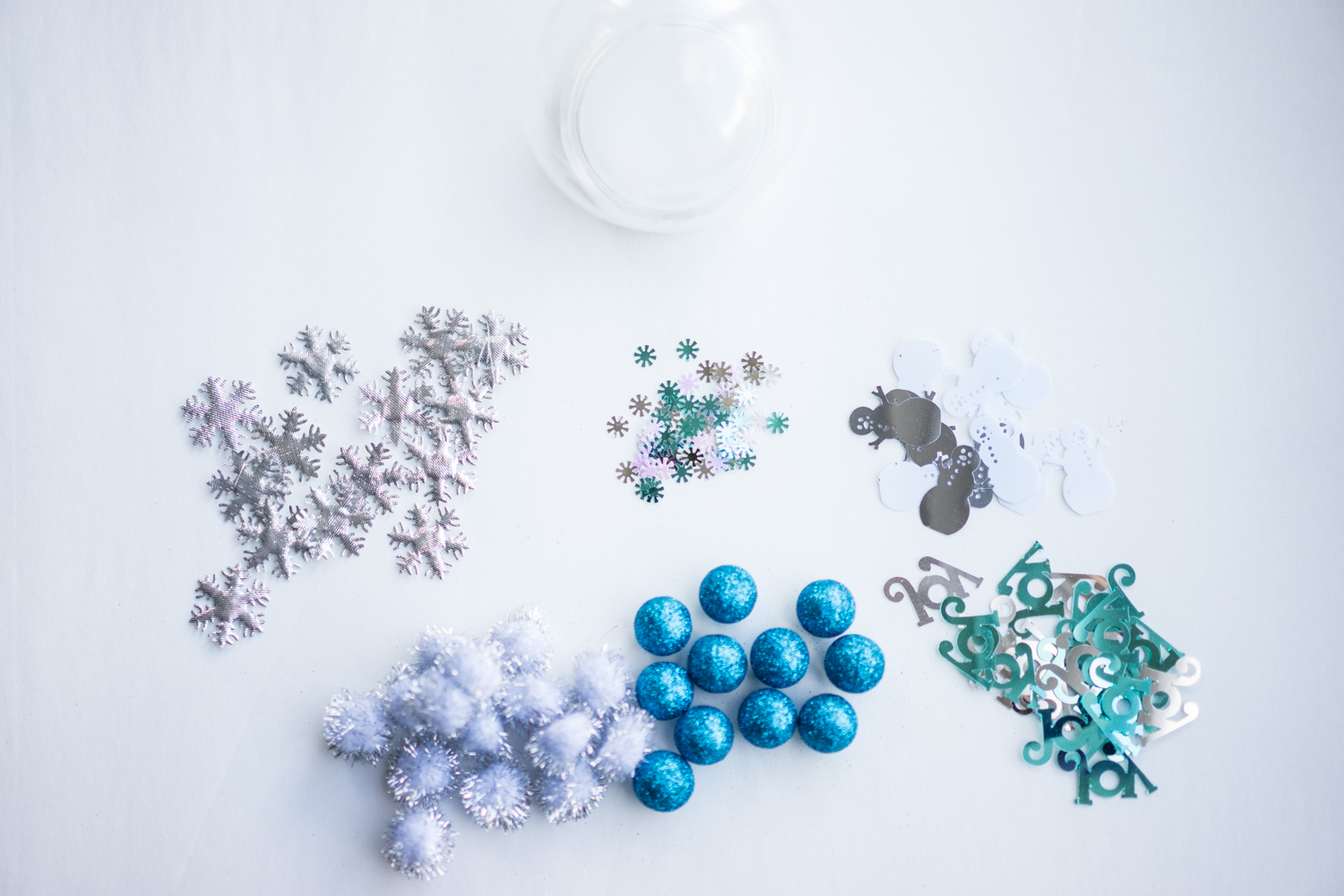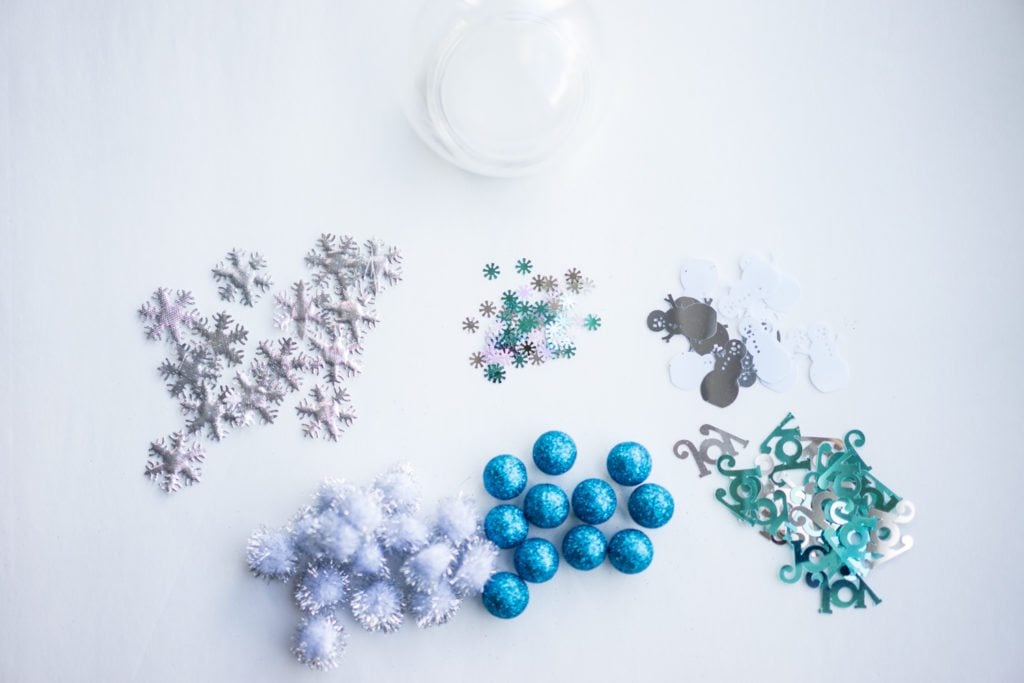 Directions
Fill the snow globe 3/4 of the way up with water.
Add in a bit of glycerin if using (optional)
Drop in whatever supplies you have gathered.
Put in LOTS of tiny glitter – that will give it the 'snow globe' effect
Hot glue around the cap of the snow globe to ensure your little ones can't open the snow globe when playing with it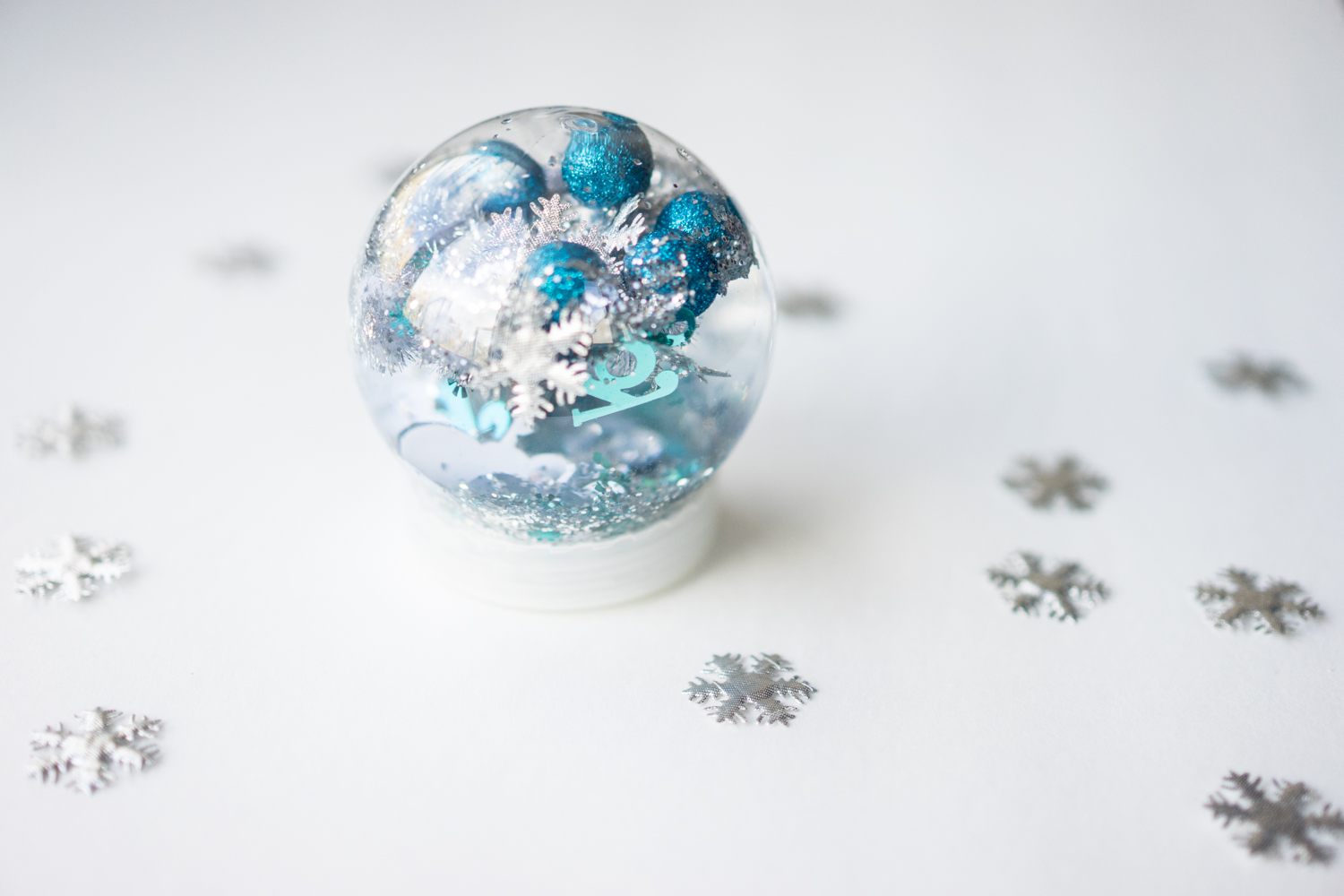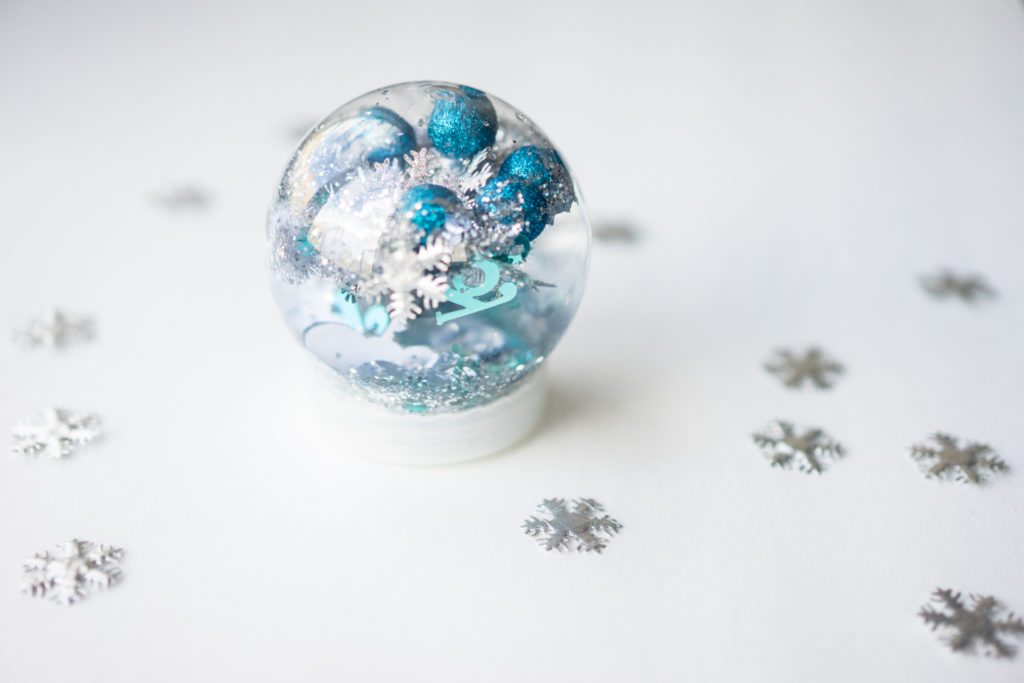 That's it! You can make lots of different colored versions of these homemade glitter sensory bottles. I personally really liked the blue and silver DIY Snow Globe but red & silver, red & green or pink and silver would be really fun Christmas colors too!
What else can you do with your DIY Snow Globe? 
This DIY Snow Globe also doubles as a relaxing calming bottle for your kids. That's really what the sensory bottles purpose for – to give your little one something to look at as the glitter falls inside the snow globe. You can use this as a good distraction tool during tantrums or just as a fun activity during the day. One fun activity I like to do with my toddler is ask him to find something inside the sensory bottle. Can you find the snowman? Can you find 3 snowflakes? Make it a game! Also just having them shake it up and make all the ingredients float is just as fun too! And of course having them MAKE the sensory bottle themselves is also a great activity.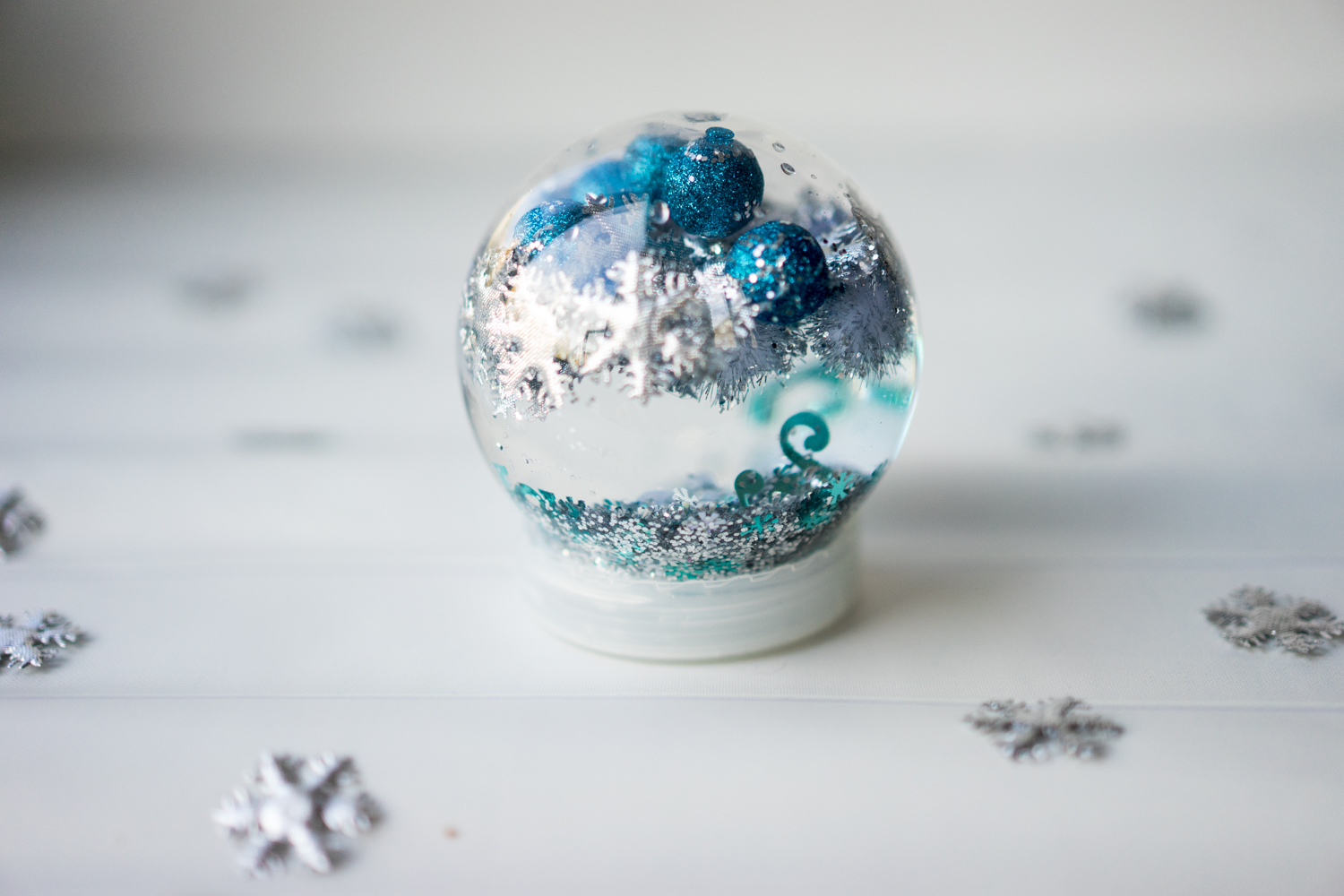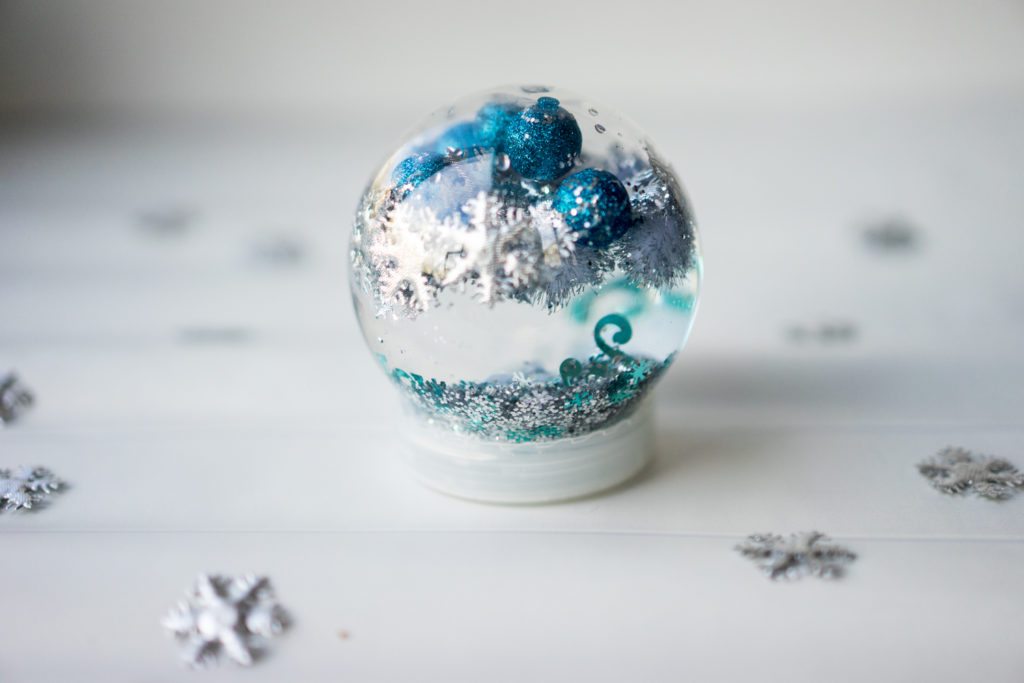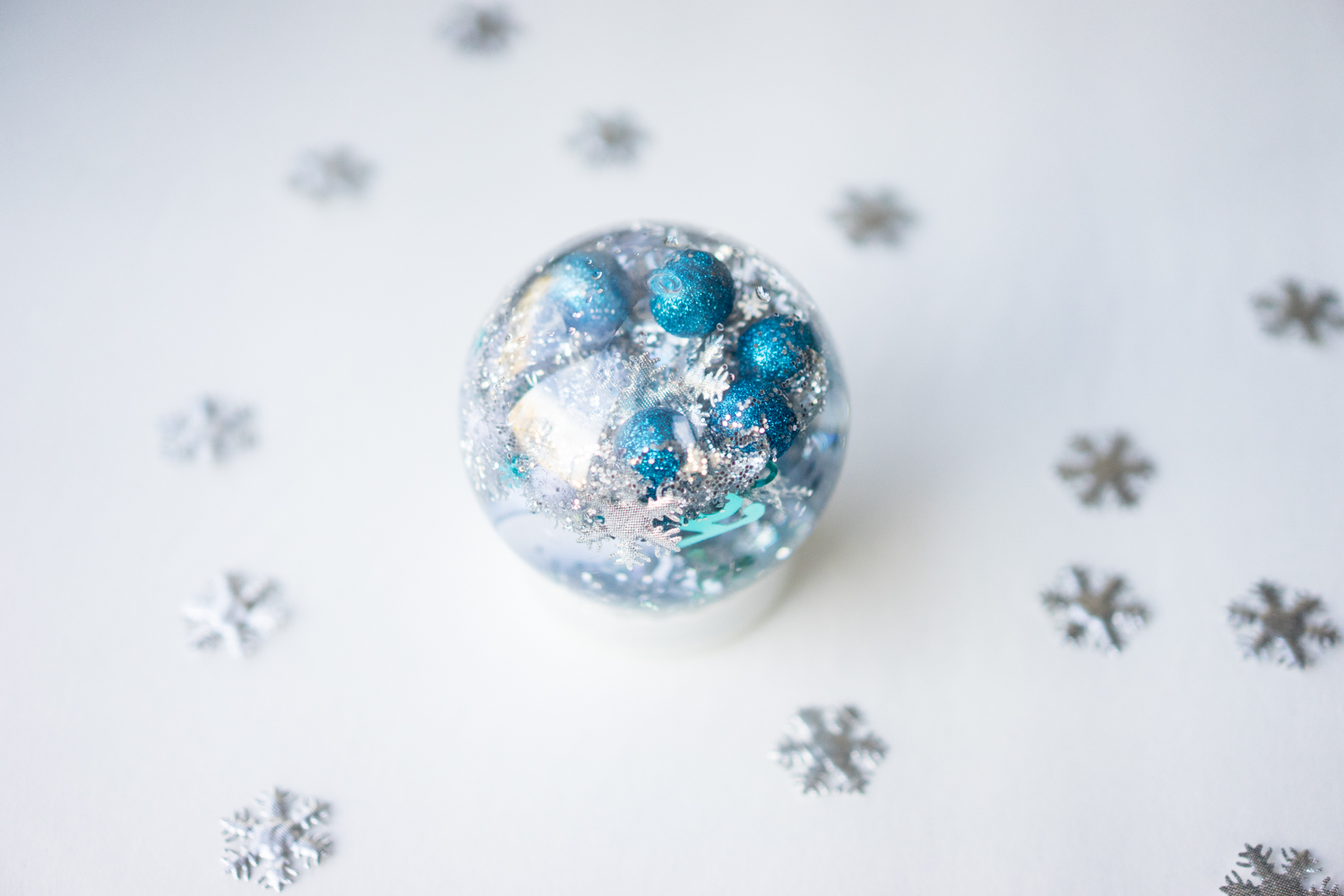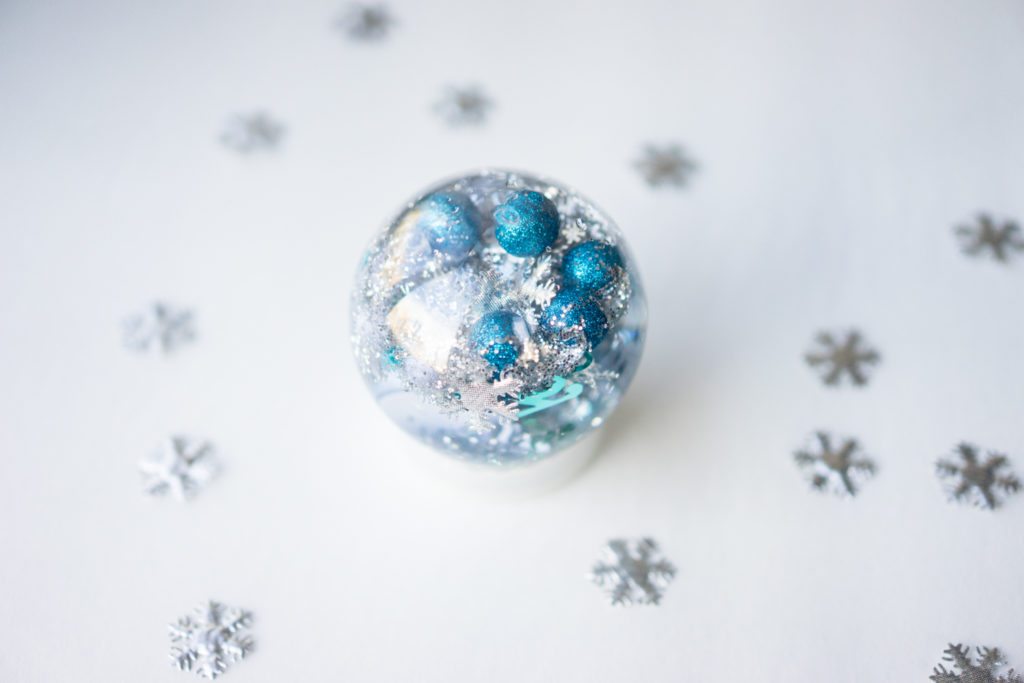 Have you made a DIY snow globe before? I would love to see it!
Looking for more fun Christmas Crafts? 
Make these easy and memorable Salt Dough Handprint Ornaments!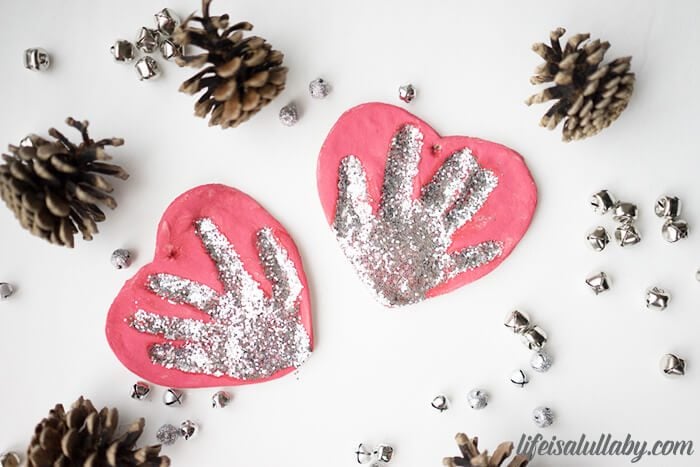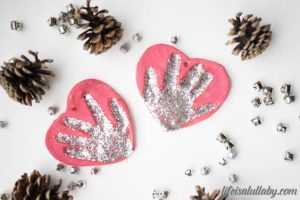 Or these cute and easy Popsicle Stick Snowflake Ornaments!