Today we are sharing the last Christmas craft for this season as we're getting pretty close to Christmas time (only 12 days to go but who's counting!). This Marshmallow Snowman Ornament is so much fun! The only problem we've had once they were made is my toddler kept trying to reach it off the tree to get the marshmallows inside, ha! I had to give him a few extra on the side as a little treat.

How to make a Marshmallow Snowman Ornament
Here are the supplies you'll need to make these cute marshmallow snowman ornaments: 
Mini marshmallows
Small black buttons
Pipe Cleaner
Tinsel Ribbon
Orange Construction Paper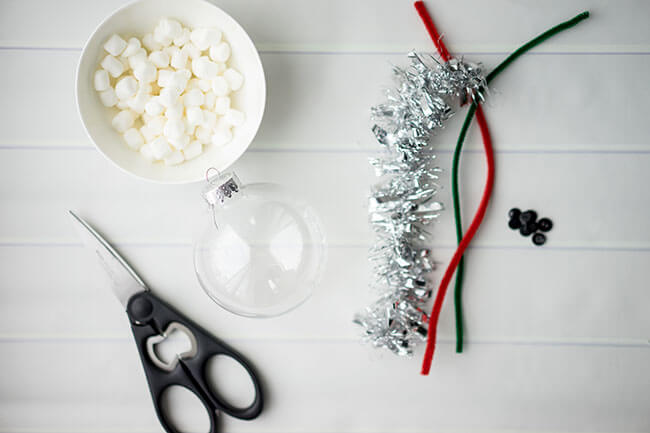 Directions to Make the DIY Marshmallow Snowman Ornaments
Here's what we did to make these adorable snowman marshmallow ornaments:First make the snowman face.

OUR LATEST VIDEOS
1. I hot glued gunned the eyes and mouth first on the clear ornament (make sure your little one doesn't touch the hot glue during this time!).
2. Cut out a nose from the construction paper and glue this on. I used hot glue gun for this too so best if you do this part yourself also.
3. Now you can get your kids to fill the ornament with marshmallows! This is the fun part! You really have to stuff them in to fill the whole ornament so you may need to finish this part off yourself.
4. Finally you need to make the ear muffs! First I hot glue gunned the pipe cleaner to both sides of the ornament.
5. Then take the tinsel ribbon and make it into a ball. Add this to both sides of the pipe cleaner to form the "ear" parts of the ear muffs.
I love the way this snowman marshmallow ornament turned out. The best part is if you'd like to make more than one, you can do different colors for the ear muffs. You could also put different decorations on the ear part of the muffs like a big pom pom.
What kinds of Christmas crafts have you done this year?
Looking for more fun Christmas Crafts? 
Create a memorable ornament with these Salt Dough Handprint Ornaments!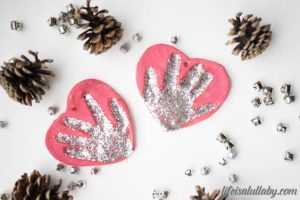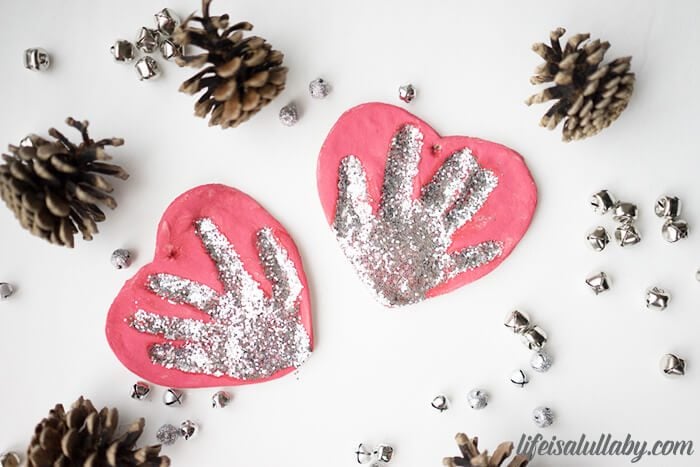 Get the details on how to make these sensory bottle Snow Globes!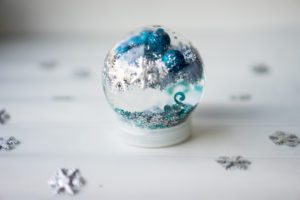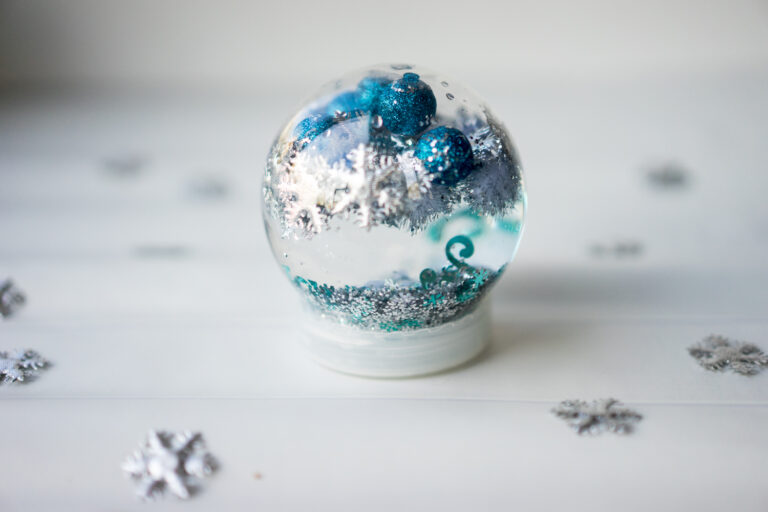 Let's get social! Follow The Best Ideas for Kids on Facebook, Pinterest or Instagram
This post may contain affiliate links, read our Disclosure Policy for more information.
All activities should be supervised by an adult. Please read our Site Terms for more information.