This adorable bat handprint craft is super cute to make for Halloween! You can even make a whole bunch and hang them on a wall or door for Halloween!
RELATED: Halloween Handprints
Bat Handprint Craft for Halloween
This simple handprint craft is the cutest Halloween craft! And you only need a few supplies to make it.
Have a whole classroom make one and put them up on a bulletin board display for Halloween. You can even do all different colors of bats!
Make the handprints stand out by pressing the paper forward and you can use sticky tack or tape to adhere the bat to the wall with the circle center of the bat.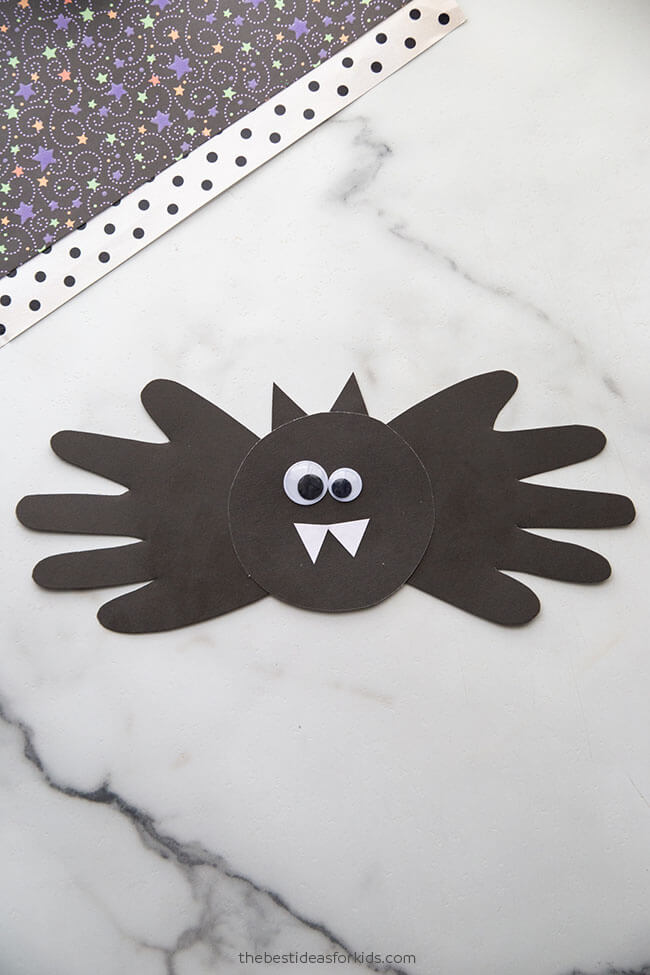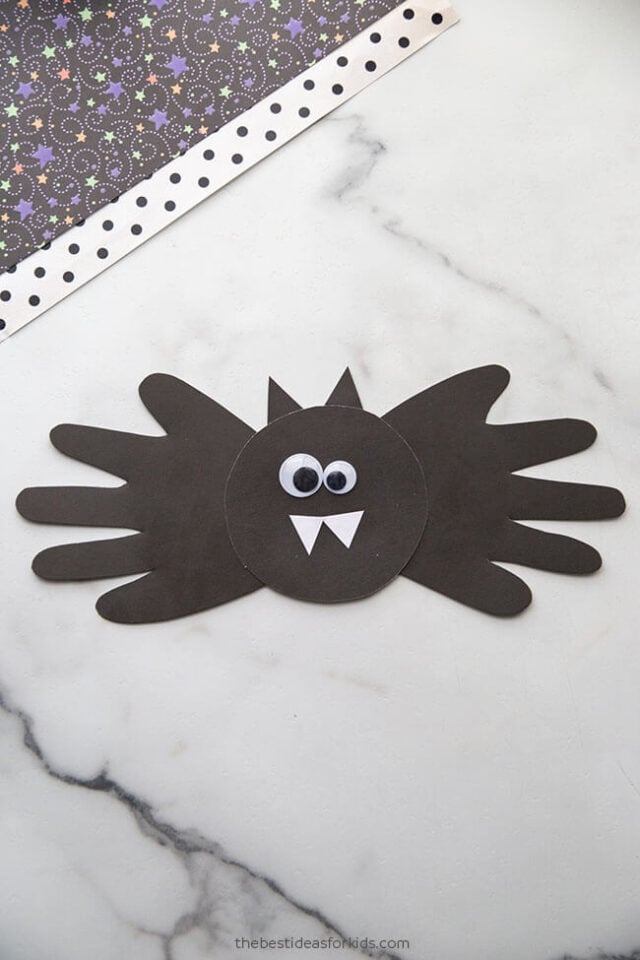 Supplies Needed to Make a Handprint Bat Craft
– Black and white cardstock (you can also use purple or orange for other Halloween colors)
– Googly eyes
– Glue stick
Watch the Video Tutorial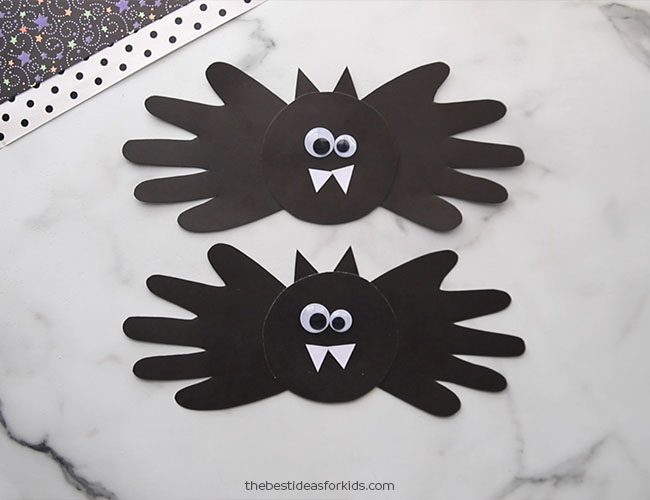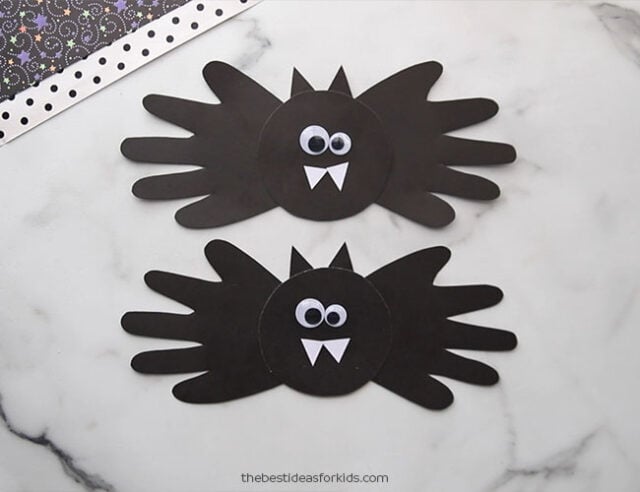 How to Make a Bat Handprint
1. Start by tracing each hand to make 2 handprints.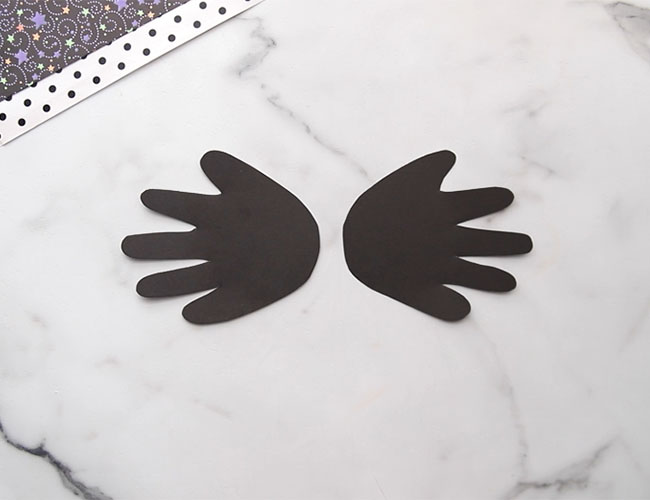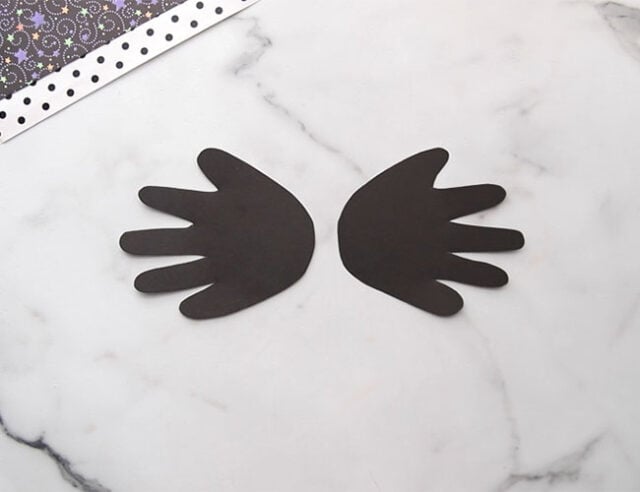 2. Cut out a circle from black cardstock.
You can trace around a small bowl or container.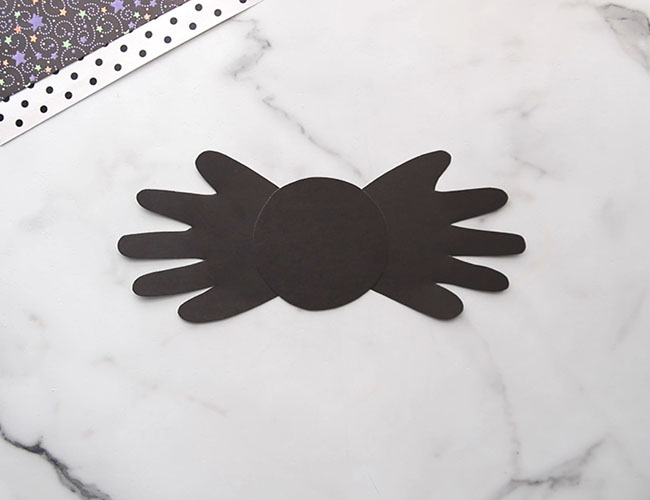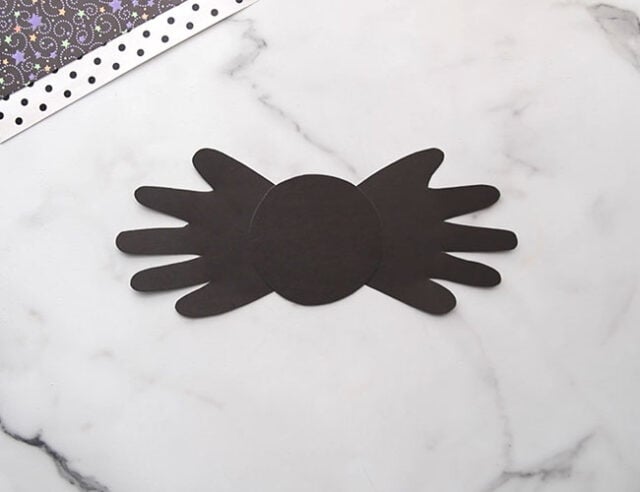 3. Cut out 2 small triangles for the ears.
Glue to the back of the circle.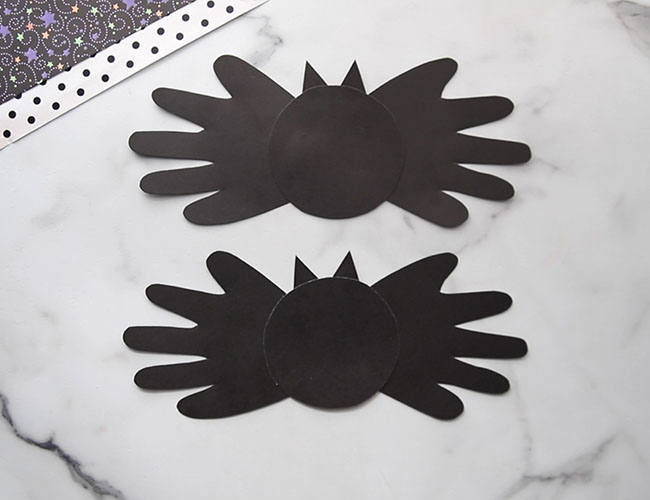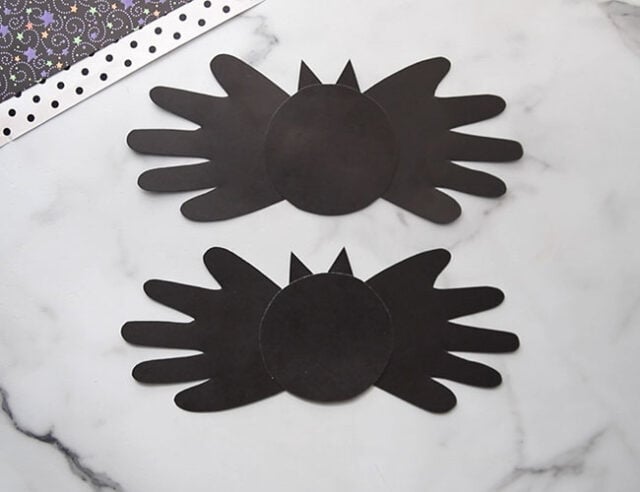 4. Glue on 2 googly eyes.
We used one larger and smaller googly eye.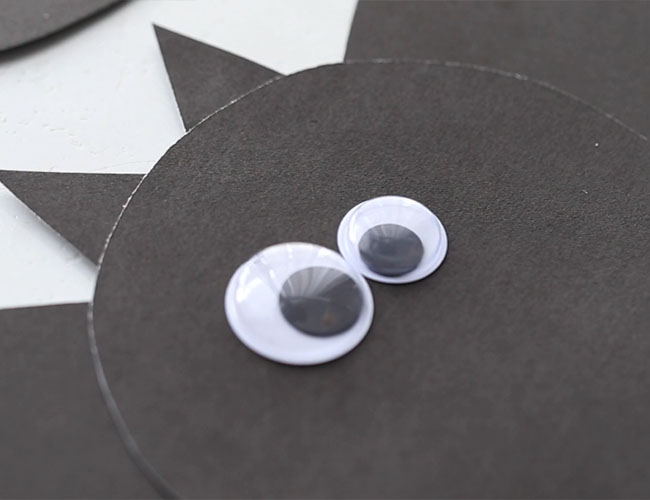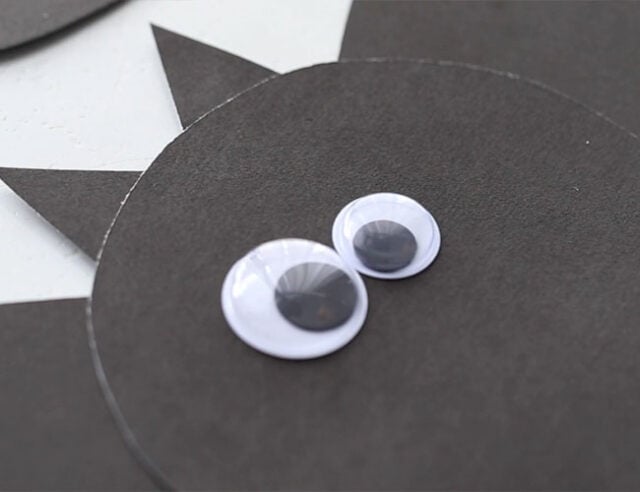 5. Cut out 2 triangles from white cardstock to make the teeth.
Glue the teeth under the googly eyes.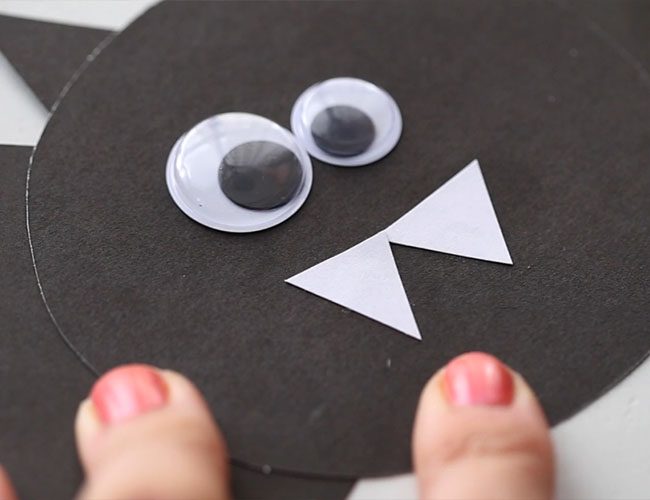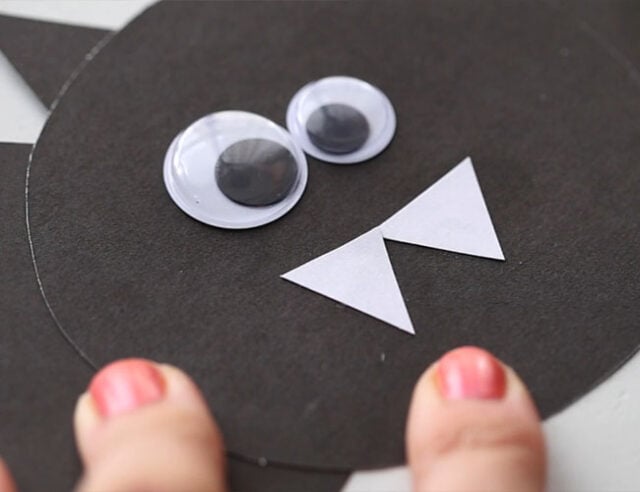 This handprint craft is so easy to make and would look adorable up on a wall or door for Halloween!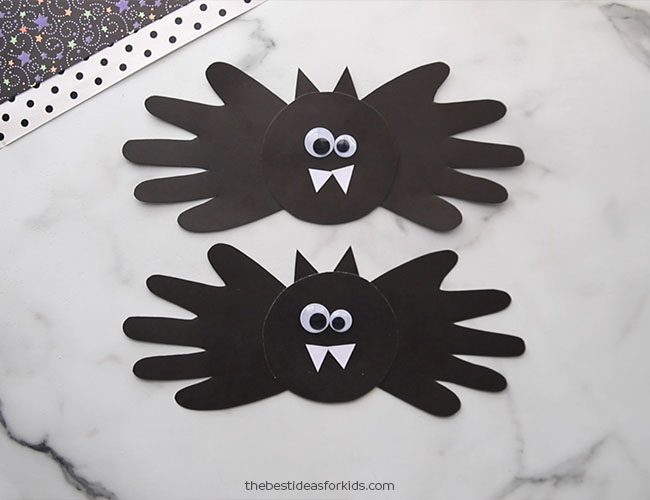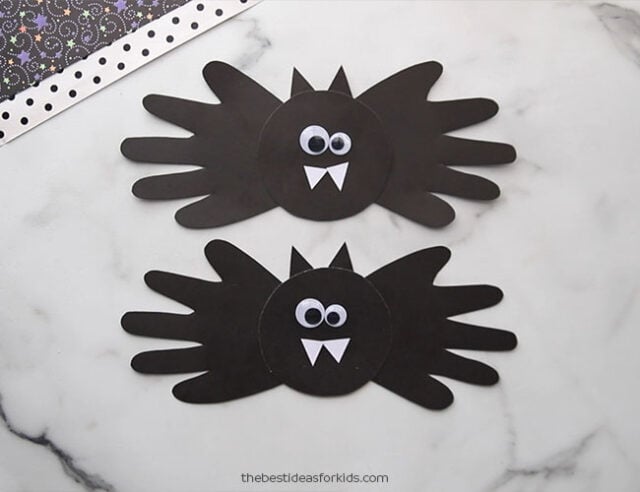 See more of our Halloween handprint crafts below or see 50+ Halloween Crafts for Kids.
If you love bats for Halloween, also try making these toilet paper roll bats.