If you're looking for an easy Halloween craft for kids then you'll love these toilet paper roll bats. This craft is really easy to make and you probably already have the supplies on hand! And if you love making these bats, see our other Halloween toilet paper roll crafts too!
RELATED:  Halloween Crafts for Kids
Halloween Toilet Paper Roll Bats
Save those paper rolls since you can create so many different fun Halloween crafts with them! Don't let the ideas stop here – you can also make a ghost, cat, witch, mummy, pumpkin and more! See more halloween toilet paper roll ideas.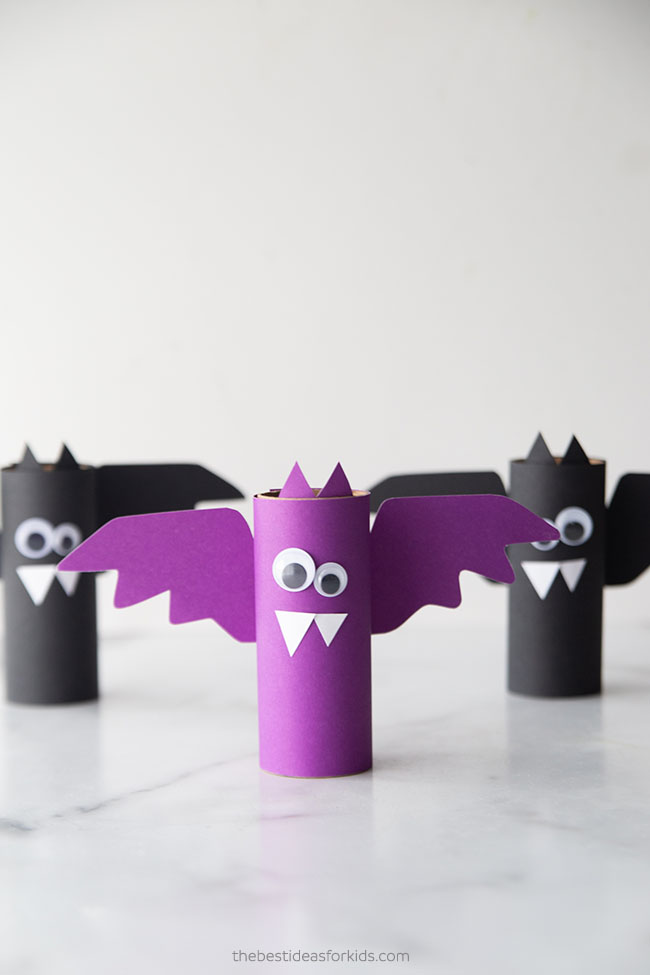 With just a few supplies, you can transform your toilet paper rolls into these adorable bats. Hang them up around the house for Halloween decoration. Or add a string and kids can pretend to make them fly.
Our book – Fun and Easy Crafting with Recycled Materials is bursting with toilet paper roll crafts like this one. We have a whole section of paper roll crafts. But not only that, there are other recycled crafts for kids too – newspaper, egg cartons, cardboard, popsicle sticks, jars and more!
Supplies Needed for These Halloween Toilet Paper Roll Crafts
3 Paper Rolls
Paper – white and purple or black cardstock
Bat wing template – you can get the template on the bottom of the post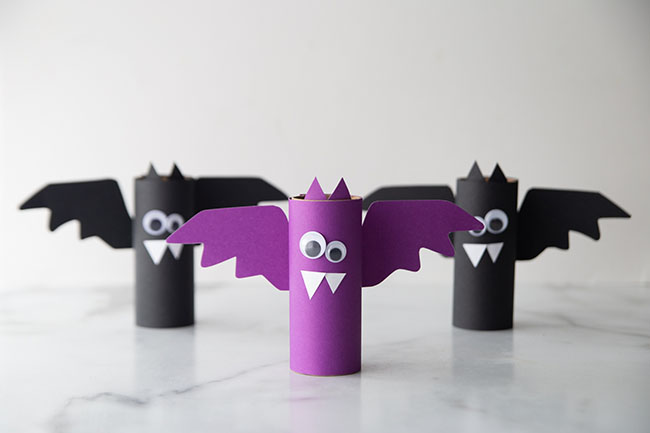 Watch the Video Tutorial Here
How to Make a Halloween Paper Roll Bat
1. Start by measuring and cutting out a piece of paper that will fit your toilet paper roll.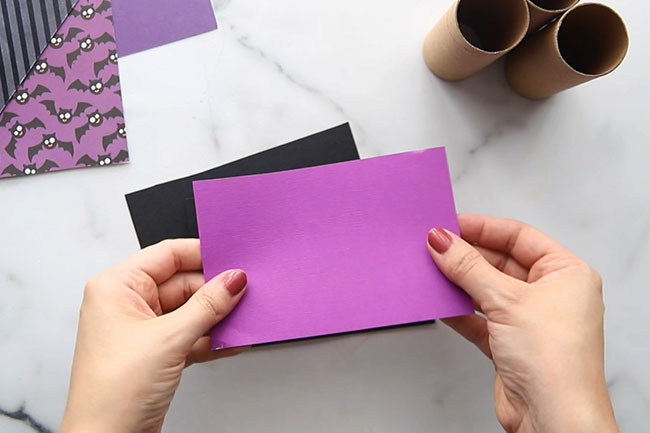 2. Glue or tape the paper around your paper roll.
You can also paint the paper roll the color of your choice.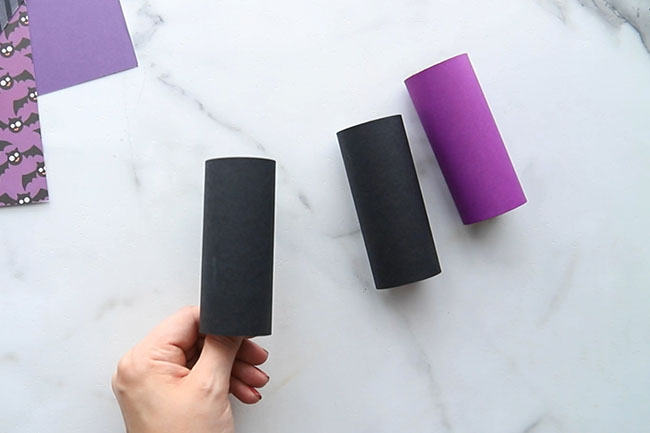 3. Cut out the bat wings.
You can use our free template to trace around cardstock and then cut it out. Glue or tape to the back of the paper roll.
Get the free printable bat wing template at the bottom of the post.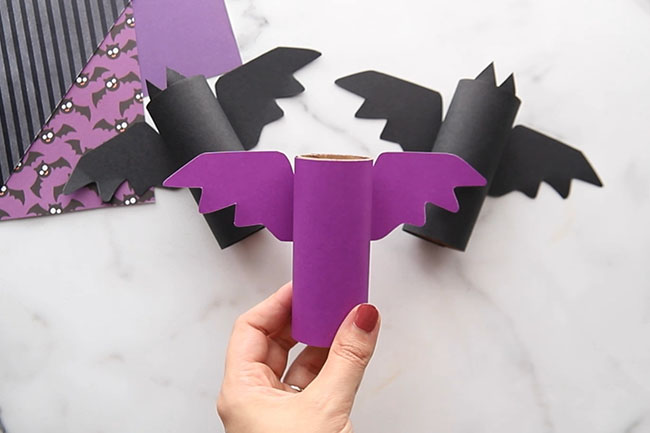 4. Cut out 2 small triangles for the bat ears and glue to the top front of the paper roll.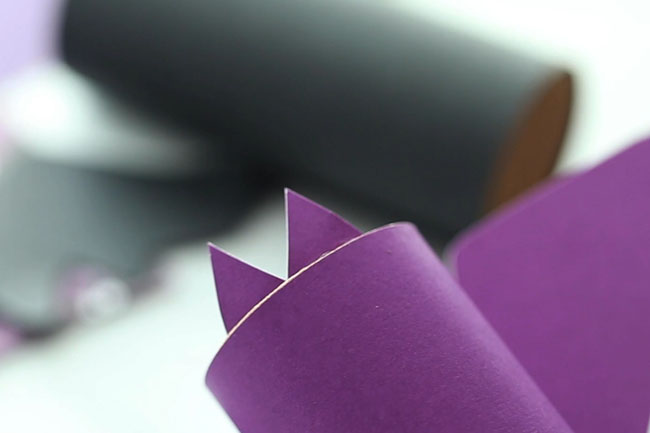 5. Glue on 2 googly eyes for the eyes.
We used two slightly different sizes to make the bat look a little different. But you can use any size you'd like!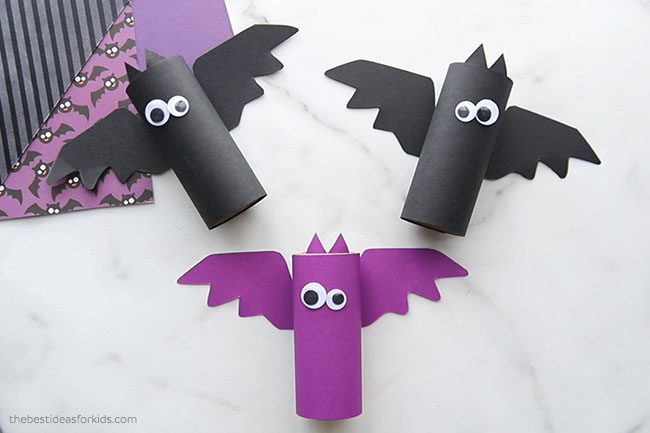 6. Cut out 2 white fangs from white paper or cardstock.
We made the fangs slightly different sizes just like the eyes but you can make them as big or as little as you'd like!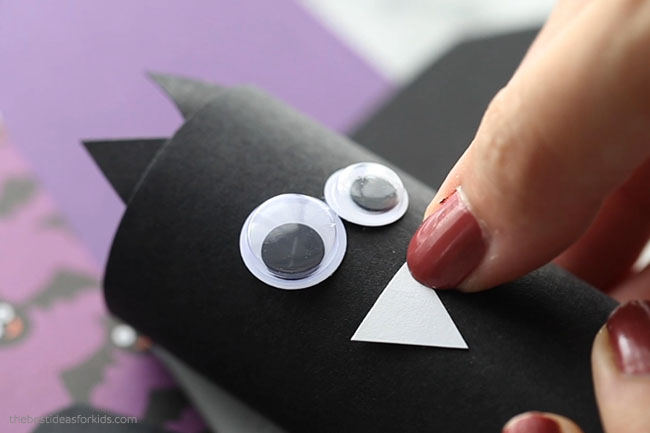 7. Your toilet paper roll bats are now finished!
Add some string to them and kids can pretend to make them fly, or you can hang them up!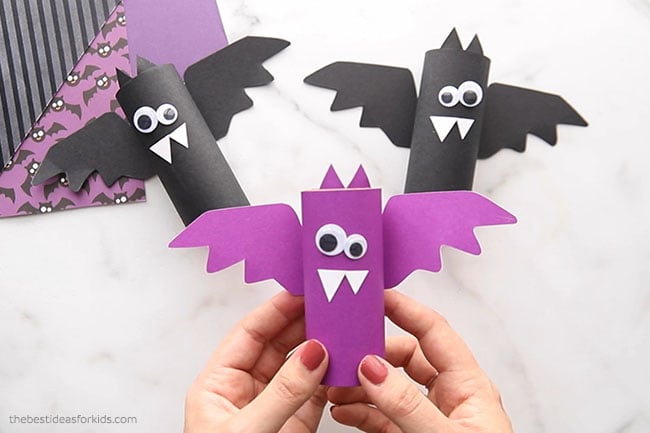 Free Printable Bat Wing Template
Get the free printable bat wing template HERE.
More Halloween Crafts for Kids
See how to make 4 more Halloween toilet paper roll crafts!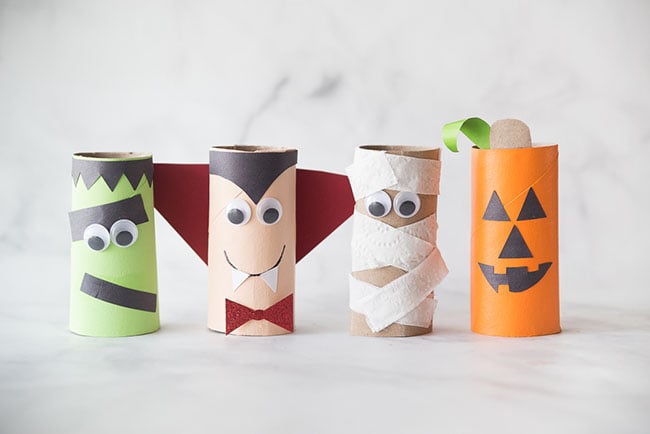 See these 3 easy Halloween Spider Crafts for kids! You'll definitely want to try one – or all three!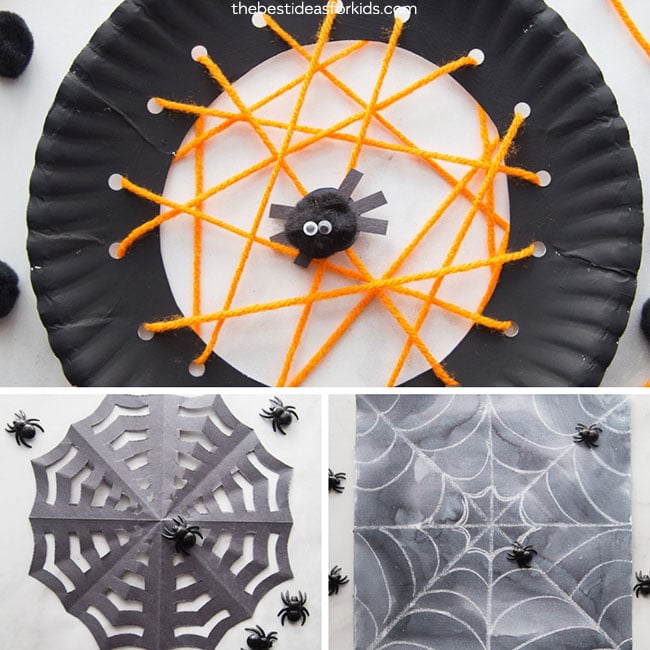 For more Halloween ideas, see 50+ Halloween Crafts For Kids!