Make this adorable BOO ghost handprint craft this Halloween! This would make a cute Halloween gift or keepsake. You can even do this with baby handprints to give to those you love this Halloween season.
RELATED: Halloween Handprint Crafts
Ghost Handprint Craft
This BOO handprint craft is an adorable Halloween keepsake!
See more of our fun Halloween handprint art.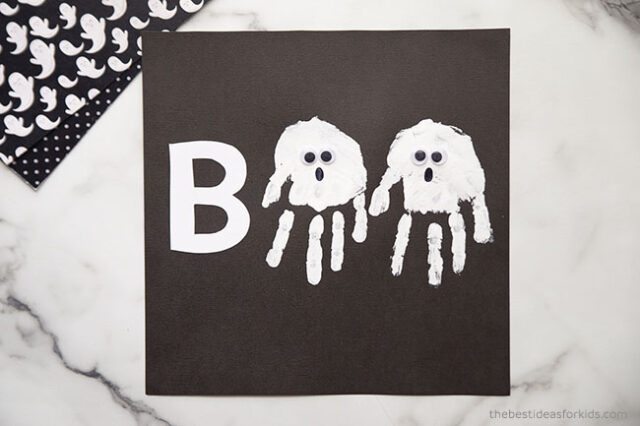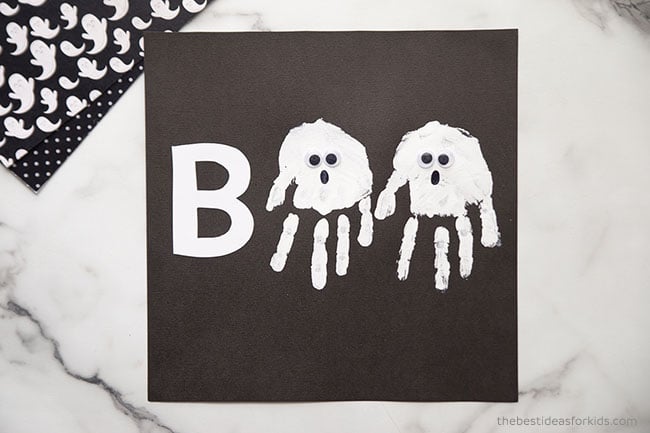 Supplies to Make a Ghost Handprint
– Black cardstock – we used a 12×12 size so that it was larger to fit both handprints. You can also use regular paper and do it on the landscape orientation.
– White acrylic non-toxic paint
– Black marker
– B template – you can get the letter B template at the bottom of the post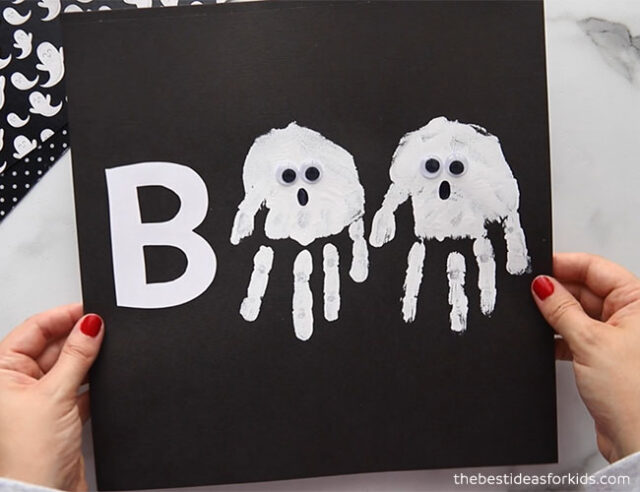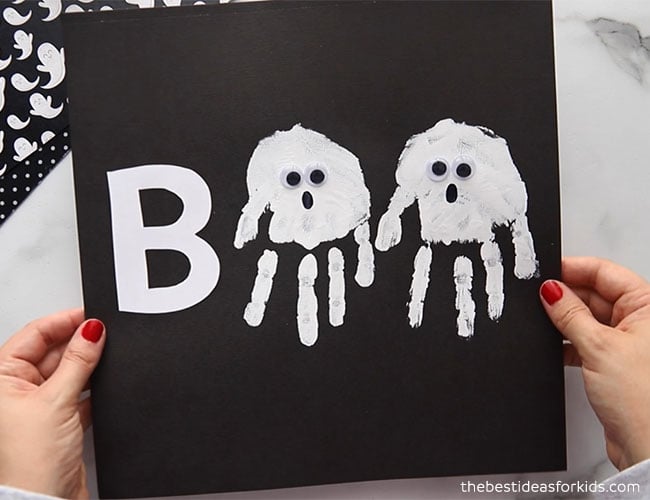 Watch the Video Tutorial Here!
How to Make a Boo Ghost Handprint
1. Start by painting the hand with white paint.
Press firmly on the paper on the far left side of the paper. Repeat one more time beside the handprint to make 2 handprints.
Don't worry if when you press the handprint down it doesn't transfer all of the paint on. You can touch up some spots with a paintbrush.
Try to add as much paint onto the hand and fingers before pressing down. Make sure the hand is flat and when you press down on the paper with all of the fingers touching the paper.
Wash hands immediately for easy clean-up.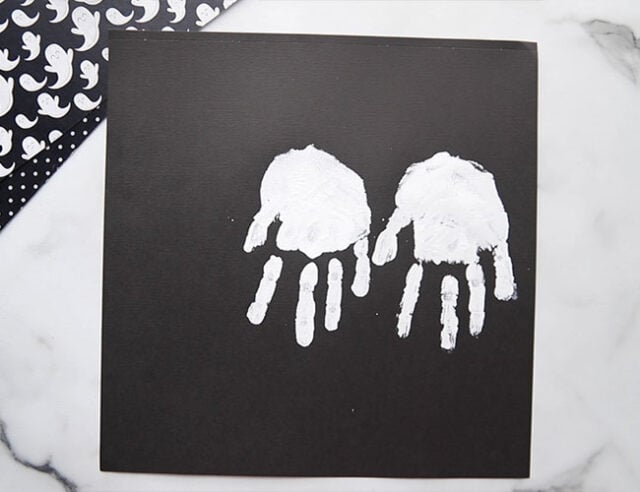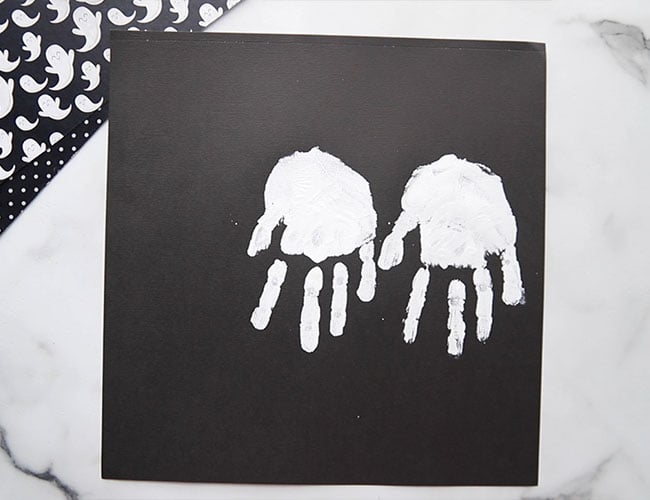 2. Cut out a letter B from white paper or cardstock.
You can draw your own letter B, or print off a template to trace. If you want to print your own, just make a letter B to print, cut it out and then use that to trace around the white paper.
You can also use our letter B template. Get the template at the bottom of the post.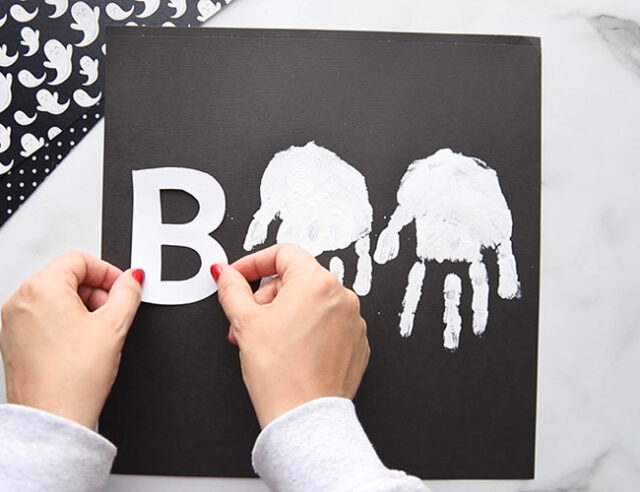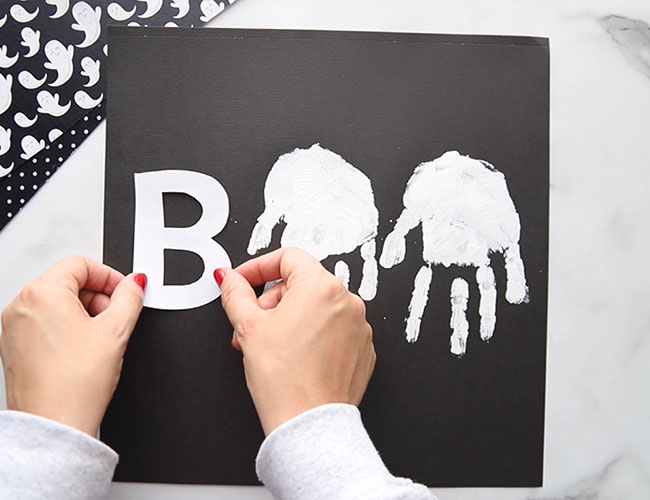 3. Add googly eyes to the white handprints.
You can also draw on the eyes with a marker.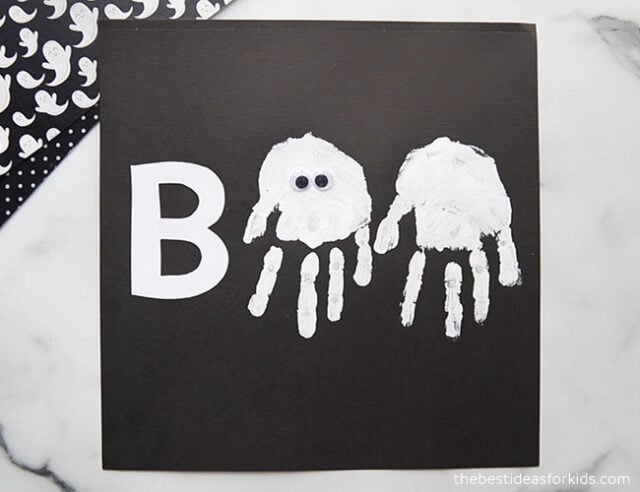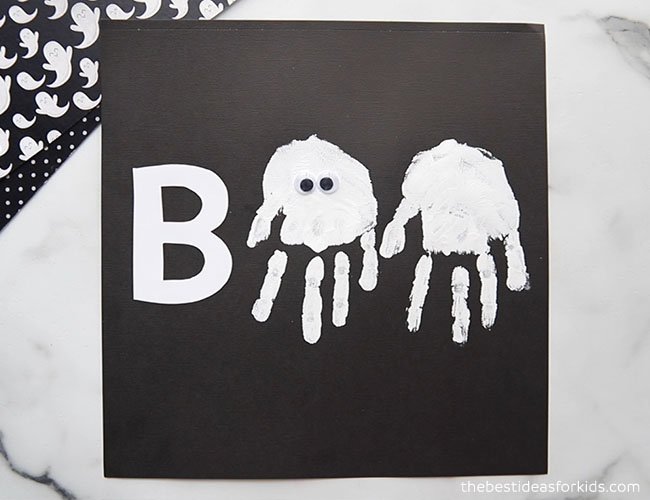 4. Draw on the ghost mouth with a black marker.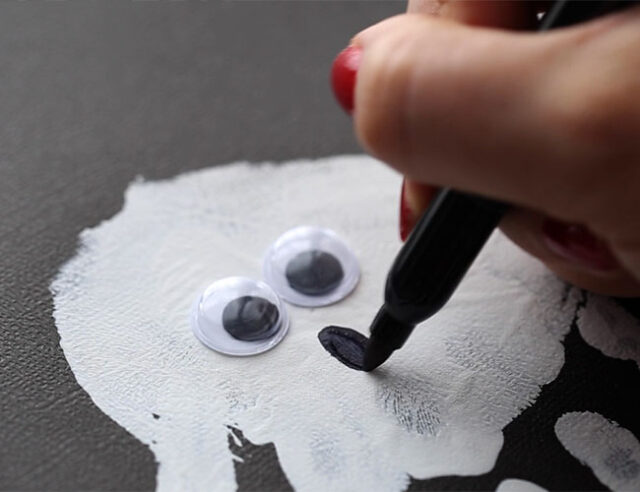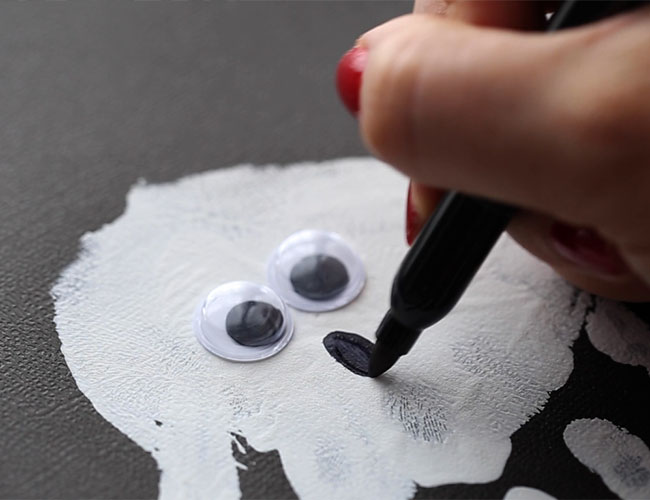 We love how easy this Halloween handprint art is to make!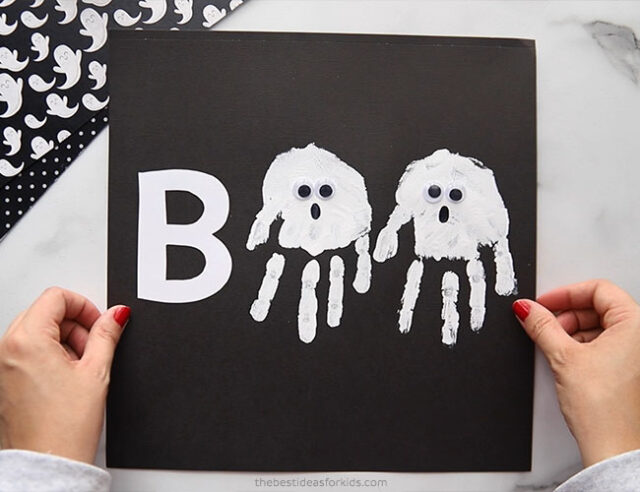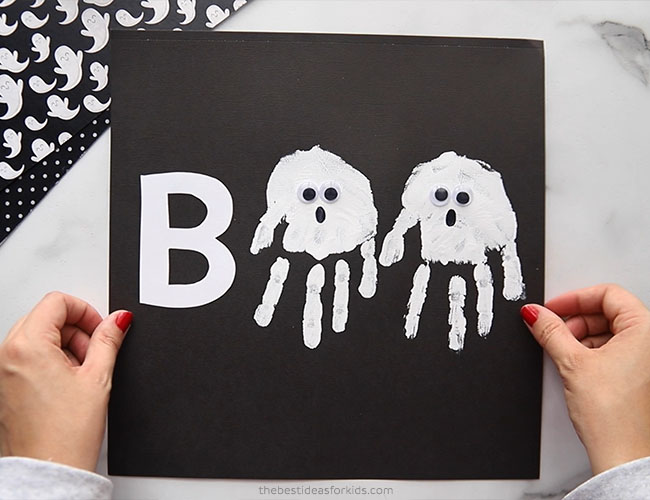 This would make the cutest gift to hang up in an office or on a fridge this Halloween season!