Make this easy and fun watermelon handprint card for someone you love this summer! Add the cute saying, "You're One in a Melon" inside the card too.
RELATED: Watermelon Craft
Watermelon Handprint Craft
This easy to make watermelon handprint craft only requires colored paper! You can also make this card by using paint. Paint the handprint and then stamp on white cardstock.
Follow the instructions below to turn it into a card and add a cute saying inside!
Here are some cute watermelon-themed sayings or card message ideas:
You're one in a melon!
Thanks a melon!
Thank you for being sweet!
Hello summer!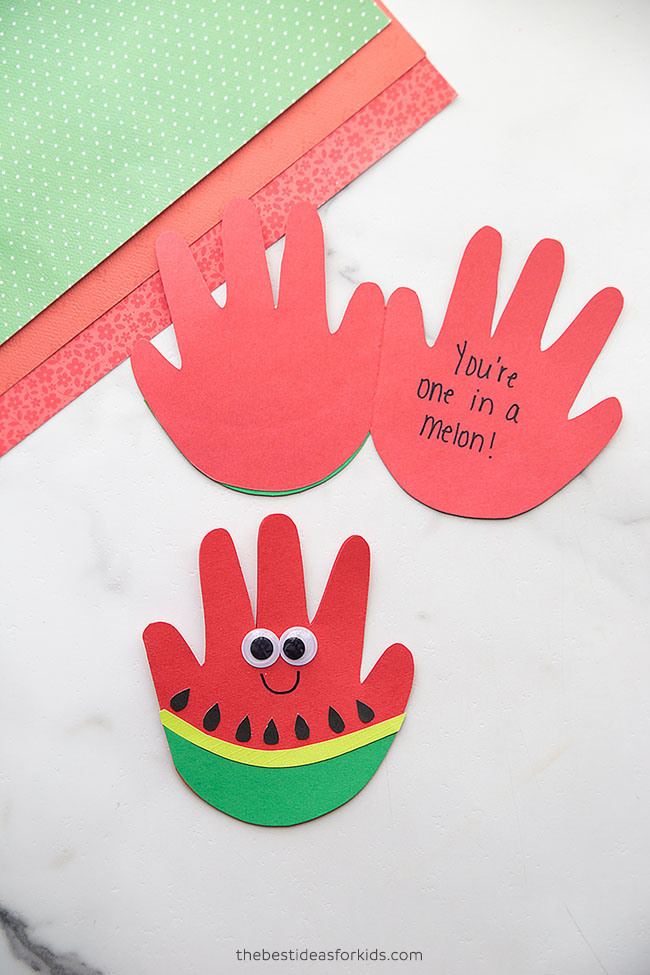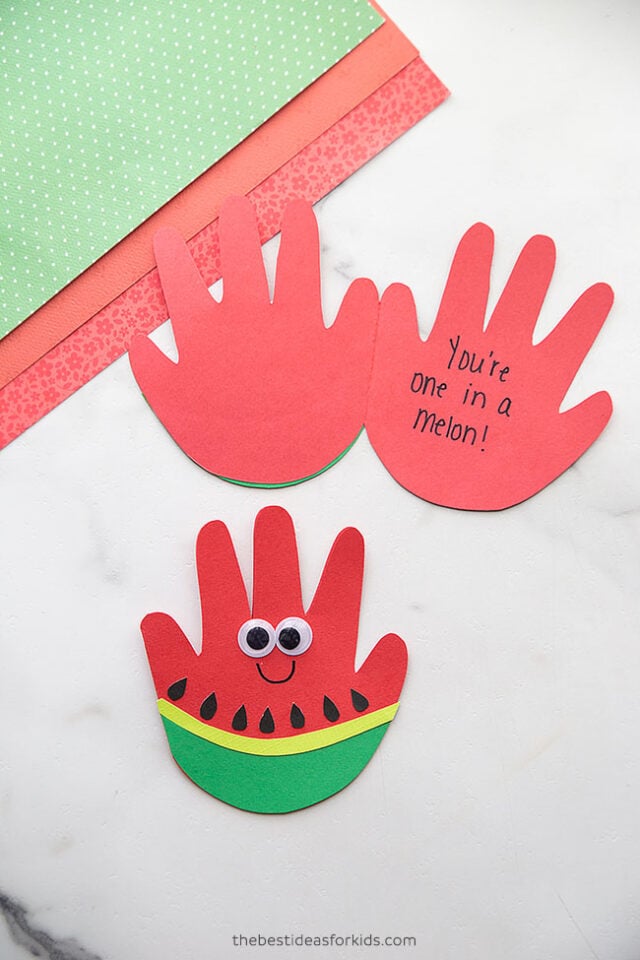 Supplies Needed to Make a Handprint Watermelon
– Colored cardstock – we used black, green, a lighter green and red.
– Black Marker
– Googly Eyes
– Glue – Regular glue or a glue stick. However, since this is mostly all paper – I like to use a glue stick for this project since it's less messy.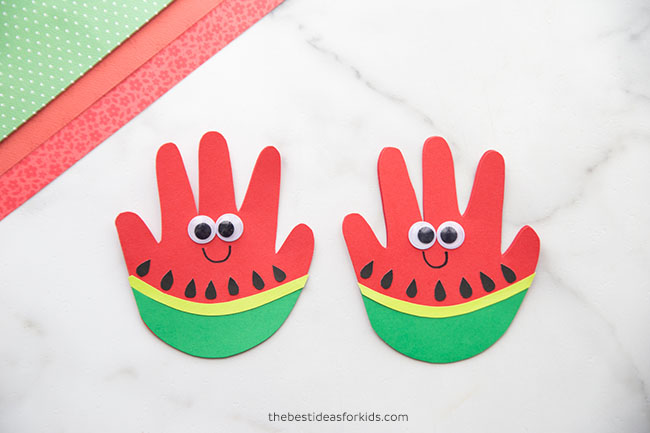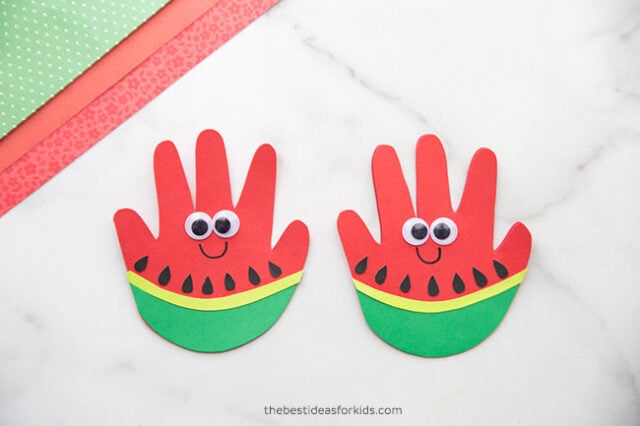 Watch the Video Tutorial Here!
How to Make a Watermelon Handprint Card
1. Start by folding over a piece of red cardstock.
Trace the handprint so that the pinky is along the folded part. Cut it out.
It should now open up like a card: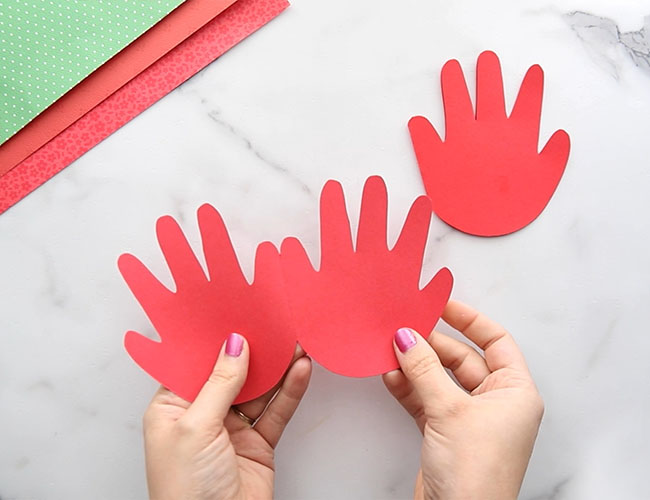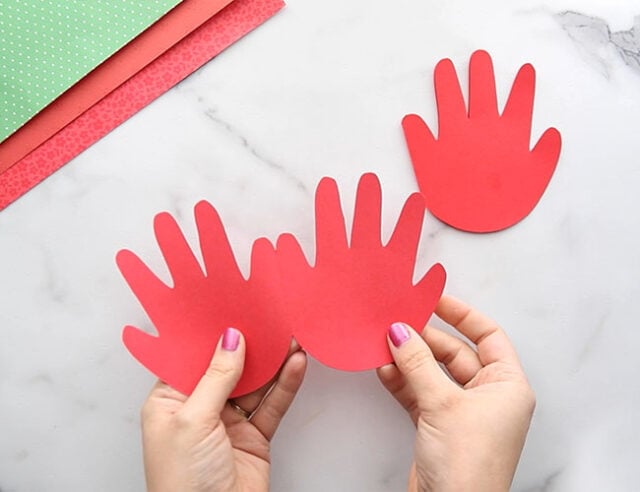 2. Make the green part of the watermelon.
Use a pencil to trace the bottom of the handprint on green cardstock to make the shape of the bottom of the handprint. Then cut this piece out with a slight curve in it.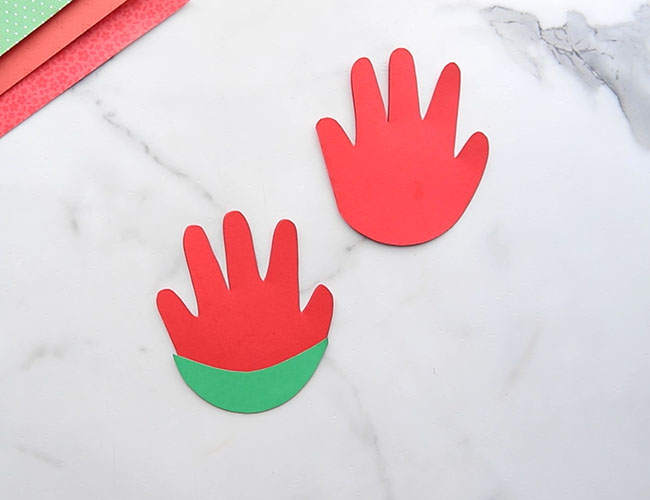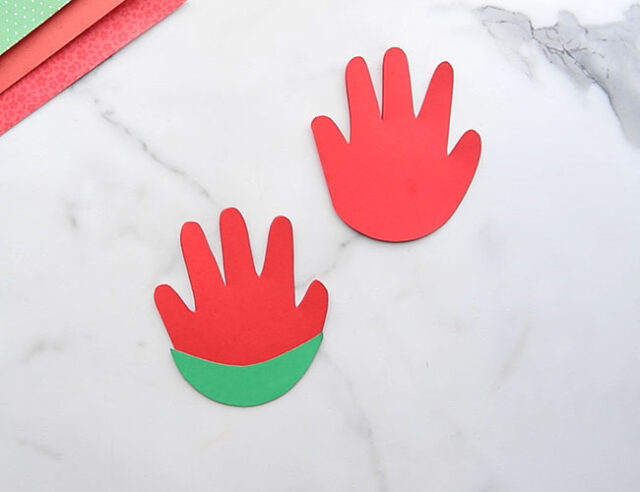 3. Use the green shape you cut out to make a lighter green shape. Then trim this piece down so it will only be the top part and can be glued on top of the darker green piece.
Glue both green papers onto the handprint.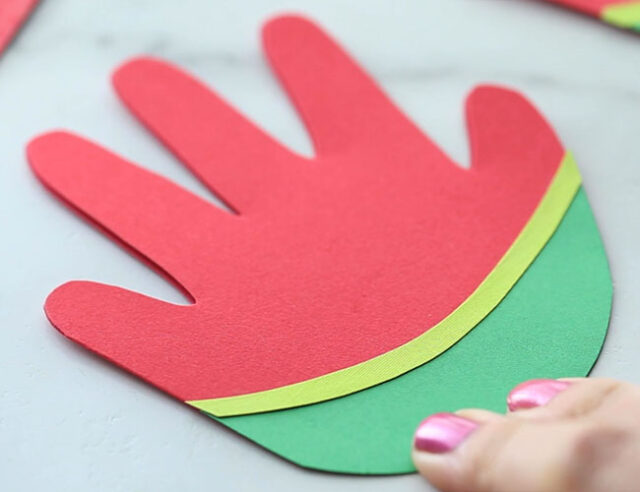 4. Cut out 7 small black seeds. Or you can draw these on with the black marker. Glue the watermelon seeds anywhere on the red part or along the green paper edge.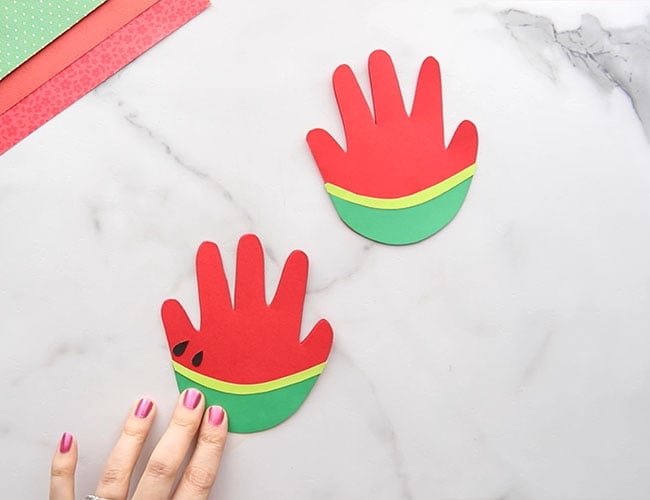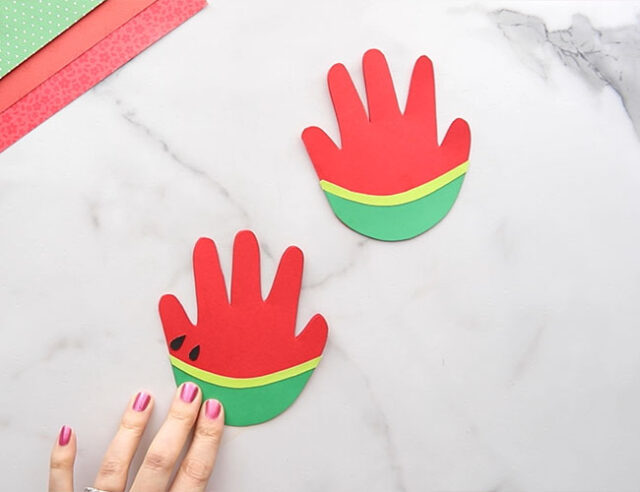 5. Glue on 2 googly eyes.
You can also cut out eyes from white paper and add a black dot inside.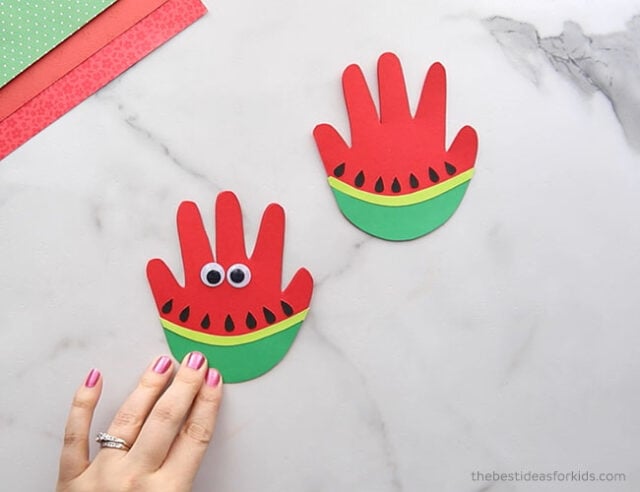 6. Draw a smile on the watermelon.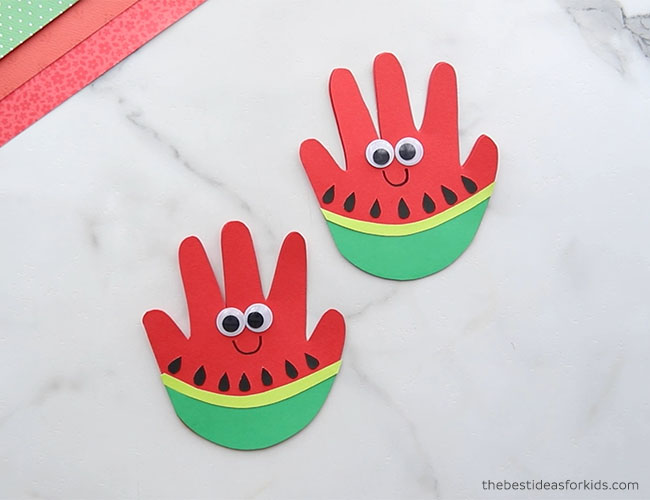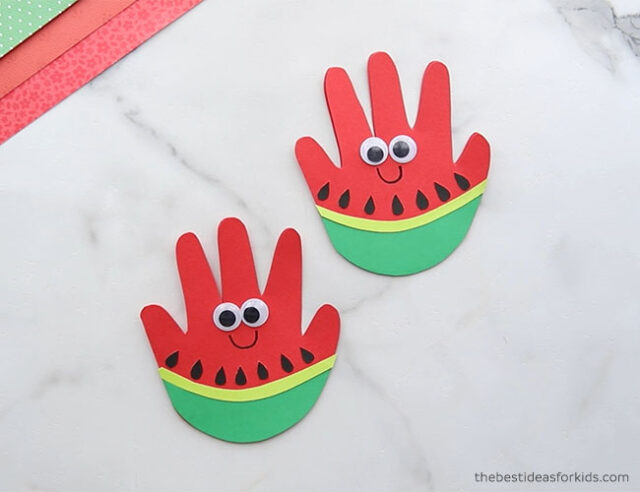 We love how easy and simple this card is to make! And bonus is that it's less messy with just paper! If you want to try making it with paint, paint the top of the hand red and the bottom green and then stamp onto paper. Then follow the same steps.
Want to make a larger watermelon card instead? See this easy watermelon craft that can also be a card!