If you are looking for a fun process art activity, try Rainbow Sponge Painting! Sponge painting is fun and easy for kids of all ages. Even toddlers can join in on this activity!
RELATED: Scrape Paint Rainbow
Painting a Rainbow with a Sponge
This art activity only requires a few materials that you might already have on hand. You only need paint, white cardstock and a sponge. You can choose to make one large rainbow or lots of smaller rainbows.
These sponge painted rainbows would be easy to turn into handmade cards or even to put in a frame to display around the house.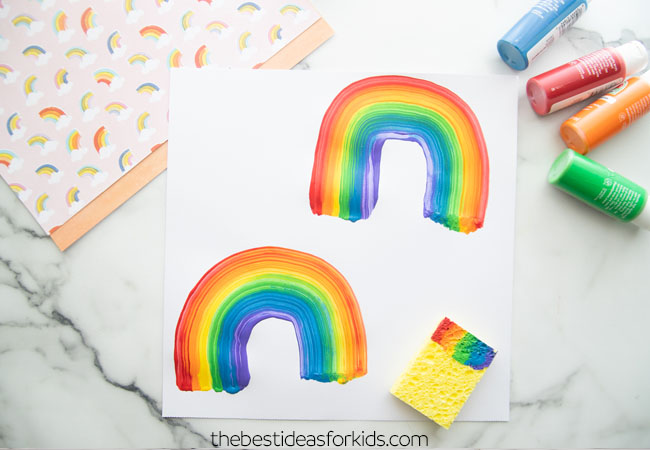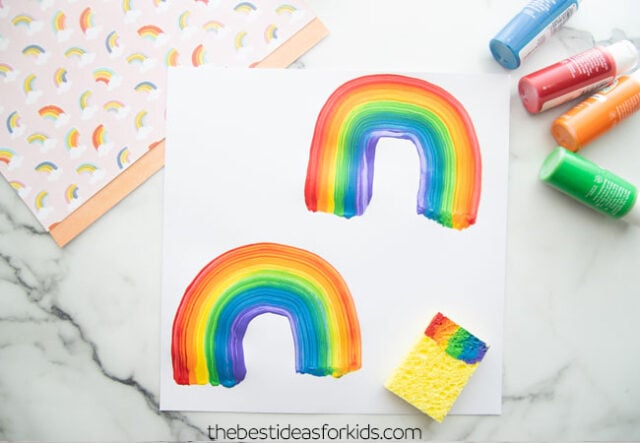 Supplies Needed
Acrylic paint, Tempera or Washable paint
White Cardstock (we used this 12×12 size for a larger sheet)
Sponge – any kind of sponge works but if you get a sponge without a hard scrubber on one side you can use both sides for painting.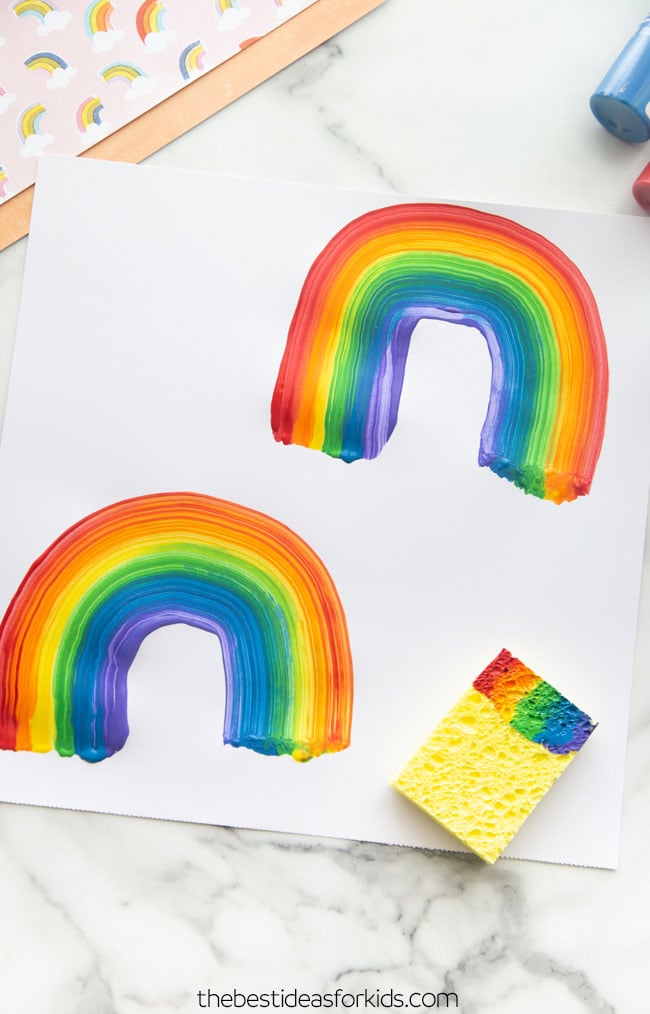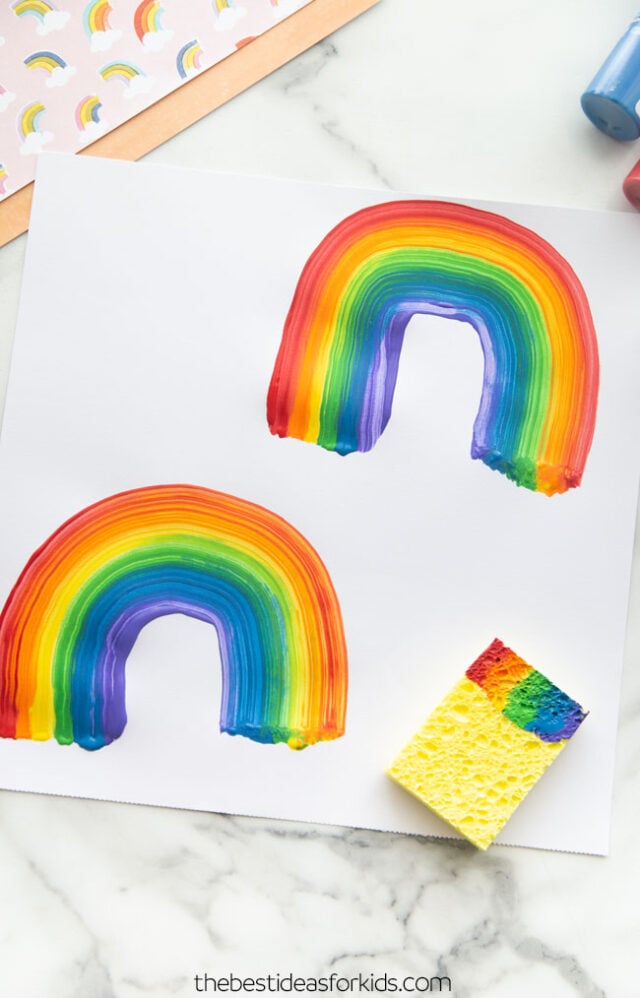 Watch the Video Tutorial!
How To Paint a Rainbow with a Sponge
1. Gather all of the paint colors you need to make a rainbow. We used acrylic paint.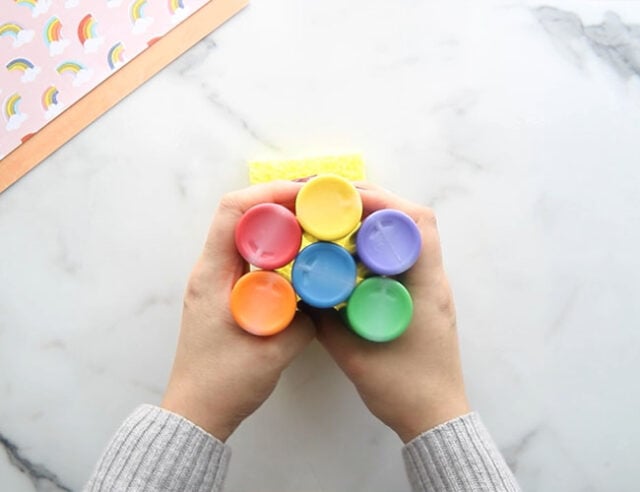 2. First, put dots of paint in rainbow order at the end of a sponge.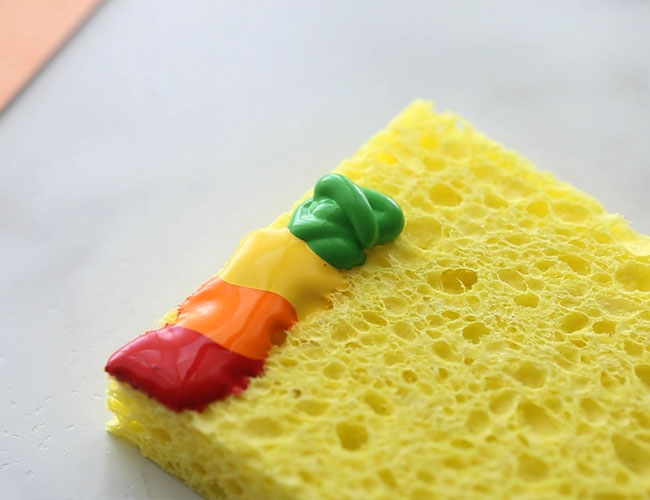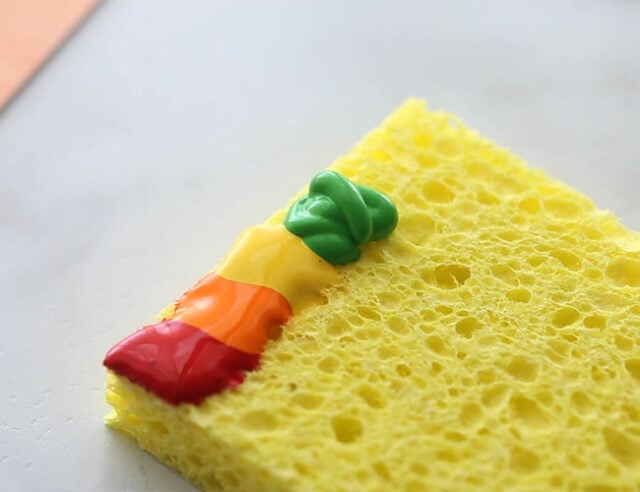 Continue until all of the paint colors are added.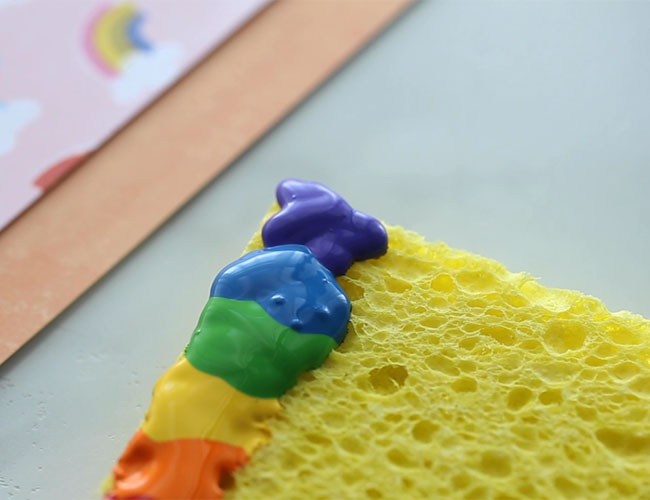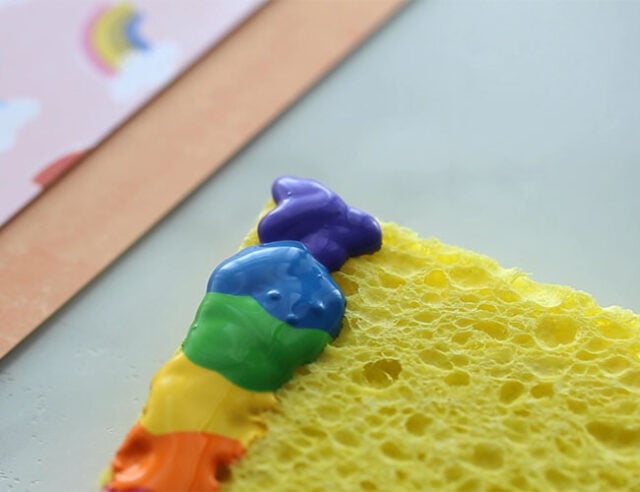 3. Next, carefully bring the sponge to your paper with the paint side up.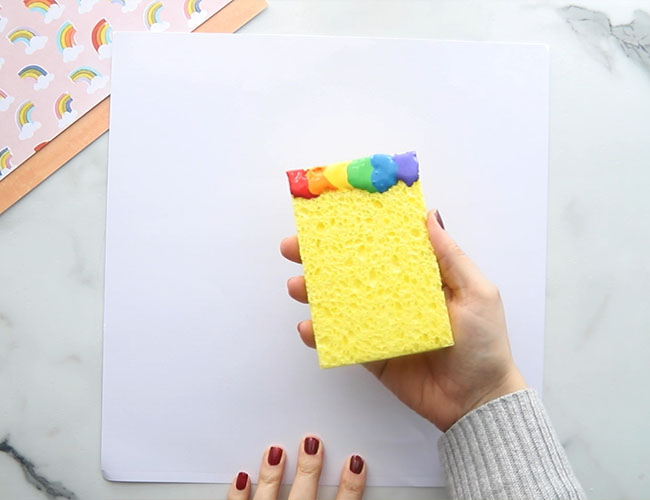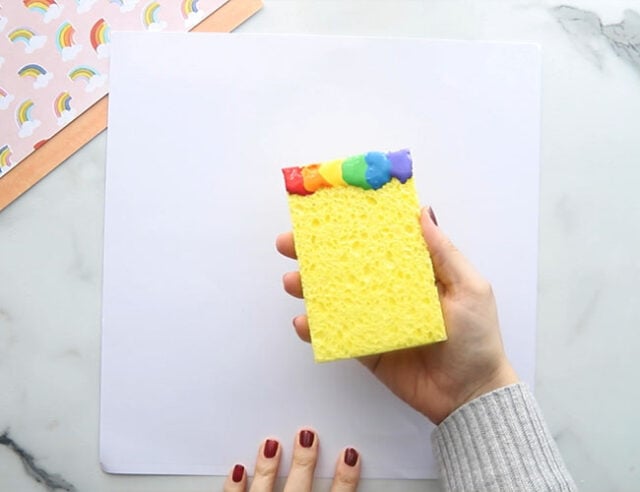 Start at the bottom of the page and press the sponge, paint side down onto the paper.
Drag the sponge in a rainbow shape.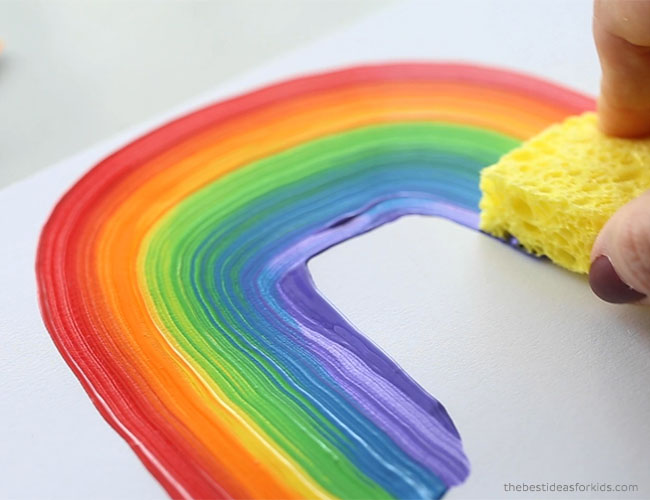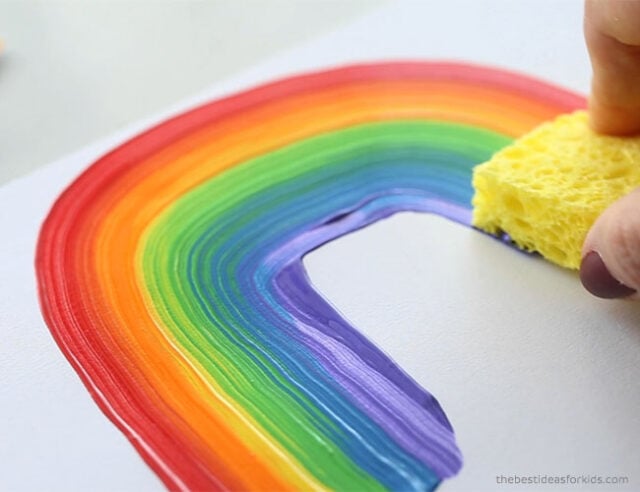 4. To make smaller rainbows, simply cut a sponge in half and follow the same process.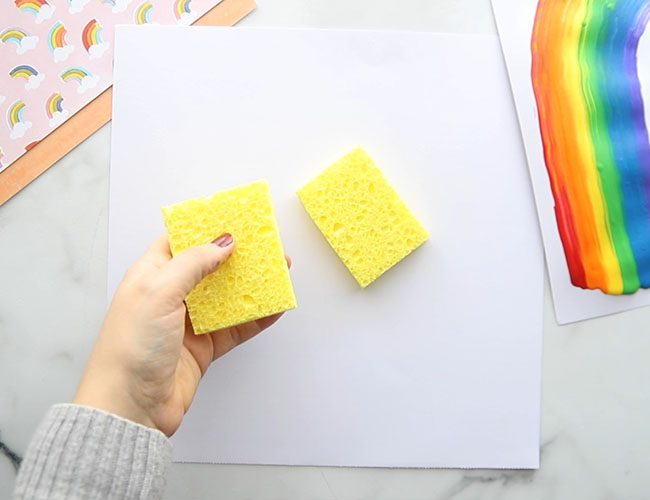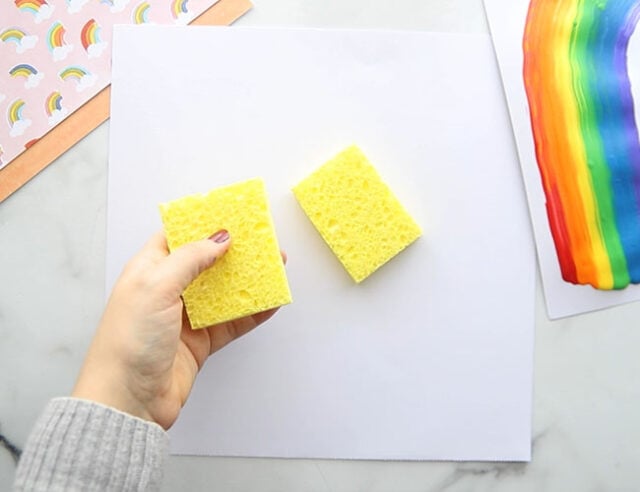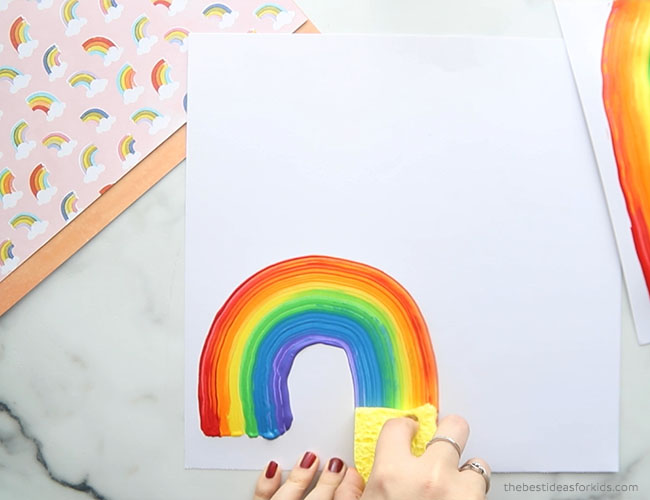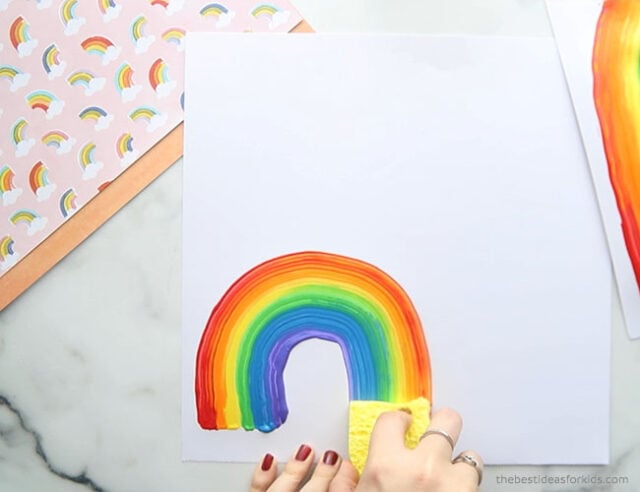 You can make lots of little rainbows or one big rainbow!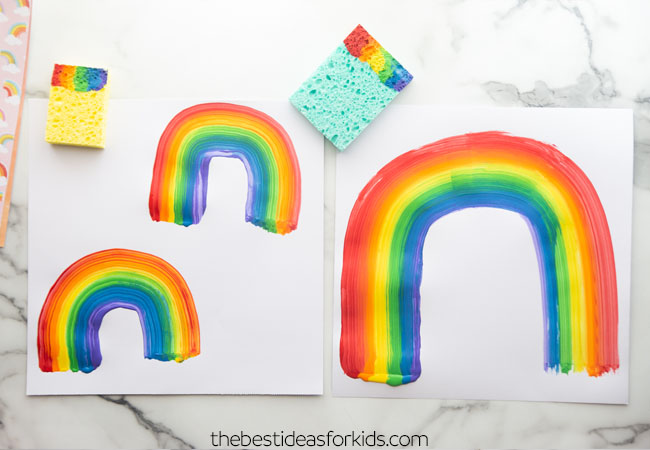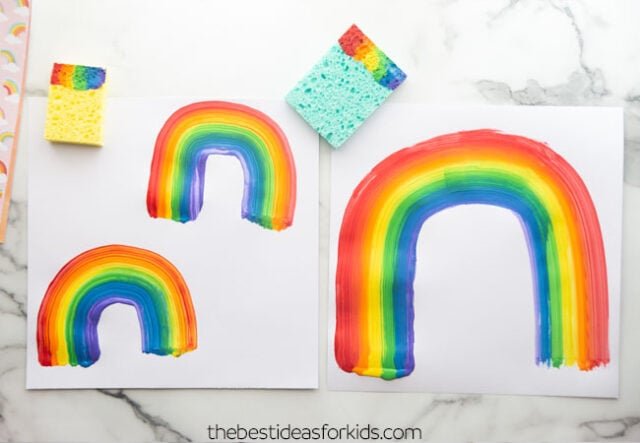 Kids of all ages will love this easy art activity! You can even experiment with different color schemes to make unique sponge painted designs.