This turtle handprint card is so easy to make! You only need paper, bubble wrap and googly eyes to make it! Kids can also decorate the bubble wrap with different colors of paint too.
RELATED: Fish Handprint
Turtle Handprint Card
The best part about this card is that it opens up to write your own special message inside! You can even add a poem to the inside.
Don't forget to write the date on the back so you can remember the age of when it was made.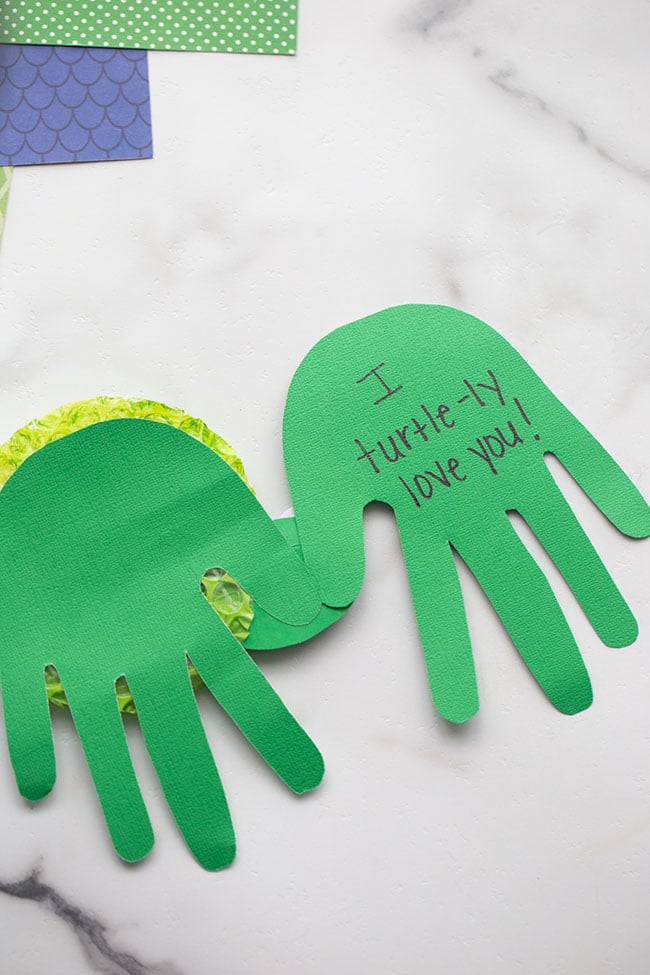 Another great thing about this card is you only need a few supplies to make it! You may even have most of this on hand.
Supplies Needed to Make a Turtle Handprint Card
– Colored Cardstock – We used bright green for our turtle but you can choose any color! You can also use construction paper. You can get a pack of different colors you need here.
– Bubble Wrap
– Green Paint (or you can choose any color for the shell)
– Large Googly Eyes
– Black Marker
Watch the Video Tutorial Here
Directions to make a Turtle Handprint
1. Fold over a piece of green cardstock.
Trace the hand so that the thumb is along the folded part.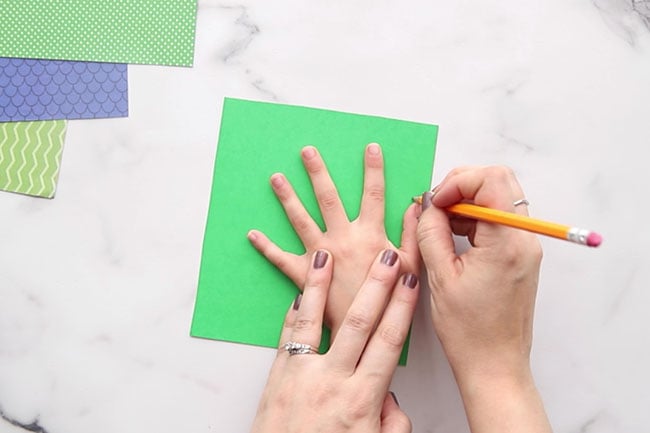 2. Cut out the handprint. You should now have a handprint card that opens up.
3. Cut out a circle piece of bubble wrap. You can use a bowl or container to trace a circle shape from your bubble wrap and then cut it out.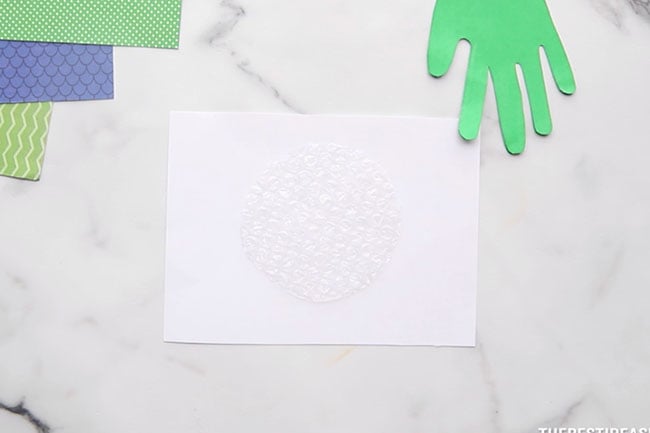 4. Paint the bubble wrap green and then glue to the front of your card.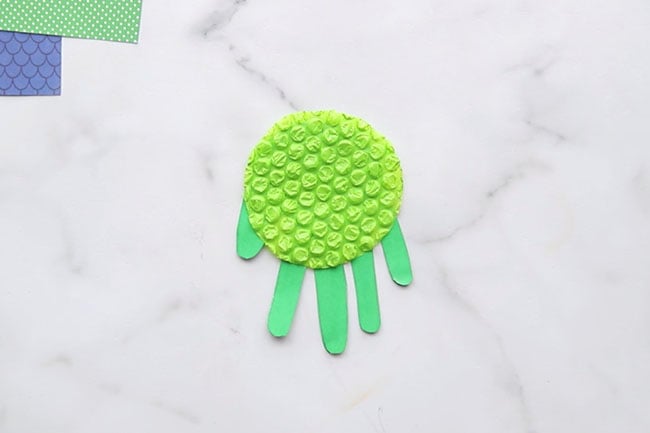 5. Cut out an oval shape for the turtle's head. Glue to the thumb on your card.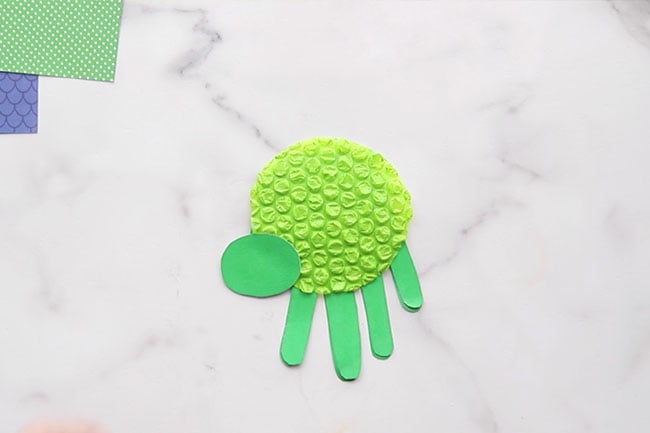 6. Glue on large googly eyes to the top of the turtle's face.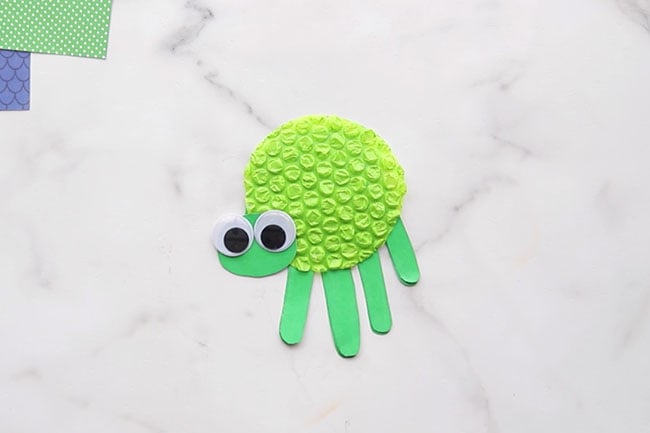 7. Add a smiley face with a black marker.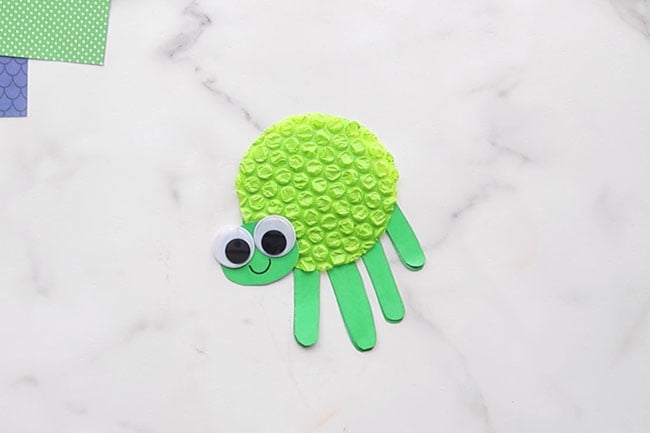 8. Write a special message inside your card! Write "You're turtle-ly cool Dad" Or "I turtle-ly love you"!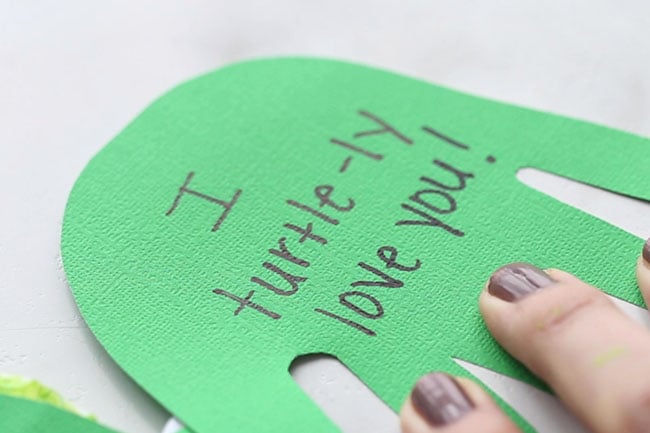 Your card is finished! We love how easy this one is to make. We especially love that this craft uses only a few supplies.
You can easily make these for your family, Father's day or just as a birthday card!
More Handprint Cards
This fish handprint card is really cute for Father's day too!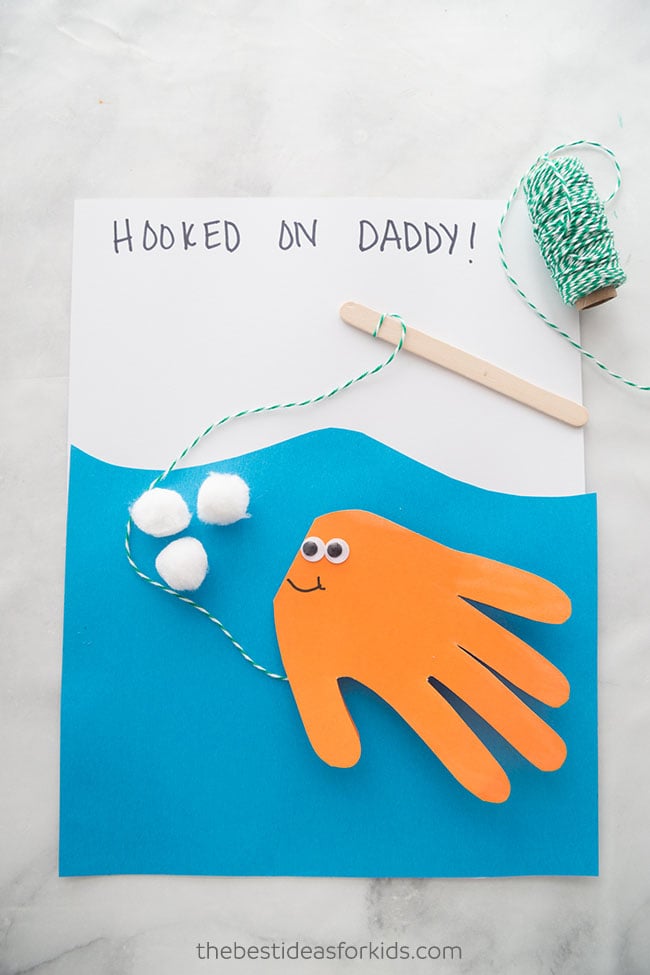 Another fun handprint card idea are these butterfly handprint cards!