For a fun Halloween art activity, try making this tape resist spider web! Kids will love painting inside the paint and revealing the finished spider web design when done.
RELATED: Halloween Crafts for Kids
Tape Resist Painted Spider Webs
Kids will love to try this painting technique using washi tape and acrylic paint. If you do not have washi tape you can also use painter's tape. However, we found that painter's tape removes a little more paper than washi tape does when removing the tape.
Each spider web will turn out unique. You can even make some cards for friends and family or put one in a frame to display at home every year!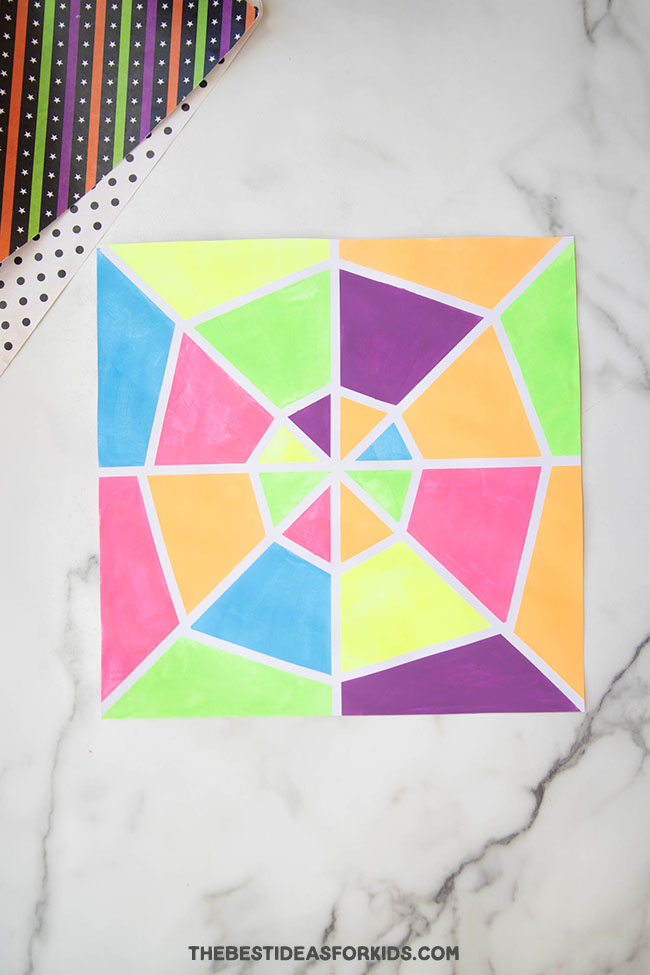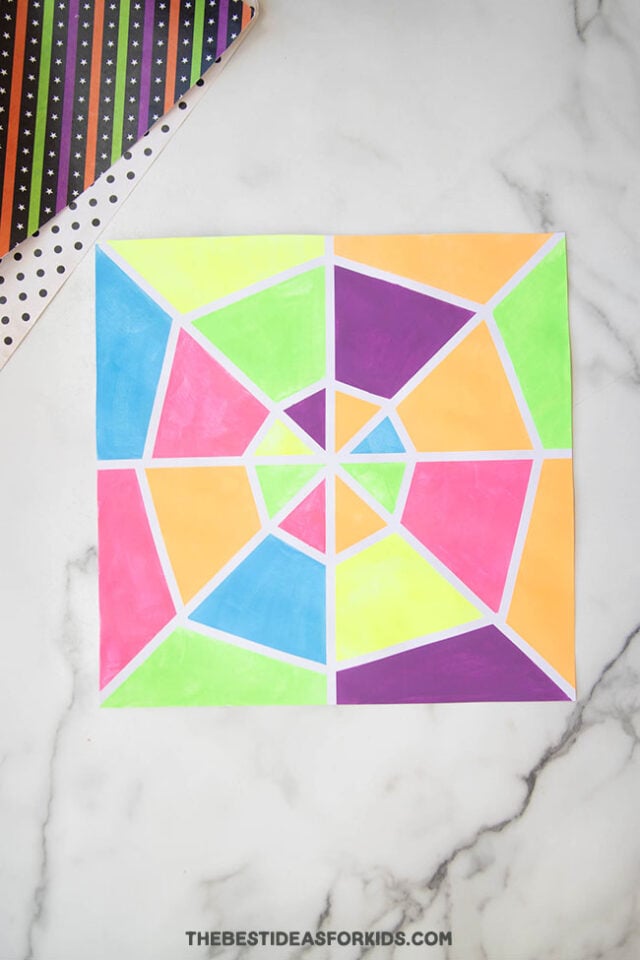 Try these other tape resist art projects: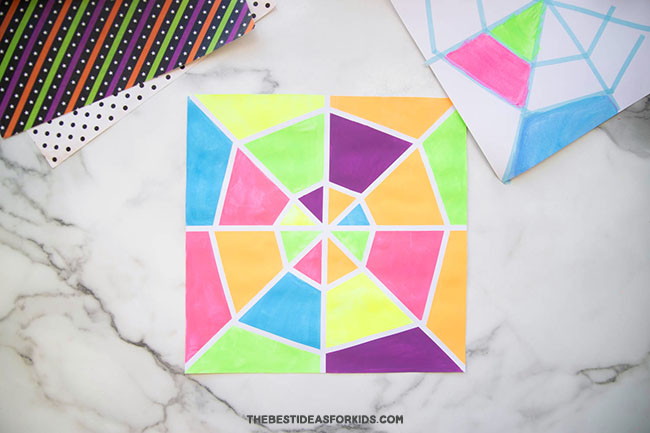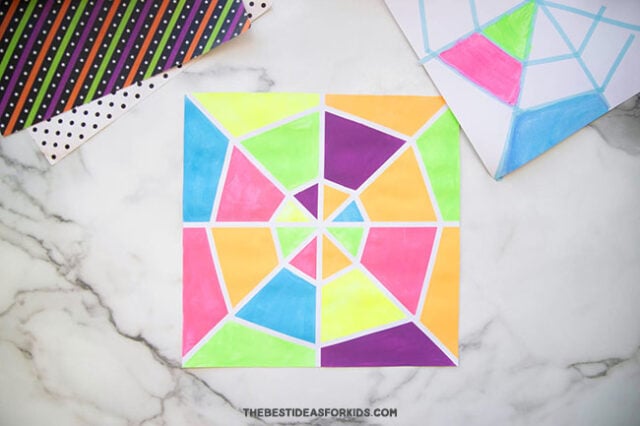 Supplies Needed
Here is what you will need to make these spider webs:
Washi tape – we used this 6mm size but any size would work. The smaller the tape, the thinner the lines in between your design. You can also use painter's tape.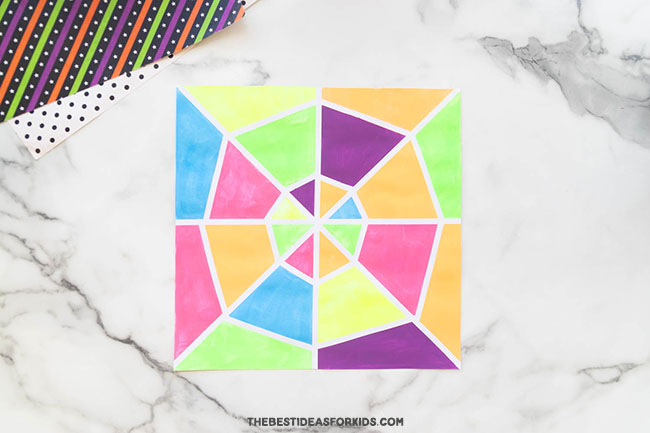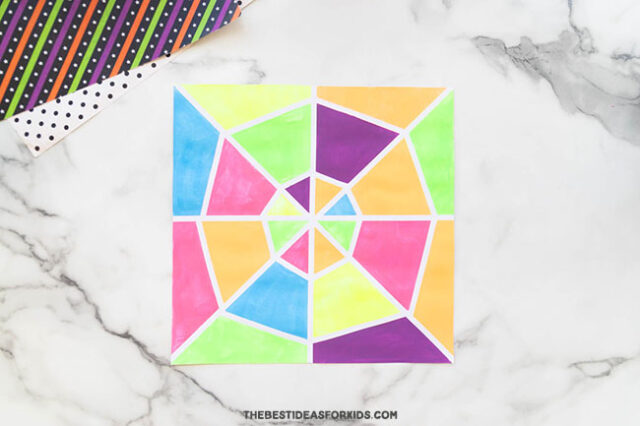 Watch the Video Tutorial
How to Make Tape Resist Spider Webs
1. Use washi tape or painter's tape to to make an cross on your paper with the tape. Then add diagonal lines.
Note: from my experience using the washi tape is the best tape to pull off the paper that does not rip the paper. Painter's tape or masking tape will work also but may rip some of the paper when you remove it.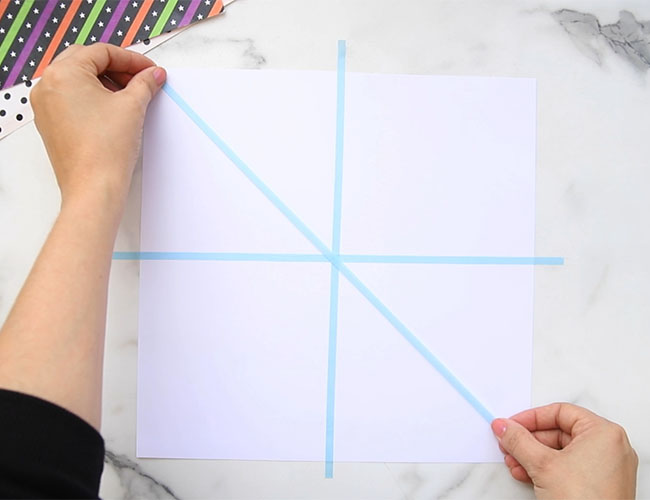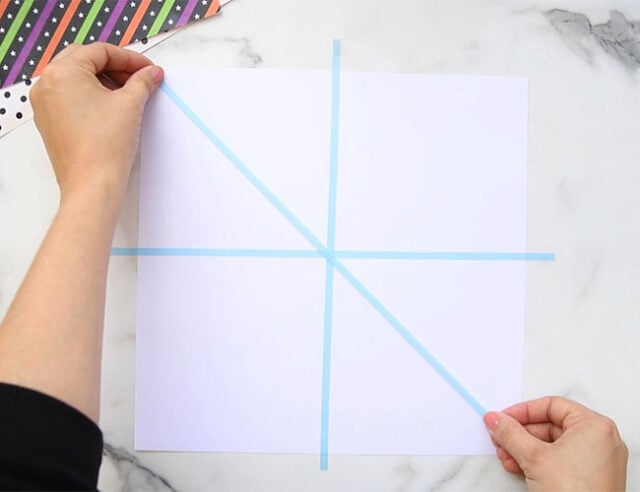 2. Add smaller tape lines in between to form the spider web shape.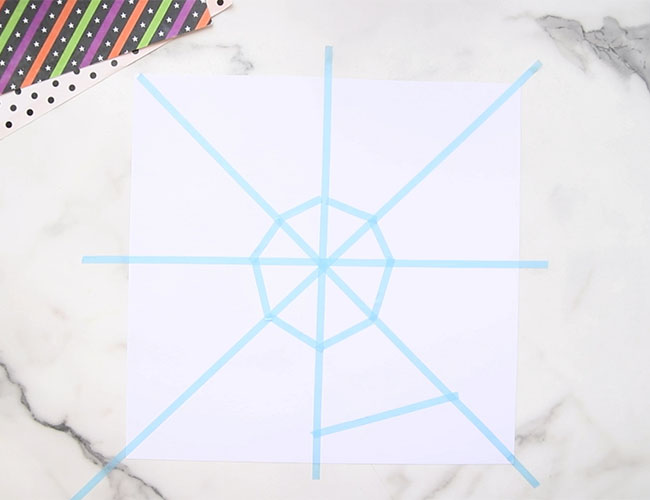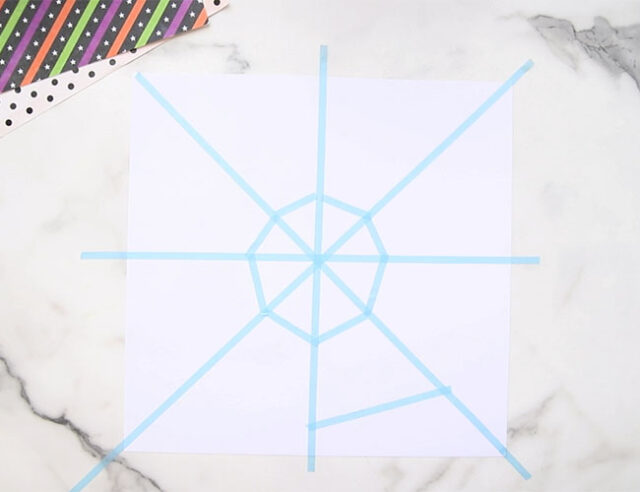 3. Paint inside the shapes!
You can use all one color or alternate different colors. We used neon colors to make a really bright spider web but any color combination would work well. You can even use some black or watercolors with black paint to make it more spooky for Halloween.
Paint one layer, then add another layer on top.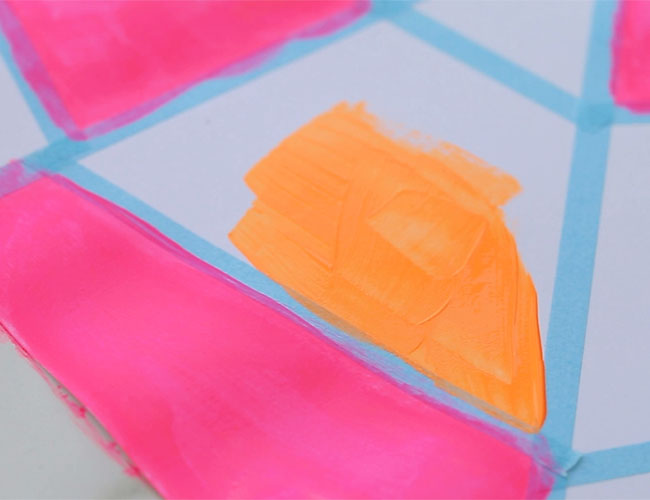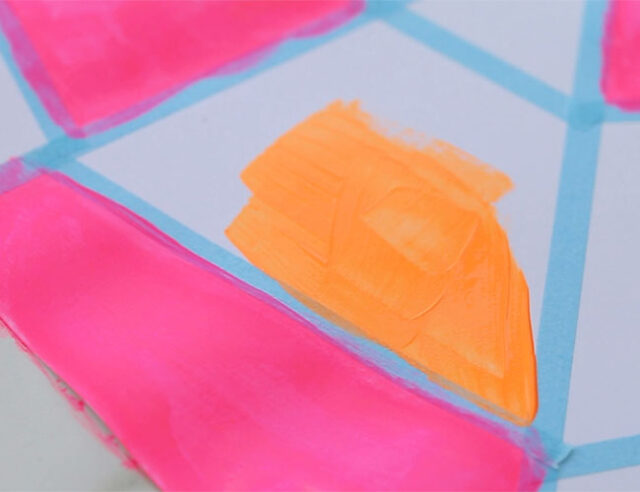 4. Remove the washi tape to reveal your beautiful spider web!
Carefully remove the tape, starting from the last piece of tape that was added.
If the tape starts to remove the paper when removing, stop. Then pull from the opposite end instead. Go slow during this step so that it does not pull off the paper with it.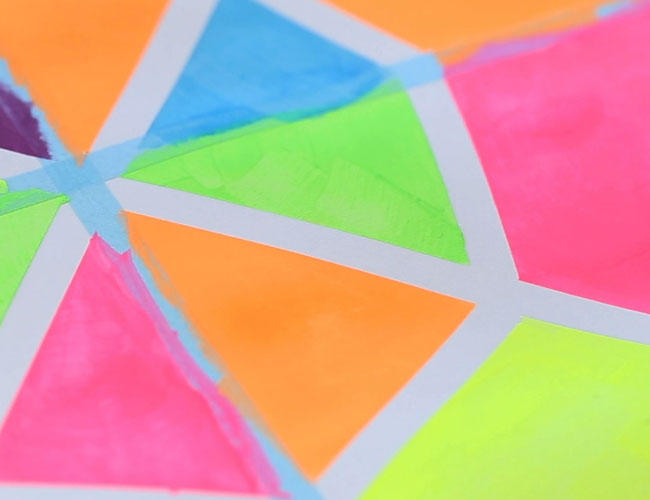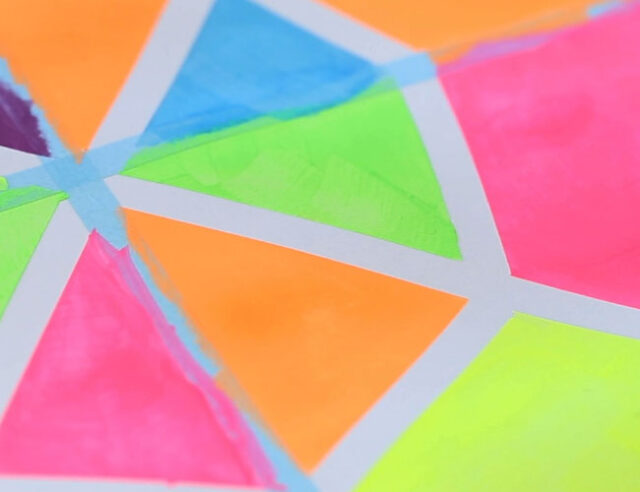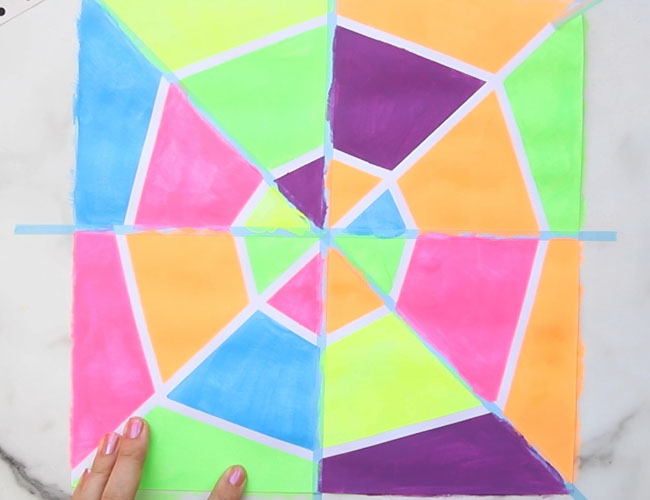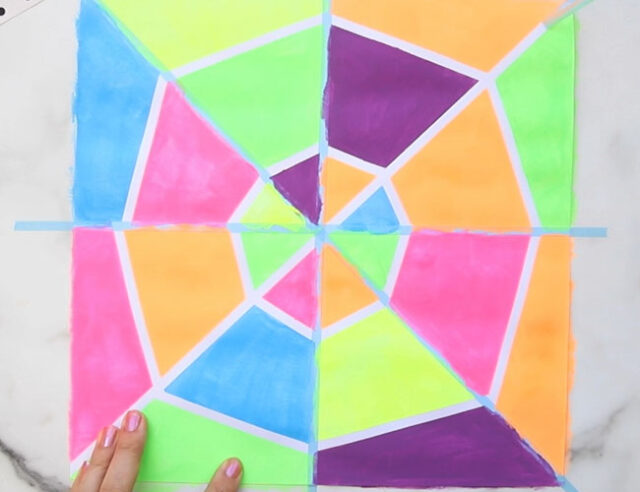 We love how colorful these spider webs turn out. Kids will love to get creative painting these and every spider web will turn out unique! This is a great classroom art project for kids!