Who doesn't love playing with playdough? I actually made my own playdough and absolutely LOVE it more since it's staying soft longer and is non-toxic. But my toddler was given some green playdough as a Valentine gift so I thought it would be perfect for making a fun activity with.
I have a little cookie cutter that looks like a four leaf clover so I thought it would be fun to make some St Patrick's Day Counting Cards to go with the four leaf clover playdough! These free printable St Patrick'd Day counting cards are great for learning your numbers and how to count!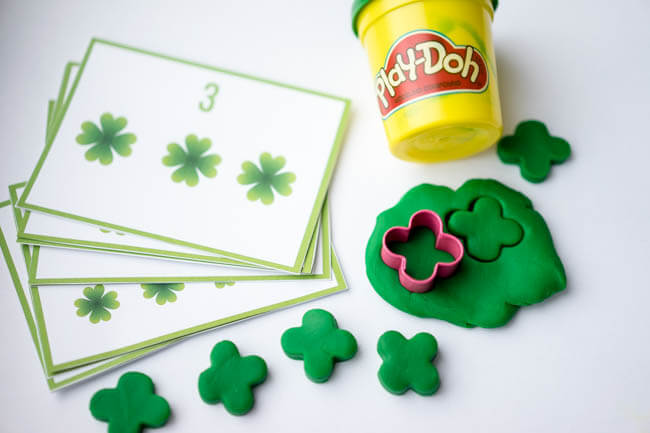 How to use the St Patrick's Day Counting Cards
Here are some ideas on what you can do with these cards!
Cut out your playdough into shapes of shamrocks/four leaf clovers. If you don't have a little cookie cutter you could also just roll little balls of playdough to use for counting.
Place the shamrocks on the counting cards for the ones that are big (1 to 4)
For the other cards, place them underneath to match the pattern.
Mix up the cards and ask your child to identify which card matches how many shamrocks you have.
Count the shamrocks on the cards!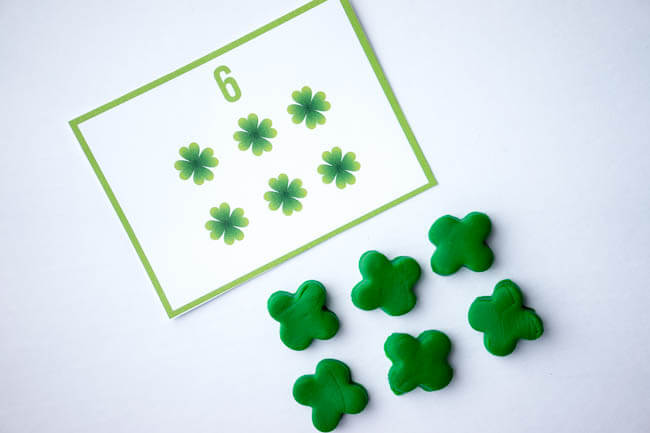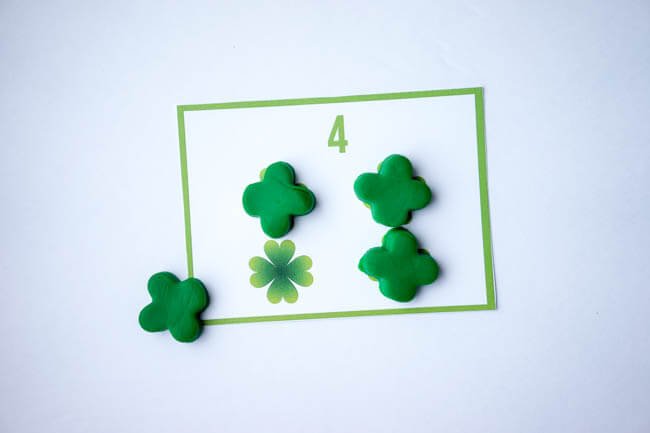 We have a lot of fun trying to count and playing with playdough! Included in this free printable St Patrick's Day counting card set are the numbers from 1 to 10.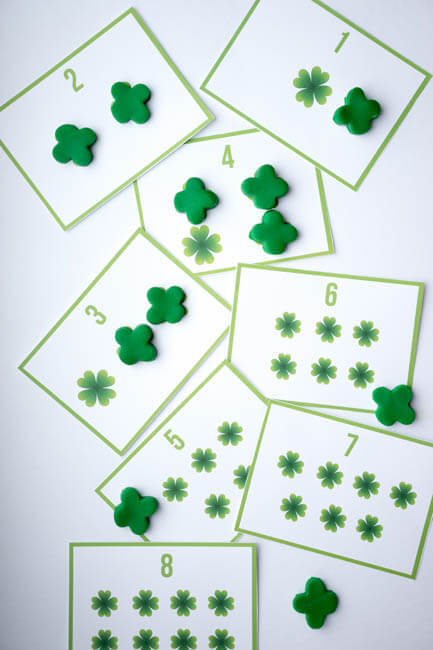 All you have to do is download these files, print them off and then cut them out!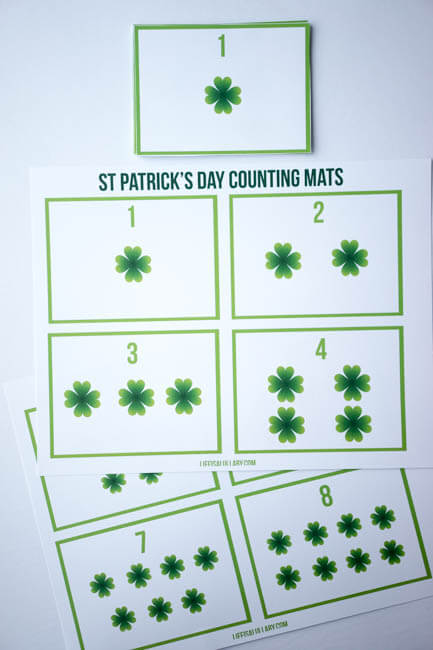 Note – these files are for personal use only. Teachers feel free to use for a classroom activity. Cannot be resold or redistributed for free.
What type of activities will you be doing this St Patrick's Day?
If you're looking for a fun recipe to make with the kids, you have to try these Shamrock Homemade Gummies made with Jello! They are so good!