This paper bag turkey craft is one of the easiest crafts you can make for Thanksgiving! This is perfect for toddlers and preschool age since it doesn't involve a lot of cutting.
RELATED: Handprint Turkey Craft
Paper Bag Turkey Craft for Kids
What I love about this simple craft is the feathers!
Your kids will not only love playing with this paper bag puppet after you are done, but they will also love playing with the feathers during the craft process.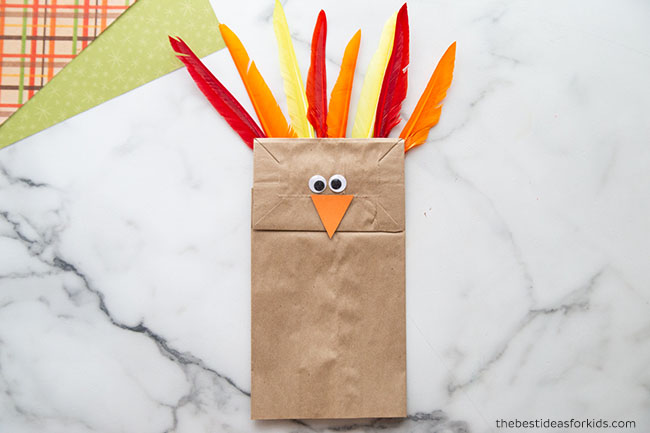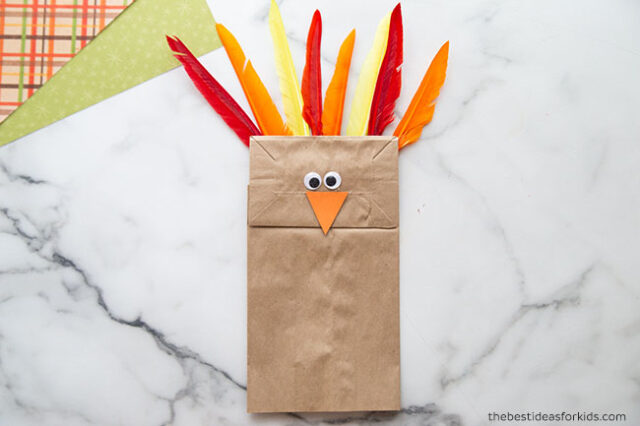 If your kids love to craft with feathers, then also try this paper plate turkey!
Supplies Needed to Make a Paper Bag Turkey
Here is what you'll need:
–Construction Paper or orange cardstock
–Tacky Glue or hot glue (adults to help)
Watch the Video Tutorial Here!
How to Make a Paper Bag Turkey
This paper bag turkey craft is really easy to make! 
1. First, glue the feathers to the back of the paper bag.
You want the part that flaps up to be in the front for the face.
I recommend a tacky glue or using hot glue (adults to help) for the feathers. You can also use white glue, just make sure you allow a lot of time to dry before trying to pick the paper bag up.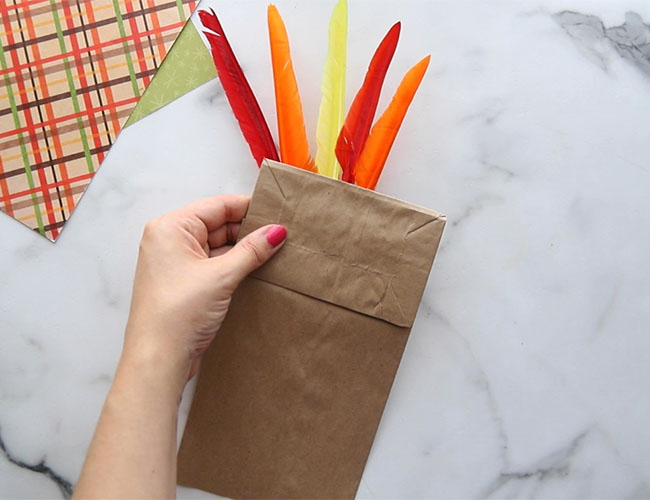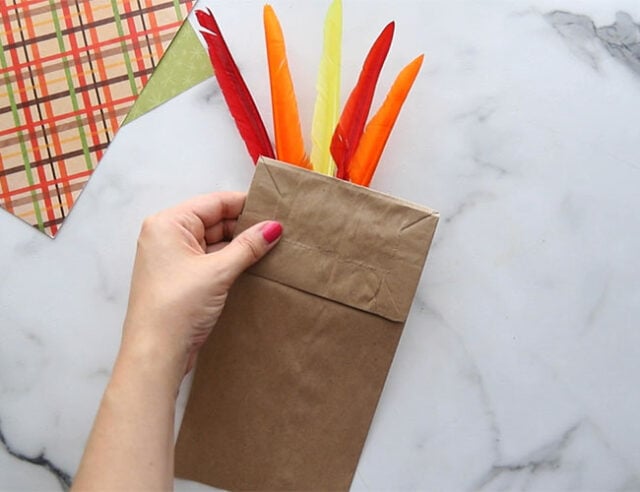 Keep gluing until you fill the back with feathers. Choose any color combination you'd like. Kids can even practice making a pattern with them!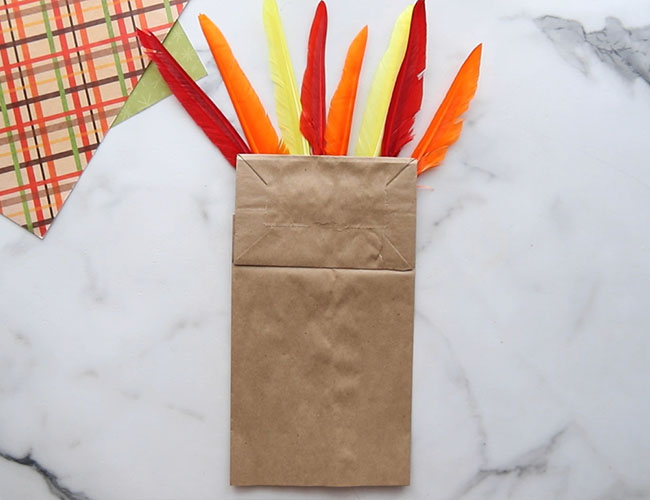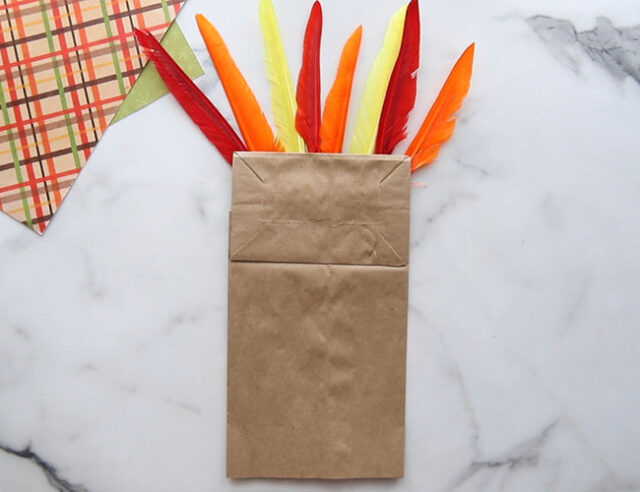 2. Glue on 2 googly eyes.
You can also draw on the eyes on white paper and glue that on.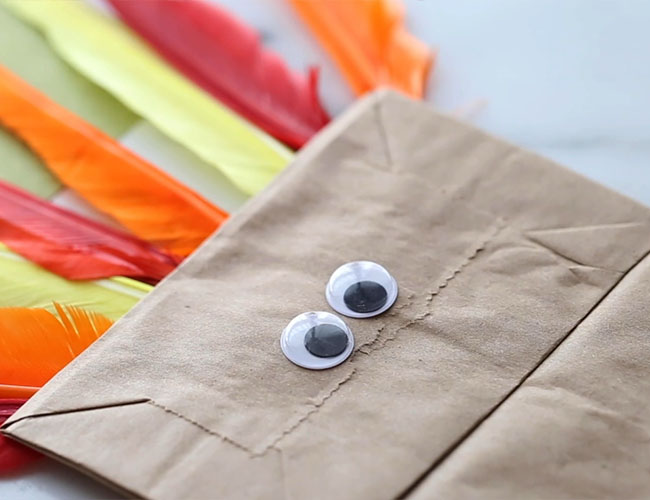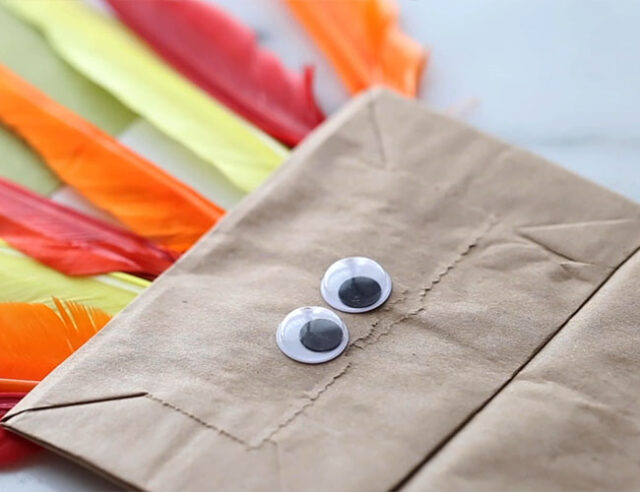 3. Cut out a triangle for the beak from orange construction paper or cardstock.
Glue the beak below the googly eyes.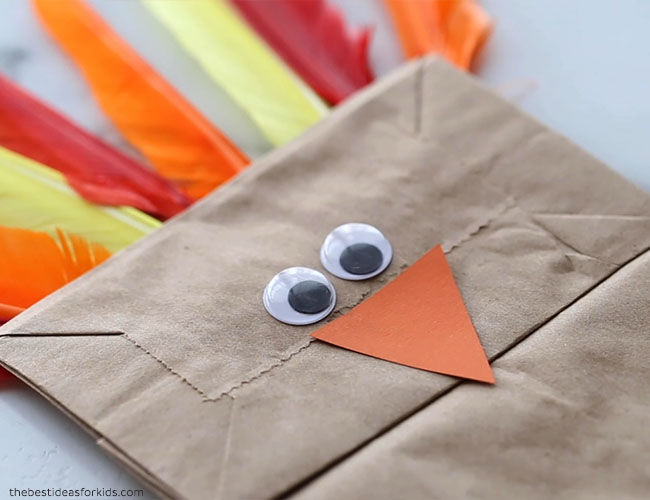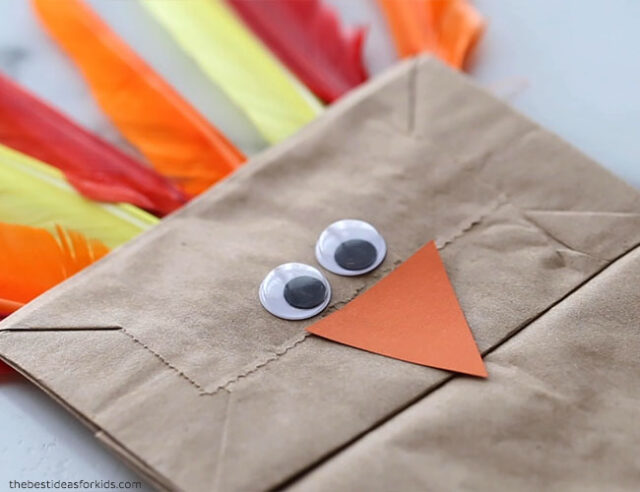 Now that turkey is complete, you can have your kids put their hands inside to make a puppet!
My son enjoyed playing with the bag afterwards and we had fun talking back and forth. Make more than one turkey and kids can put on a Thanksgiving puppet show!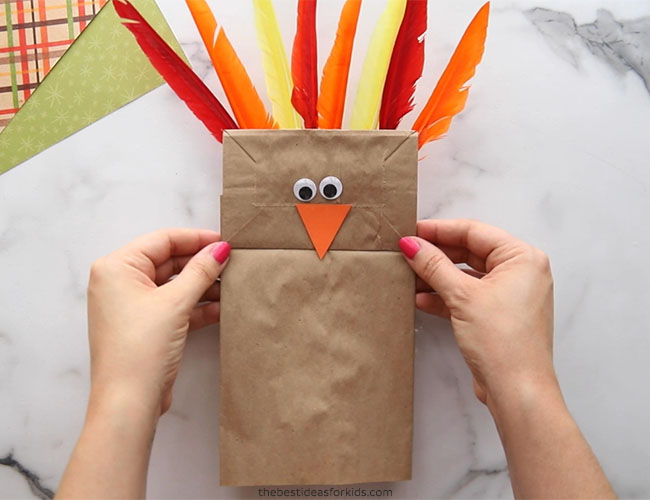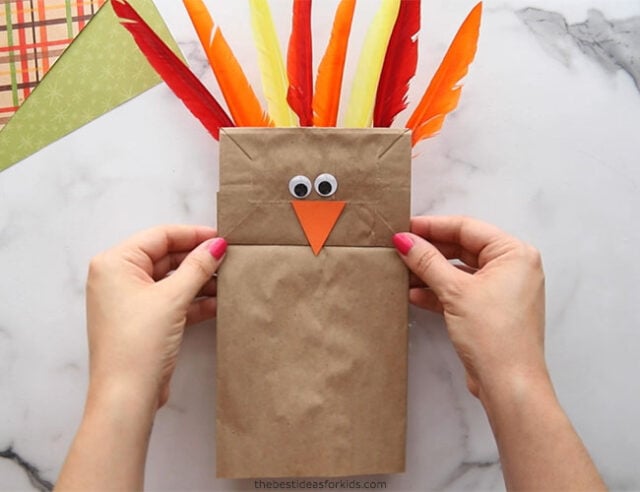 For another easy turkey craft, try this turkey template activity!