Sometimes using a different canvas can make painting more exciting! Try painting on ice today. It's a really fun art and sensory experience for kids.
RELATED: Ice Chalk
Painting on Ice with Watercolors
This is a fun activity to do a summer day to cool off. You can also make these during the winter and save your creations to put them on display outside when you're done!
Use this activity also as a science lesson to learn about what temperature it takes to freeze water. If your outside temperatures are cold enough, place outside and see how long it takes for the full block of ice to freeze.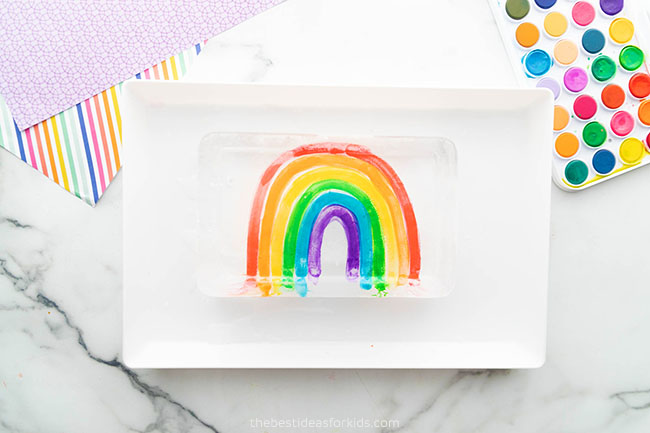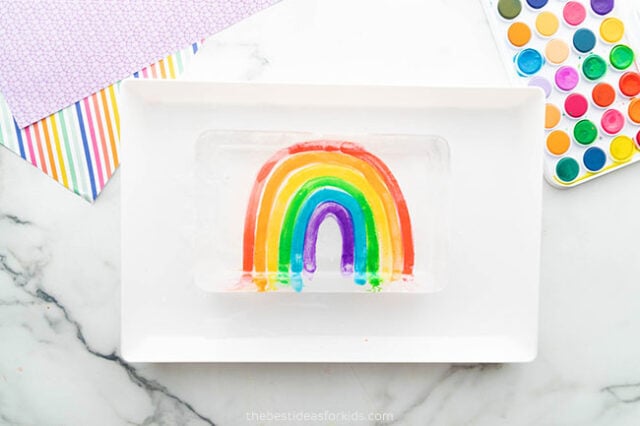 As you paint, the ice will start to melt and the paint may start to melt off the canvas. This is where it turns into a fun art and sensory experience! Kids will love to mix the colors and see the mixed colors run off the ice.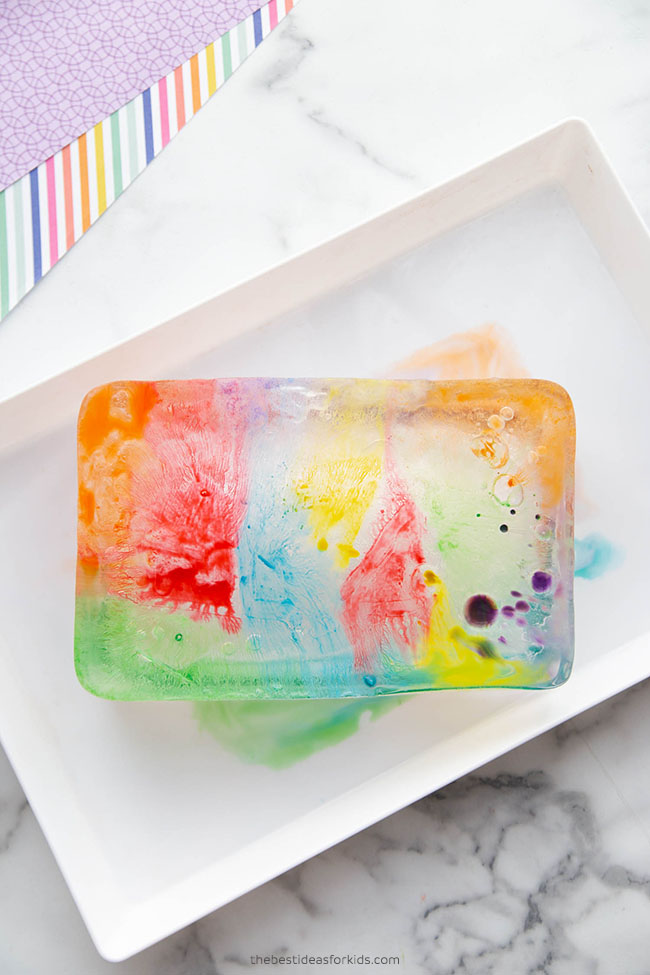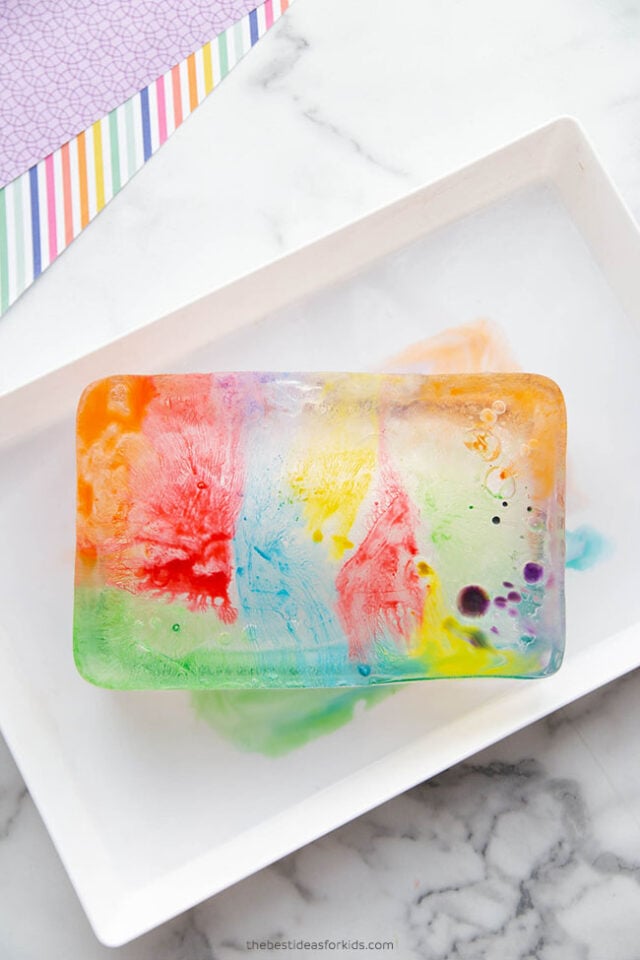 Watch the Video Tutorial!
Supplies Needed
Only a few supplies are needed to do this art activity:
A large container (or any size container will work). We used this size.
Watercolors
Water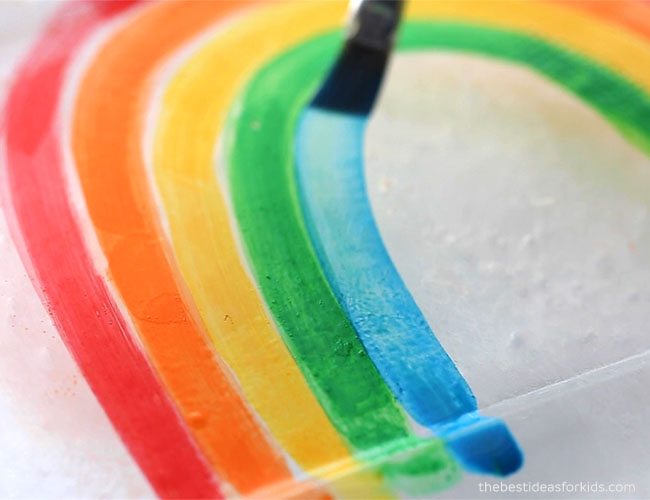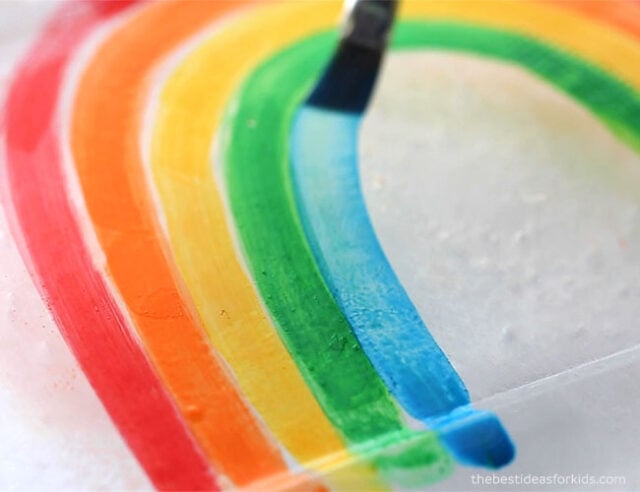 How to Paint on Ice
1. Start by filling your container with water.
Don't fill the container all of the way up with water to leave room for the ice to freeze (which expands).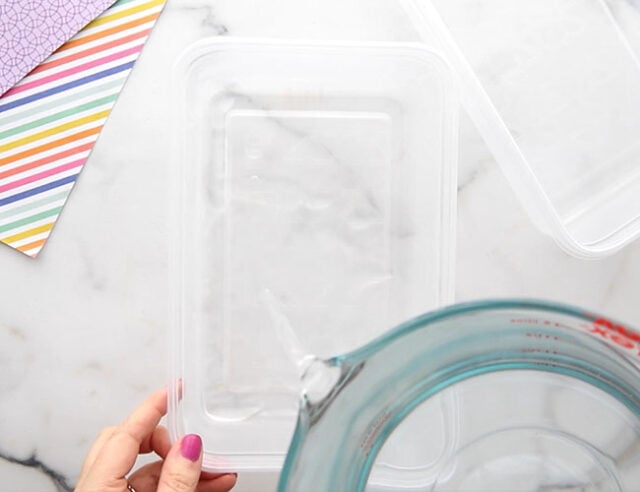 2. Freeze the water overnight.
If your outside temperatures are cold enough, you can also leave outside to freeze!
Tip: to remove the ice from the container, let it sit at room temperature for a few minutes. This will melt the ice a little, allowing it to become loose from the container.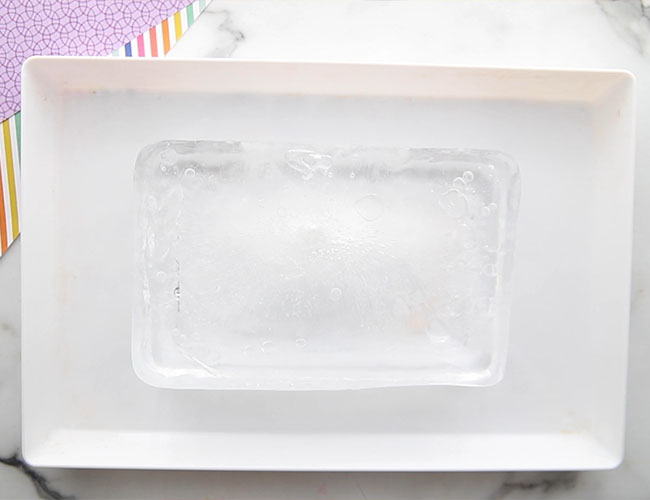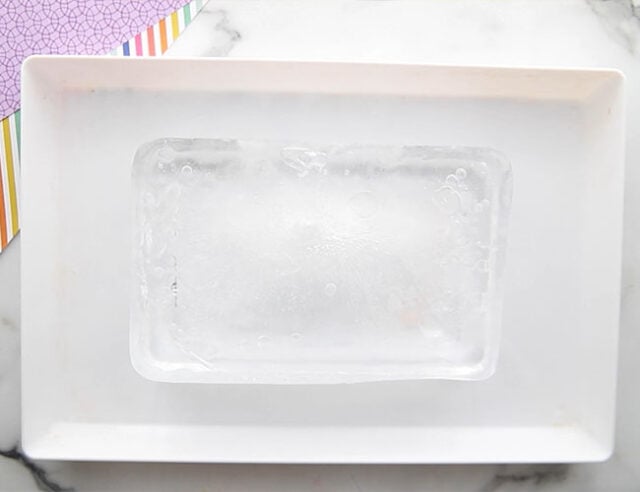 3. Paint with watercolors!
Try different designs and pictures.
Kids can wipe off their design with water and paint again if they'd like!
Or put the blocks outside for decoration if the temperatures are cold enough.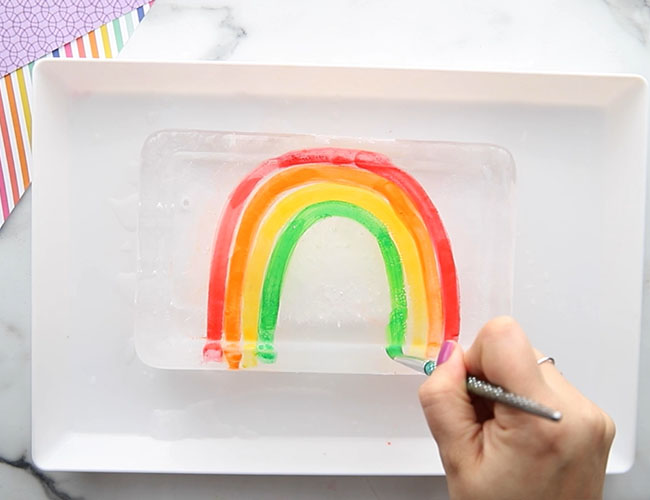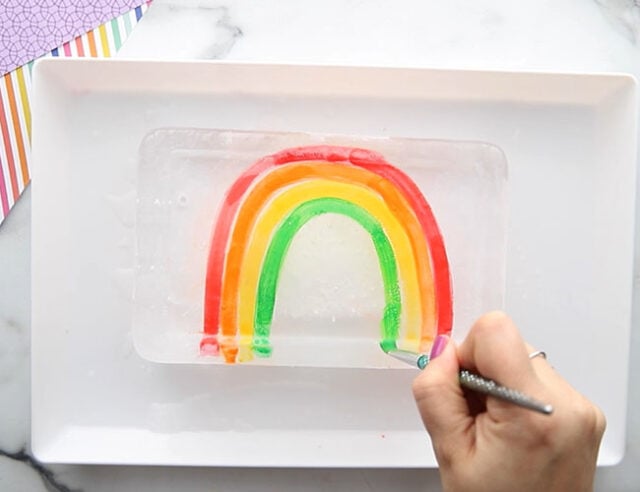 For a more vibrant finished painting, you may need to add a few coats of the watercolor paint. If your ice is really cold, the paint should slightly freeze as you paint.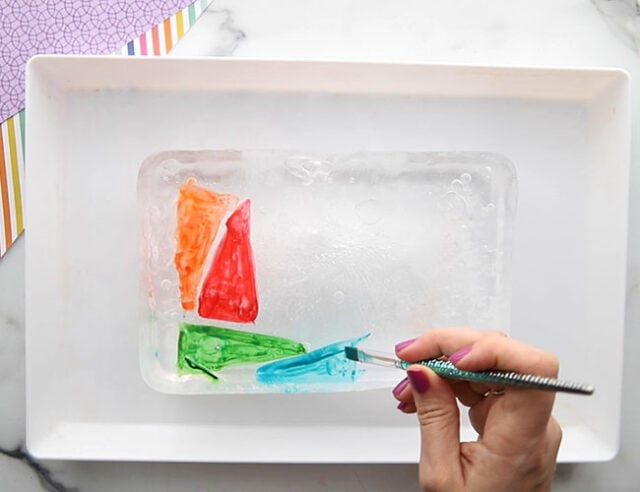 We hope you enjoy this fun painting experience. For another fun process art activity, try salt painting!
Making puffy paint is also a fun painting experience for kids to try!