This leprechaun handprint card is such a fun craft for St Patrick's Day! And if you love handprint crafts this is the perfect one to make to celebrate St Patrick's Day! Kids will love making their own leprechaun. The best part is this doesn't require hands to get messy (unless you want to!) and kids can create their own unique leprechaun face.
RELATED: St Patrick's Day Crafts for Kids
St Patrick's Day Leprechaun Handprint
We'll show you how to make this easy leprechaun handprint card. The handprint opens up to become a card so you can write a St Patrick's Day message inside.  Write "Happy St Patrick's Day!" inside or a different message like, "I'm so lucky to know you!".  You only need a few supplies to make these and the kids will love getting their hands traced!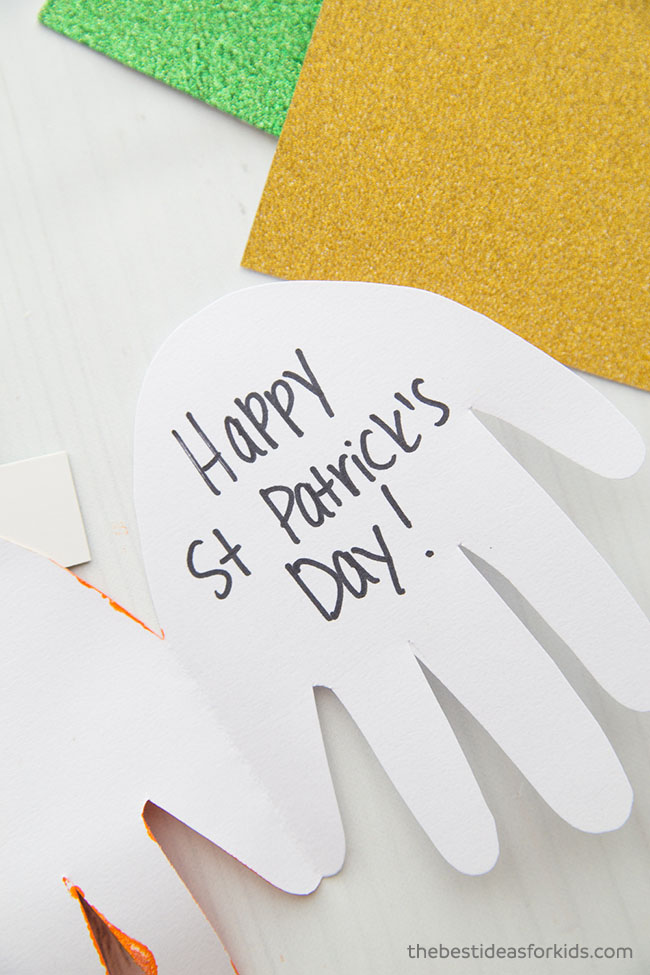 Here are the Supplies You'll Need to Make These Leprechaun Handprints
Watch the full tutorial video here before you get started!
Steps to Make a St Patrick's Day Handprint Card
1. First fold over a piece of white cardstock and trace the handprint so that the folded part is at the pinky.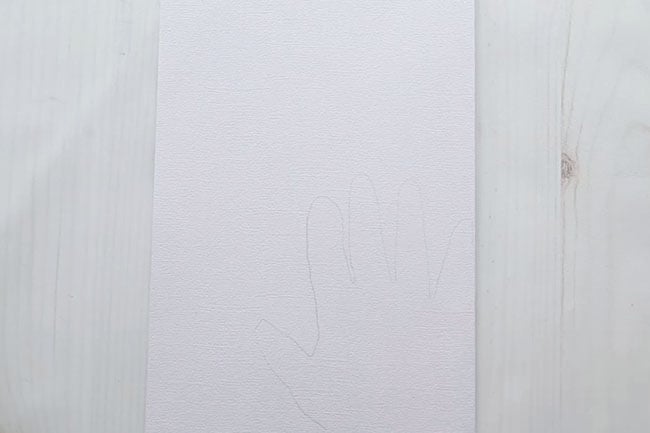 2. Paint the top part of the handprint with this color for the face and then paint the fingers orange.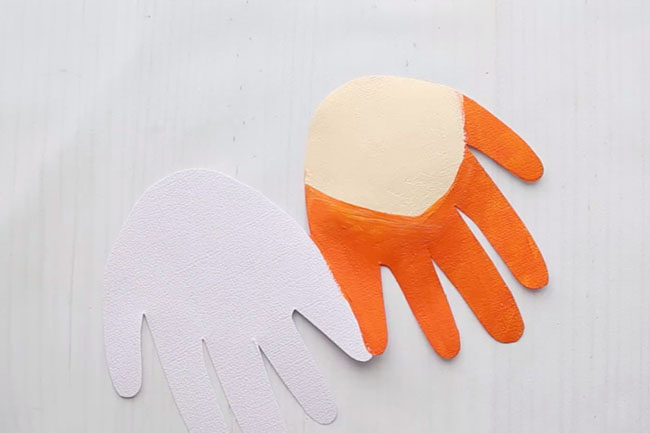 3. Make the hat by cutting out the hat shape from green glitter paper. Glue a strip of black on top and then glue a gold glitter paper buckle on top of this.
To make the buckle: cut out a square and then fold over so you can make a slit mark with scissors in the center. Then you can cut a smaller square in the center of the gold square.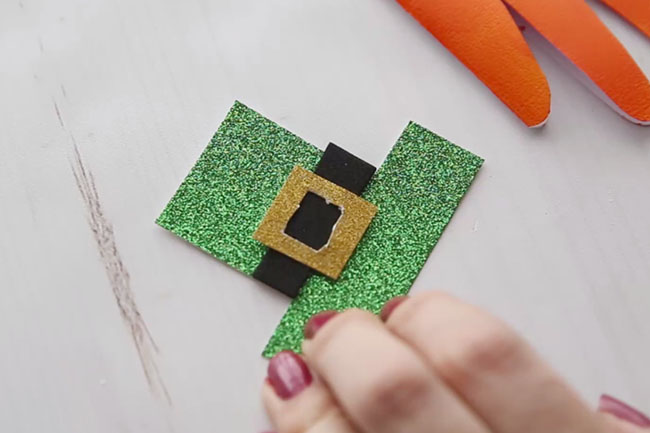 4. Glue the hat to the top of the handprint.
5. Glue on two googly eyes and the pom pom nose.
6. Add two small circles to the side of the nose with pink paint for the cheeks.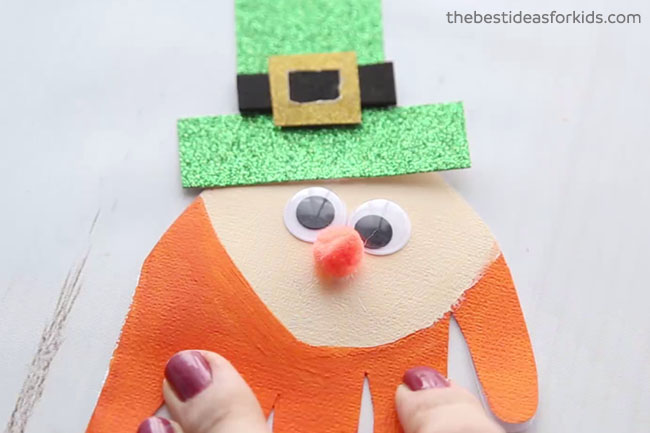 7. Draw on the mouth with a black sharpie.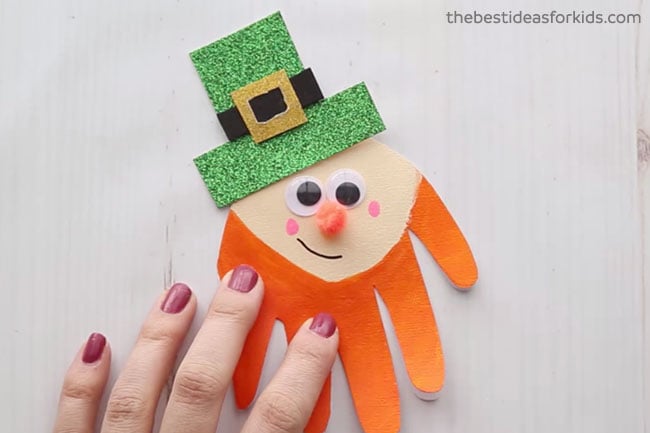 8. Write "Happy St Patrick's Day!" inside or another fun St Patrick's Day message.
We love how easy this leprechaun handprint card is to make! You can even try painting kids' hands and having them press onto the white cardstock instead.
More St Patrick's Day Ideas
See over 25+ St Patrick's Day Crafts for Preschoolers.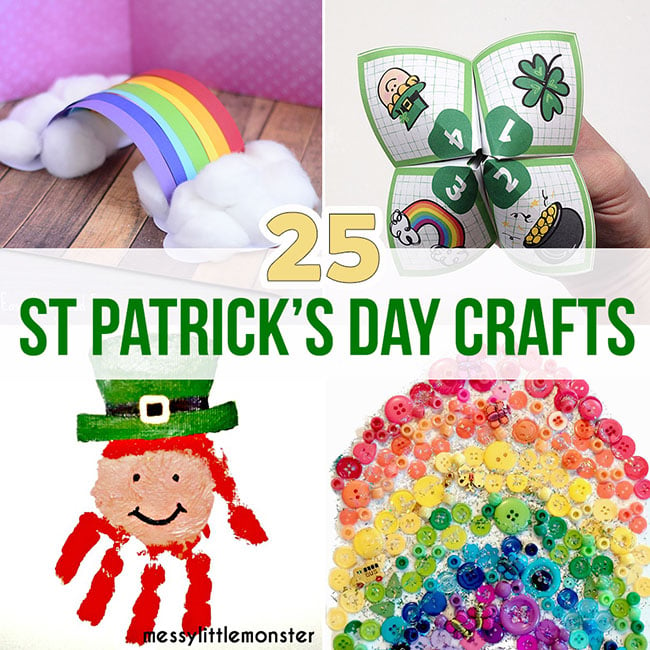 This rainbow slime is really fun to make for St Patrick's Day!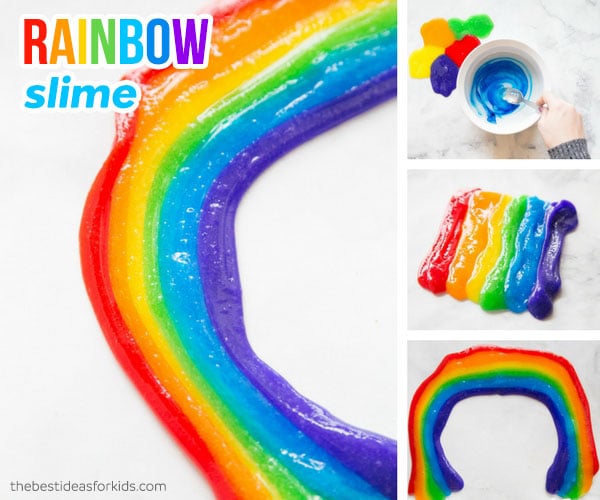 Pin this for later!