For a fun Easter activity for kids, try this Easter I Spy game. Our free printable comes in 2 options – either a coloring page version or a full colored version. Print them off to put in an Easter basket or for kids to do as a fun Easter activity!
RELATED: Easter Coloring Pages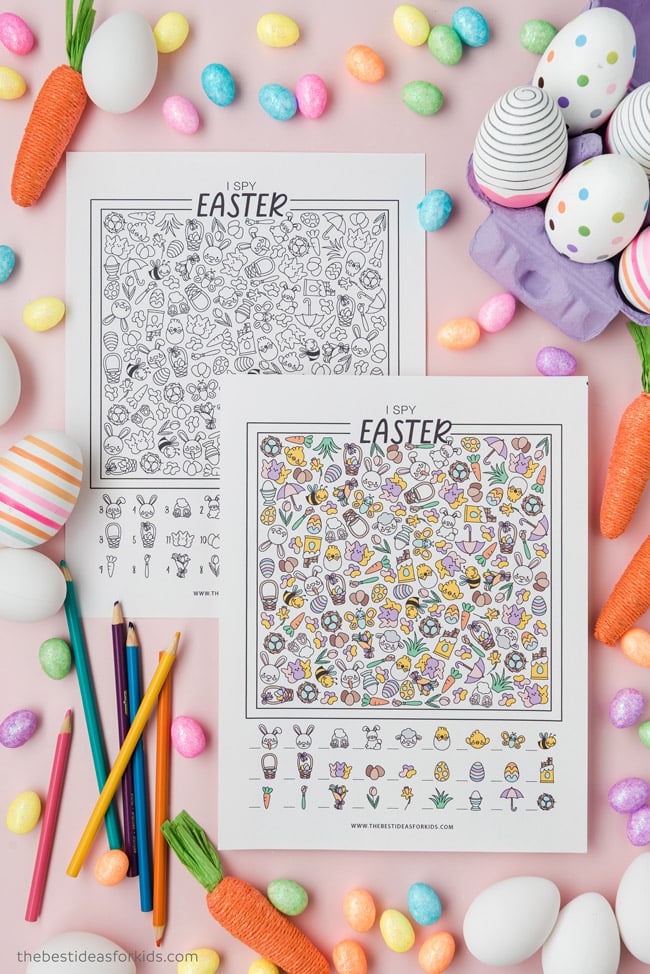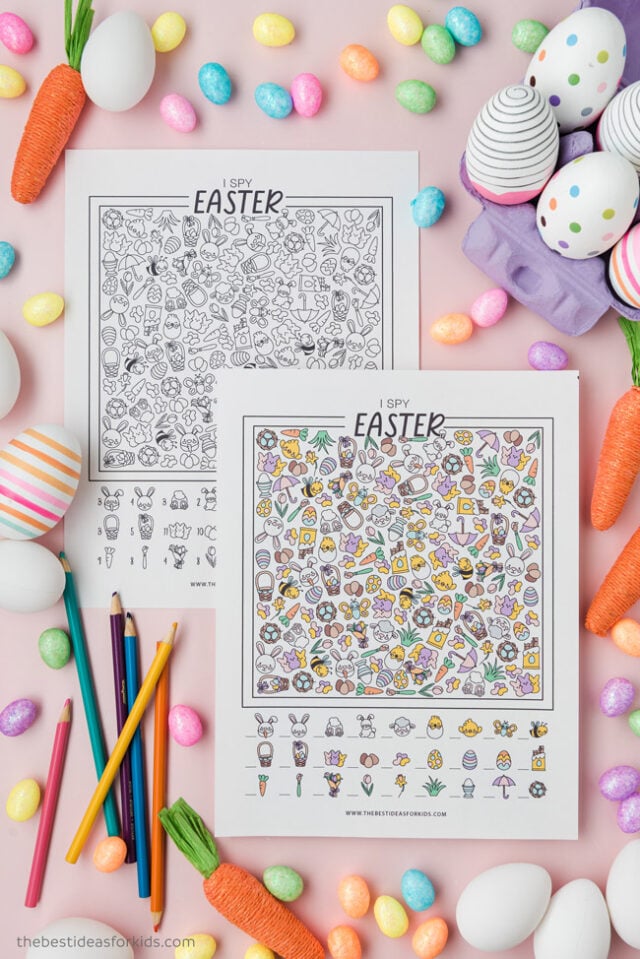 Free Printable I Spy Easter Sheets
Choose your favorite version of this Easter I spy sheet to print off. This would be fun for kids to do at school or for an Easter party activity!
To make it a game: see who can find the correct number of each item first.
For more Easter printables, see our Easter Bingo and Easter Color by Number pages.
Choose between a coloring page version: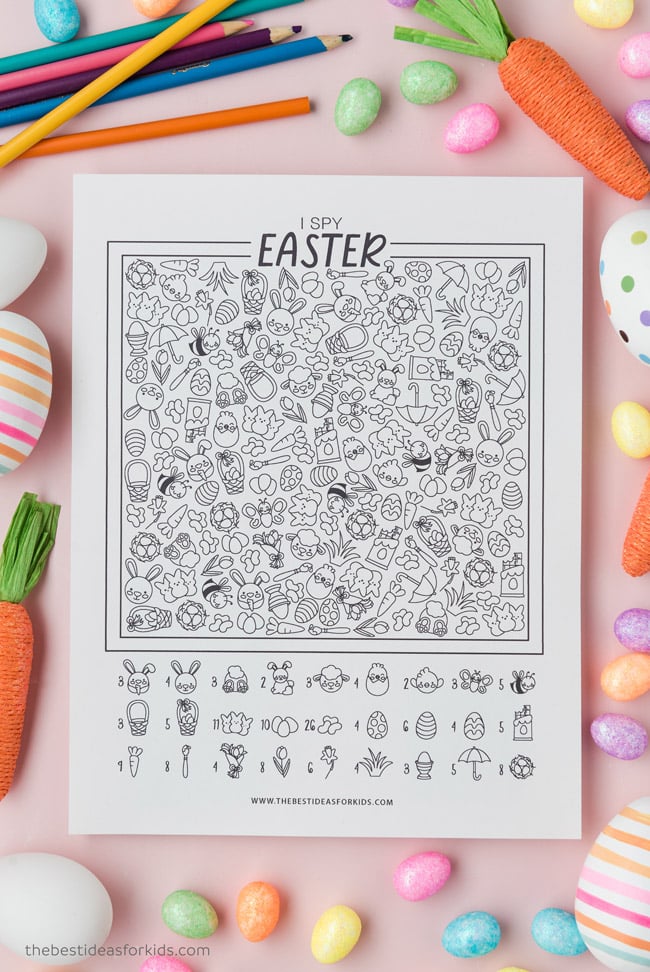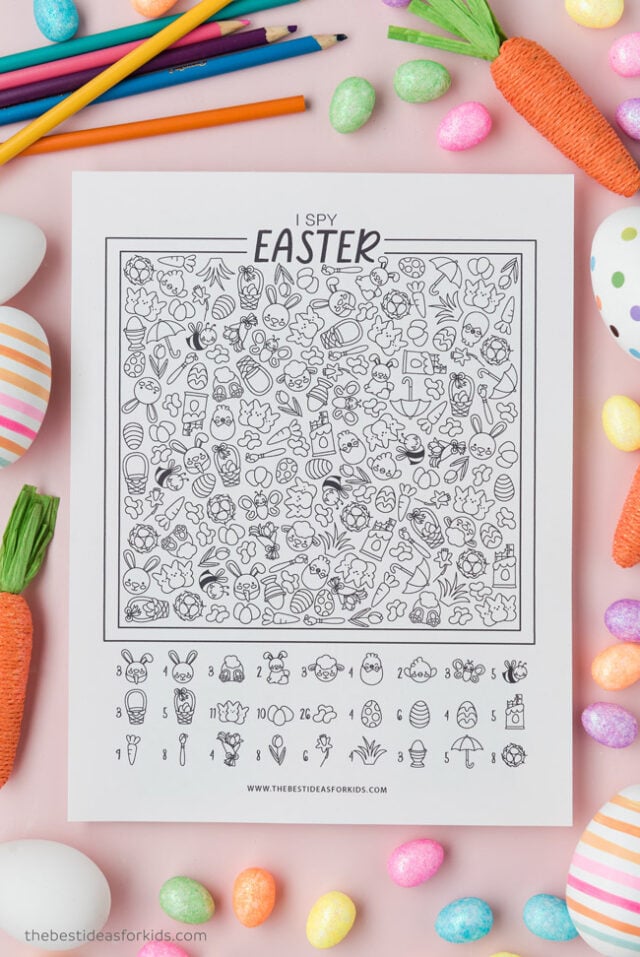 Kids can color the items as they find them. You can also use this page as an answer key.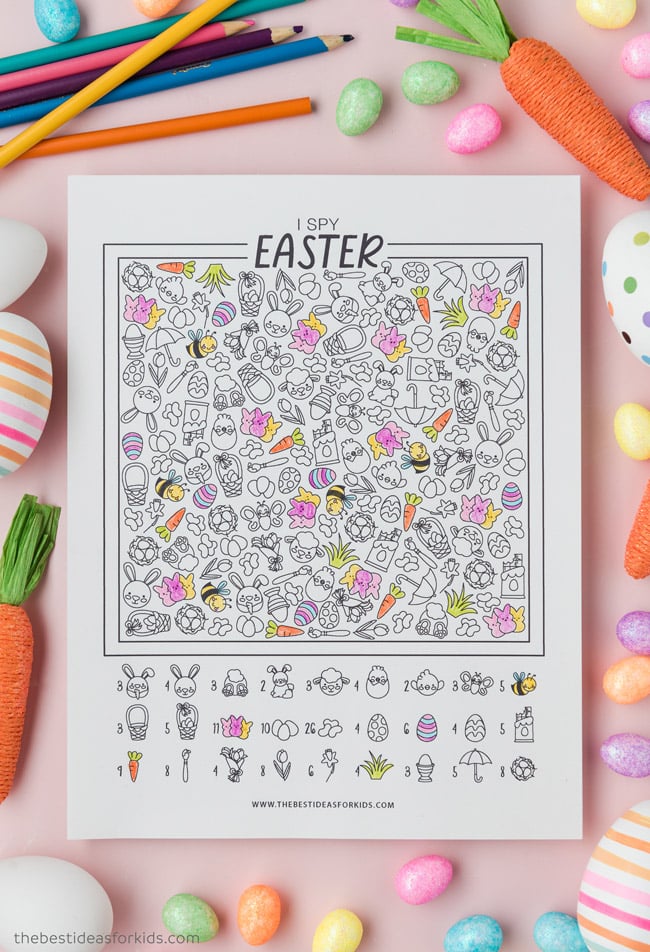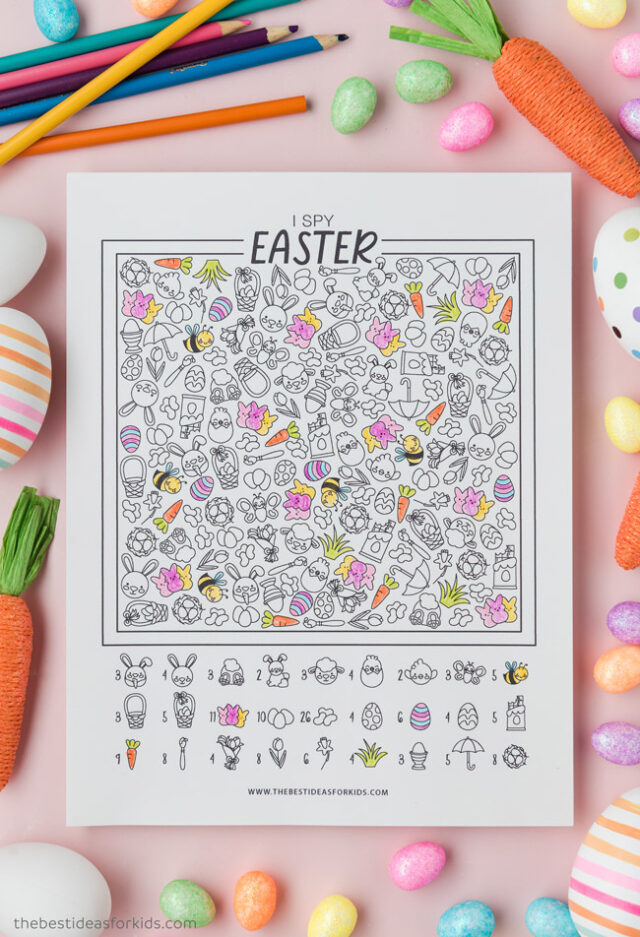 Or you can print off the colored version and kids can mark off how many they find of each icon: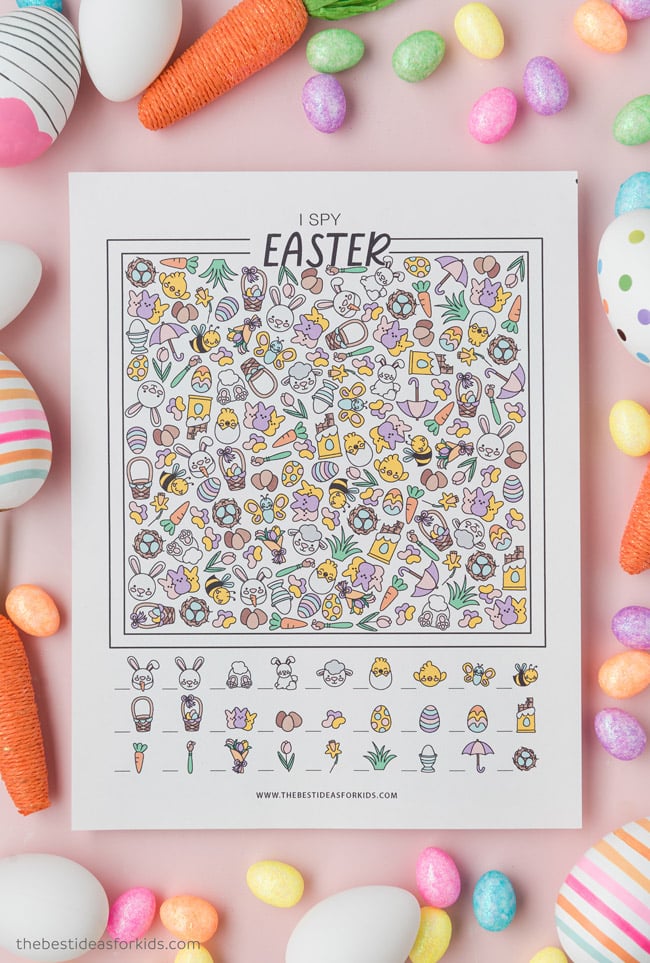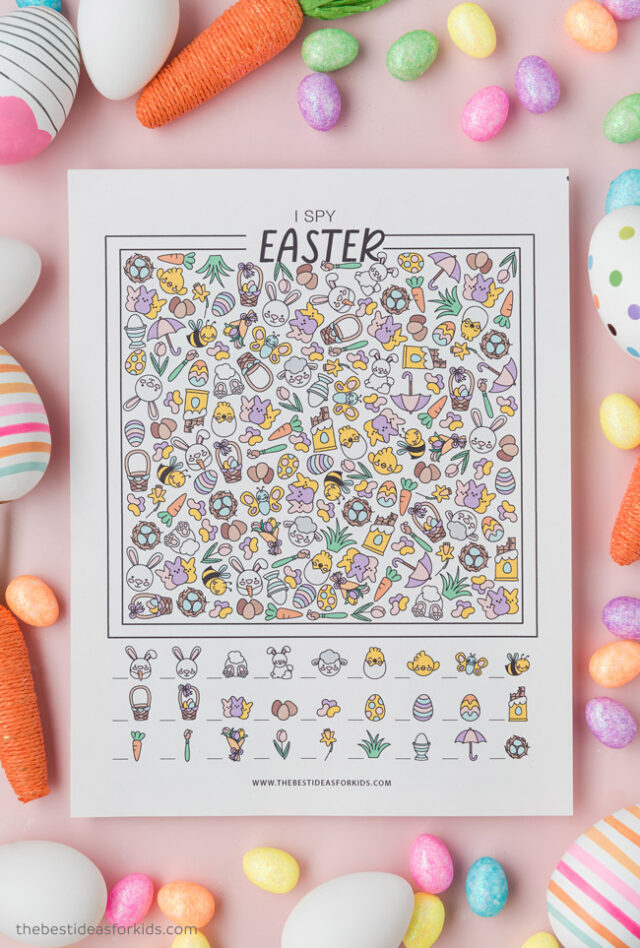 Ways to use the I Spy Printable:
– Print off and place in Easter baskets.
– Add to the Easter table as an activity kids can do during Easter dinner.
– Laminate the colored version and then kids can redo this over and over (great for classrooms or you can bring it out every Easter!)
– Have a competition who can find all of them the fastest. Make it a game and give out Easter chocolates as prizes.
– Follow the I spy activity with a game of Easter Bingo