These printable Easter egg cards are beautiful cards to make for Easter! Kids and adults will enjoy coloring these for someone they love this Easter season. Just print, cut and color! There are 3 different designs you can choose from!
RELATED: Easter Coloring Pages
Printable Easter Egg Cards
These printable Easter cards are so cute for kids to color!
Choose between 3 different designs. You can even use the outline of the egg to trace onto paper and have kids design their own!
The cards open up and you can write your own special Easter message inside!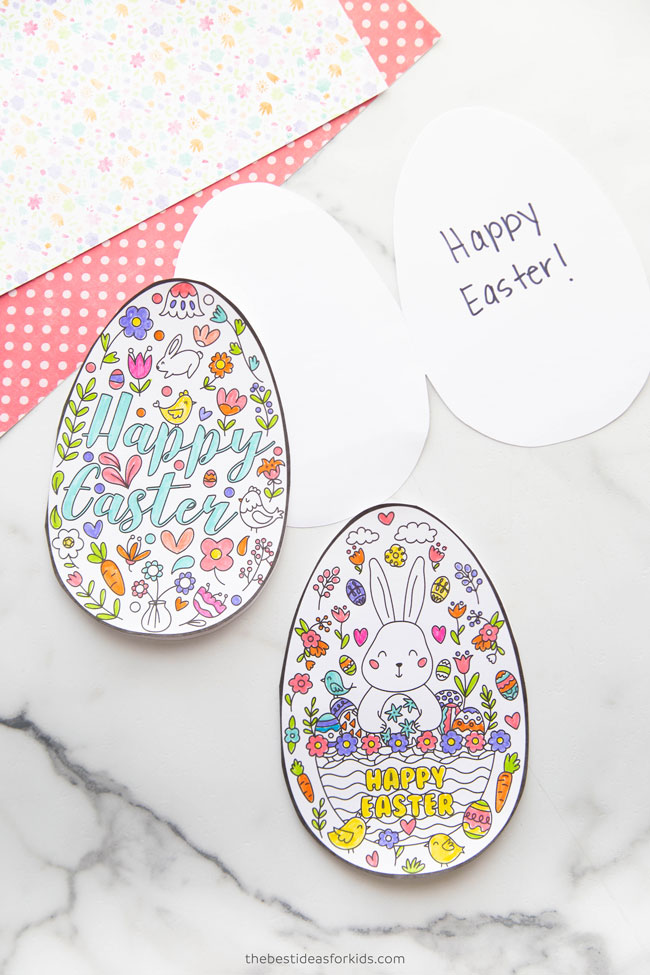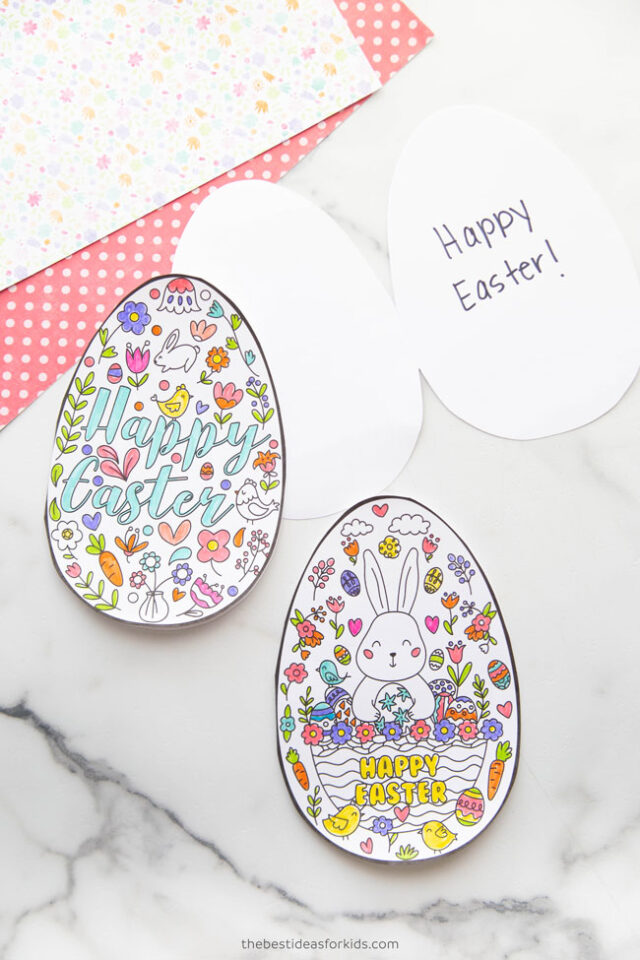 There are 3 designs to choose from.
Here is the bunny design: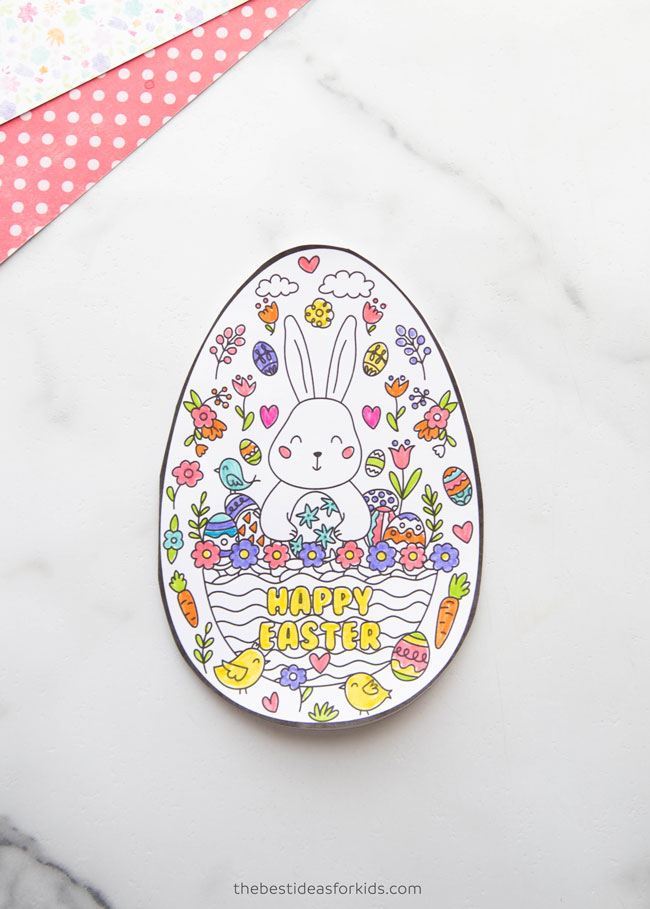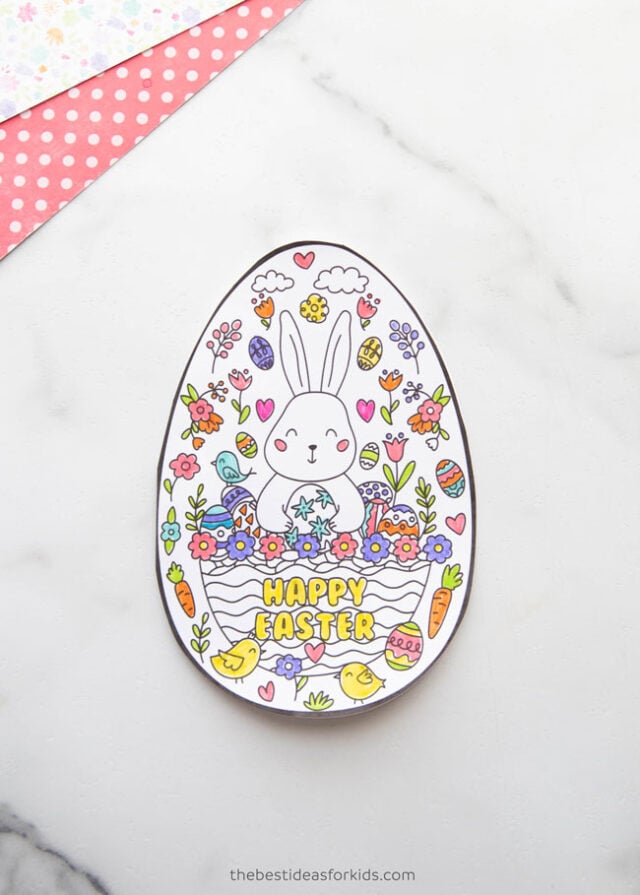 Here is one of the Happy Easter designs: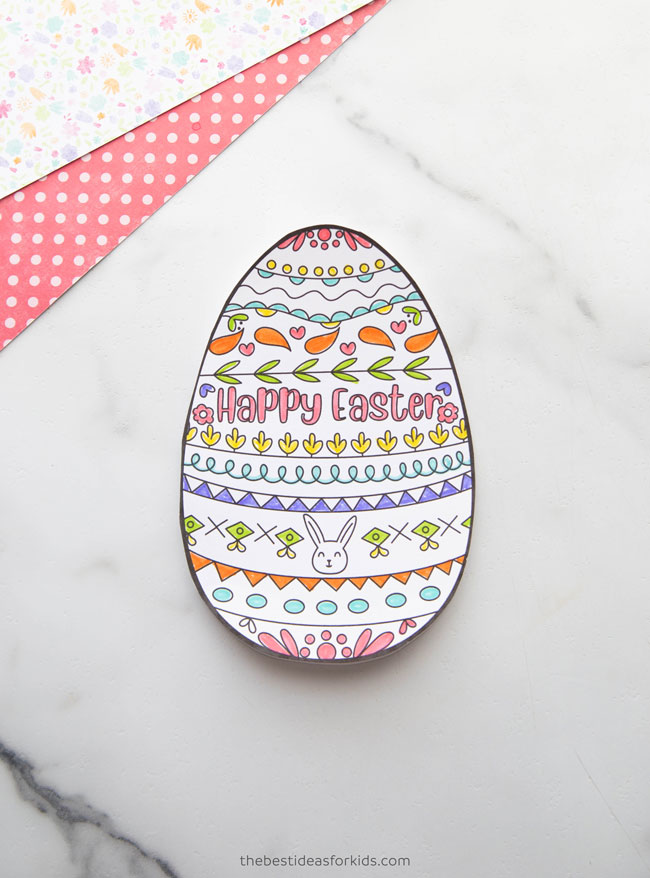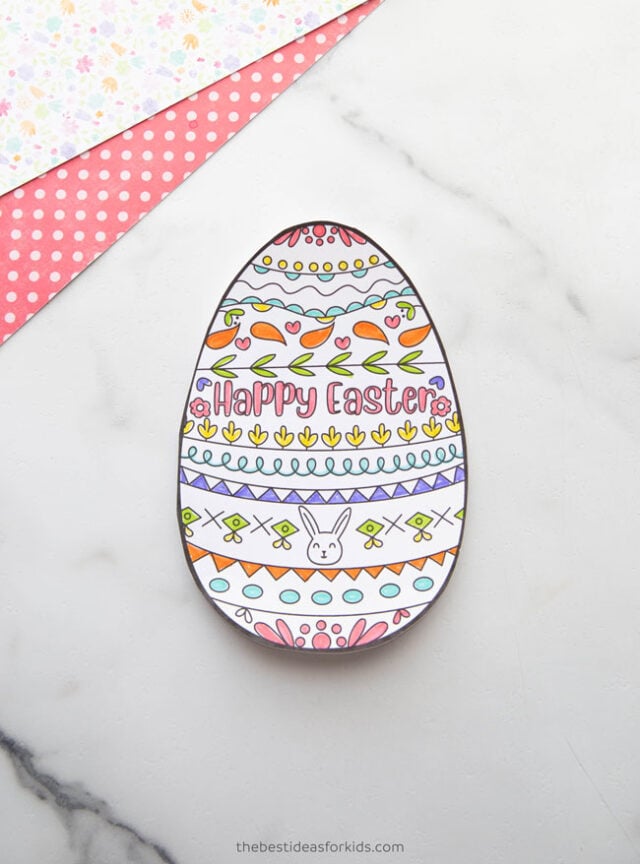 And here is the other Happy Easter design: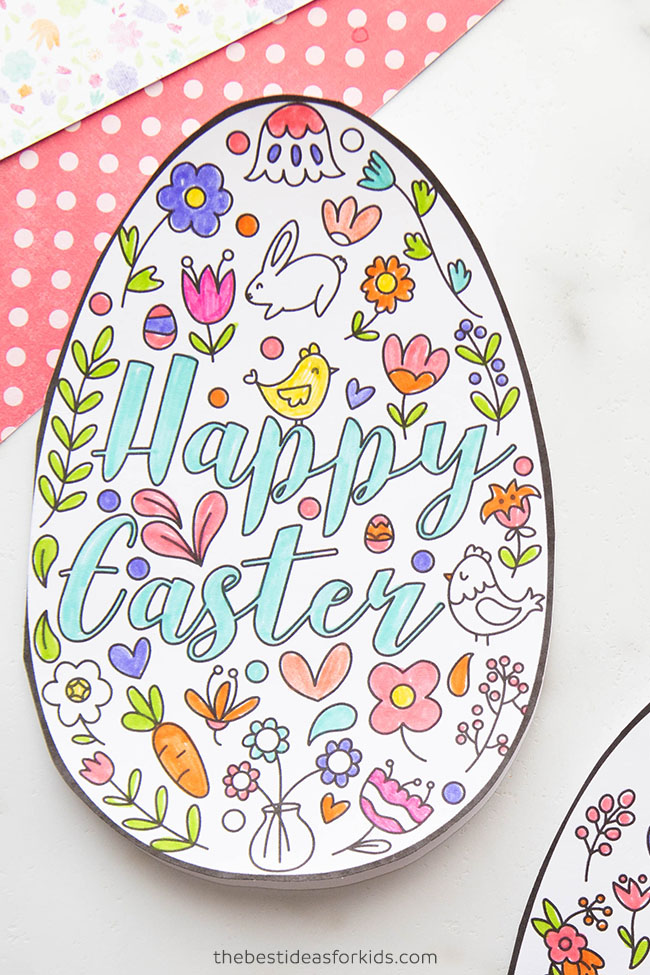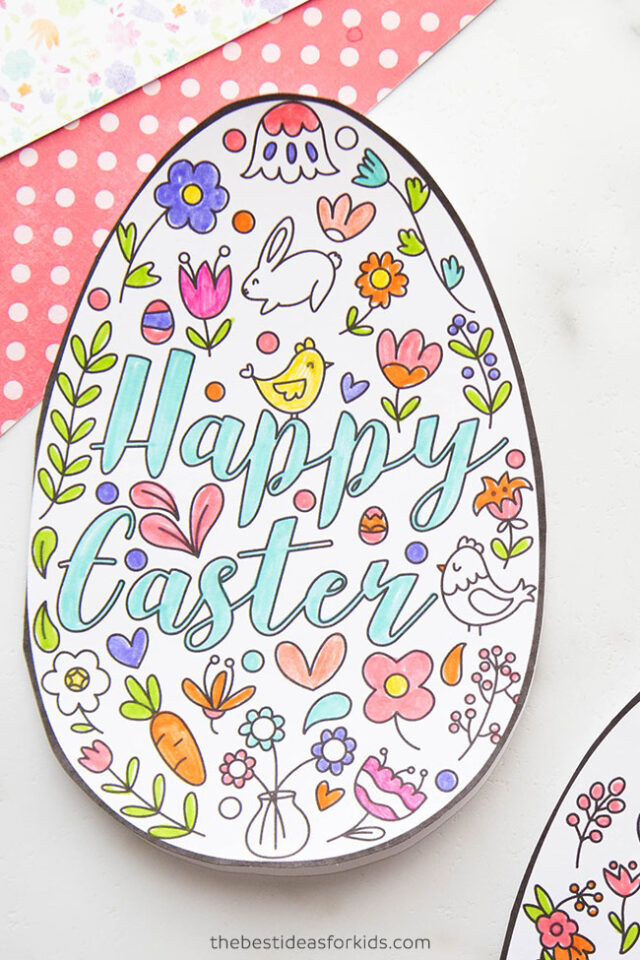 Watch the Video Tutorial!
Supplies Needed
Here's what you need to make these cards:
– Coloring materials – markers, colored pencils, watercolors or crayons
– Scissors
– Printable cards (you can get the printables on the form at the bottom of the post with a preview of the printables)
How to Make the Cards
1. Print off the card templates.
You can get the 3 designs at the bottom of this post, on the form with the preview of the printables.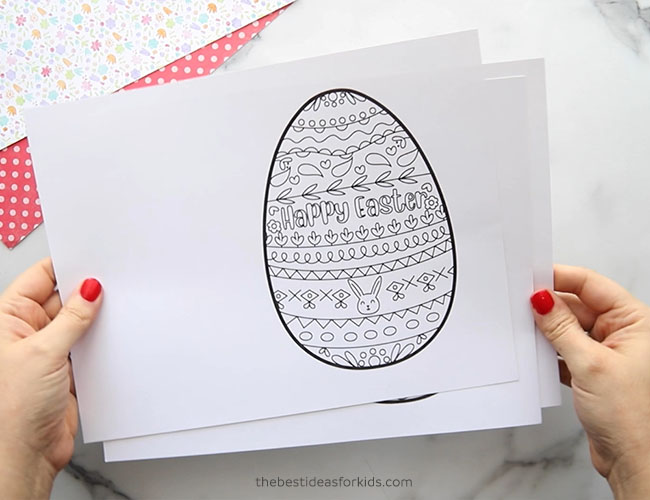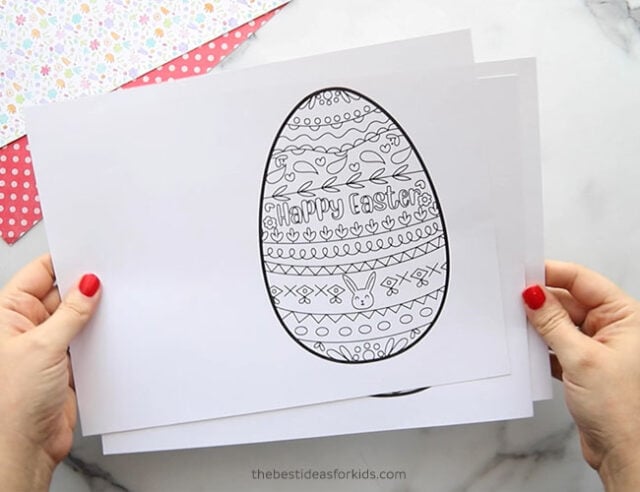 2. Fold the paper over.
The front of the card should have the design egg, like this:
Note: If your card does not fit to fold over, you may need to adjust your printer settings. Print at 90% size to reduce the size of the egg.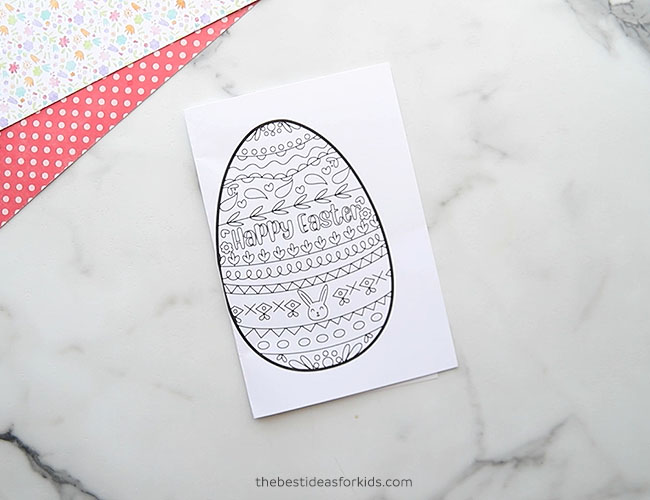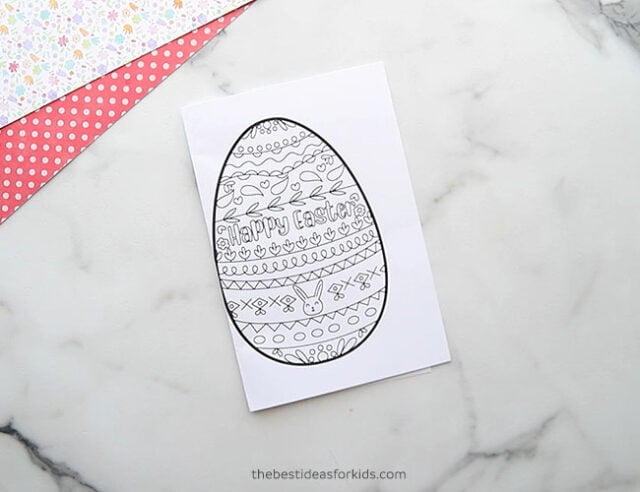 3. Cut out the card.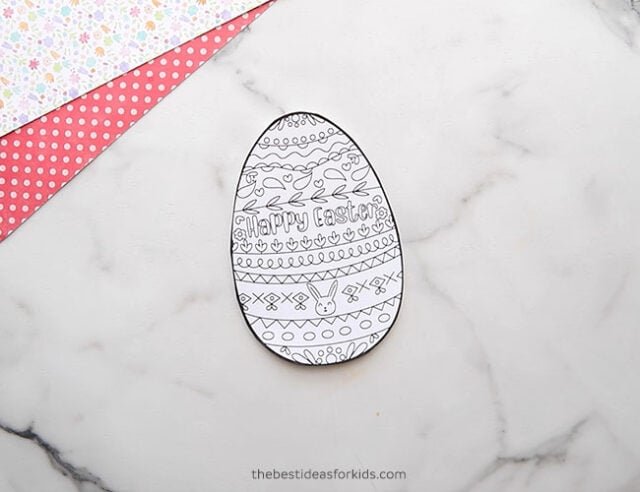 4. Color the cards.
Now is the fun part! Kids can use markers, crayons, colored pencils or watercolors to color the front of the cards.
You can even use the template to trace a new egg and kids can design and color their own cards too!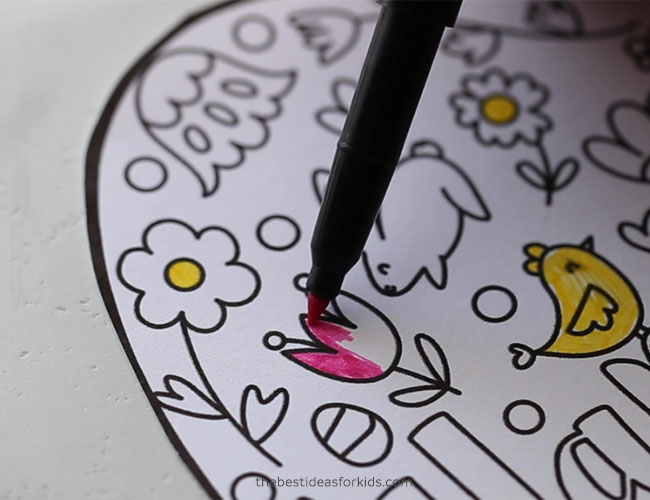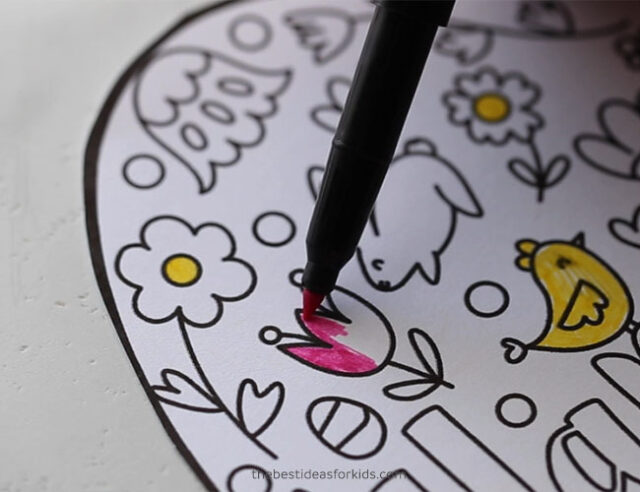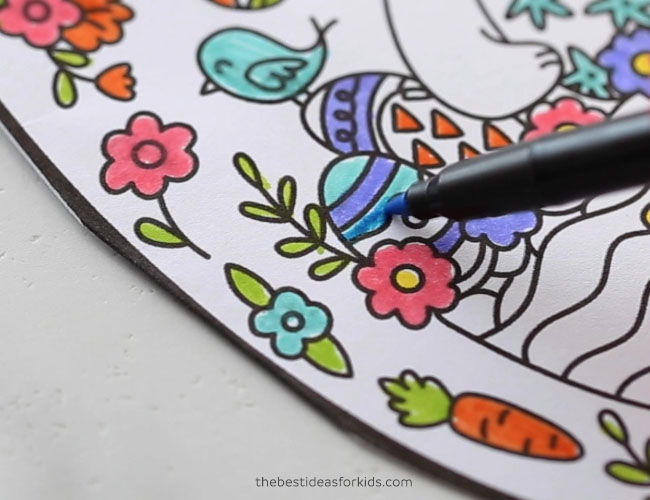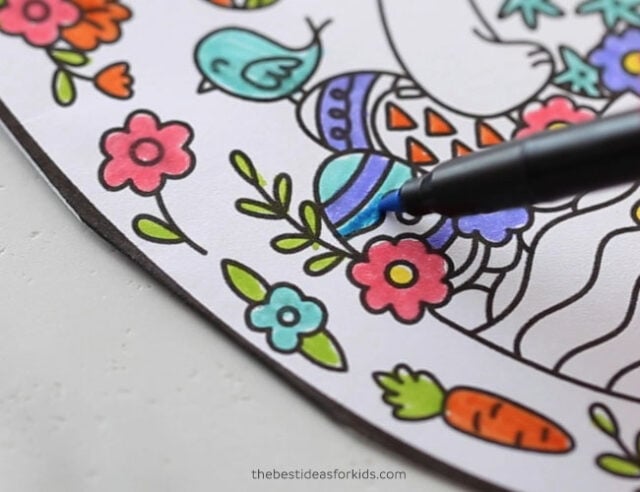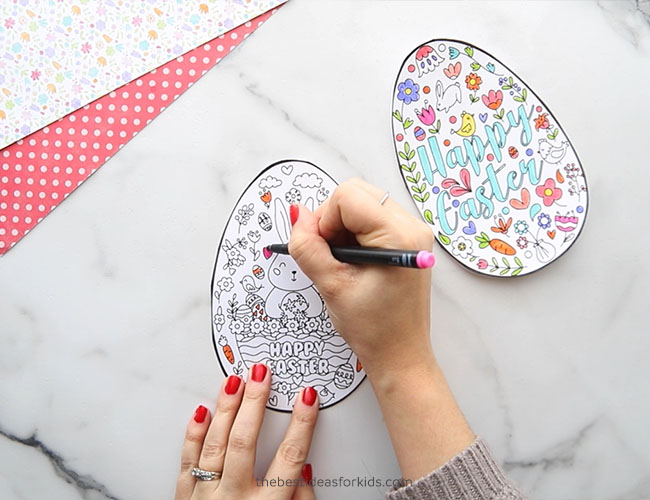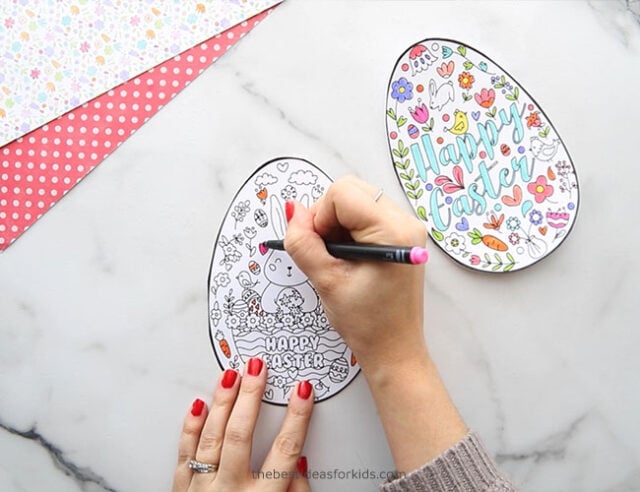 5. Open the cards and add an Easter message inside!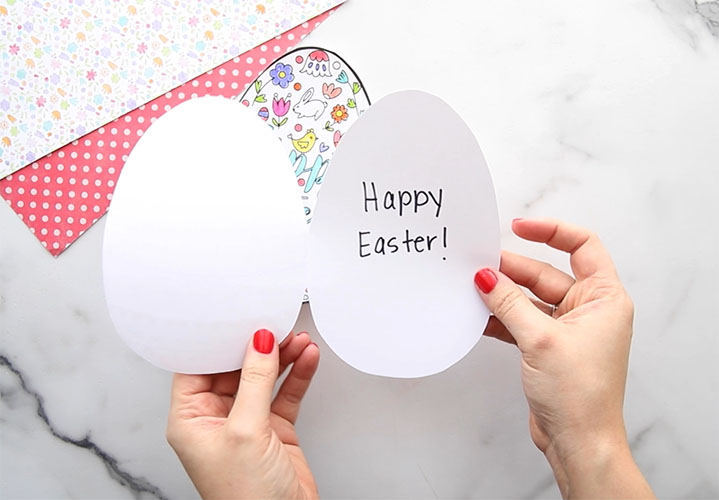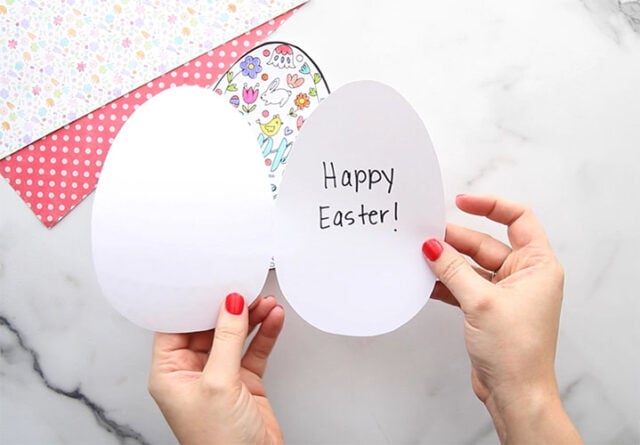 Your cards are now ready to give to someone special! We love how much detail there is on each card for kids to color.
Kids can even use the Easter egg as a template and draw and create their own designs too!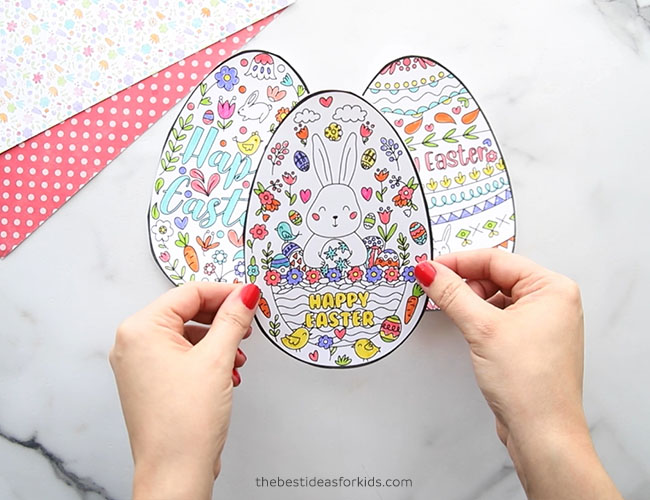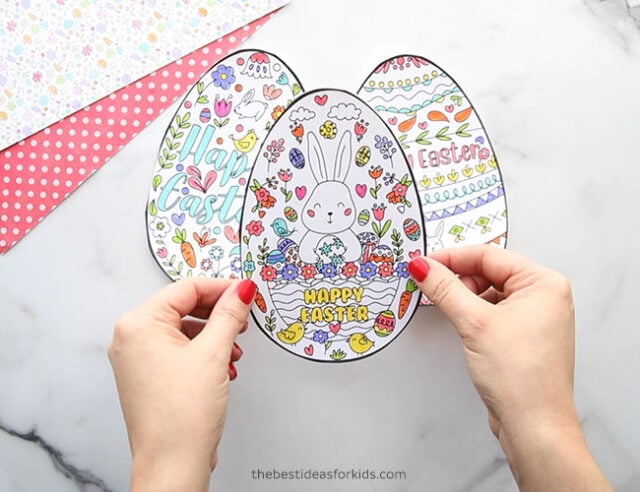 For another fun Easter printable activity, print off these Easter eggs to make an Easter egg wreath!
Get the Free Printable Cards