If you have a dinosaur fan in your house, then this simple activity will be a huge hit! It's easy to make and your kids can even help you make the dinosaur eggs!
RELATED: Frozen Dinosaurs
Fizzy Dinosaur Eggs Activity
Kids love doing this easy science experiment. Not only is it a fun activity for a dinosaur fan, but it's a great learning exercise too. They also get to practice fine motor work by using a pipette or dropper.
To save steps, you can even skip using food coloring and make white dinosaur eggs.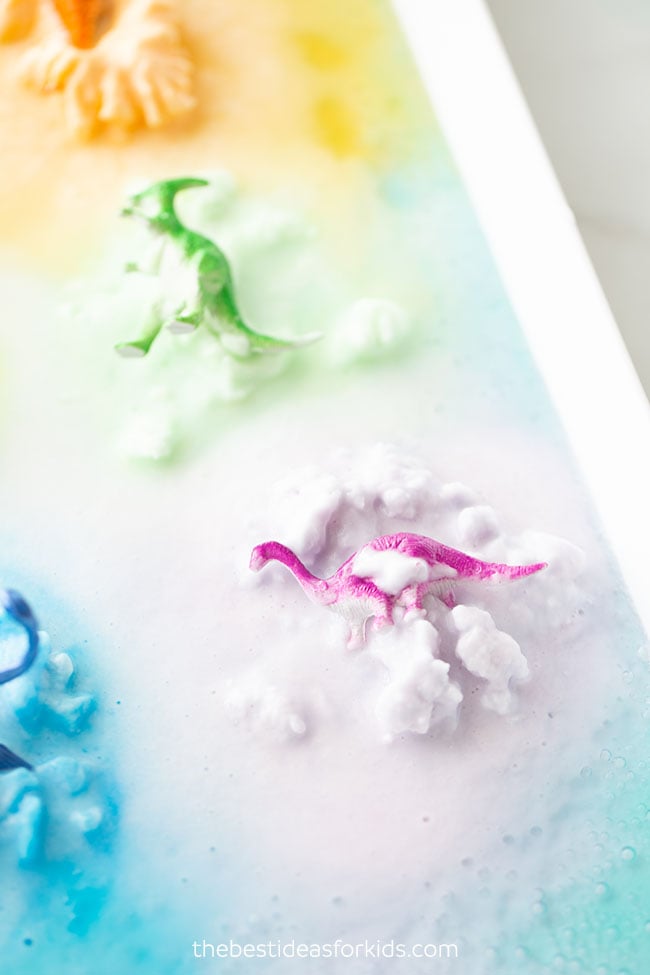 The Science
What happens when you mix vinegar and baking soda?
You see the bubbling and foaming but what is causing this reaction? The baking soda (sodium bicarbonate) is a base while the vinegar (acetic acid) is an acid and what you are seeing is an acid/base reaction. Initially, the reaction makes carbonic acid which is unstable and breaks down into carbon dioxide (CO2) and water which is what creates all of the fizzing and bubbles as the gas leaves the water.
Supplies Needed to Make Fizzy Dinosaur Eggs
– Baking Soda – we like this large 5 lb bag for activities
– Food Coloring Gel (one in each color of the rainbow) – we like to use this liquid food coloring gel since it's concentrated and makes the colors really vibrant
– Dropper
– Water
– Vinegar
– Small Dinosaur Toys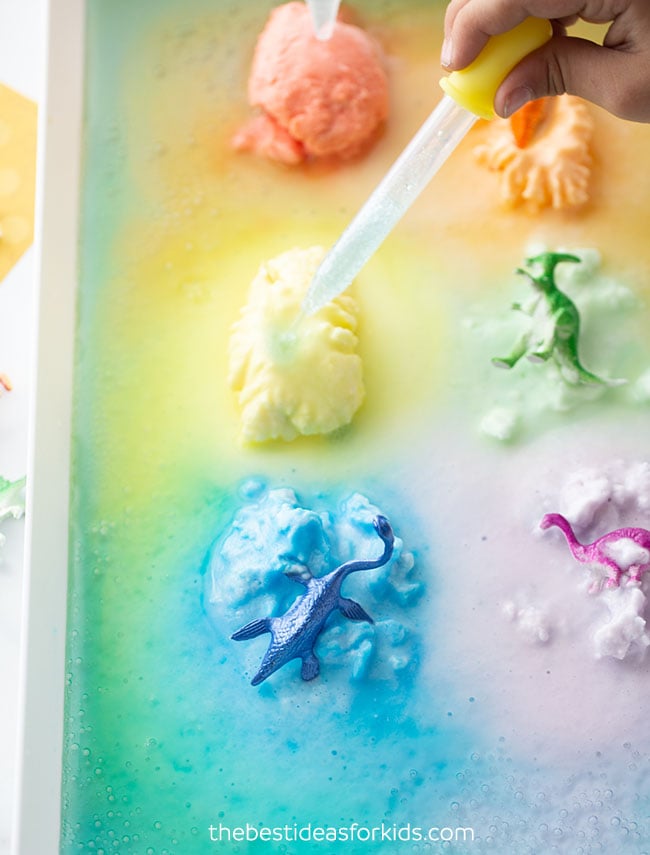 Watch the Video Tutorial Here
How to Make Fizzy Dinosaur Eggs
1. Add 1-2 drops of food coloring to 2 tablespoons of water (you can also skip the food coloring to make the eggs white).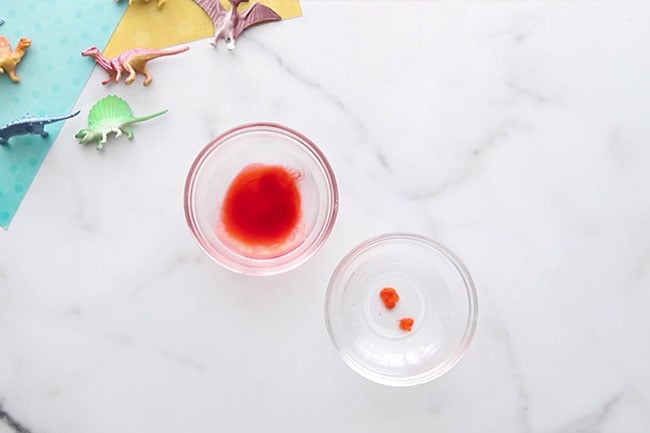 2. Add 1/2 cup of baking soda to a bowl. Then add the food colored water to the baking soda and mix.
Note – if you would like to make a larger batch of just one color, mix 1 cup of baking soda with 1/4 cup of water.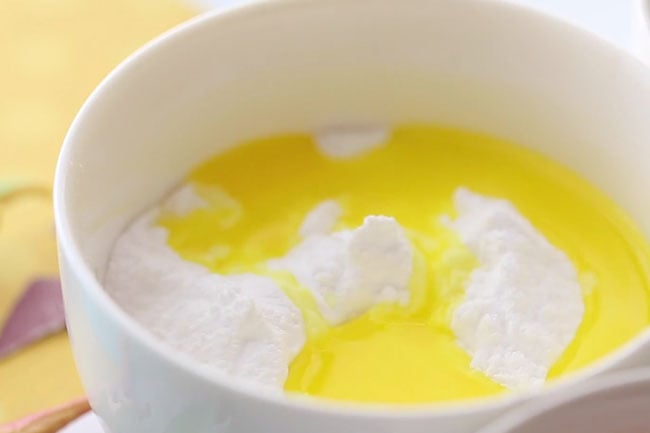 Mix until it becomes a crumbly texture you can mold. Repeat for each color you would like to make. If you find the mixture feels too wet to mold, add a little more baking soda in.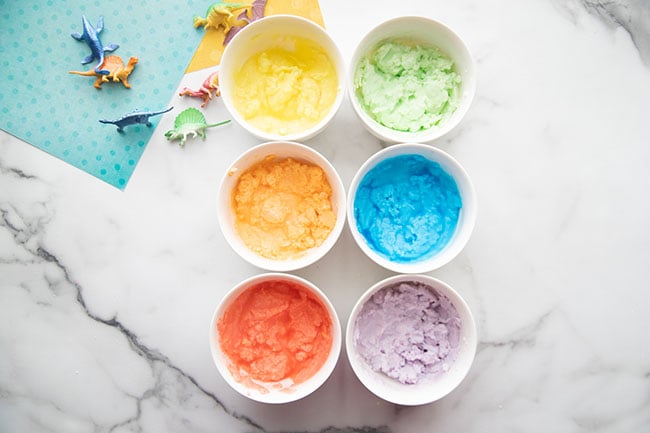 3. Take some of the baking soda mixture and place a mini dinosaur inside.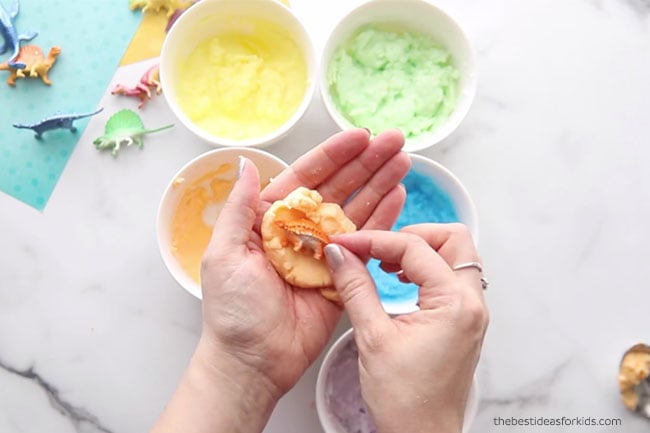 Add more of the mixture on top of the dinosaur and form into an egg shape.
If the mixture feels too wet to mold into an egg, add more baking soda to it.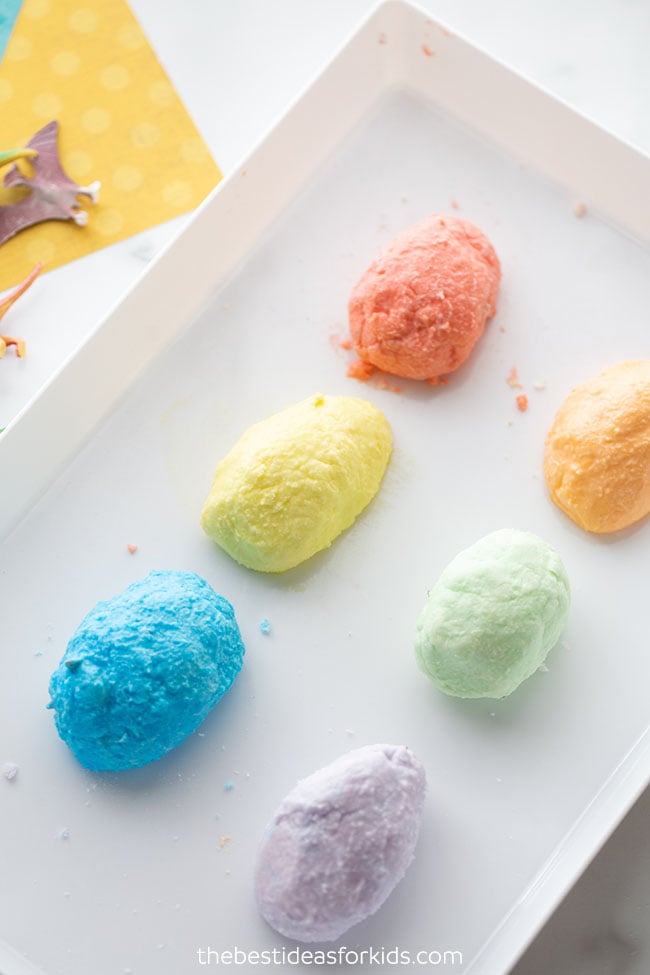 4. Optional – freeze for 15 minutes. The freezing will help keep the eggs together but you can also just add the vinegar right away!
5. Now you can use a dropper with vinegar to watch the dinosaur egg "fizz" away and see the dinosaur inside.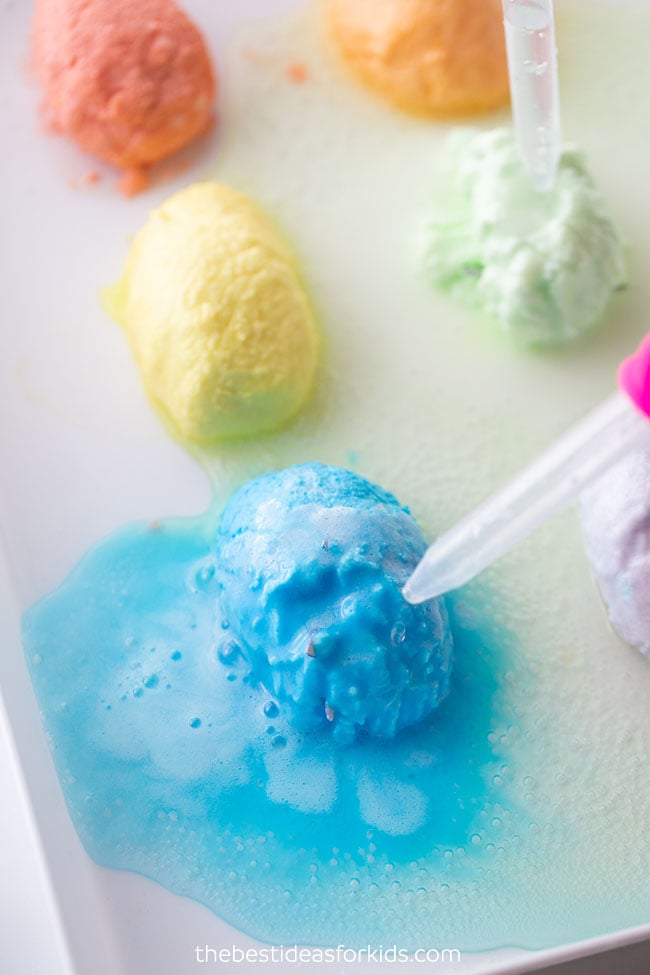 Kids will love hatching these dinosaur eggs! We matched the dinosaur colors to the eggs but you could also do surprise colored dinosaurs inside if you make white eggs.
More Science Experiments
Try this fun and easy Grow a Rainbow Experiment. You only need washable markers and paper towel!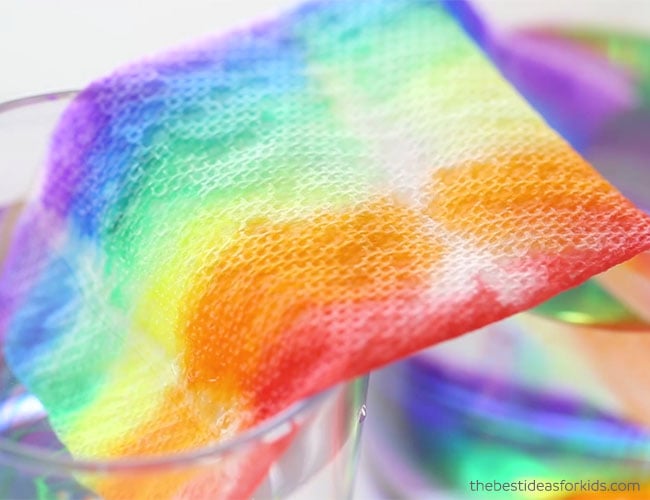 For another fun experiment, make some oobleck!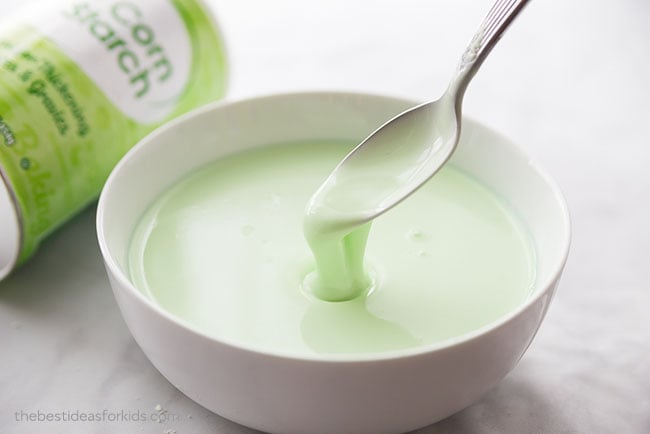 Try a rainbow rain cloud in the jar experiment!