Create beautiful Easter eggs using cardboard and beans! Use expired beans to create colorful Easter eggs that you can then add to an Easter tree or turn into a magnet.
RELATED: Pasta Easter Eggs
Bean Easter Egg Craft
You can make any design on your Easter eggs!

You can even decorate other Easter shapes using beans. Print off different Easter-themed templates to trace around or use Easter cookie cutters. Or see how we made Pasta Easter Eggs.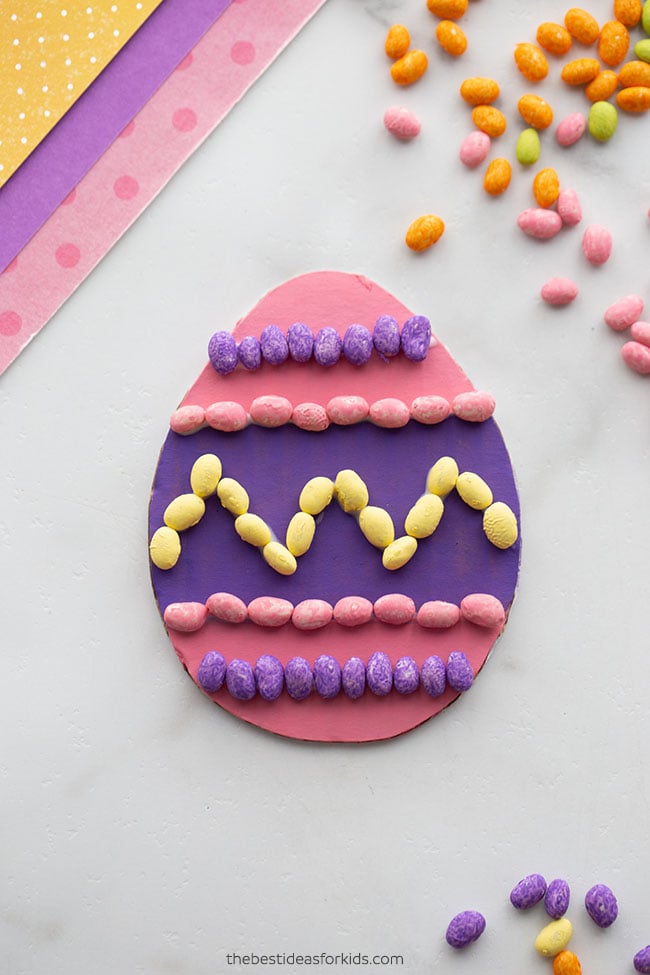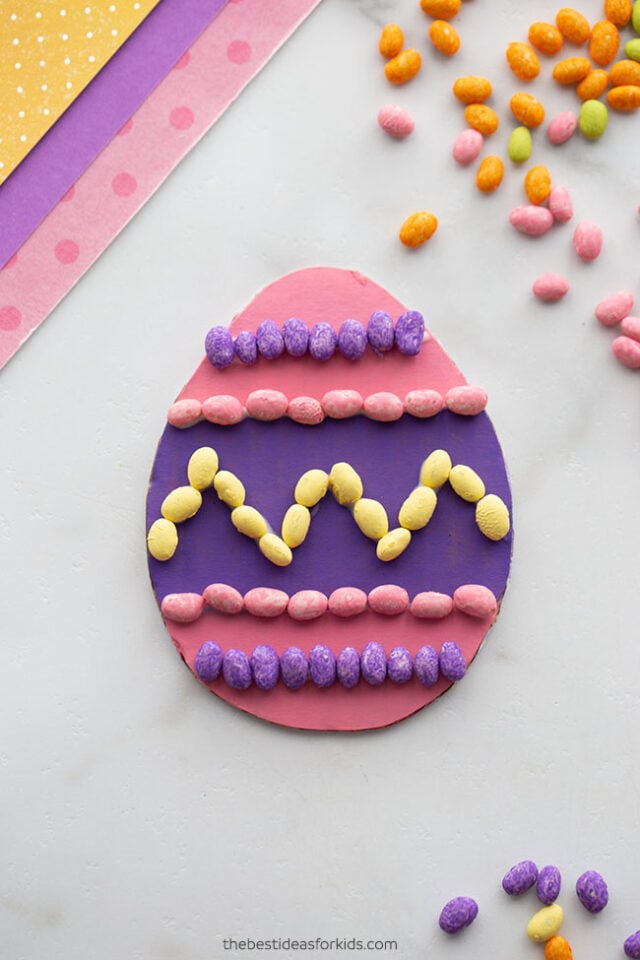 Supplies Needed to Make Bean Easter Eggs
– Cardboard

– Acrylic Paint

– White Pea Bean (or any white bean would work). We used white pea because I had an expired bag of them.

– Extra Strong Non-toxic glue – we like this brand. Or hot glue (adults only) works well.

– Easter egg template – get the template at the bottom of the post.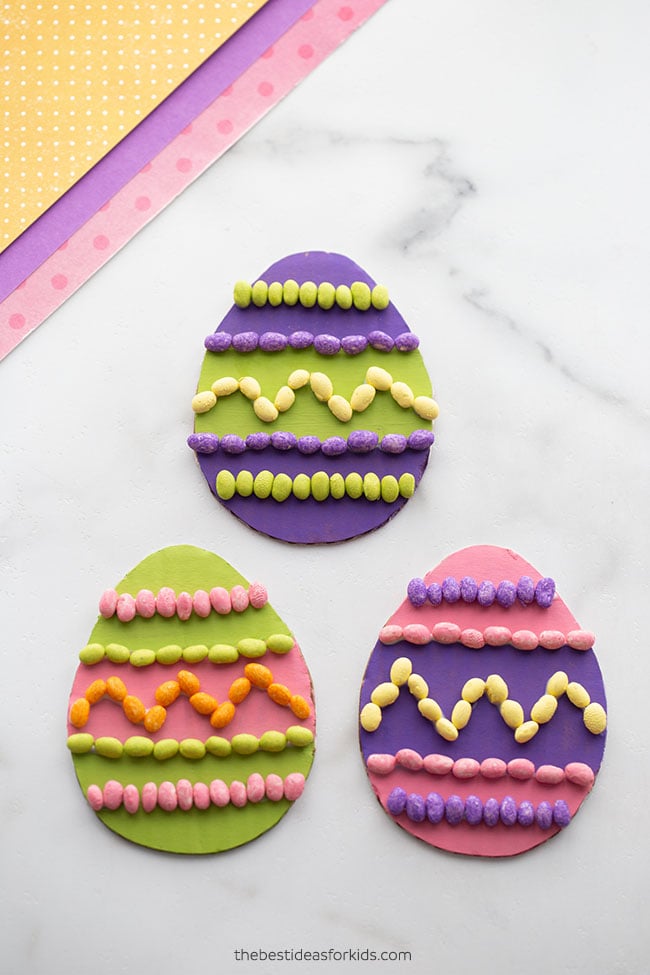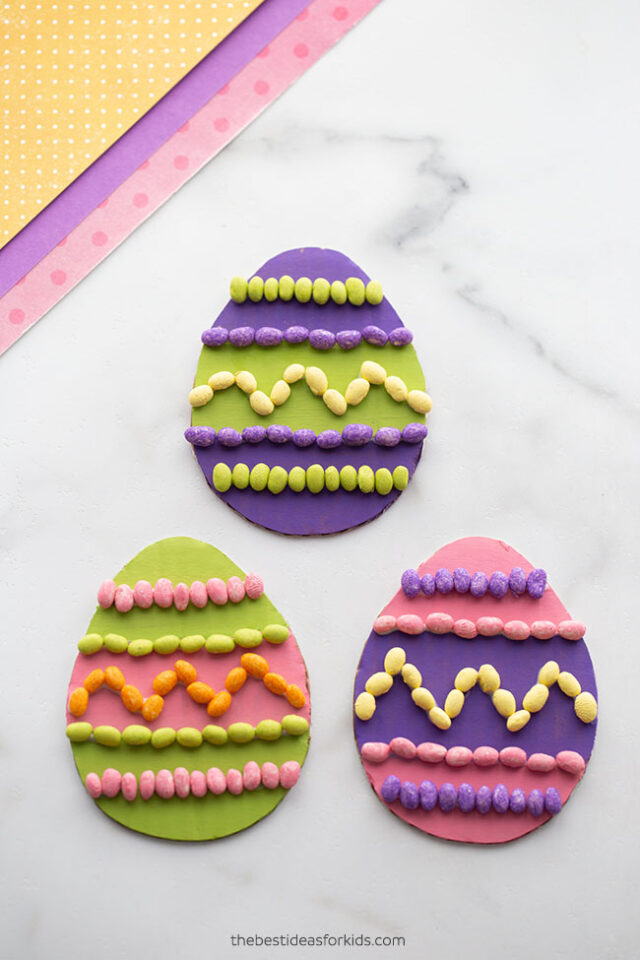 Painting Tips: 
If you don't want to paint all of the beans different colors, you can have kids glue on the beans and then spray paint all of the Easter eggs when you are done. You can also have the kids just glue on the beans and paint the whole thing when the glue dries.
Alternatively, if you want to paint the beans in advance for kids, we like to put a bunch of beans in a bag and squirt the paint into the bag. Then squish the bag to evenly distribute the paint. Once the paint has covered the beans, take it out of the bag, separate them, and lay flat to dry on some wax paper.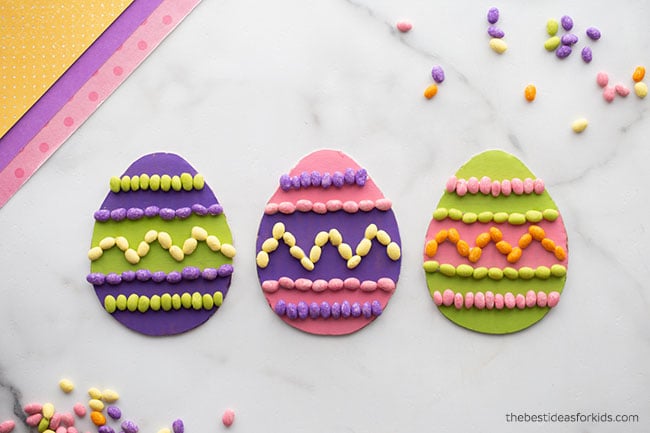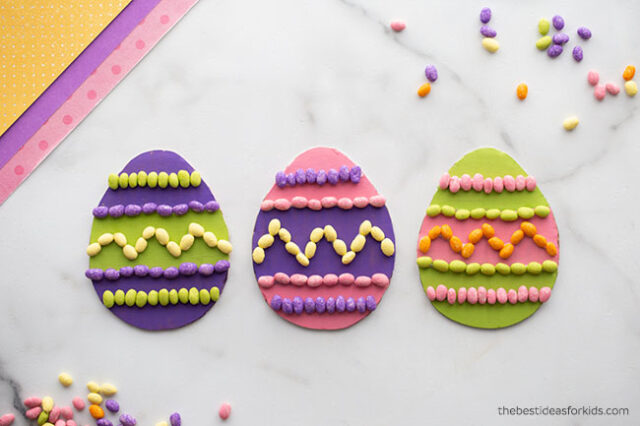 Watch the full tutorial video here before you get started! 
Directions to Make Bean Easter Eggs
1. Start by putting a small amount of beans into a bag.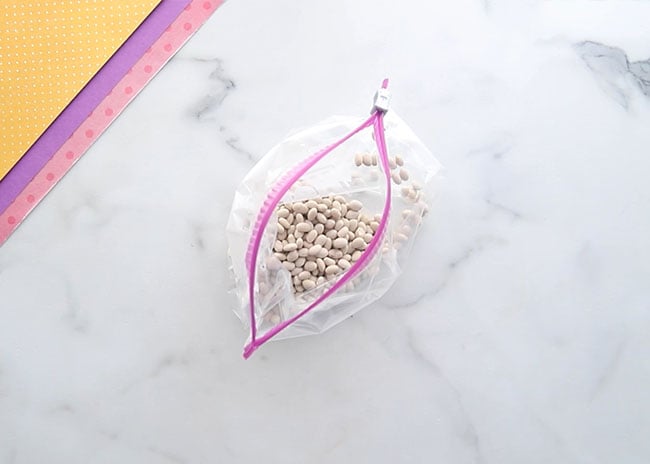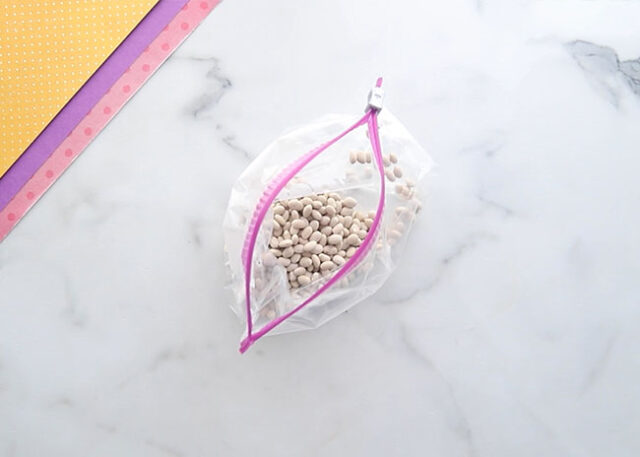 2. Add some paint into the bag and mix with the beans until they are coated.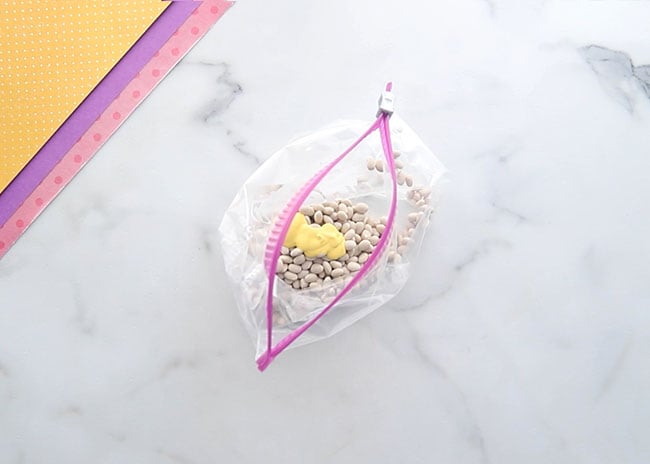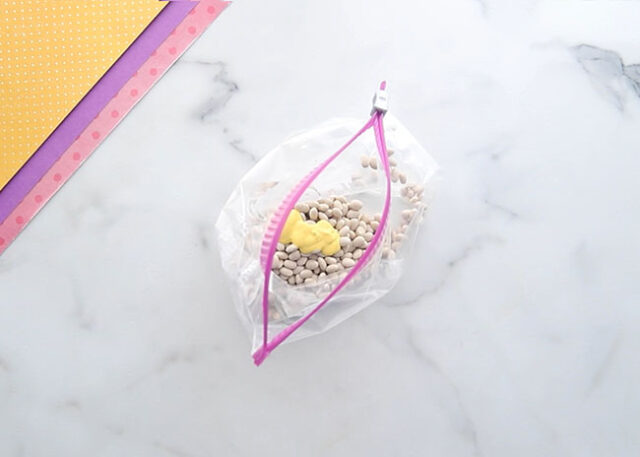 3. Lay the beans out to dry. You do not want them overlapping too much or they may stick together when drying.
For alternative painting options, see painting tips above.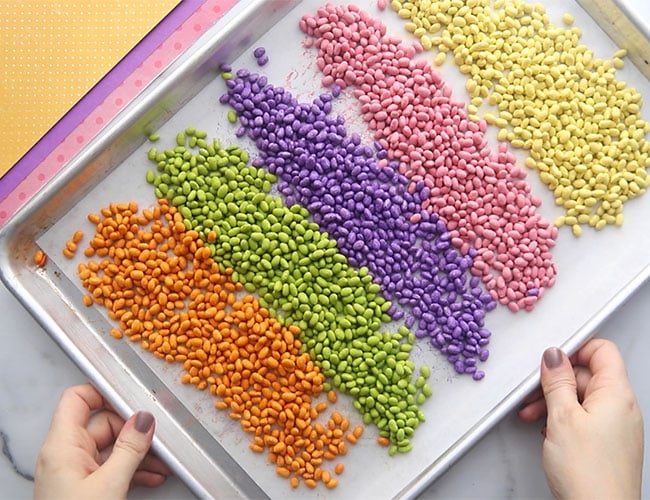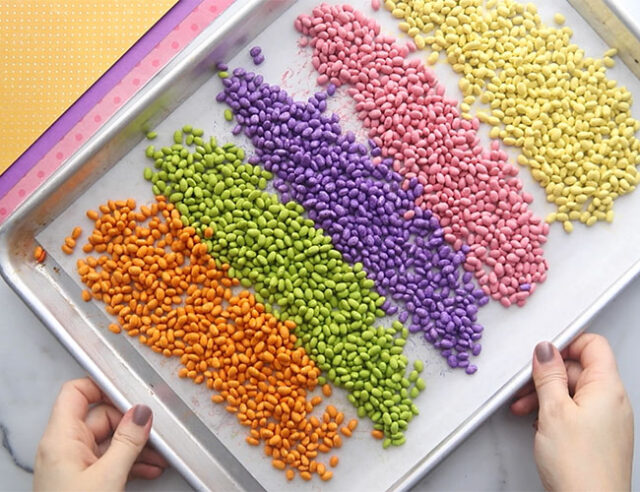 4. Cut out cardboard Easter eggs. Use the template provided at the bottom of the post as a template to trace around. You can also trace around an Easter egg cookie cutter or draw your own Easter eggs.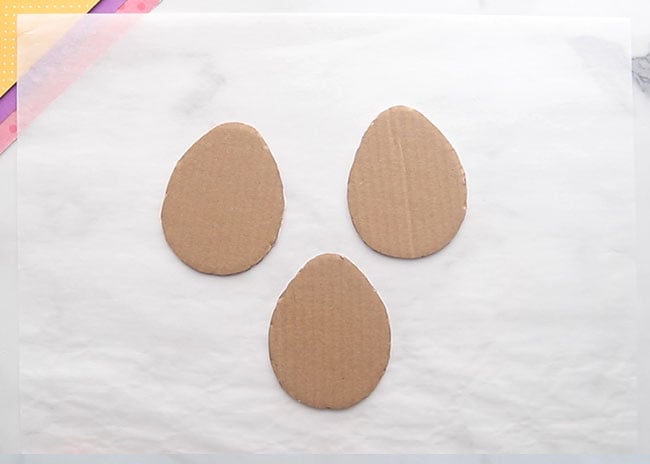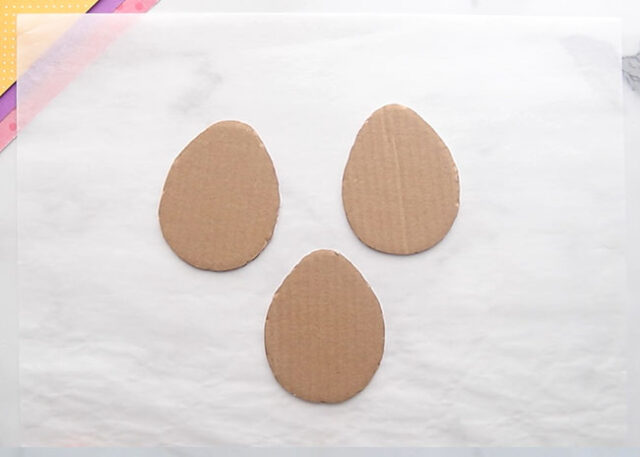 5. Paint the cardboard Easter eggs. We did 2 colors on each egg.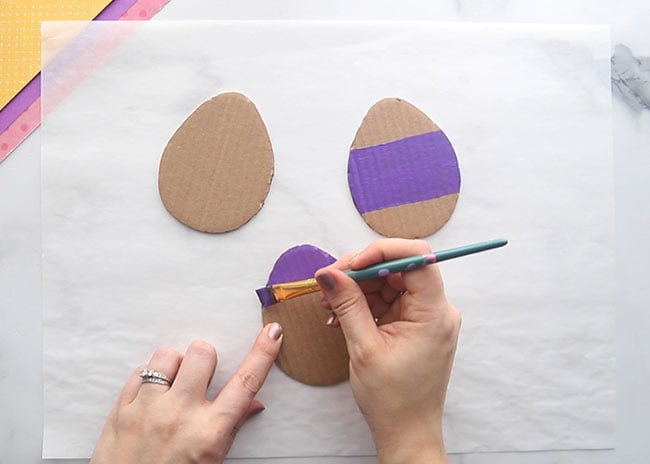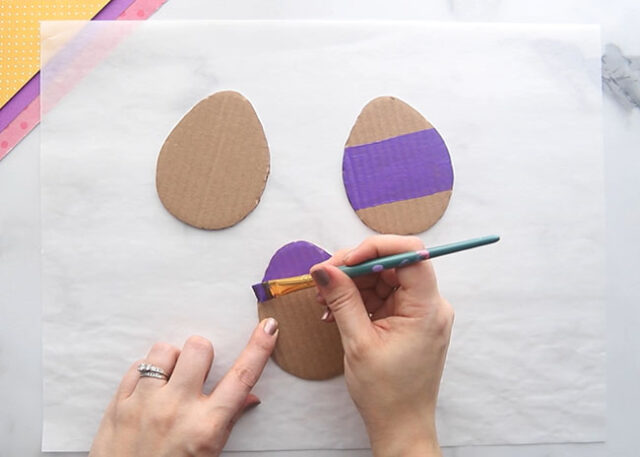 6. Once the cardboard is dry you can glue the beans on in different patterns. Use straight lines, zig zags or make up your own patterns!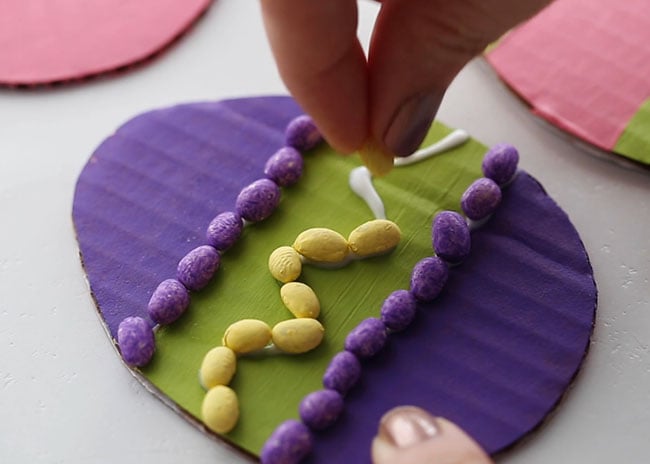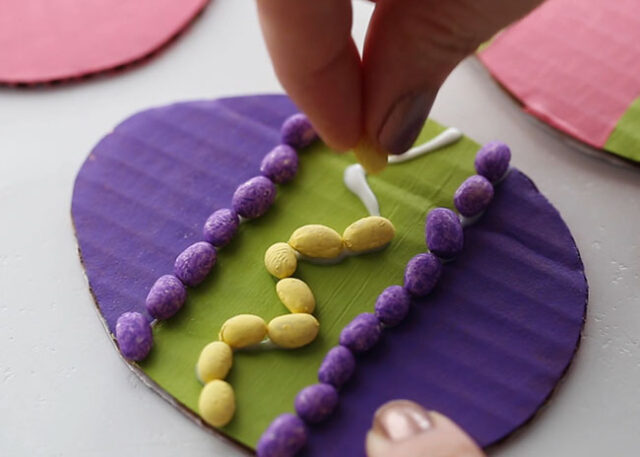 Mix up the colors or make multi-colored eggs. There are so many possibilities with this invitation to decorate an Easter egg activity.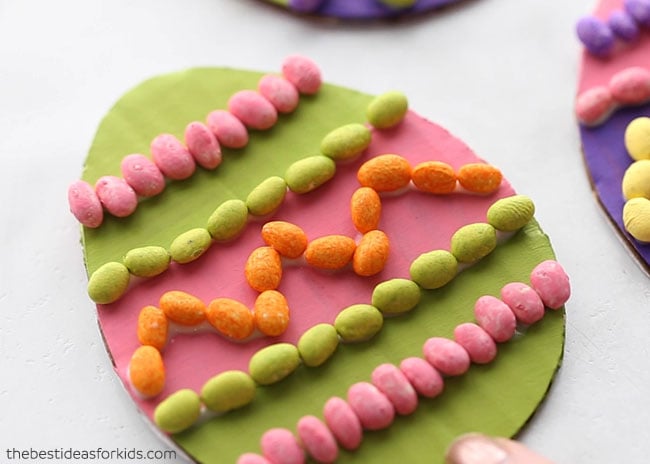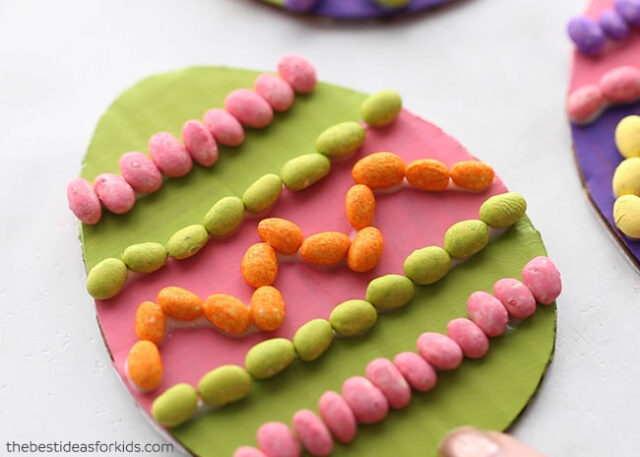 This Easter craft makes the prettiest eggs! Add them to an Easter tree or put a sticky magnet on the back and place them on your fridge.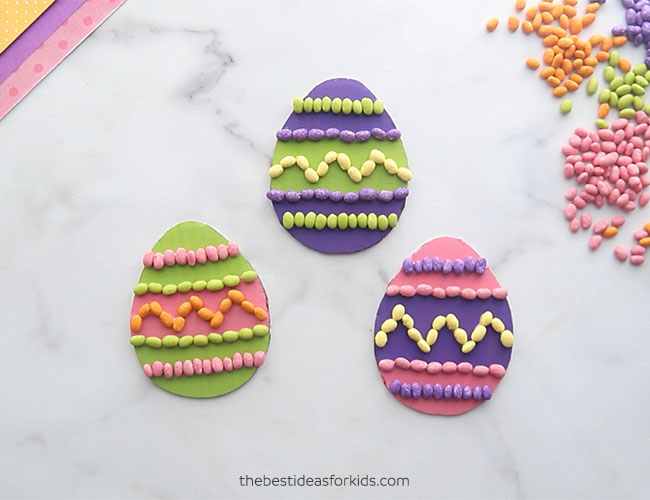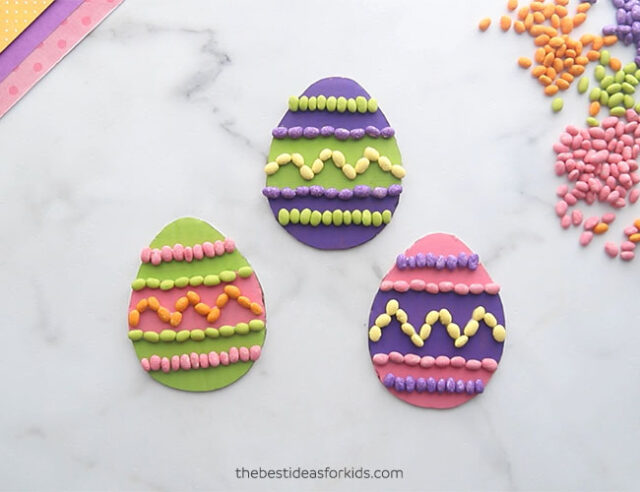 Get the free printable Easter egg template below!