If you're looking for a free printable ballerina silhouette we have 3 different versions you can choose from. There are so many fun ways you can craft with these ballerina silhouettes! We used coffee filters to decorate the ballerina's tutus but you can use cupcake liners, craft tulle or even tissue paper. You can frame the art and place it up in a nursery or kids room or just have fun making this easy ballerina craft!
RELATED: Silhouette Scratch Art
We love how simple these are to make! They can be customized to be any color you like. We love the watercolor look but you can paint with regular paint or color with pencils, pastels or crayons.
This is an easy craft for kids to do and they will love painting the coffee filters.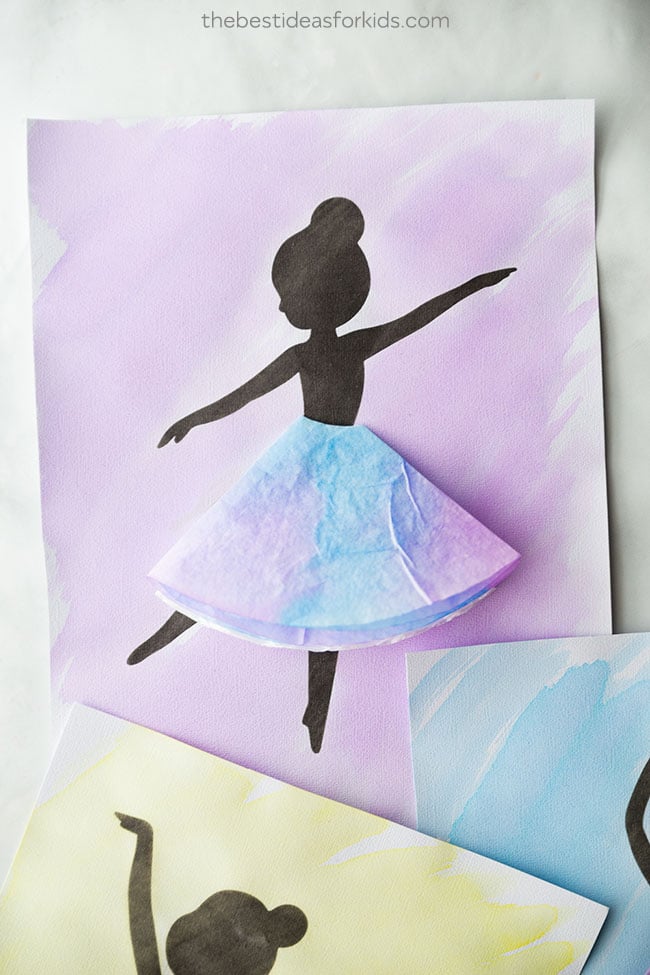 Ballerina Silhouette
To make this ballerina silhouette craft, you can choose from one of three ballerina silhouette free printables. You can get the free printables as a free gift by subscribing to our newsletter at the bottom of the post.
Here are the 3 silhouette templates: 

Supplies Needed to Make a Ballerina Silhouette Craft
Free Printable Ballerina Silhouettes (sign up for our newsletter on the form with a preview of the template near the bottom of this post)
How to Make a Ballerina Silhouette Craft
1. First, print off the ballerina silhouette templates on your white cardstock. The template is available to subscribers as a free gift. You can grab the template on the form with the preview of the ballerina silhouettes down below.
2. Once you have your print-outs, apply a light color wash to your paper and then let this dry. You can use regular watercolors or we prefer liquid watercolors. With liquid watercolors you can use just a little drop with water and dilute the drop of color as much as you want.
3. While your paper is drying, you can decorate your coffee filters with watercolors. Lay out some wax paper to protect your surface for this step. Apply two different color watercolors to each coffee filter. You can paint with brushes or use droppers to drop the colors on the coffee filters.
We mixed red & yellow, blue & purple, and red and blue on each coffee filter: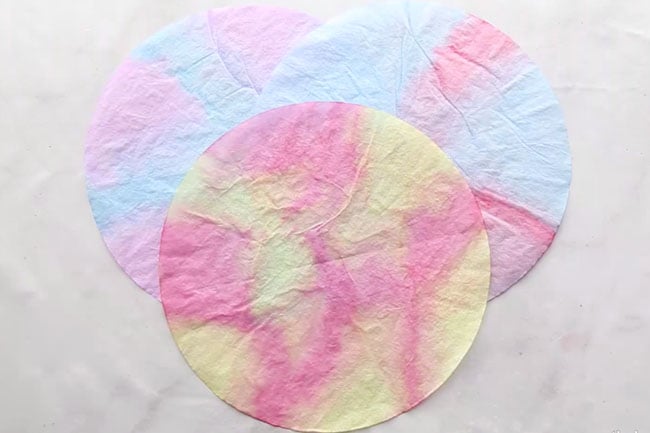 4. Your coffee filters will need to dry overnight. Let them dry on a paper towel over your wax paper.
5. Once dry, fold over until you get a triangle shape. Then cut off the tip to match the size of where you are going to place the ballerina's tutu.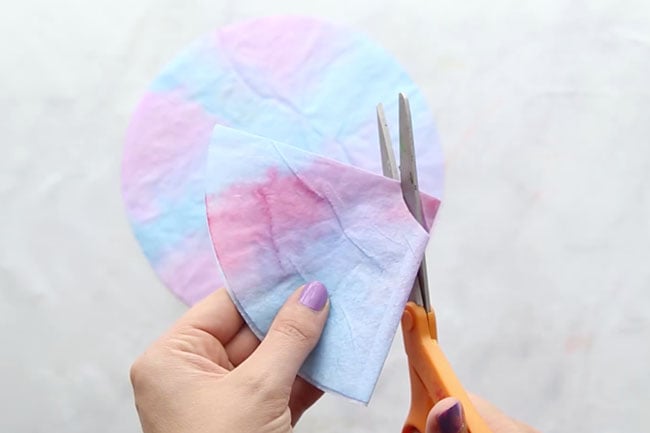 6. Get another coffee filter and make it the same size.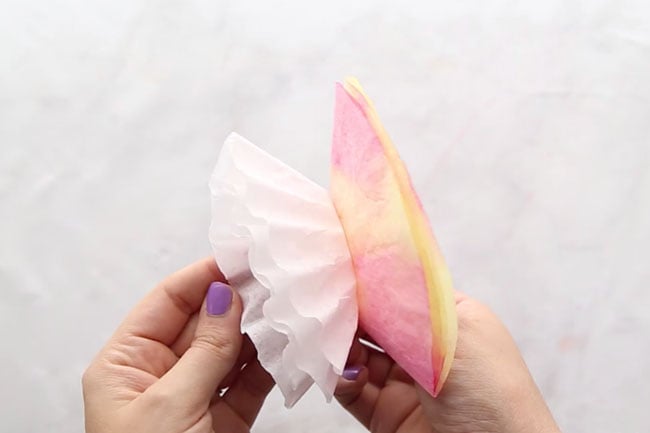 7. Now glue the coffee filters to your paper and you're done! We left the top coffee filter flat but you can also flare this a little bit to create a more ruffled look.
Watch the full video tutorial here before you get started!
We love the 3D effect of the coffee filters. Which one is your favorite?
Note – make sure you check all folders to receive your subscription confirmation. Sometimes this can end up in "other" or "promotion" folders. If you do not receive it, contact us here for help. 
More Crafts for Kids
See our list of over 100+ crafts for kids – something for every holiday too!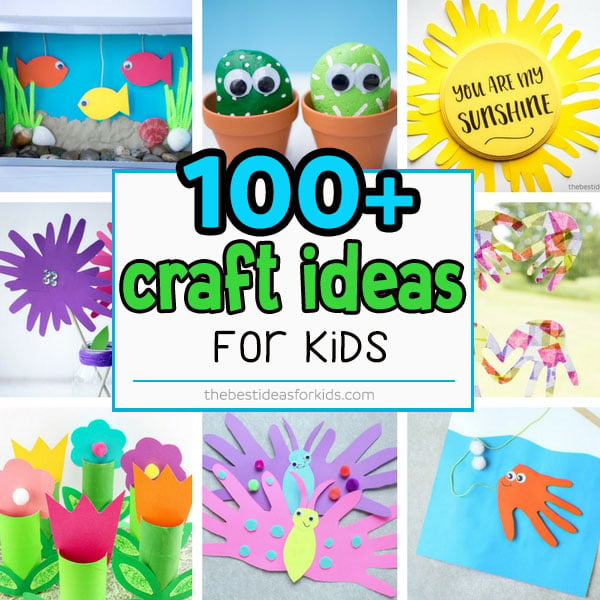 Pin this post for later!