This cardboard ballerina craft is a beautiful way to explore nature and create art! You only need cardboard and our free printable ballerina template to make this easy craft!
RELATED: Ballerina Silhouette Art
Cardboard Ballerina Craft
The best thing about this craft is you get to explore different colors, textures and nature to create beautiful art.
Take pictures along the way to remember which backdrops you used to fill the ballerina's skirt!
Alternatively, you can add a sheet of sticky contact paper behind the ballerina or a self laminating sheet and attach the flowers and leaves to the sticky sheet to fill it in.
Nature Art Options
There are so many beautiful flower options you can use with this ballerina cut out!
Here are a few of our favorite ones: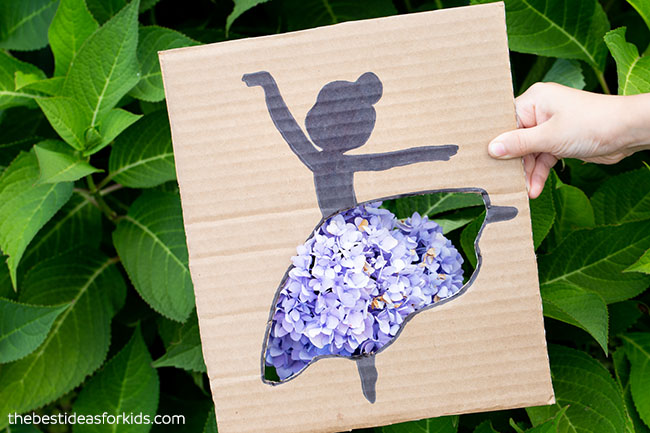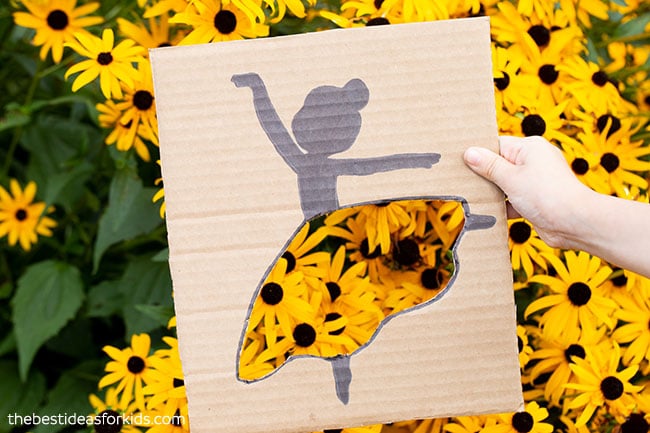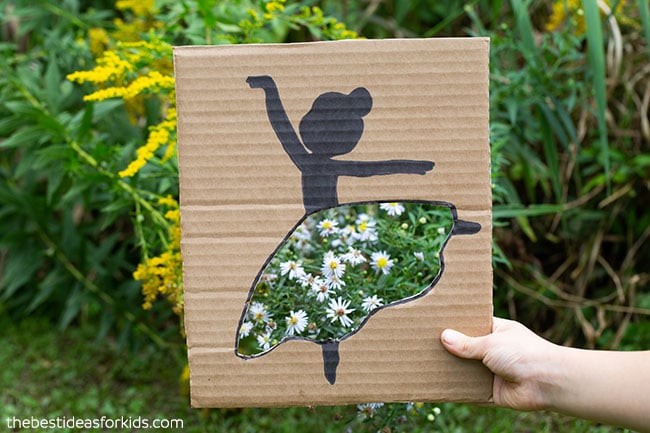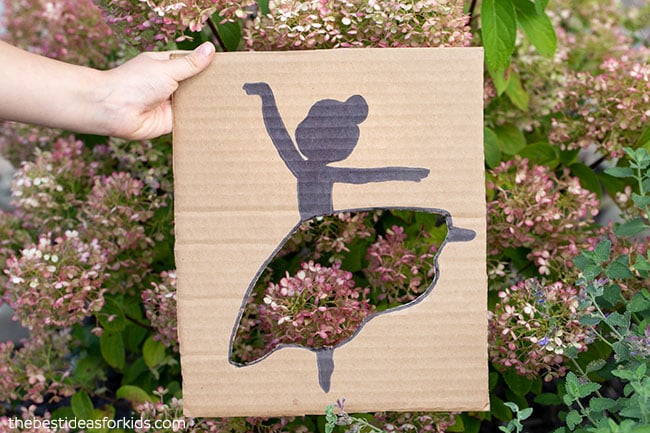 You can also choose other backgrounds, like these other nature backdrops: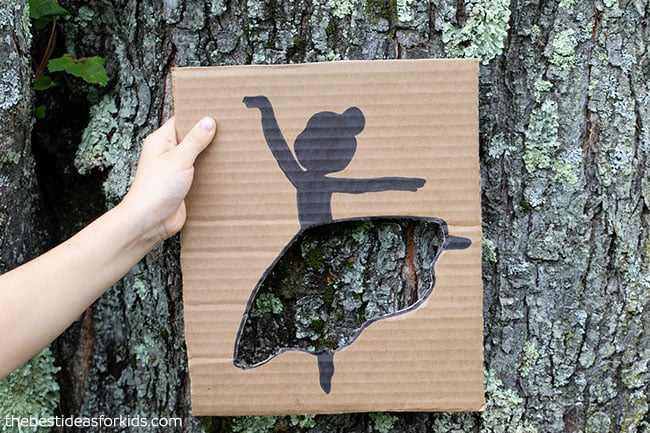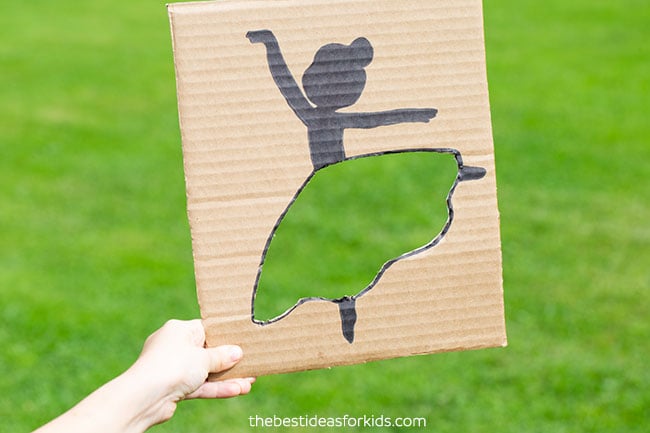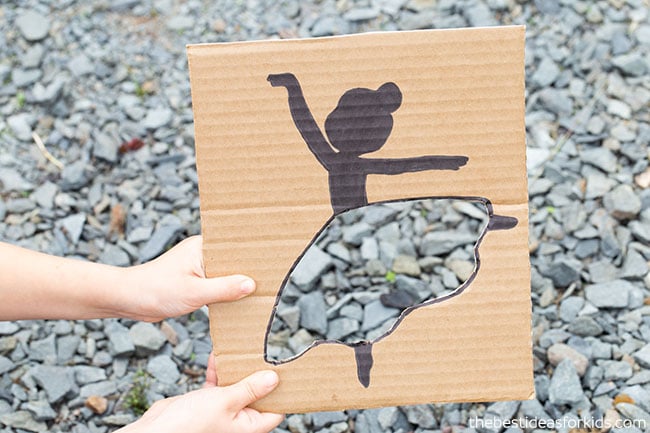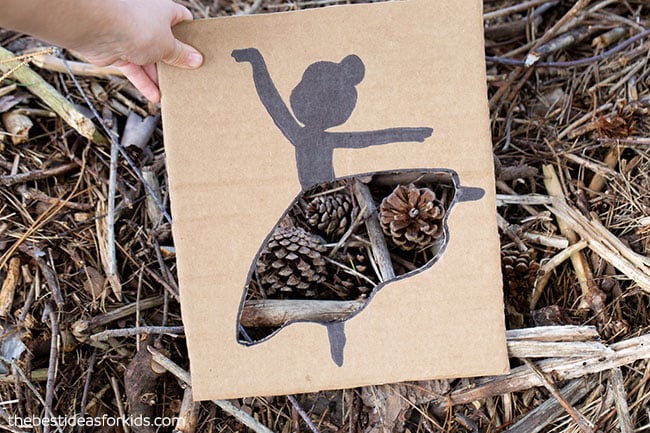 Supplies Needed to Make a Cardboard Ballerina
-Cardboard
-Black Permanent Marker 
-Heavy Duty Scissors (adults to help with this part)
-Ballerina Template – you can get the template at the bottom of the post (on the form with the preview of the template)
Watch the Video Tutorial Here
How to Make a Cardboard Ballerina
1.  Print off the ballerina template. You can get the template at the bottom of the post (on the form with the preview of the template).
You can also freehand draw your own!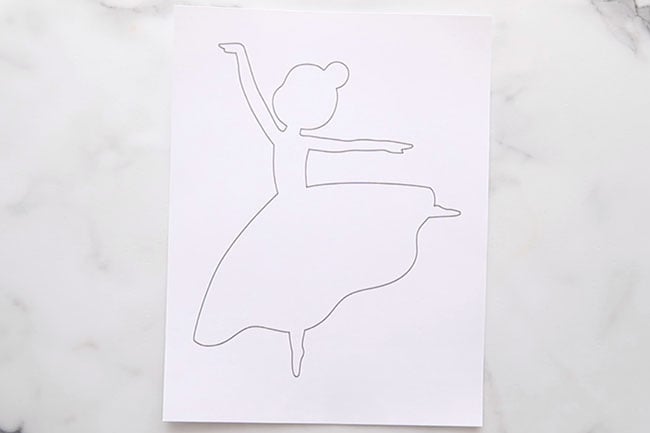 2. Cut out the ballerina.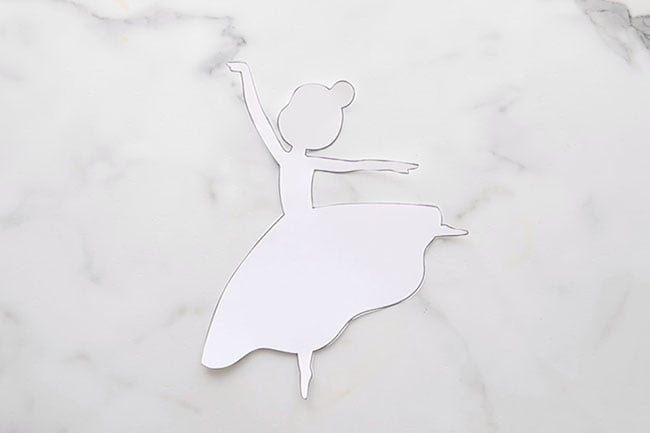 3. Trace around the ballerina template onto cardboard with a pencil.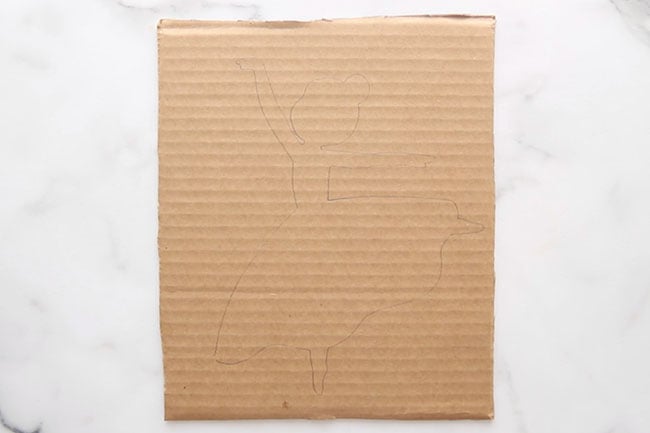 4. Outline the ballerina with a black permanent marker.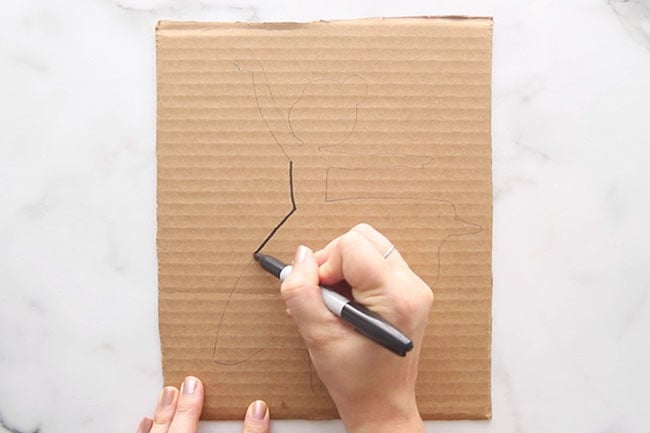 5. Fill in the top and bottom of the ballerina (not the skirt) with marker. You can also paint this part in.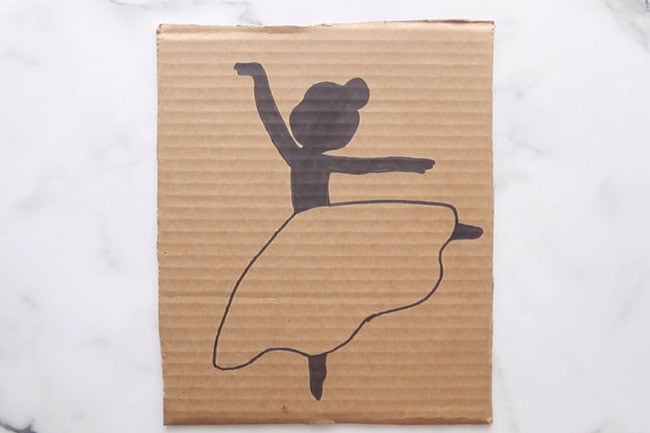 6. Cut out the skirt using scissors. You can use an X-acto knife (adults only) to outline where to cut and then use heavy duty scissors to cut it out.
Note: thick cardboard is hard to cut with regular scissors so we recommend a pair of heavy duty scissors.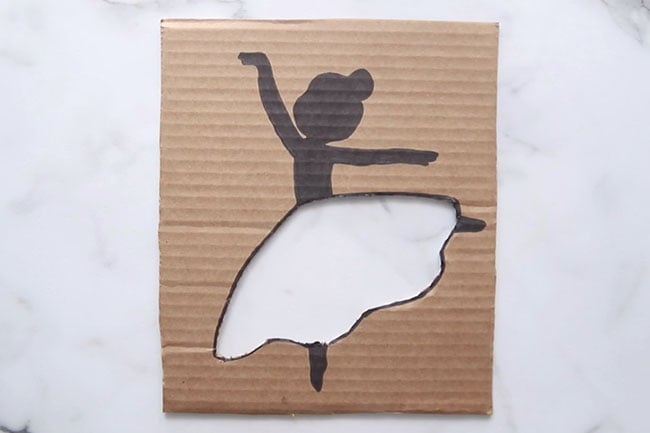 Your cardboard ballerina cut-out is now done! Take it outside and see how many different beautiful backdrops you can find!
Get the Free Ballerina Template
If you like ballerina crafts, see this other ballerina silhouette craft!