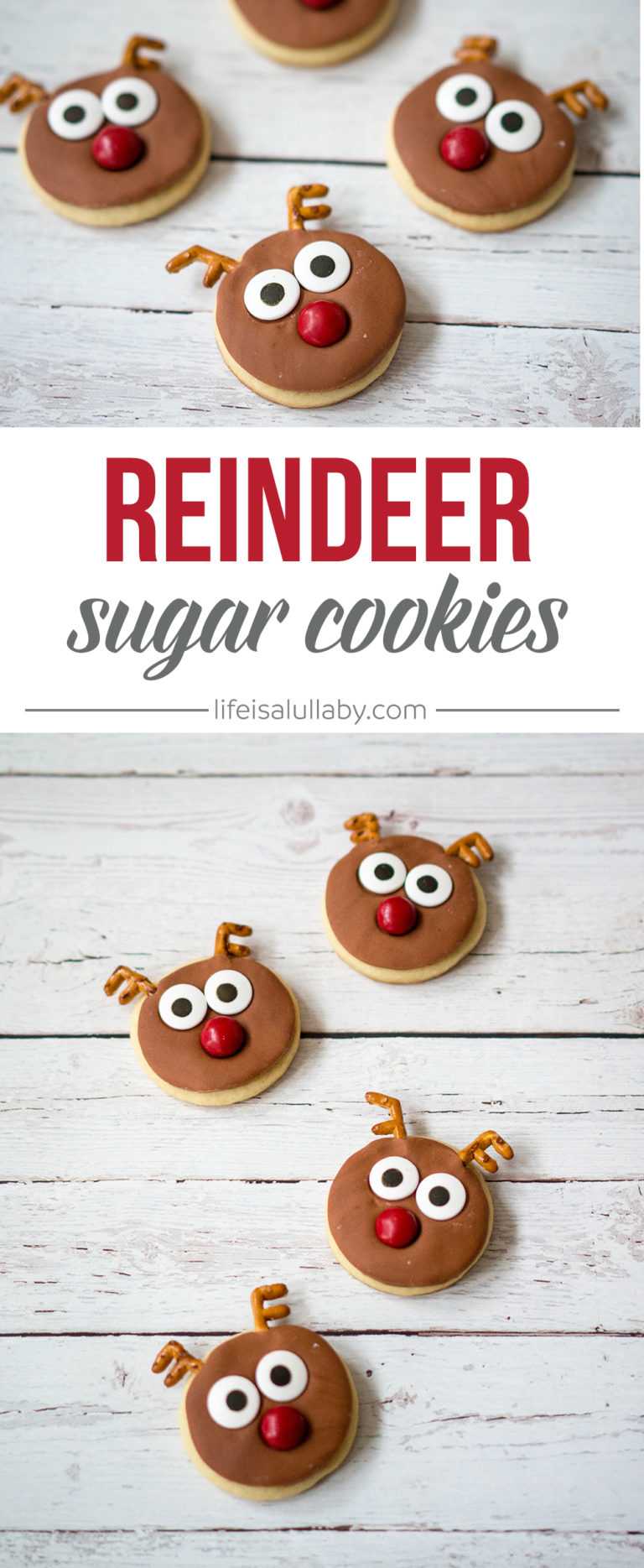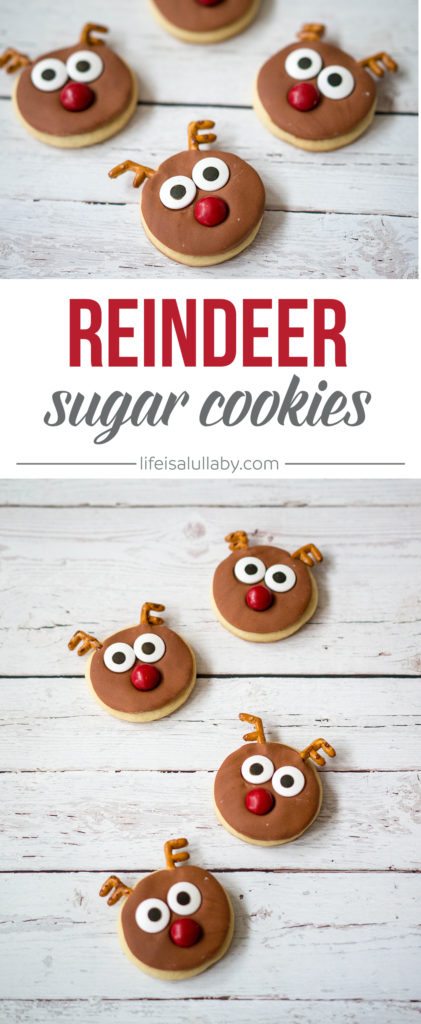 Christmas is the time everyone bakes cookies. And what could be more fun than making Reindeer Sugar Cookies? The kids will love to build the faces and play with the fondant! And this is really easy – no messing around with tricky or messy royal icing. I buy my fondant from Michaels and it's really easy to work with. Now let's get started!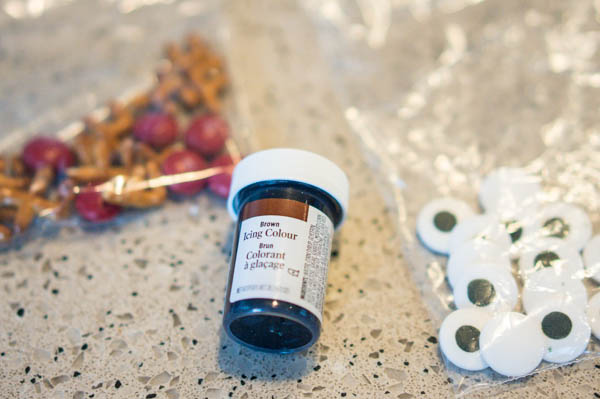 First you need to bake a batch of sugar cookies and cut them out into the shape of your choice. I use the Joy of Baking sugar cookie recipe.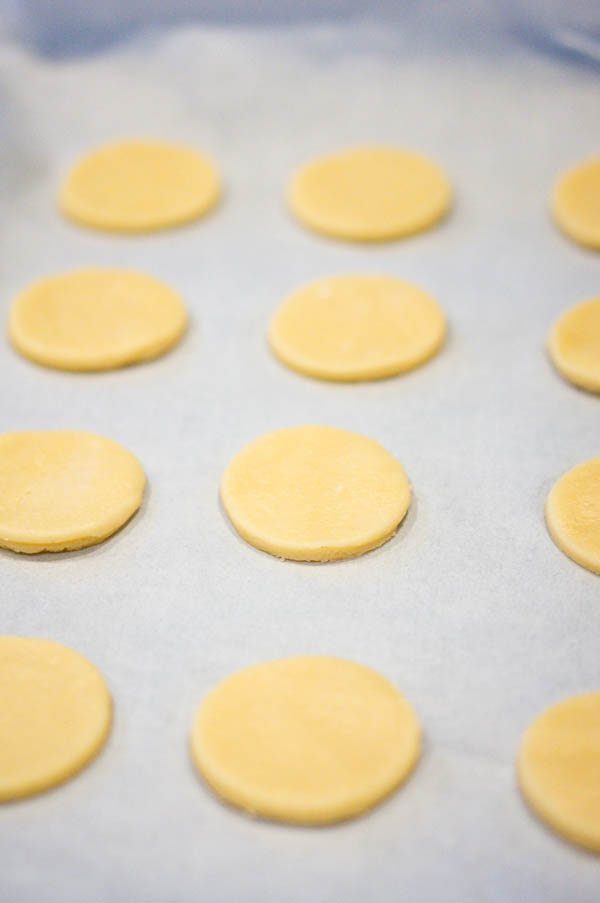 Once your cookies are baked, you need to tint your fondant icing. Start with white or if you can find brown you can also use already purchased brown fondant. I had to use quite a bit of icing colour to make it dark but you can also go with a lighter brown colour.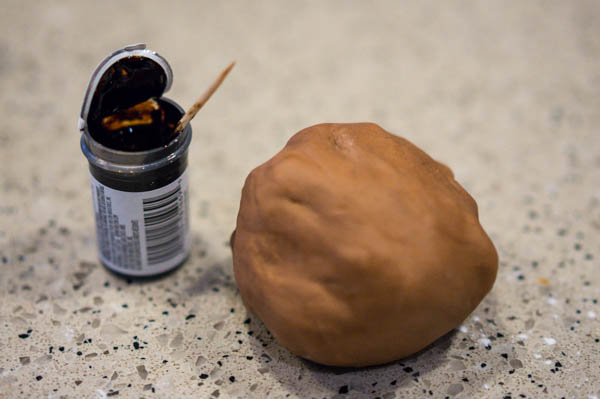 Once you have your brown fondant, you can knead it and roll it out to cut out pieces with your cookie cutter.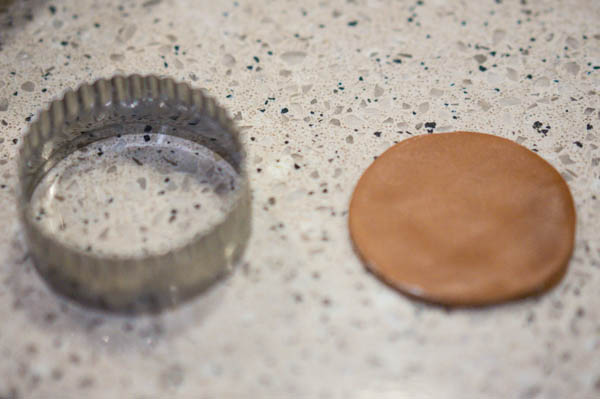 Brush on a bit of water onto your cookie before putting the fondant on top. Now add your eyes, nose and ears! I simply pressed them on and they stuck, but use a little bit of water or piping gel if you are going to be packaging the cookies up and transporting them.
For the ears, I was able to find some lettered pretzels and used the E's and F's. But regular round pretzels or other shapes would work too! I just pressed the ears into the fondant and they stuck.
Here are the final Reindeer Sugar Cookies. Enjoy these fun and easy Reindeer Sugar Cookies!
And if you're looking for a more traditional Christmas cookie, be sure to try our delicious Almond Cookie recipe. A great cookie recipe to include in a cookie exchange!