Love hyacinth flowers? Then try making these q-tip painted hyacinth flowers. This is a fun spring or Mother's Day craft!
RELATED: Mother's Day Crafts for Kids
Q-Tip Painted Flowers
These q-tip painted hyacinth flowers are really easy to make for kids of all ages! Kids will love stamping the q-tips to create the flowers.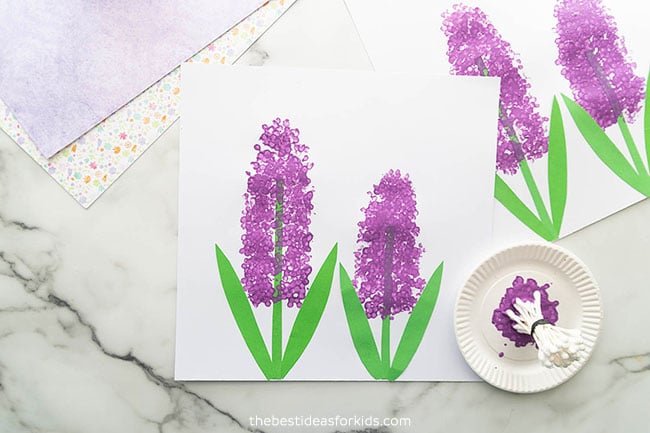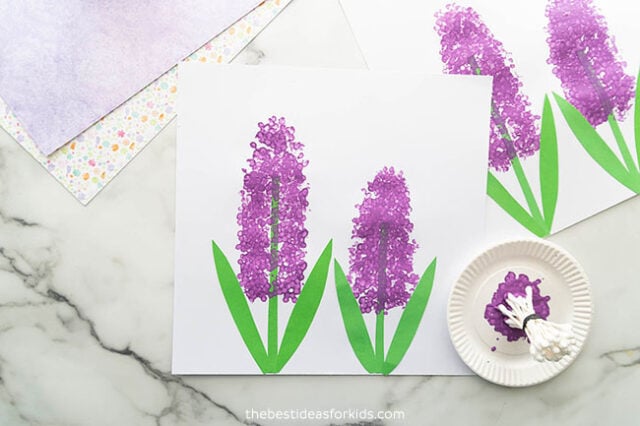 Watch the Video Tutorial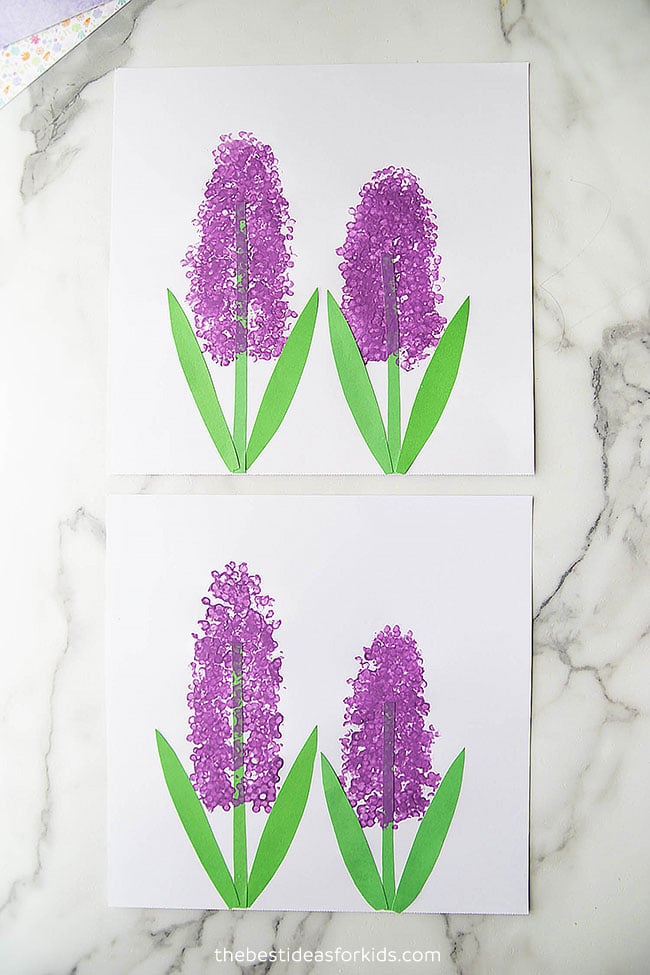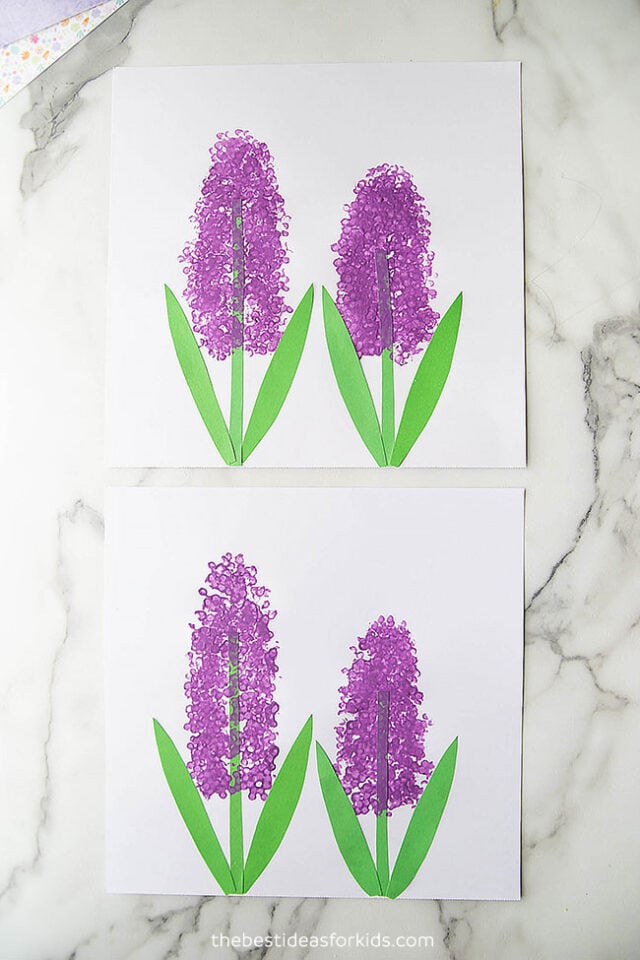 Supplies Needed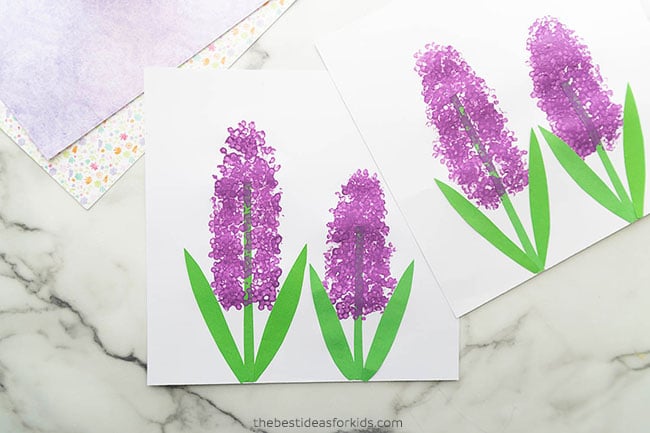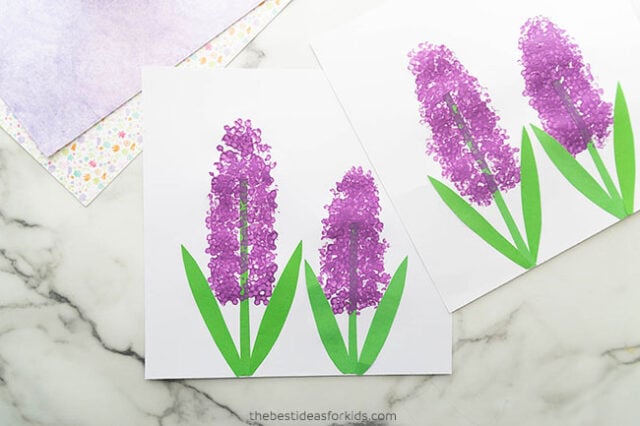 How to Make a Q-tip Painted Hyacinth
1. Glue on a green stem.
Start by add a strip of green paper to the white paper. Add 2 strips if you want to make 2 flowers.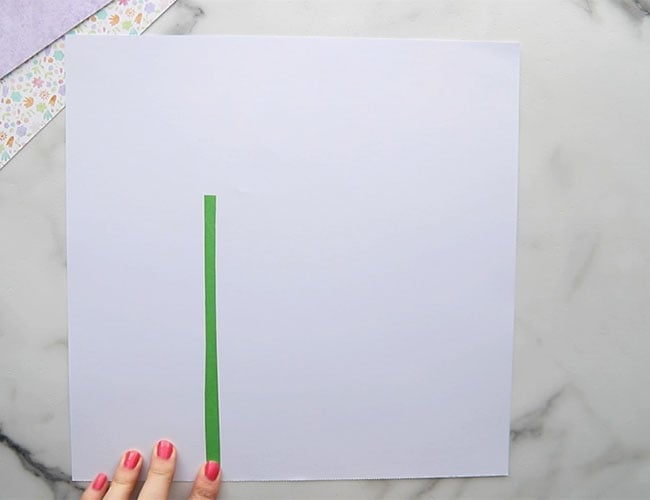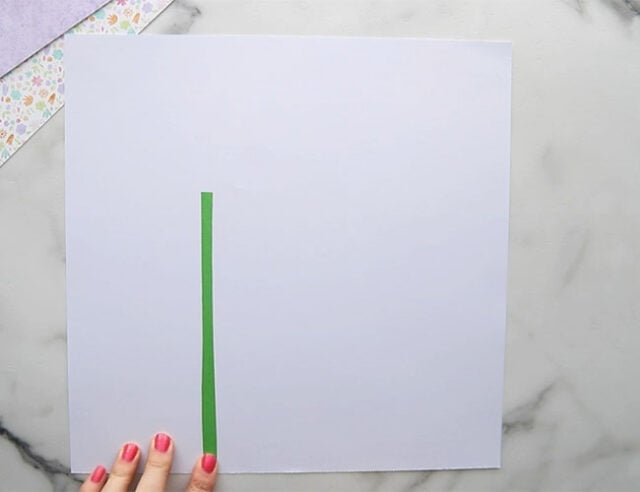 2. Grab a bundle of q-tips.
You can include more or less q-tips. The more you have, the less you'll need to stamp but the final result will be the same.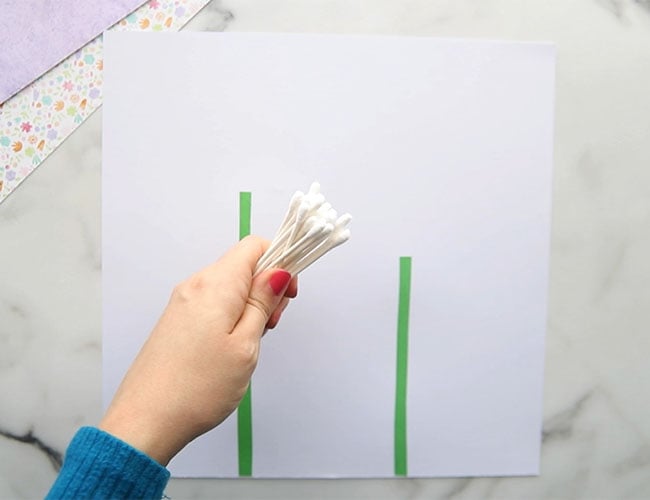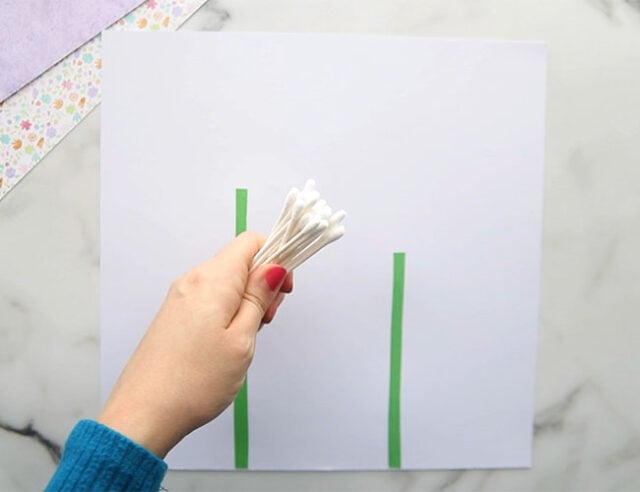 3. Dip the q-tips into the paint.
Dip into the paint and then dab onto your paper to make the flowers. You can dab a few times before you need to get more paint.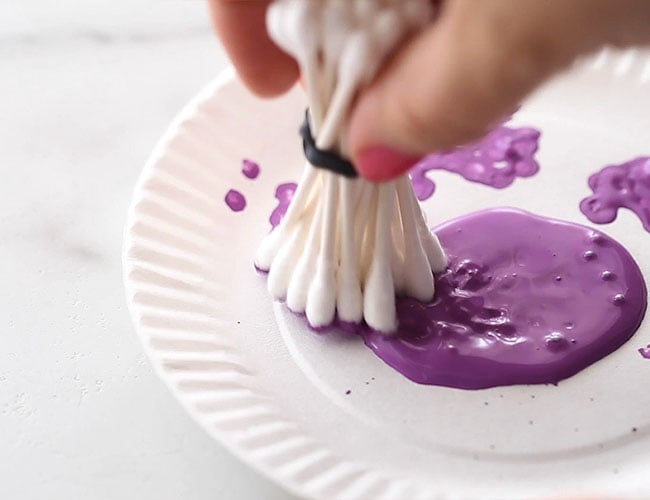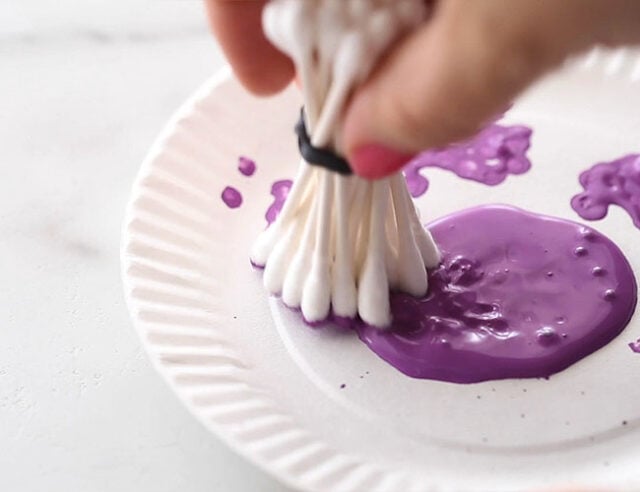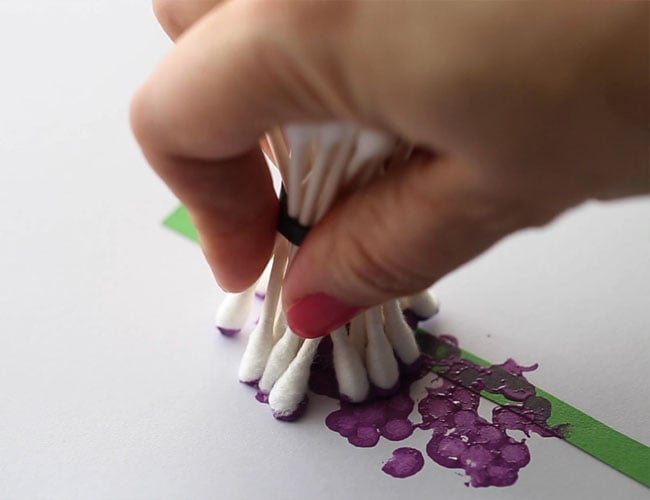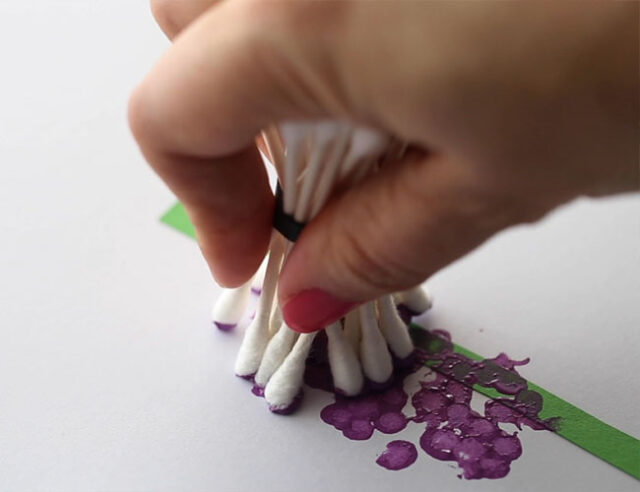 4. Keep dabbing the q-tips until you are happy with the way your flower looks.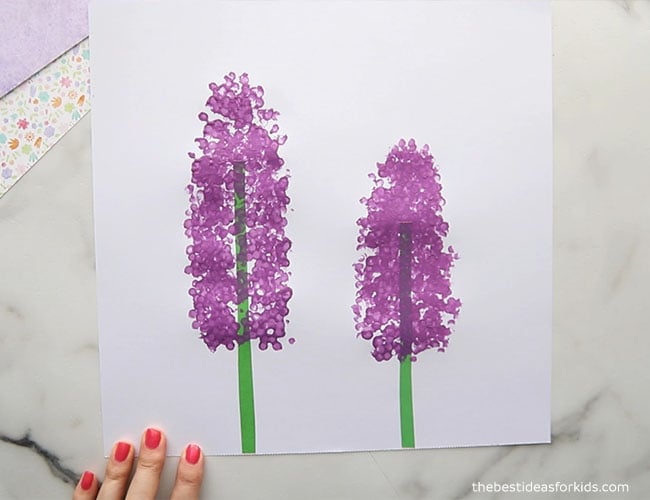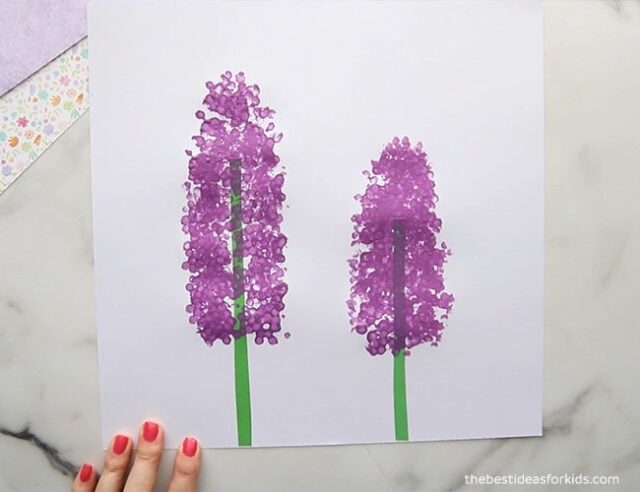 5. Cut out 2 leaves for each flower.
Glue the leaves to the flower.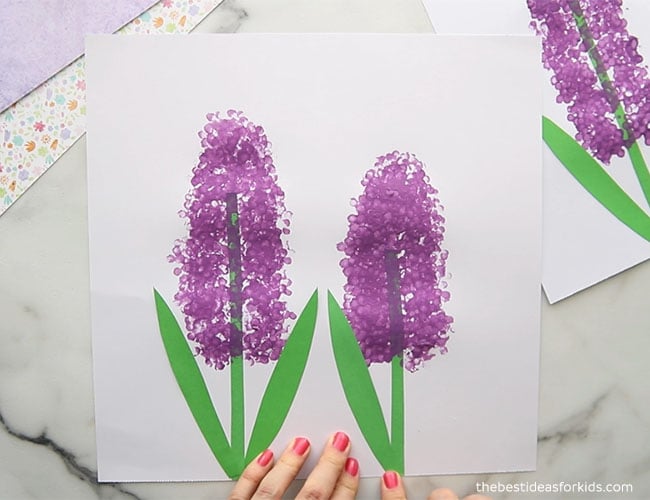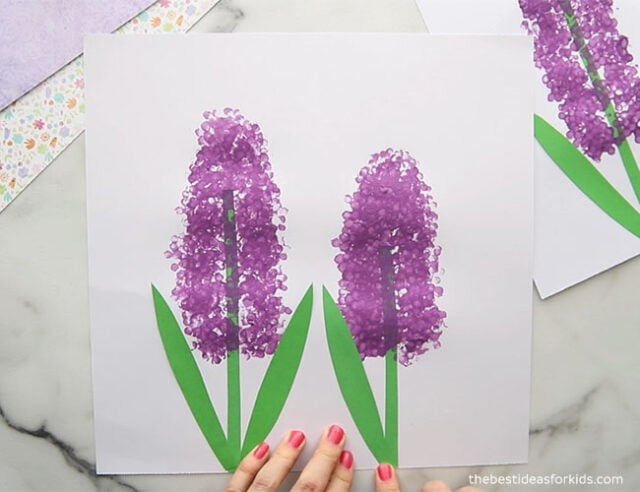 Your painted hyacinth flowers are done! These turn out so pretty and are easy for kids of all ages to try!
Frame them for Mother's day or place them up for some fun spring decoration!