Playing with magnets is a fun educational activity. We'll show you how to make 3 simple magnetic sensory bottles using our favorite magnet activity kit.
RELATED: Math Activities for Kindergarten
Note: please make sure to read the safety information of the magnets you choose. Some have small parts and are not meant for children under 3. Also, we recommend buying a magnet kit like this one which is designed for kids 5+.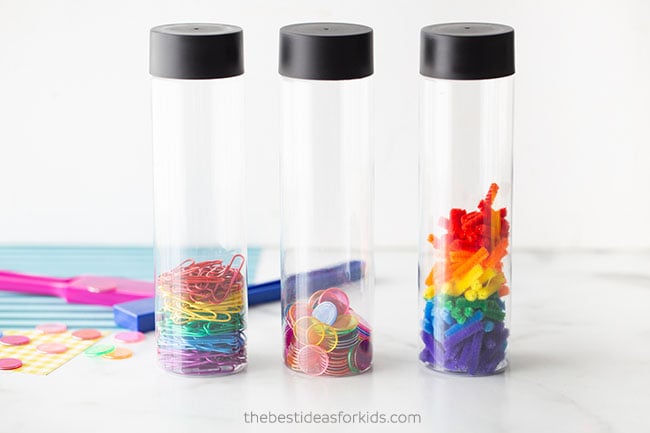 You may see that some magnetic sensory bottles have water in them. We didn't use water and found them to still be effective and fun in using the magnet wands. By not putting water in, you also avoid having the items inside rust. You can easily switch out the items too without a mess.
Supplies Needed to Make Magnetic Sensory Bottles
Here is what you need to make these 3 bottles: 
– A magnet kit – we like this one by Learning Resources because it comes with the magnet wands, chips and other magnets you can use to do experiments with.
You can also buy the magnet wands separately here.
– Paper clips – a pack with different colors like this works well
Watch the Full Video Tutorial Here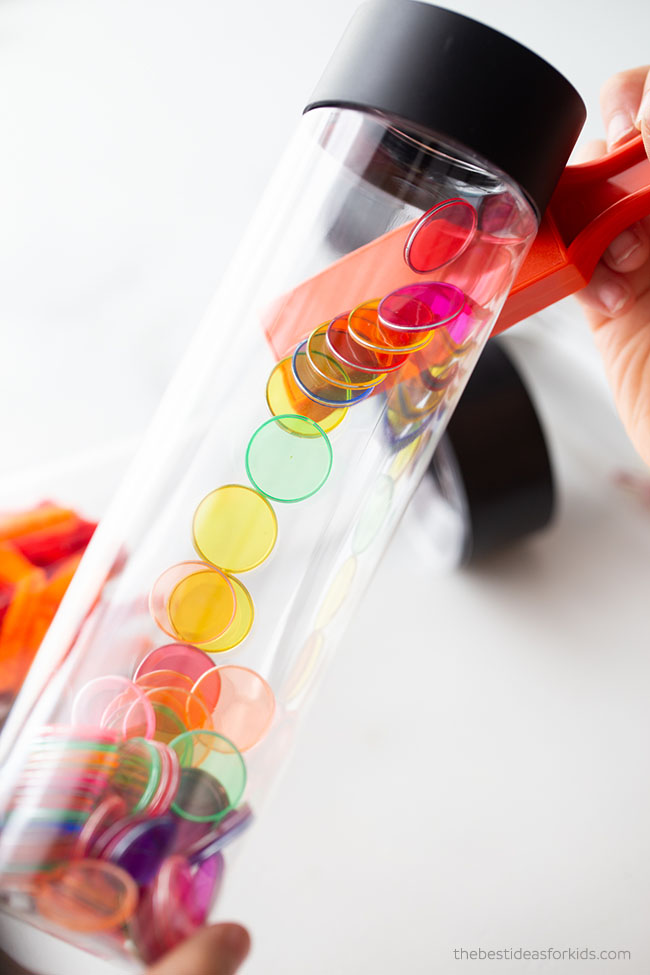 Directions to Make Magnetic Sensory Bottles
We made 3 bottles – a paper clip bottle, a magnet chip bottle and a pipe cleaner bottle.
Start with an empty plastic bottle. We are using these clear plastic sensory bottles but you can use any plastic bottle (even a recycled one) as long as it's clear.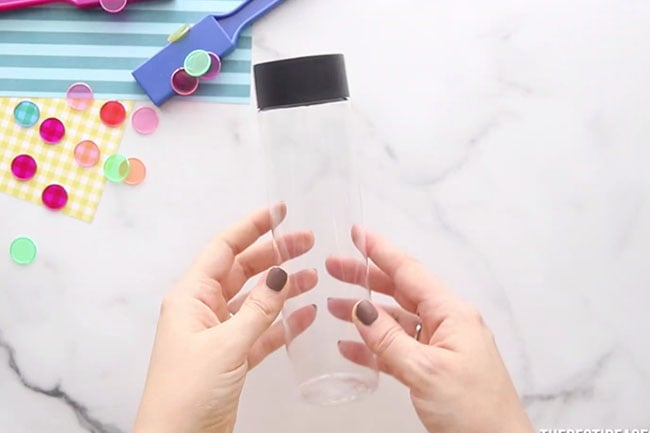 For the paper clip one, we added red, yellow, green, blue and purple paper clips: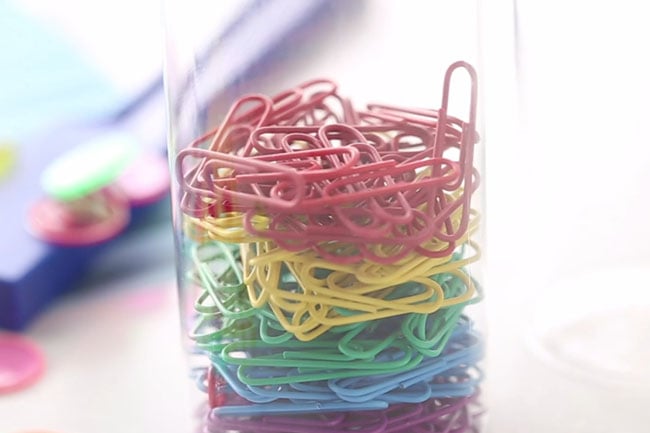 For the magnetic chip bottle, we added the magnet chips that came in the same kit as the wands (link to the kit is above).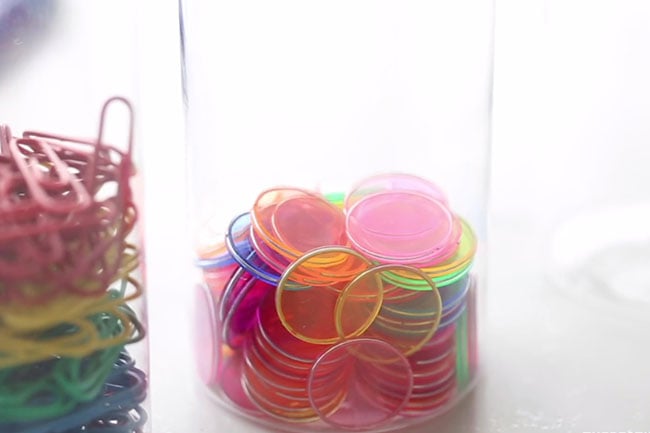 For the pipe cleaner bottle, we cut up pipe cleaners into smaller pieces and added red, orange, yellow, green, blue, and purple.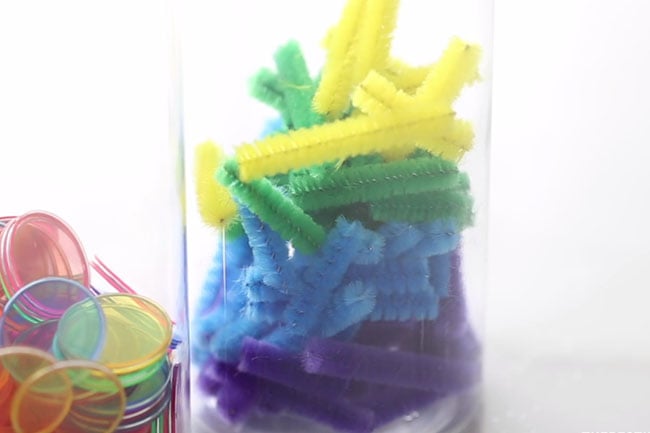 We hope you enjoy learning about magnets with these 3 easy to make sensory bottles!
More Sensory Play Recipes
See our cloud dough recipe which is made from just 2 ingredients!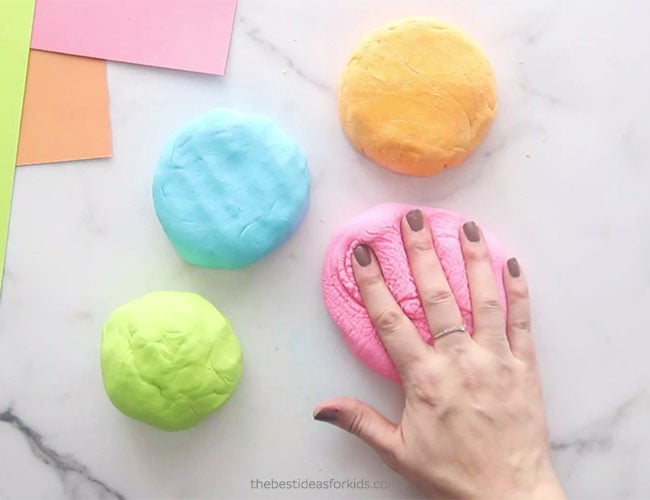 See our Kool-Aid Playdough recipe.