We have 3 easy Math Activities for Kindergarten to practice counting and addition. You can easily make these on your own using materials you have around your home or classroom.
RELATED: Best Educational Apps for Kids
3 Easy Math Activities for Kindergarten
We are sharing 3 of our favorite math activities for kids – perfect for kindergarten and the counting sticks can even be used for preschool-aged children. Most of these you can make with things you already have around your home or classroom!
Watch the Video Tutorial Here
DIY Counting Box
Here is what you need to make the counting box:
A shoe box
Pom poms
Paint
Sharpie
Cardboard
Hot glue (adults only)
1. Start by finding a shoe box and cutting off any top so you are left with an open box.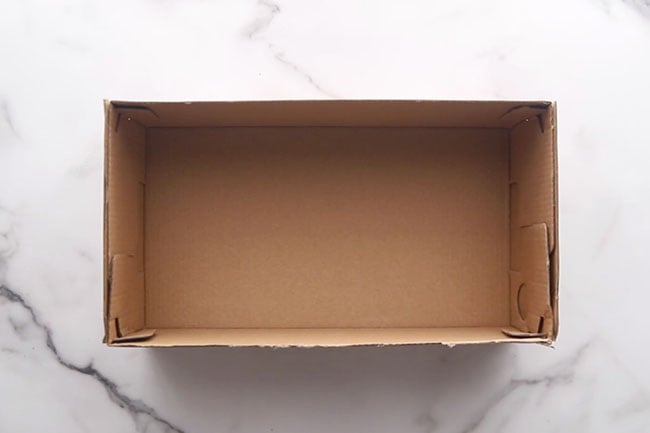 2. Measure a piece of cardboard that will fit 2 paper towel rolls. Paint this piece yellow. Then paint 2 paper towel rolls green. You can paint them any color as long as the paper roll color is darker to stand out against the cardboard background.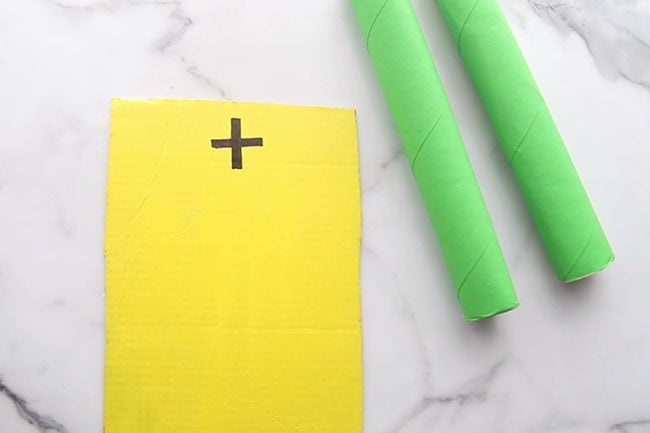 3. Glue the paper towel rolls to the cardboard with some hot glue (adults should do this part). Then glue the cardboard to the inside wall of one of the sides of the shoe box.
You now have your DIY counting box! Use some pom poms to add into the box and learn to add.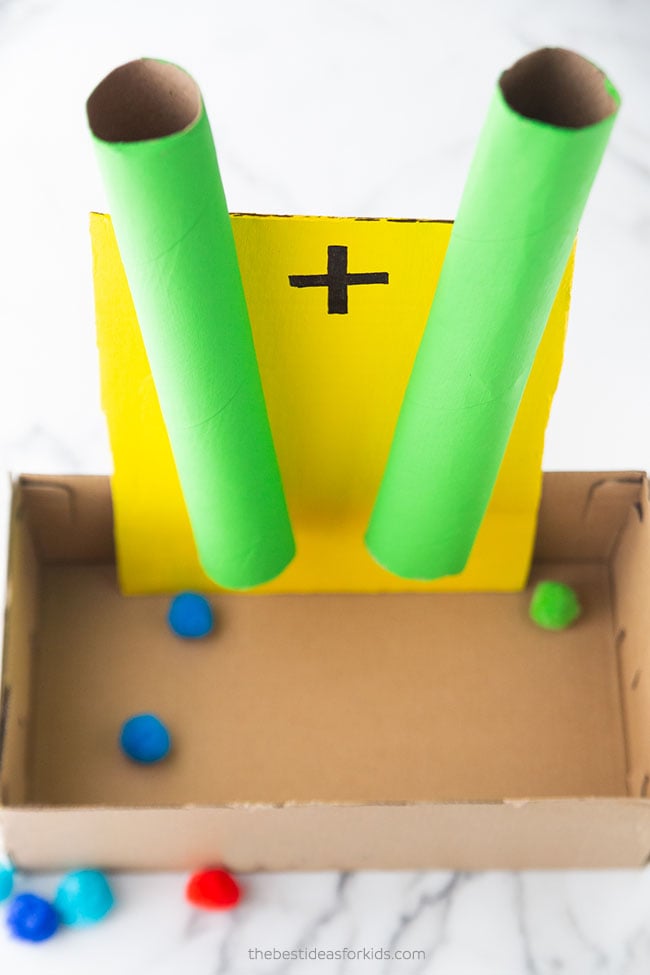 Counting Sticks
Here is what you need to make the counting sticks: 
Pom poms
Sharpie
We color coordinated our pom poms to match for each number – 1 we made red, 2 we made orange, and so on. You can make sticks with larger numbers using smaller pom poms or
If you don't have pom poms, you can even draw circles on with a marker.
You can add more numbers to the sticks by using smaller sized pom poms.
Use the sticks to practice counting or add them together to practice addition!
Math with Lego
Here is what you need to do math with Lego:
Lego or duplo blocks
Paper
You can use Lego for math in a few ways. If you're trying to teach simple counting, you can make math blocks with each number: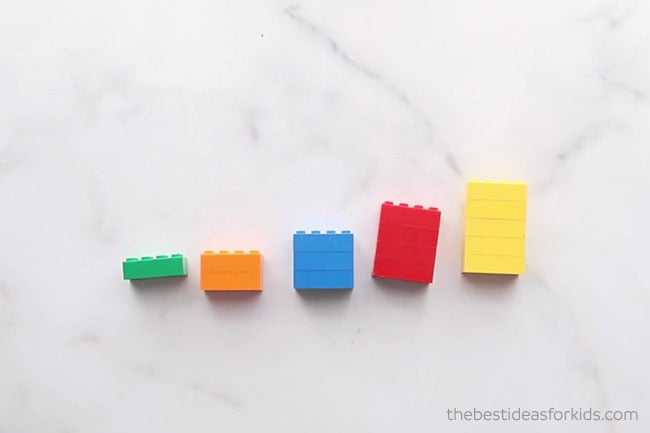 You can take these blocks and write the number underneath them with a dry erase marker and use them for addition: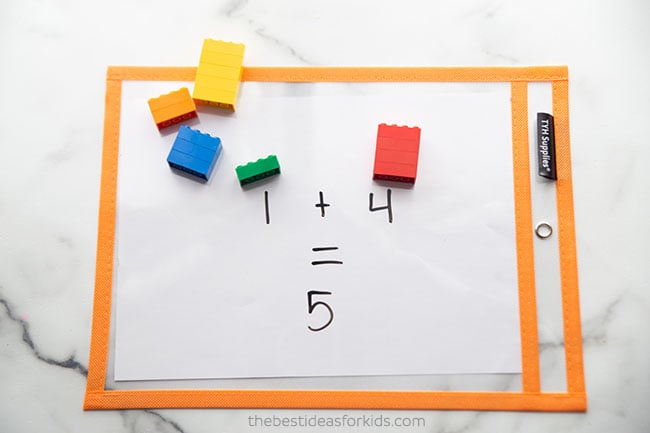 We like to use a dry erase pocket sleeve so you can do different problems over and over and you just need to erase the numbers.
You can also use Lego to show fractions. Or to show how adding two numbers together makes a new number. We like using the Lego blocks over math cubes because they are much easier to use for little hands.
We hope you found these 3 math ideas easy and fun to do!
Also see our list of 35+ Best Educational Apps for kids. These are great learning apps for kindergarten and many are free!