Have you seen all the cute crafts you can make with buttons? Buttons have now become a staple in my craft kit. They are perfect for kids to do crafts with and usually if you're just doing some fun and simple crafting a glue stick will be fine to stick on the button to your craft. We recently made paper plate snowman and used buttons for the snowman's eyes and buttons. Now today though, I'm sharing how you can use buttons to make this beautiful and simple heart button art!


How to make a Heart Button Art Card
Here are the supplies you'll need to make the Heart Button Art card: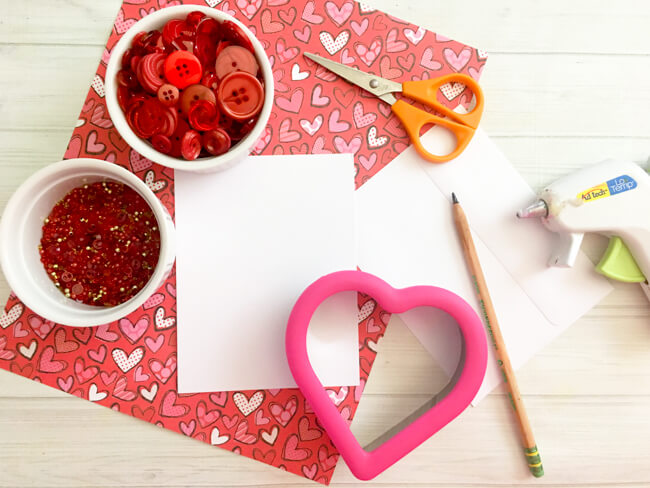 Plain white card and matching envelope
Mix of red buttons and red tiny beads.
Hot glue (adults only)
Scissors
Pencil
Valentine's themed scrapbook paper
Glue stick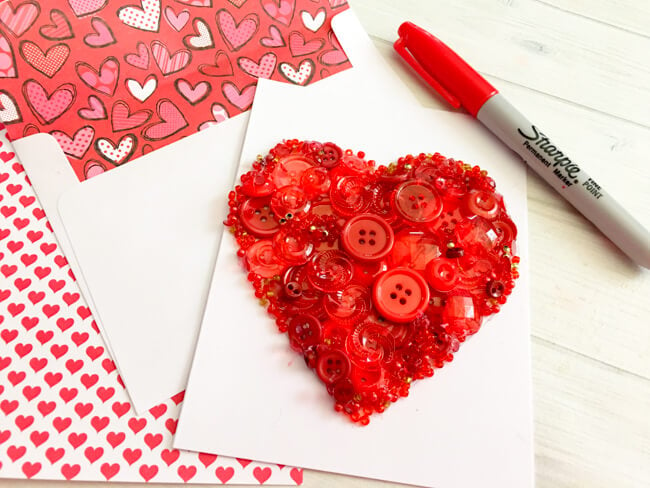 Directions to Make the Heart Button Art
1. Trace the heart onto your blank card using the outside of your heart cookie cutter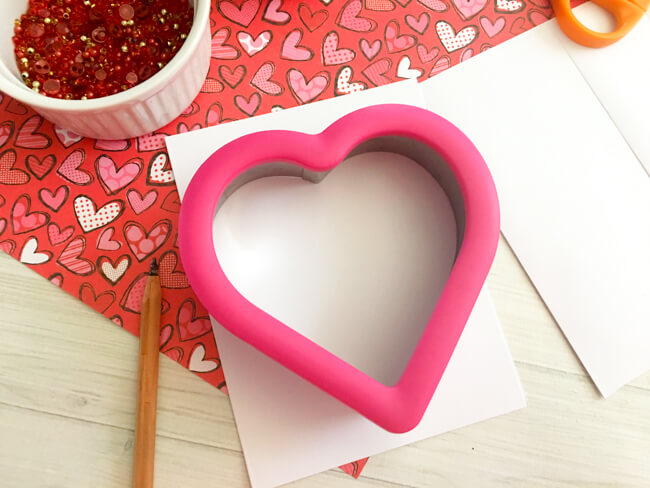 2.  Start gluing your largest buttons first being careful not to go outside of your pencil line. Note – if using a hot glue this should be done by an adult only.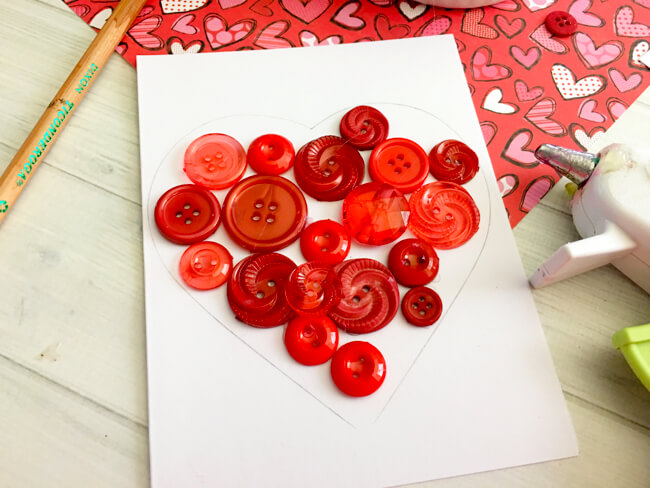 3. Next, start filling in your empty spaces using your smaller buttons. Use the smaller buttons to layer on top and ensure all empty spaces are covered. You should have some really small spaces still showing at this point.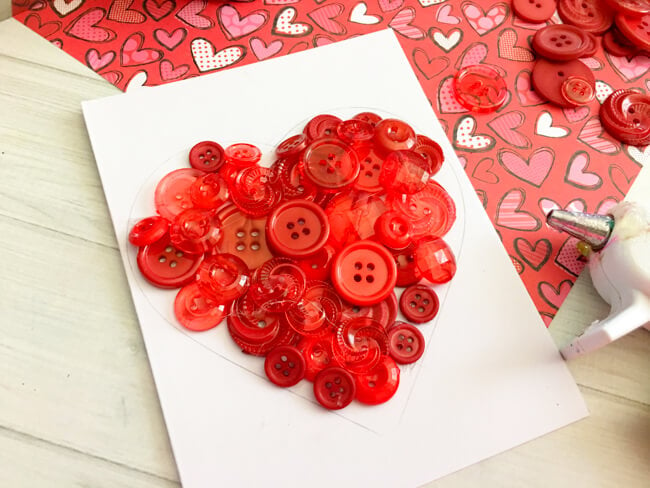 4. Now for the remaining spaces, put some hot glue (adults only to do this) and quickly drop your tiny beads on top. Shake off any excess beads once complete.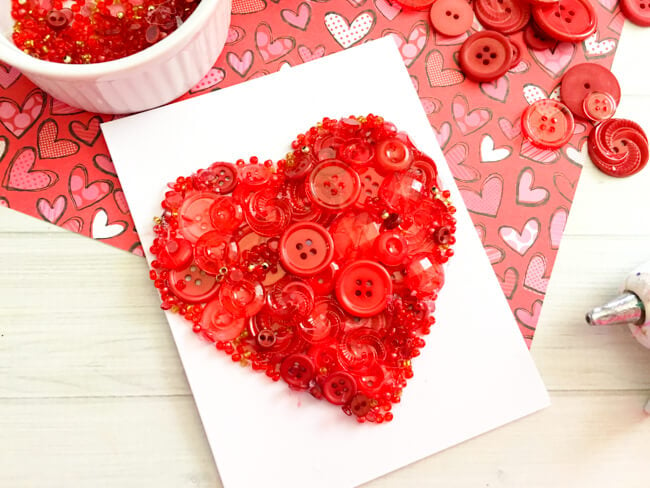 5. Now to make your Valentine-themed envelope: open the top of your envelope and trace it onto a piece of your Valentine-themed scrapbook paper. Cut it out.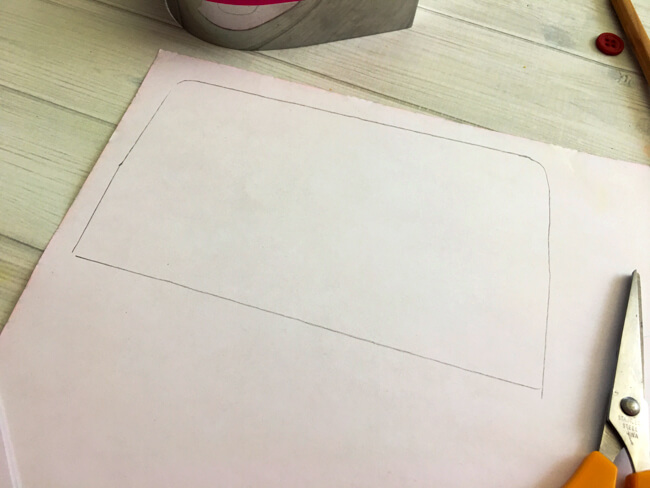 6. Glue your scrapbook paper into your inner envelope flap, tucking in the bottom into the envelope and securing it with glue!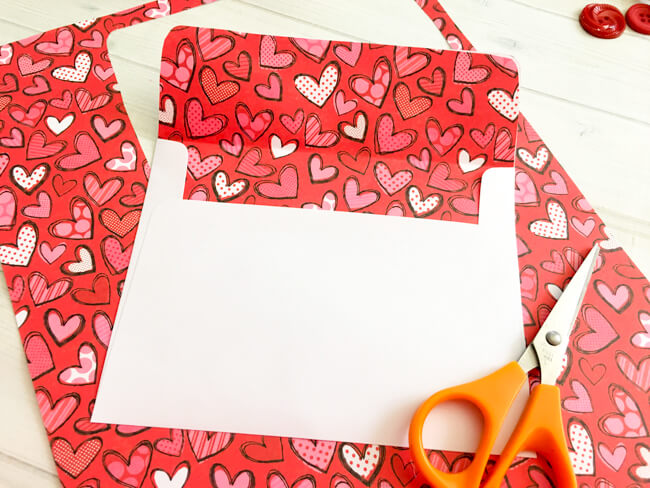 That's it! Now you have your custom Heart Button Art Card complete with a fun and heart themed envelope. I know whoever you decide to make this card for they will absolutely LOVE it. It's just such a pretty and fun keepsake.
If you really want to step up your Valentine card game, you have to make these adorable Heart Pencil toppers to go with your card. Or even just to use around Valentine's Day! 😉 Aren't they so much fun?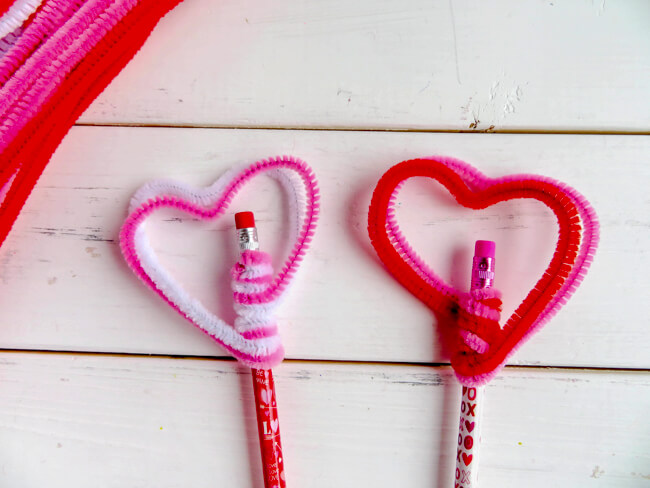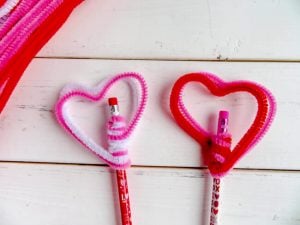 If you're not quite sure you'll have the time to make your own card, we have developed these adorable vintage and romantic Valentine's Day cards you can print for FREE!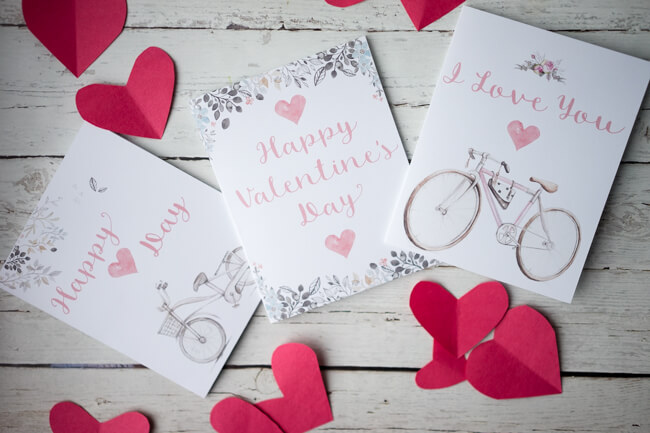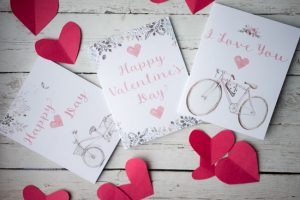 Of if you're looking for a simple card for your kids to give out at school, these fun graphic Valentine cards would be perfect to print off! You can even pair them with these Cupid Arrow Candy Treats to go with the cards.