If you're looking for some fun counting activities here are some fun printable ideas. We like making counting fun like when we shared our one fish, two fish printables and counting with playdough mats. And these counting printables couldn't be more fun! From making a clown juggle to counting rain drops, your child will have fun learning to count with these worksheets!
Note – unfortunately these printables are no longer available. We are working on new ones to offer so please check back again for new printables from us.
Here are some of our favorite supplies to use when working with counting printables:
Here are the 10 counting printables we got to put into action:
ADD THE SCOOPS TO THE CONES –  write the number of scoops you'd like on each cone, laminate and you can re-use and change the numbers!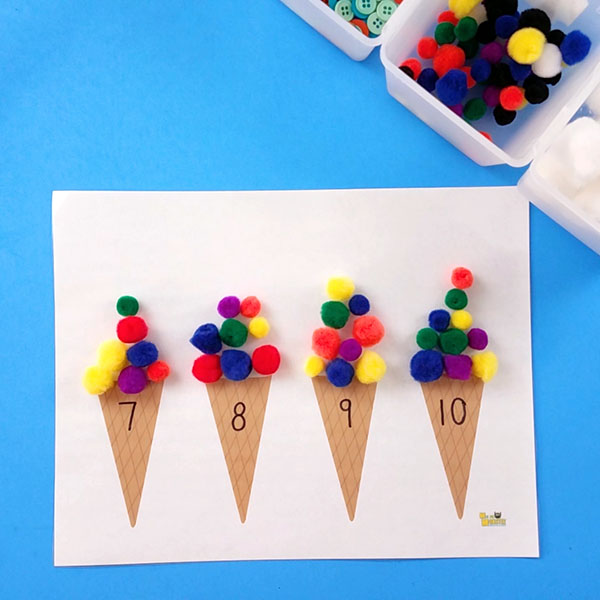 2. FIND AND DOT THE NUMBER – use a do a dot to dot all the numbers that match what the squirrel is holding
3. COUNT CLOUDS WITH COTTON BALLS – laminate your sheet and write the number of "clouds" you'd like your child to make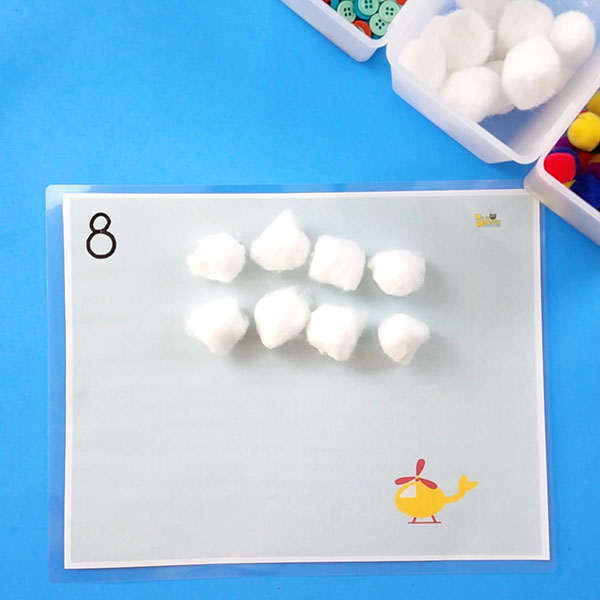 4. PLACE THE BIRDS ON THE SCARECROW – using the number cards provided, flip a number and have your child place the # of birds on the scarecrow arms.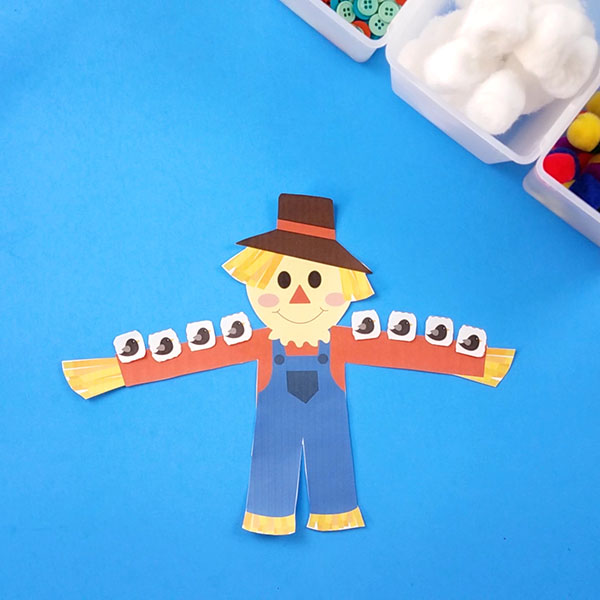 5. PUT THE SPOTS ON THE COW –  add the number of spots to the cow with black pom poms. Laminate your sheet so you can practice different numbers!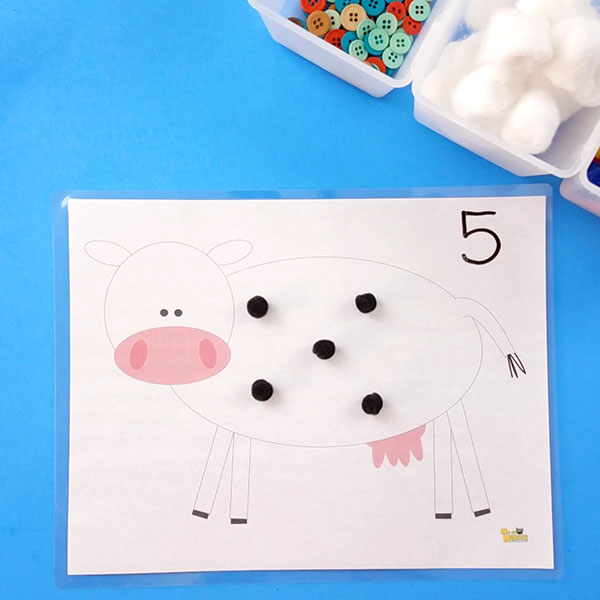 6. MAKE THE CLOWN JUGGLE – write the number of balls you'd like the clown to juggle. Laminate your sheet so you can practice different numbers!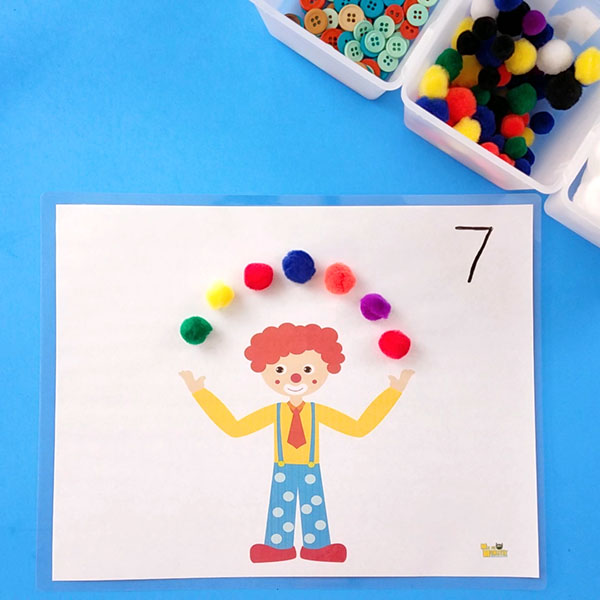 7. COUNT THE SEEDS ON THE WATERMELON – choose a number card and have your child add that number of seeds to the watermelon.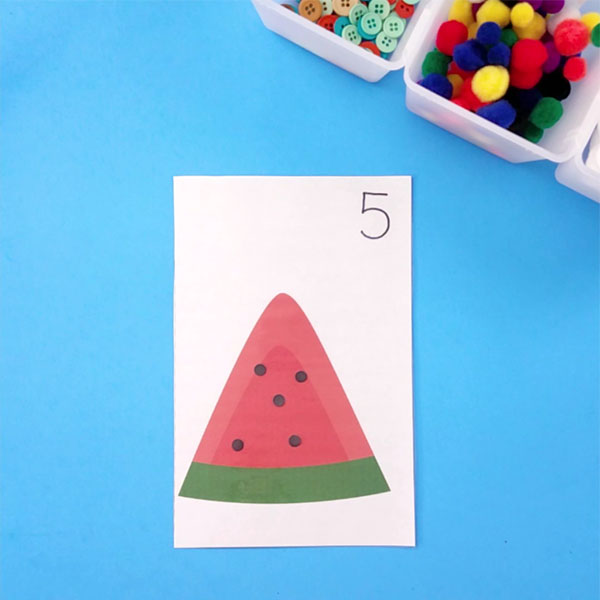 8. PLAY WITH THE BALLS AT THE BEACH – write the number of balls you'd like at the beach. You can also laminate this and re-use for different numbers!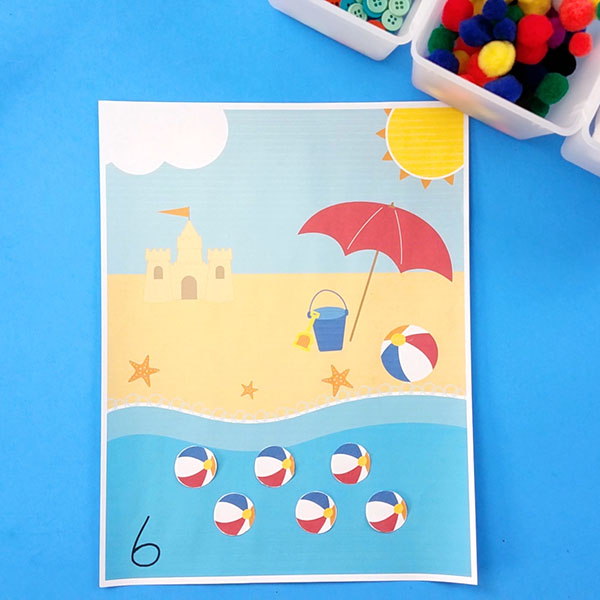 9. CATCH THE RAIN WITH THE UMBRELLAS – using buttons add the number of "rain drops" to the umbrella. Laminate your umbrellas and you can change the numbers over and over!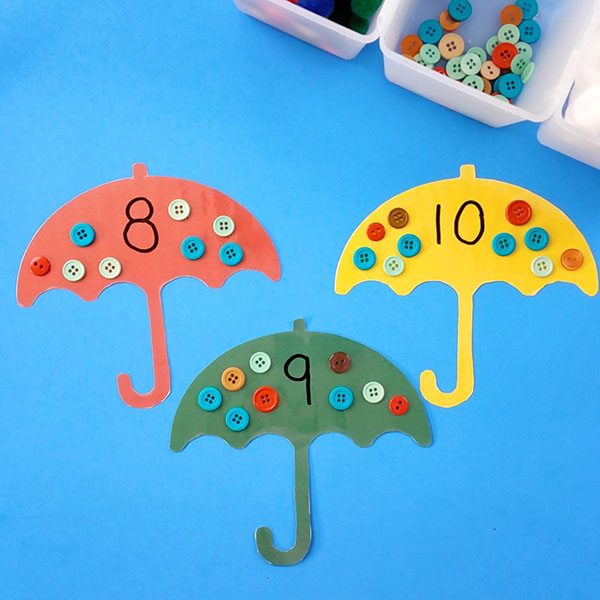 10. CLIP THE NUMBER OF OBJECTS – print off the clip cards and have your child count the dolphins and line up the clothespin to the correct number of dolphins!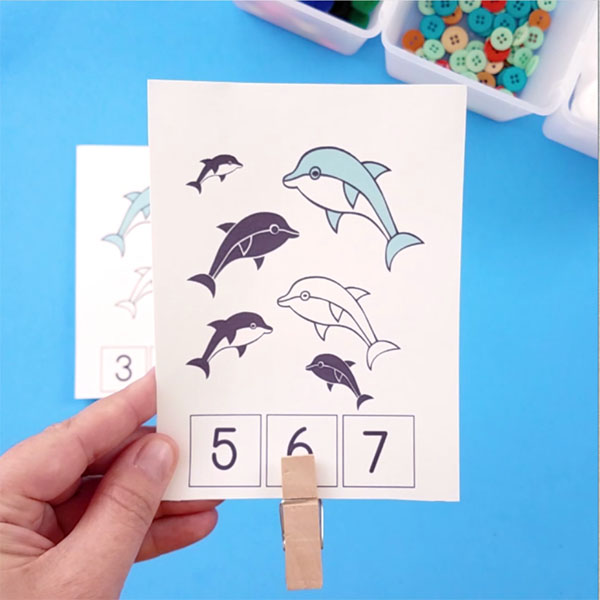 Which counting activity is your favorite? We like the ice cream scoops and juggling clown the best.
For more counting fun, see our one fish, two fish counting printable and activity!