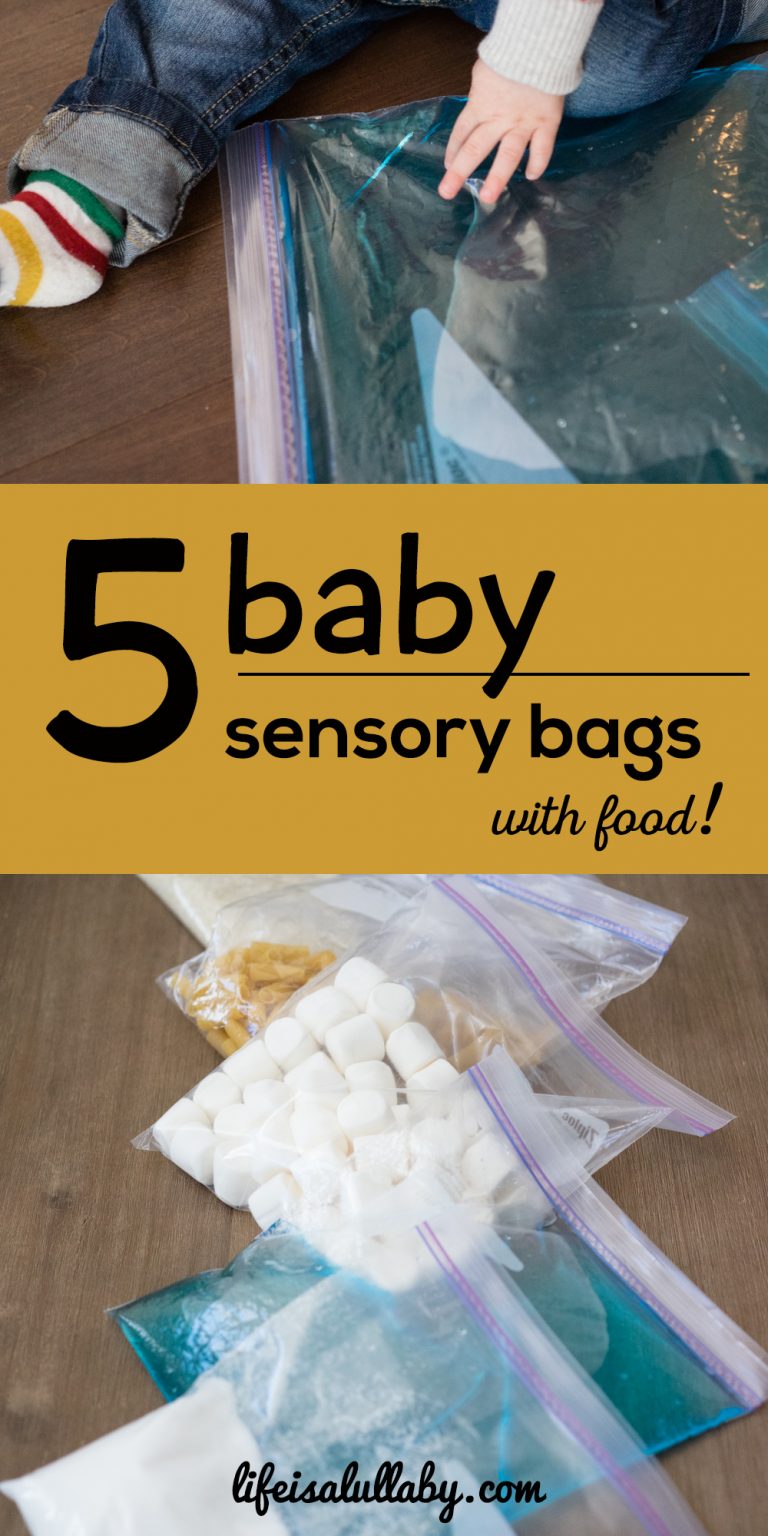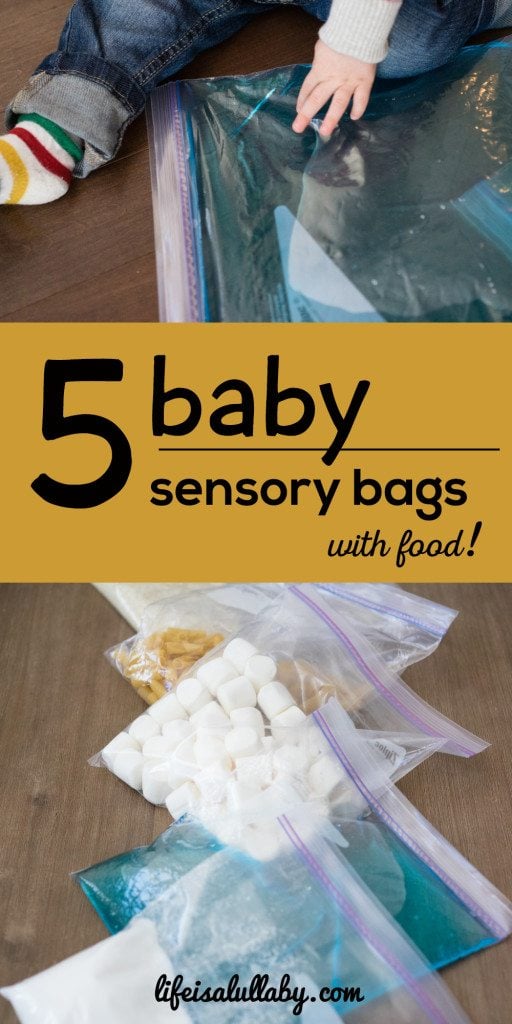 With the weather being so cold lately, I feel like we've been a little cooped up in the house. A few friends of mine had done some sensory activities with their babies and I thought it was a great idea to keep our little guy engaged in a new activity. I did a bit of research but unfortunately most of the ideas out there require you to go buy something like hair gel. I wanted to see what I could do with items already in the house. So here are 5 sensory bags with food! You should have these items handy and if you don't, then be creative and select something you do. The best part about it is that it's easy to clean up and you don't even have to waste the food!
Note – make sure you supervise your baby with these sensory bags and do not leave them unattended with them . If you are afraid of the seal breaking you can duct tape around it to provide extra protection.
Supplies Needed:
-5 Ziploc Bags
-Food items – salt or sugar, rice, marshmallows, pasta noodles, water with food colouring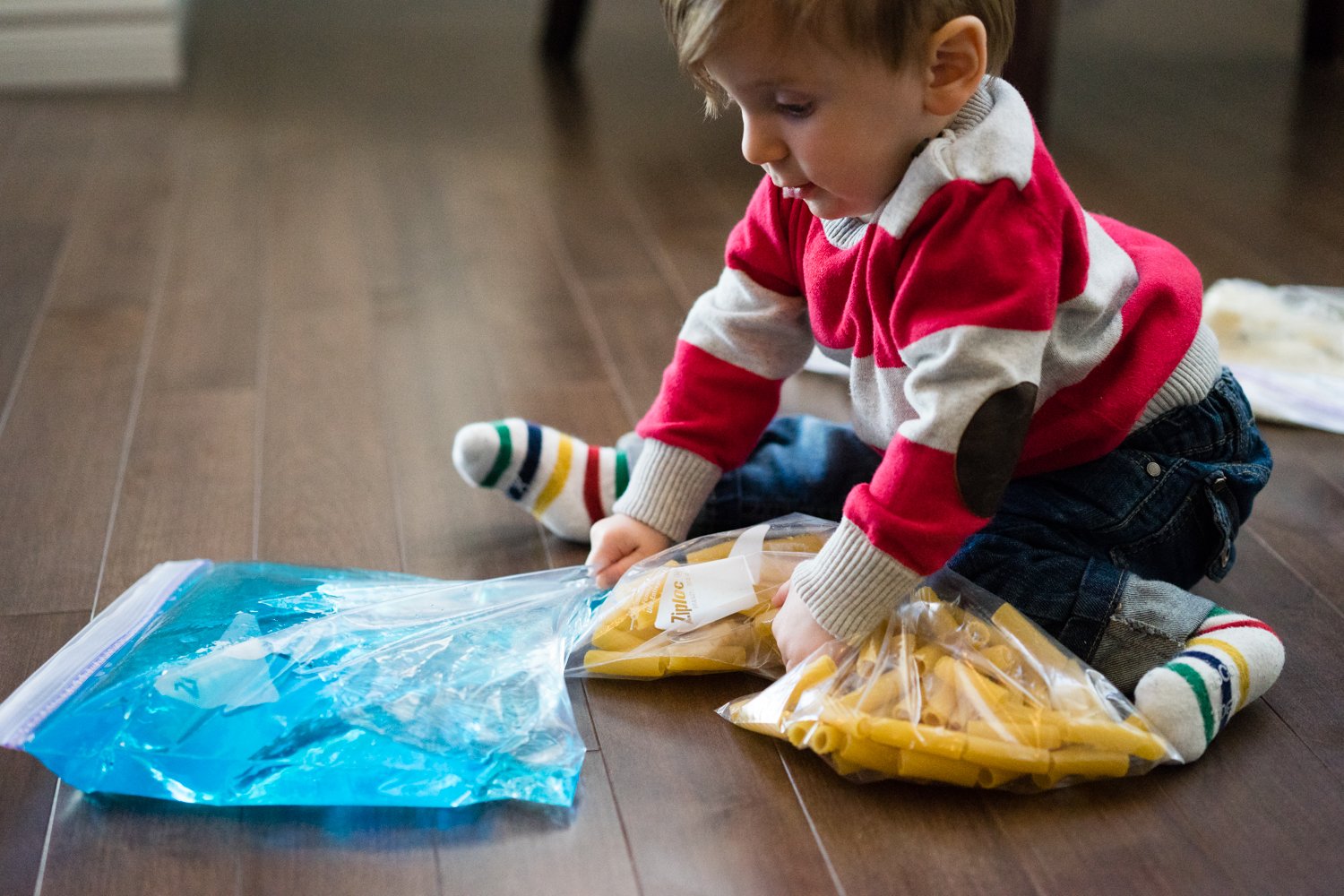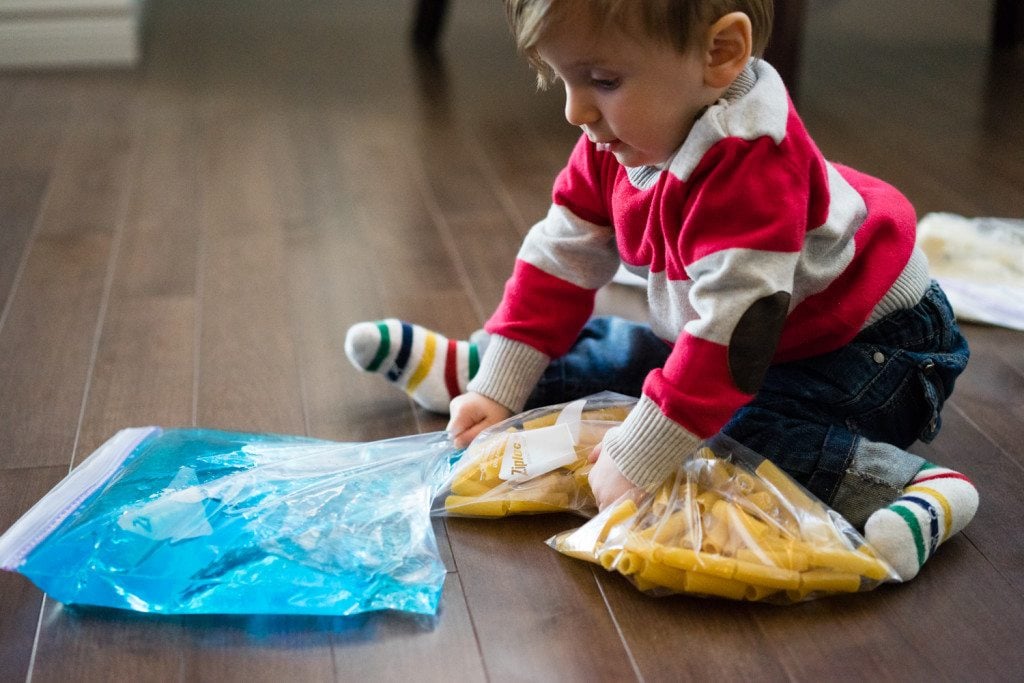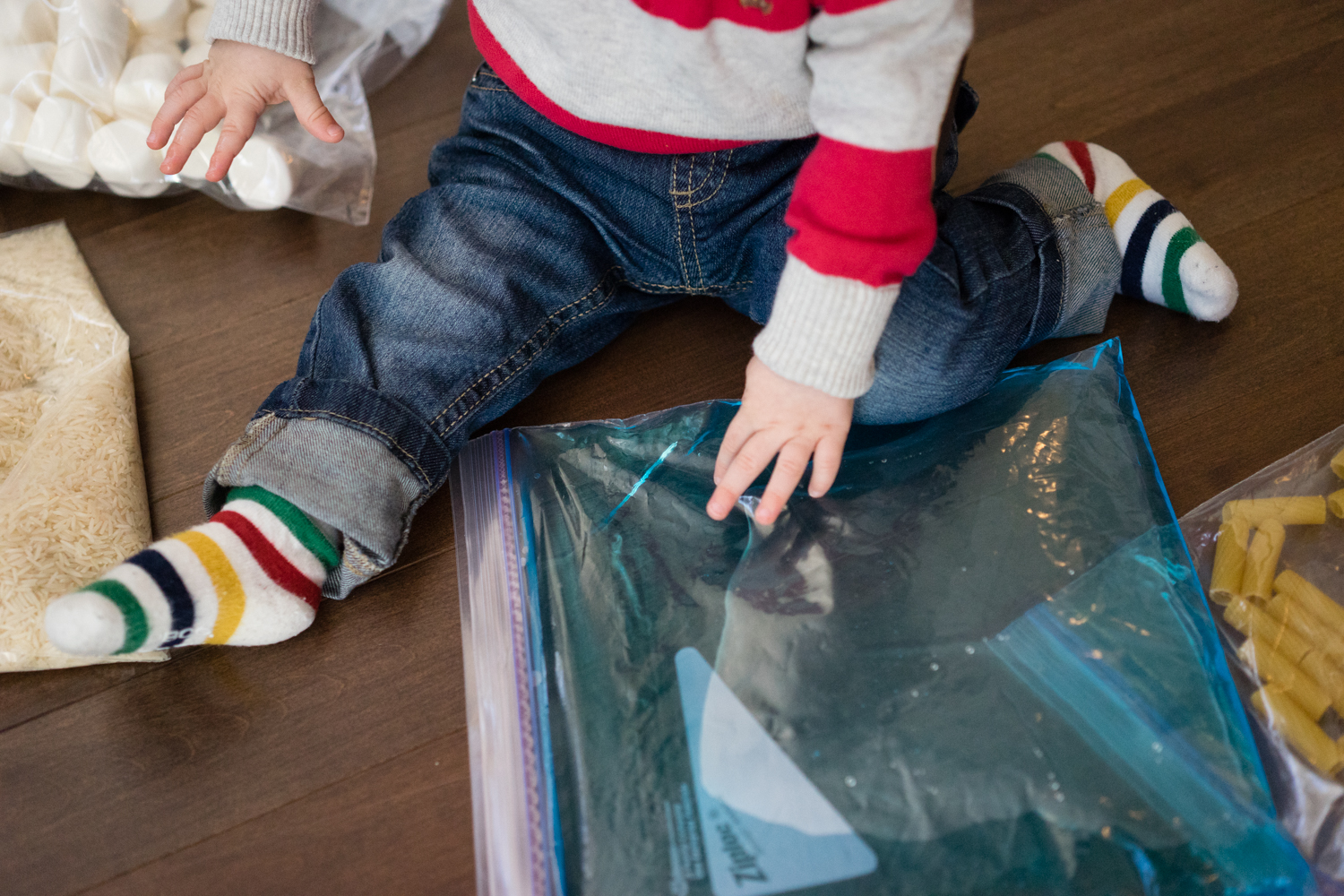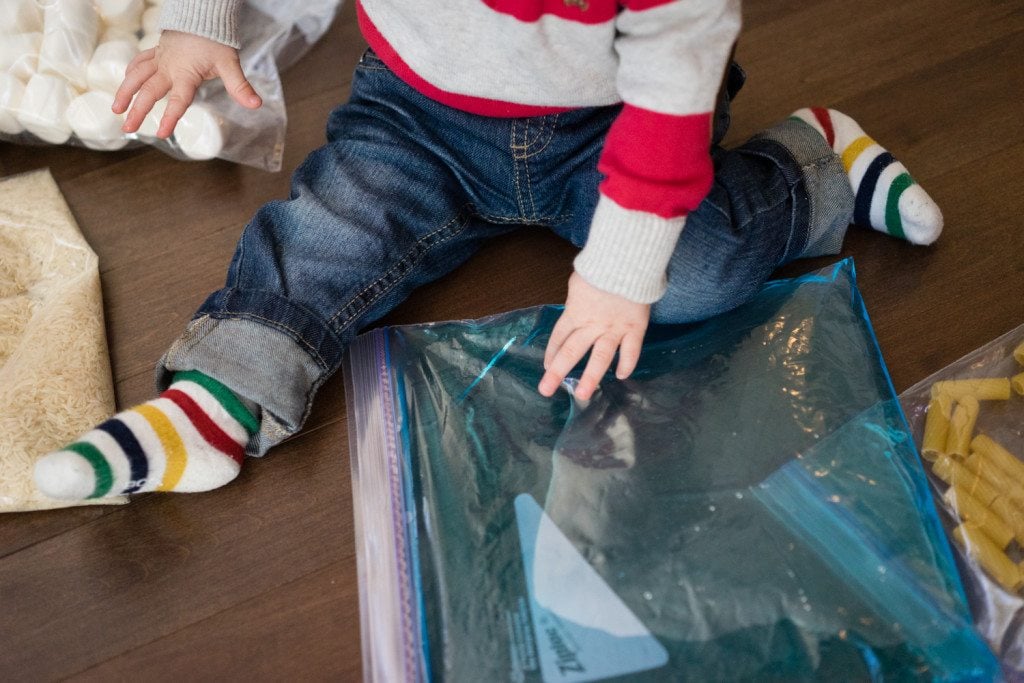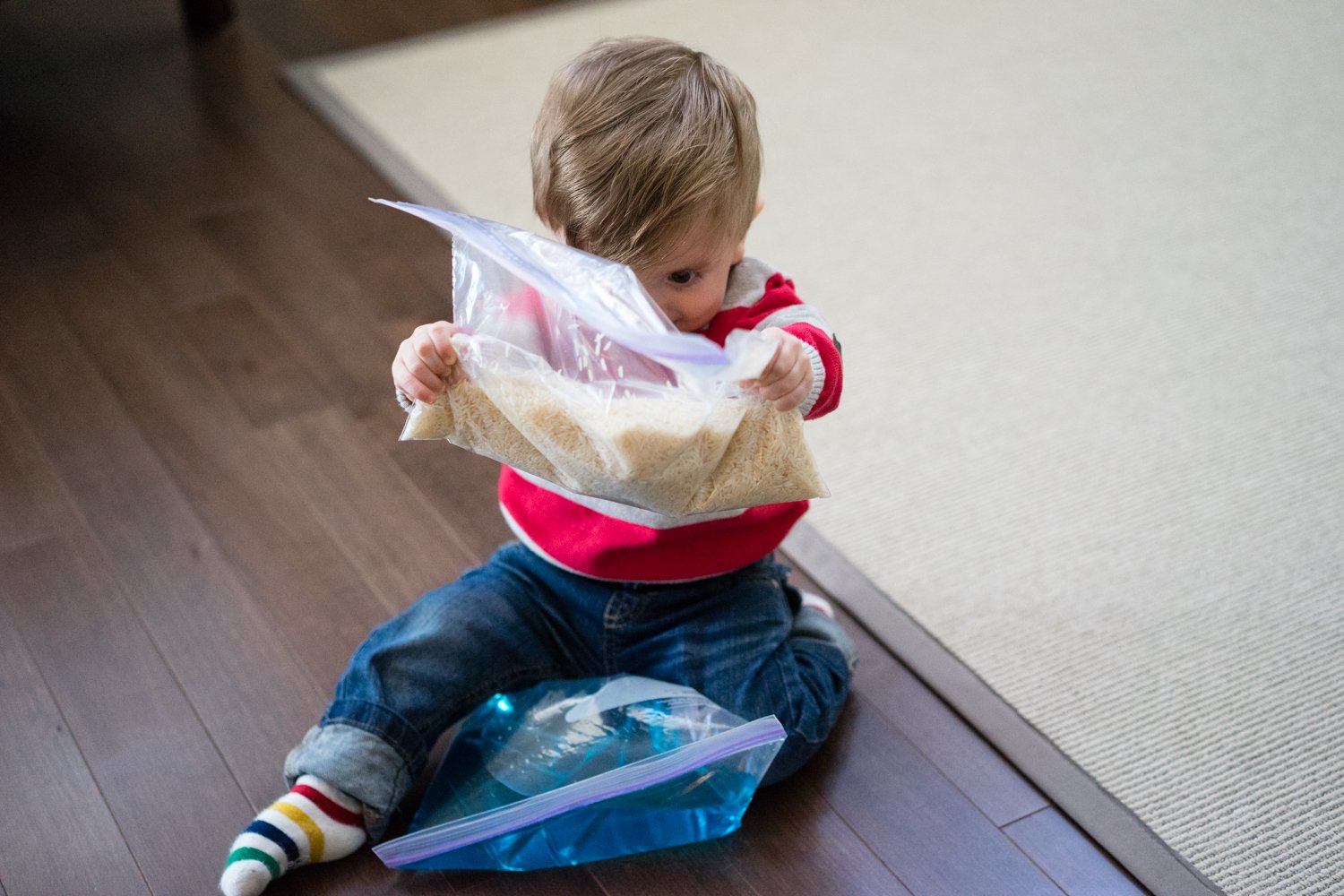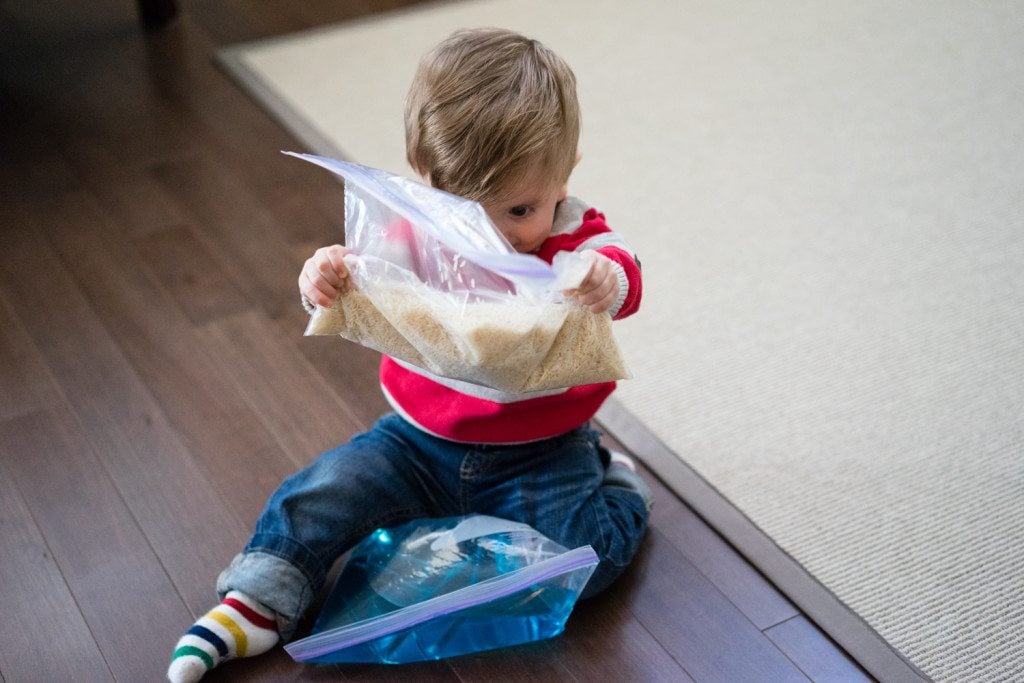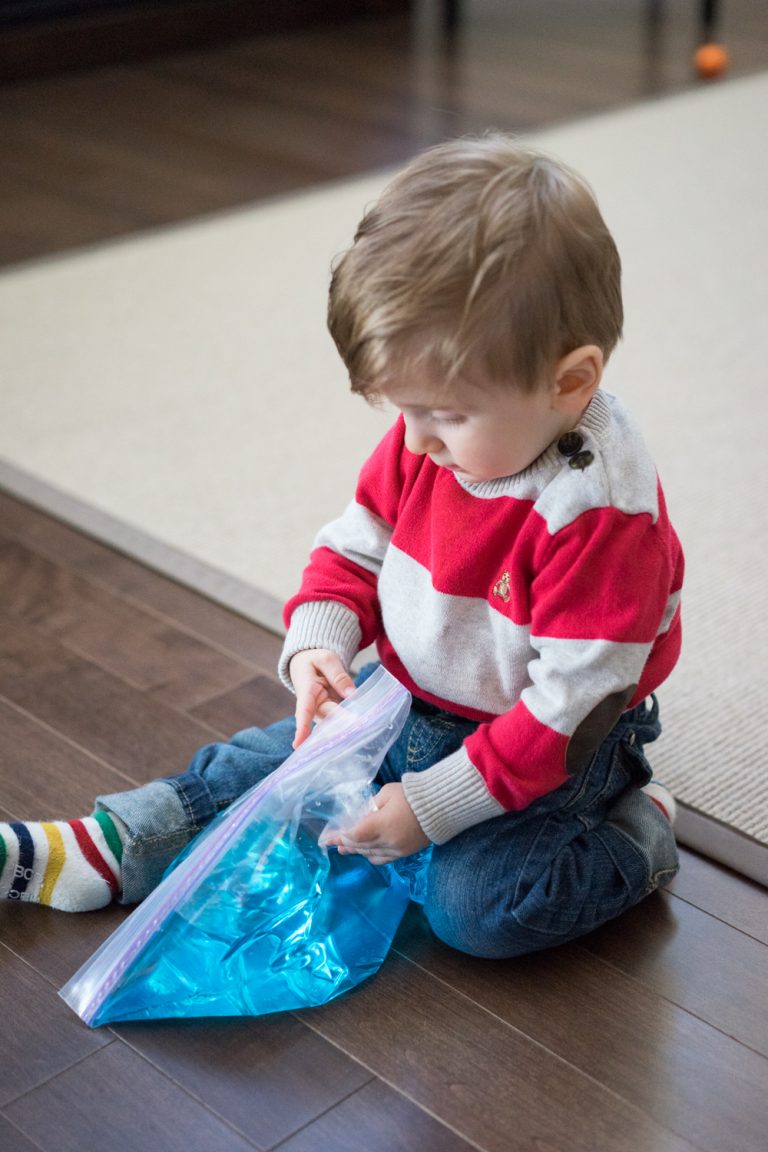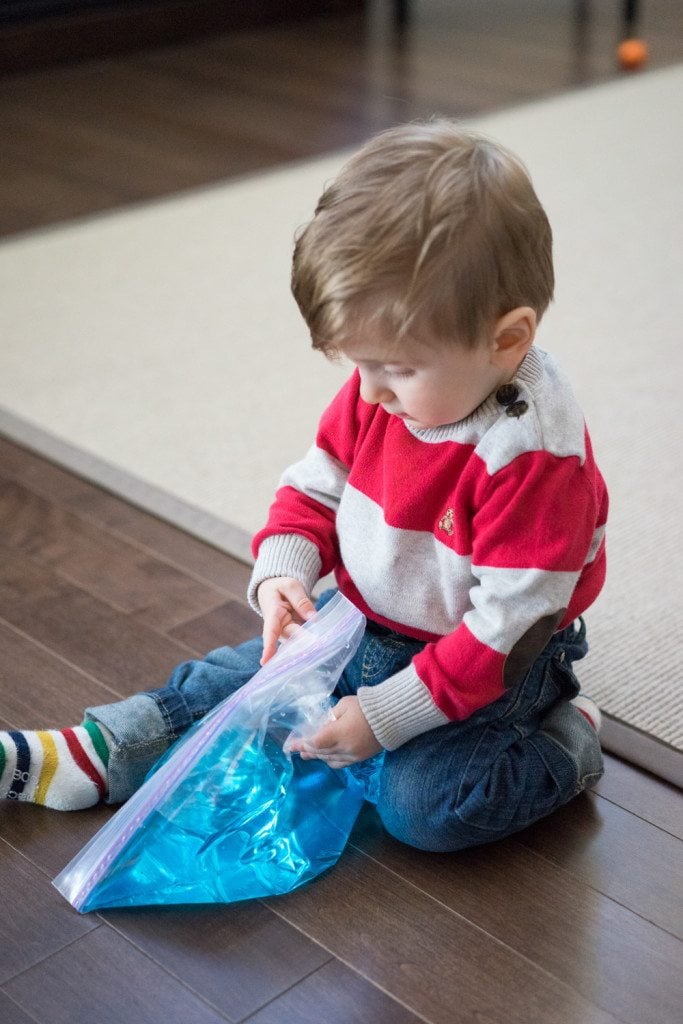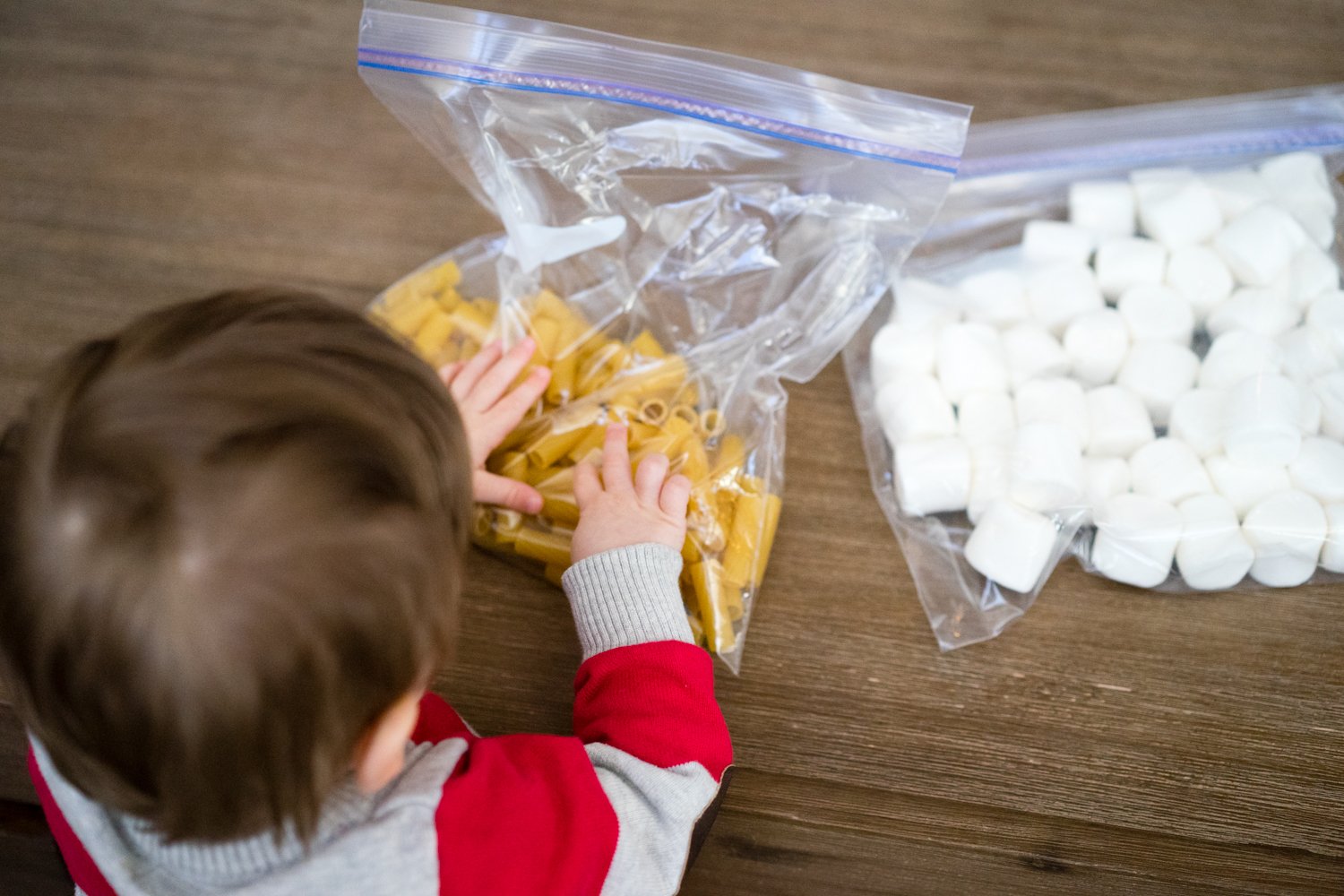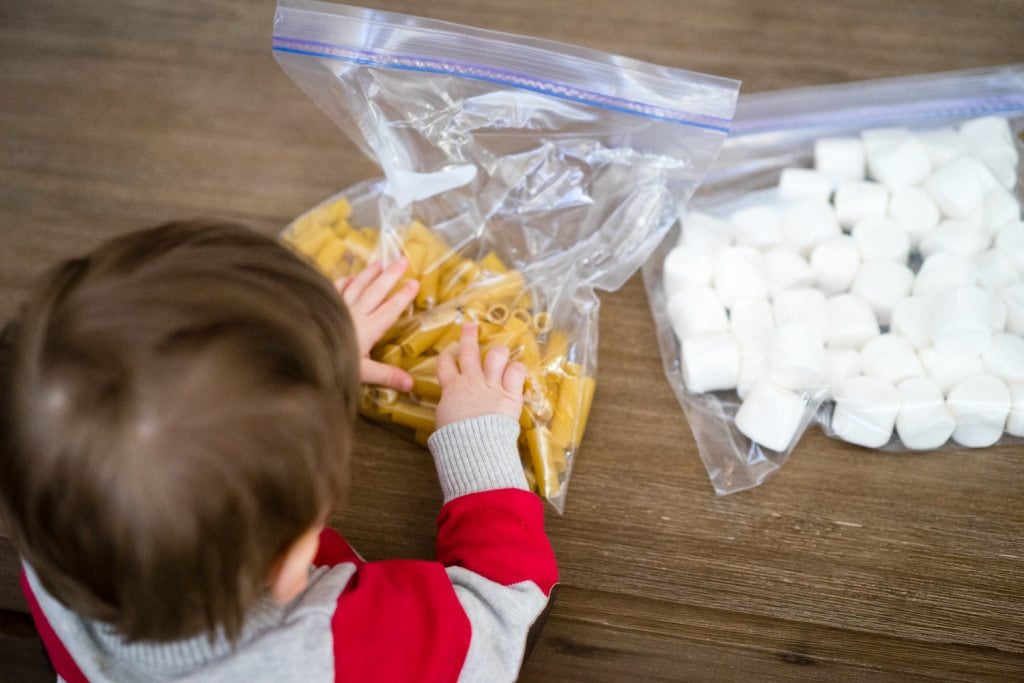 Here are the 5 Bags I created:
1) Rice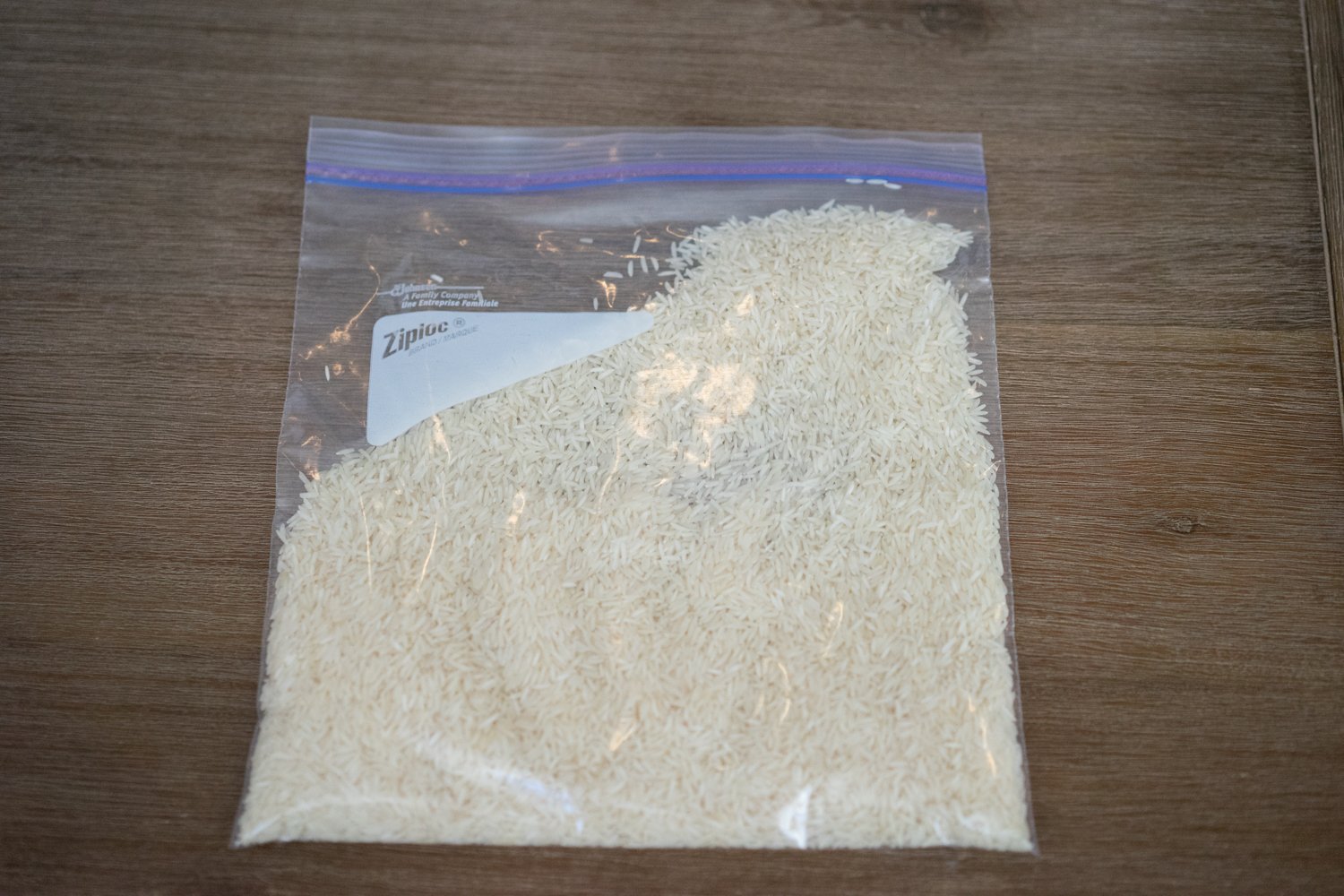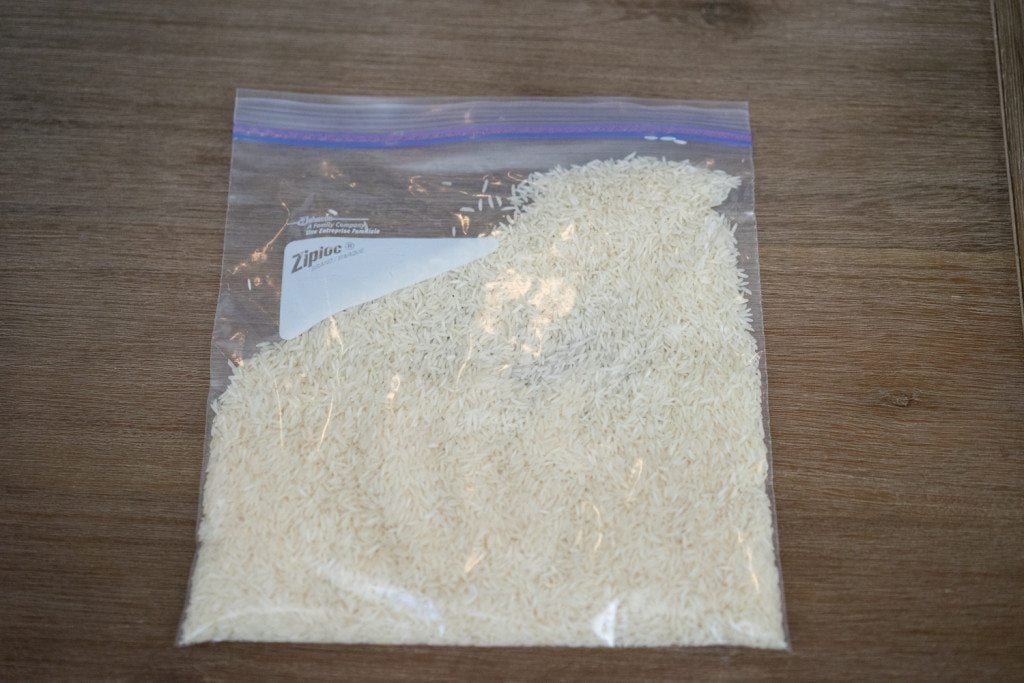 2) Sugar or Salt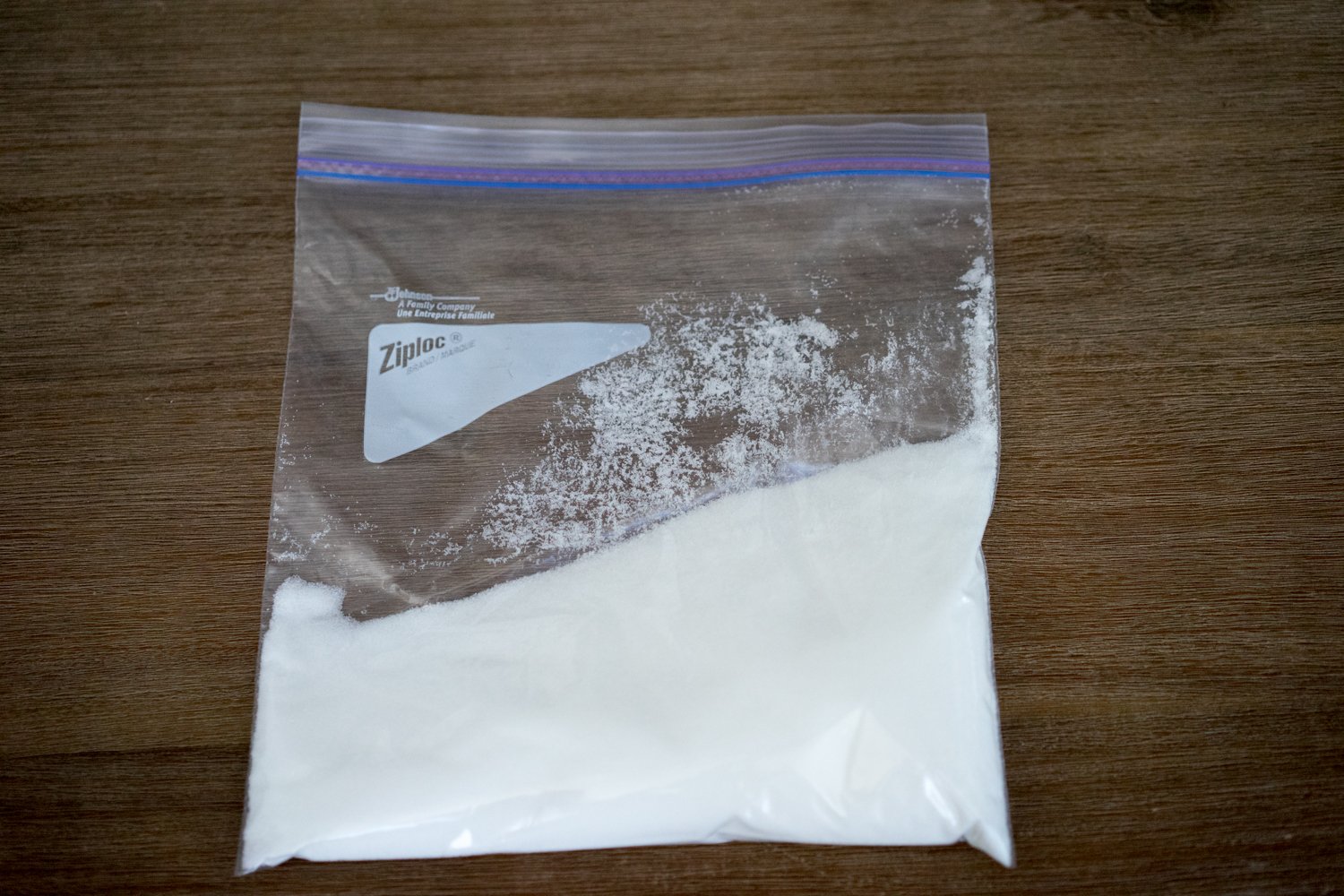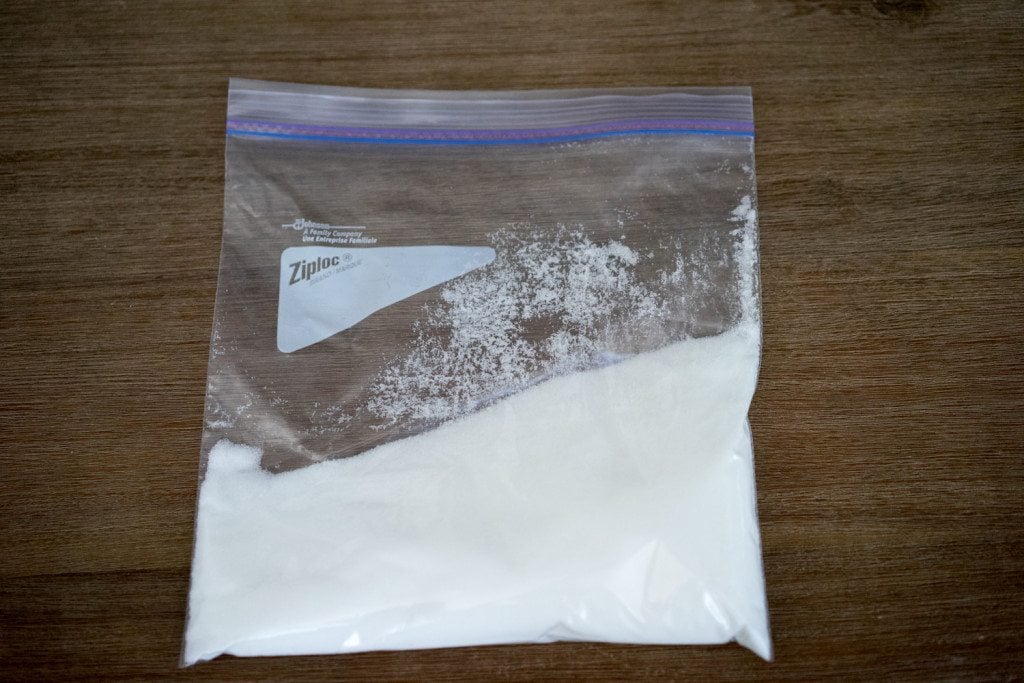 3) Water with Blue Food Colouring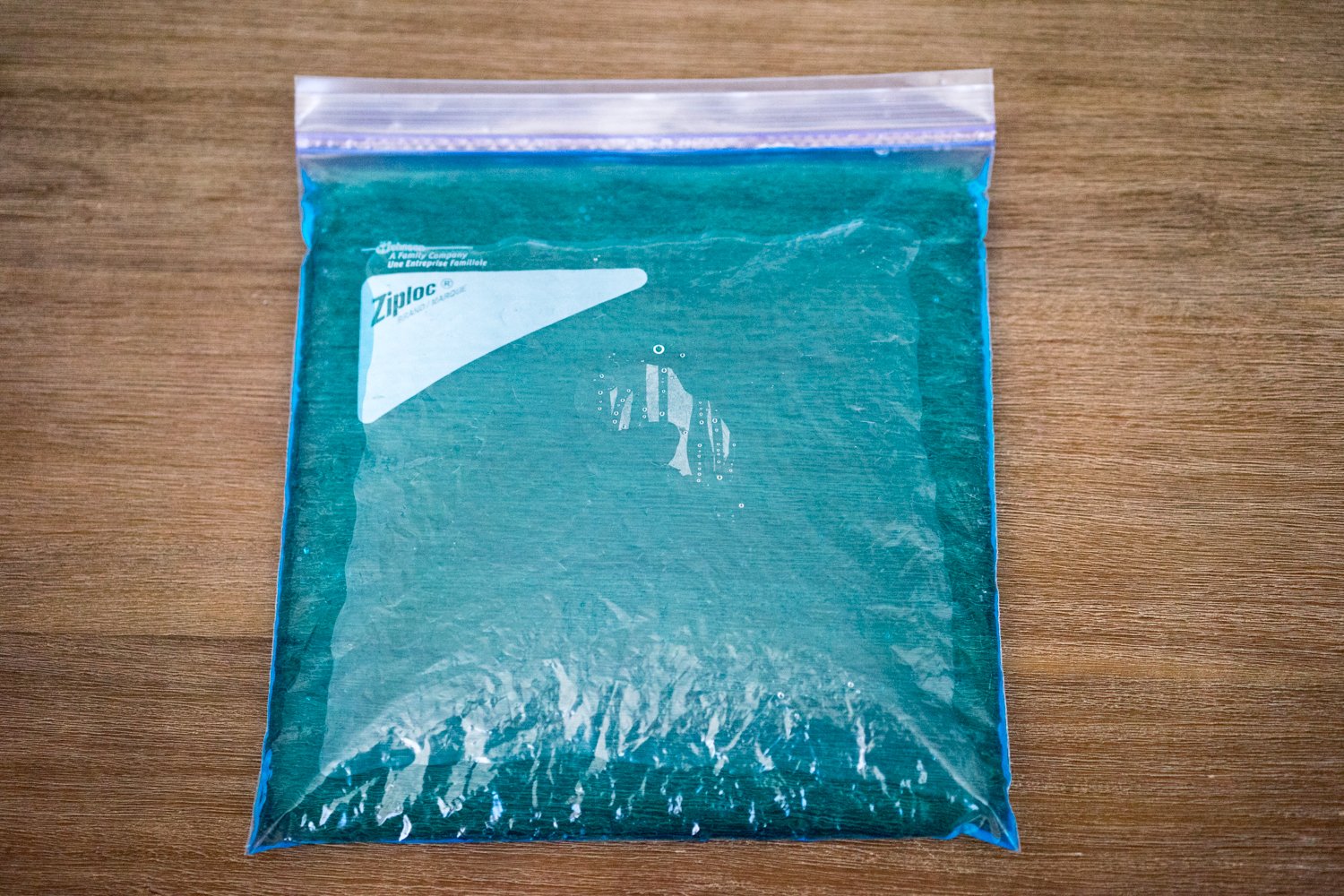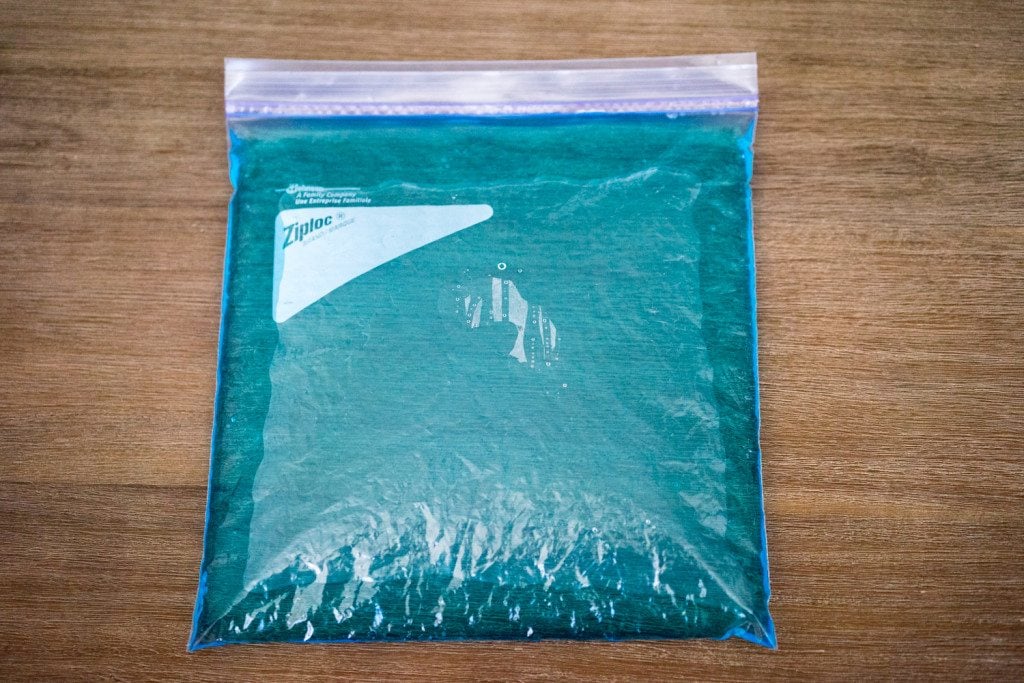 4) Pasta Noodles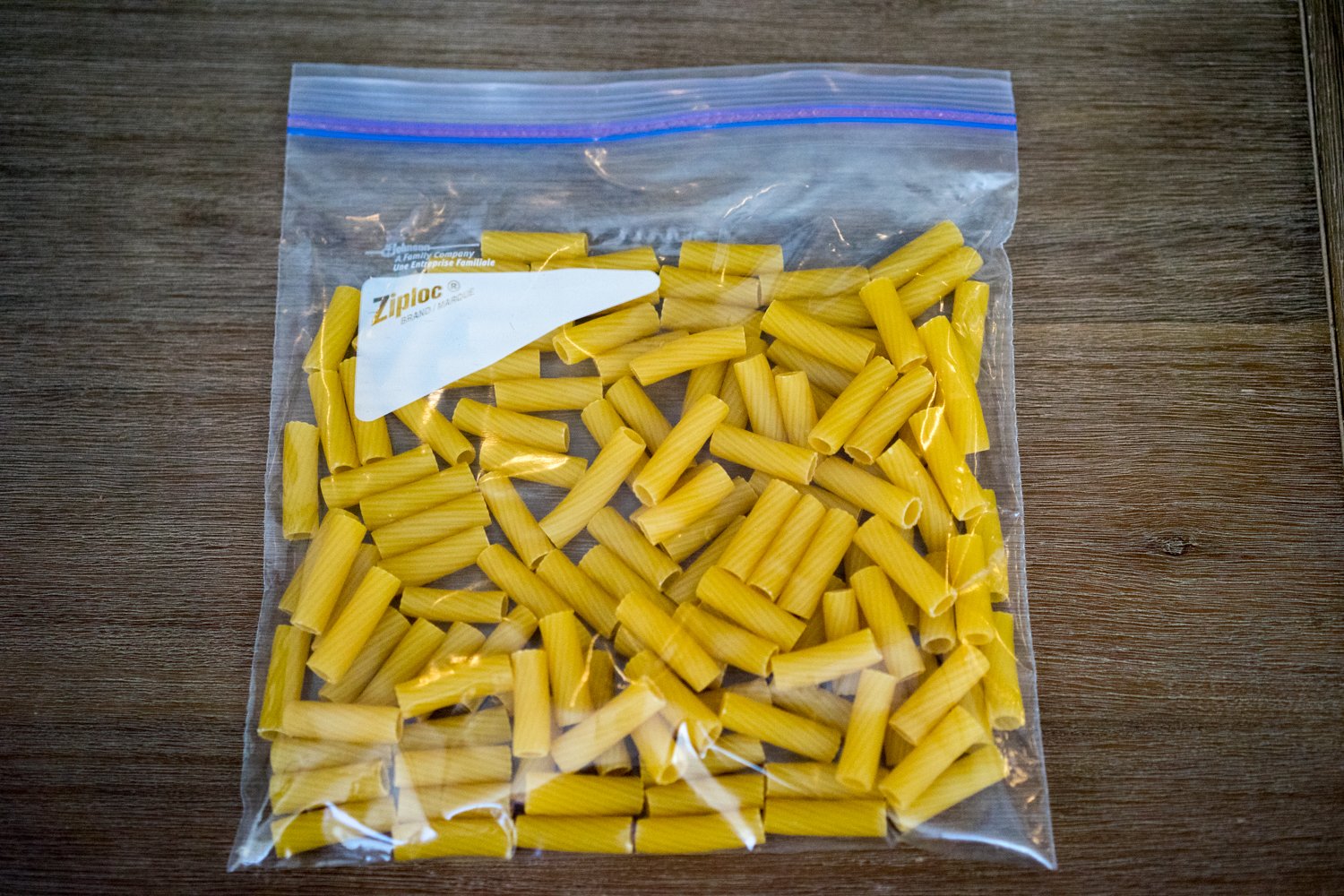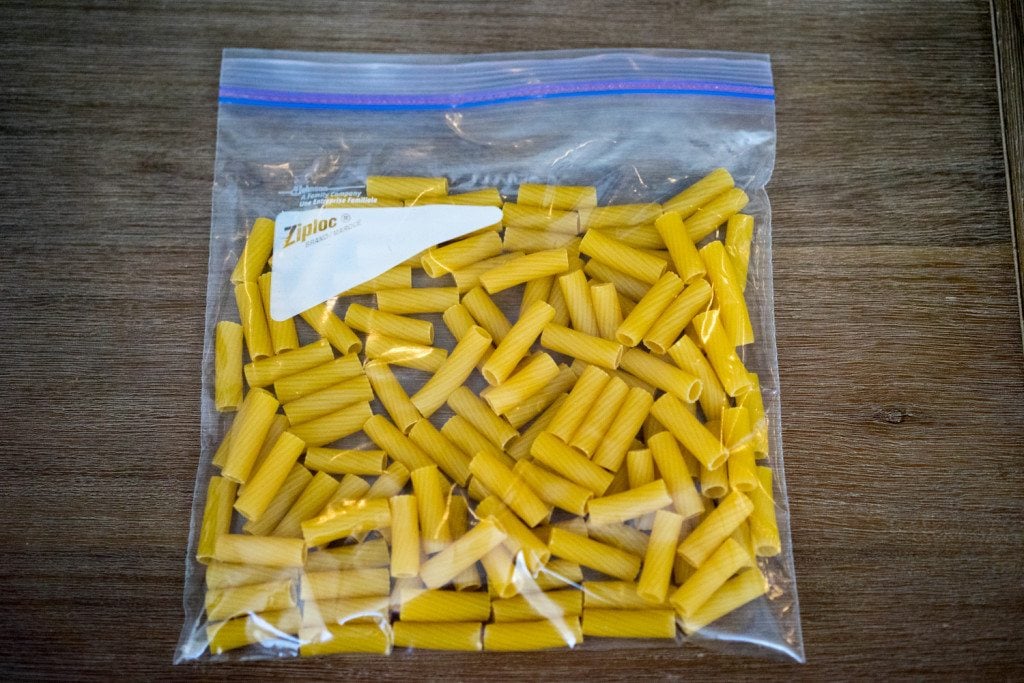 5) Marshmallows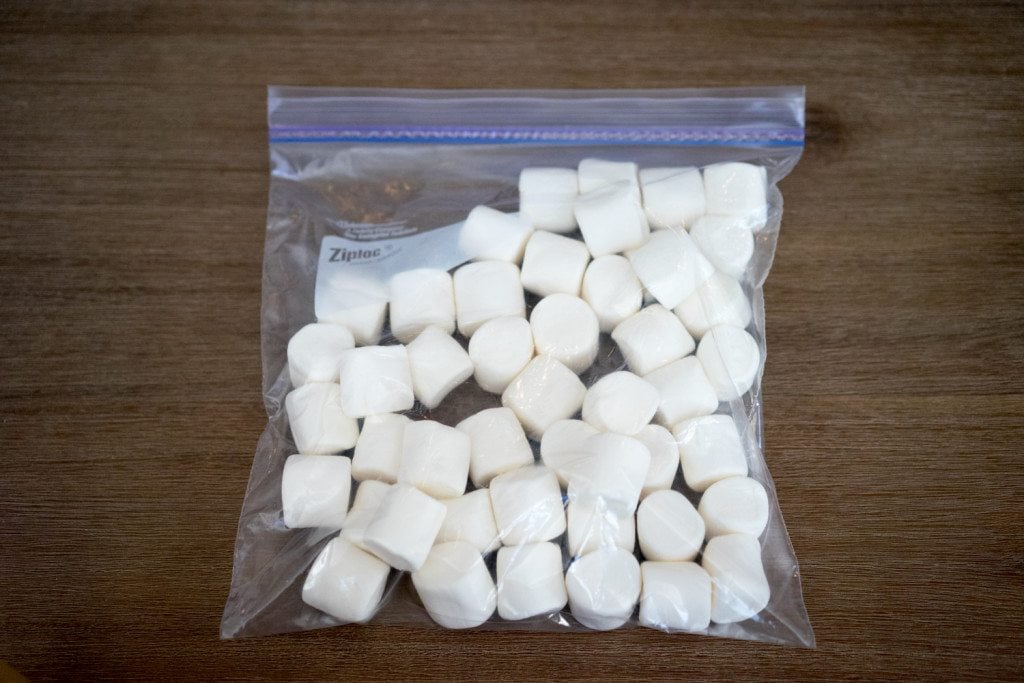 I hope you can have some fun with these sensory bags also! Have you tried any other sensory activities with your little ones?