If you're looking for an indoor Christmas activity – this Christmas scavenger hunt is a lot of fun for kids! You can give a large prize at the end or do candy or non-candy treats with each clue. You can also grab the free printable scavenger hunt clue cards at the bottom of the post!
RELATED: Christmas Crafts for Kids
Christmas Scavenger Hunt For Kids
Your kids will love doing this scavenger hunt! If you don't have a printer you can rewrite the clue cards out onto a piece of paper too.
The clue cards print out on 2 pages. There are 12 clues in total.
Each card also has a number on it so you know what order to place them in, but you can also change the order if you'd like.
The only cards that matter are the first and last clues. The rest you can mix up if you want to! You can also add extra ones before the final clue if you want to make it longer.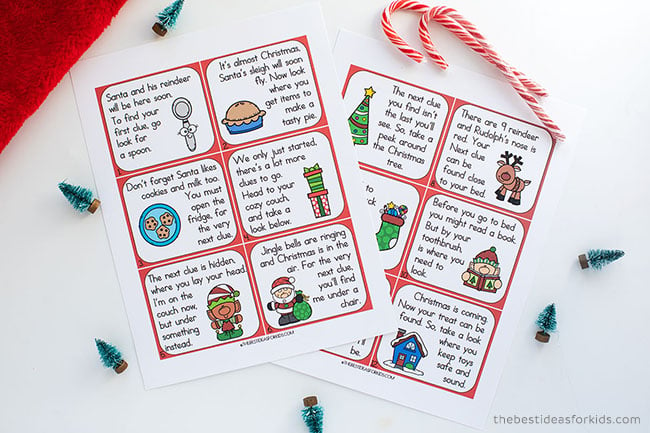 We love this activity because all of the clues are for indoors and locations that most kids will be able to find (some with a little help).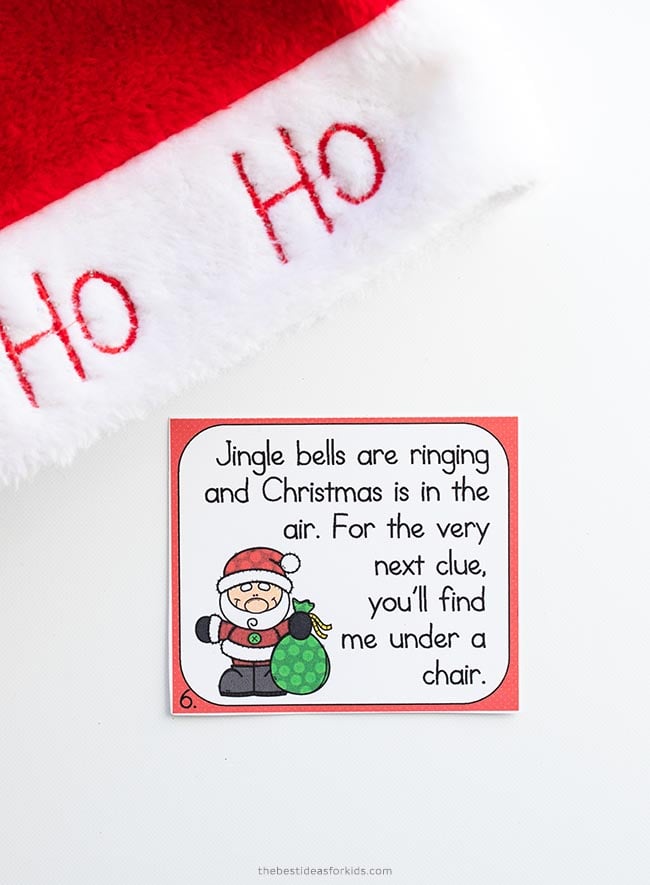 We made the clues so that you can make them hard or easy, making this a great choice for kids of any age.
The wording "look below" or "close to" allows you to make it a little harder for older kids.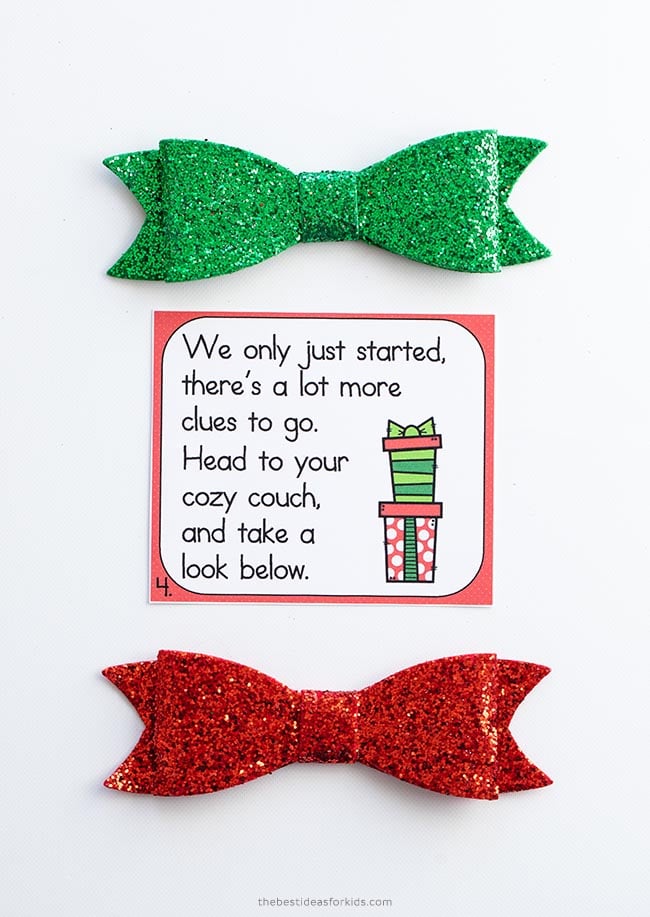 We did the scavenger hunt with a treat and non-candy treat at each clue but you can also do a large prize at the end instead.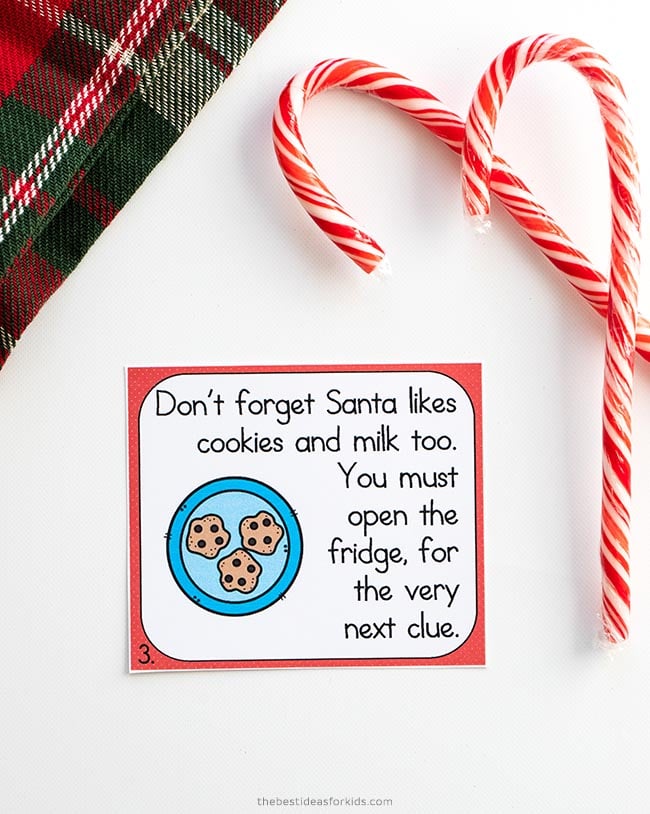 How to Set-Up the Christmas Scavenger Hunt
First print off the clue cards (the link to the cards is a little further down).
Hide the 2nd clue first, starting where you keep your spoons.

Hide the next clue where you keep flour and sugar.

For Clue #5, this is meant to be placed under a pillow on your couch.

Continue to hide all of the clue cards based on the previous clue hints until you are left with the last one.

For the last prize, hide it where you keep the majority of your kid's toys. Preferably in an area that is away from the rest of the scavenger hunt so they don't see the large surprise at the end. You can do a little treat or prize with each clue or just a big prize at the end. Either way, your kids will love doing this scavenger hunt!

If you want to make the scavenger hunt even longer, you can add extra cards of your own before the last clue.

When you're ready to start the hunt, hand the first clue to your kids.
Get the Free Printable Christmas Scavenger Hunt Clue Cards
See more Christmas Activities:
More Christmas Activities
Print off this free printable Santa letter too!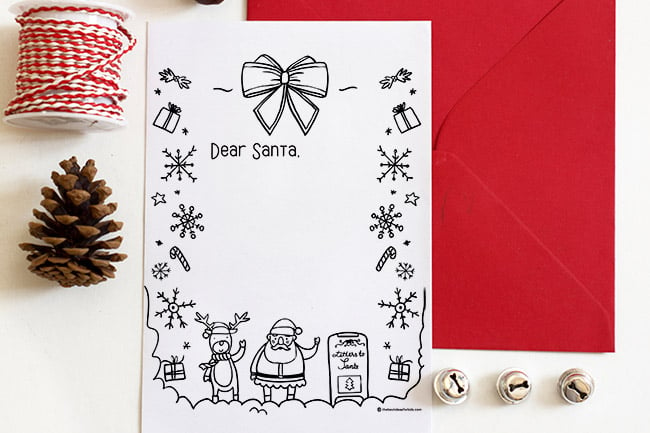 See 50+ Christmas crafts for kids!