Christmas Tree Waffles – Christmas Breakfast Idea for Kids
All activities should be supervised by an adult. As an Amazon Associate I earn from qualifying purchases. This post may contain affiliate links.
What better way to make Christmas even more magical than to serve a special Christmas day breakfast. Today we're going to inspire you with a fun Christmas breakfast idea. These Christmas Tree Waffles are really easy to make and will be sure to please the little ones on Christmas morning for breakfast or brunch.
And if you want to make Christmas Eve special, be sure to see how you can put together a Christmas Eve Box. A fun yearly tradition!

Christmas Tree Waffles
If you love waffles, then whipping up these Christmas Tree waffles are perfect! We tend to only make homemade waffles for special occasions in my household as they are a lot of work to make from scratch. That's why this waffle recipe we're sharing with you is easier to do – and of course you can always buy waffle mix and use that too!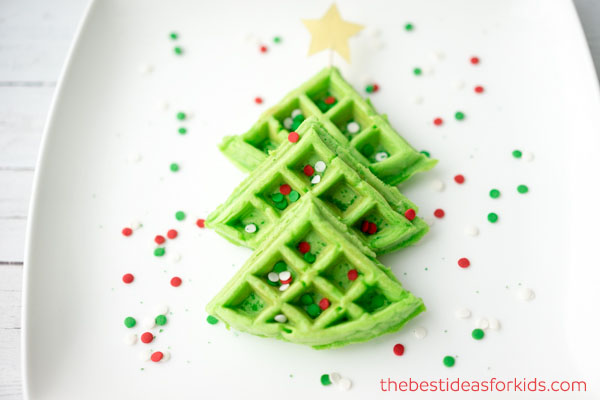 These Christmas Tree waffles were so fun to make and your kids will love helping you make this on Christmas morning!
In order to make the best waffles – we recommend  this waffle maker. This is the waffle maker we have and we love it!  It does make a big difference in the way the waffles turn out.
In order to turn the waffles green you need green food coloring. We recommend using this type of food coloring which is stronger. You won't need as much as your typical food coloring. We went through almost a whole bottle the first time we made it with regular food coloring.
Here's what you'll need to make the Christmas Tree Waffles:
Christmas Breakfast Ideas for Kids – Christmas Tree Waffles!
Ingredients
- Green Food Coloring
- Red & Green Sprinkles
- Construction Paper and Toothpick for the Star
- 2 cups all-purpose flour
- 1/4 cup sugar
- 3.5 teaspoons baking powder
- 2 large eggs - separate yolks & whites
- 1.5 cups milk
- 1 cup butter melted
- 1 teaspoon vanilla extract
Instructions
In a mixing bowl, mix the flour, sugar and baking powder.

In a separate bowl, lightly beat the egg yolks. Add the milk, butter and vanilla to the egg yolks.

Add the wet mixture to the dry ingredients. Now beat the egg whites until stiff peaks form (you can do this manually or with an electric hand mixer).

Add the egg whites to the batter mix and stir to combine.

Now add in the green food coloring. Mix until you get the desired green color. You may need to add a lot depending on the strength of your food coloring.

When baking in the waffle maker, make sure to set the waffle maker on the lowest setting possible and monitor the waffles. If overcooked, the waffles will turn brown so start off really low and check often for the first one.

Break the waffle up into 3 pieces to form the Christmas Tree.

Cut out a star out of construction paper and tape to a toothpick to put on top of the tree.

Serve with Christmas sprinkles and maple syrup.
Do you have any other fun Christmas Breakfast Ideas for Kids? Share them below!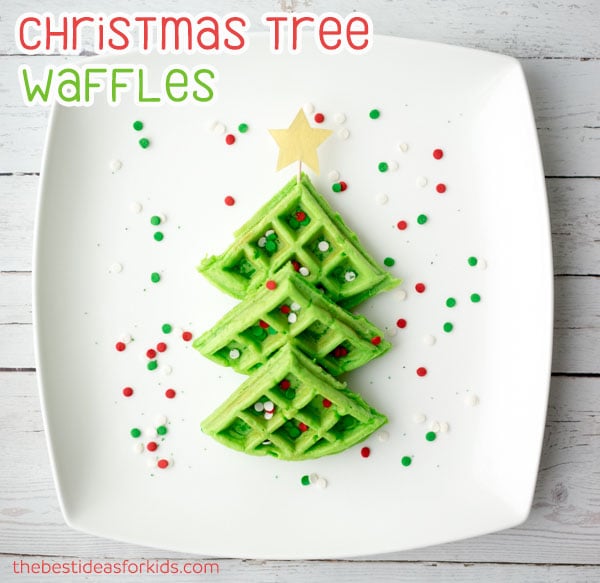 Looking for more fun Christmas Ideas? 
Create a memorable ornament to hang on your Christmas Tree with these Salt Dough Handprint Ornaments!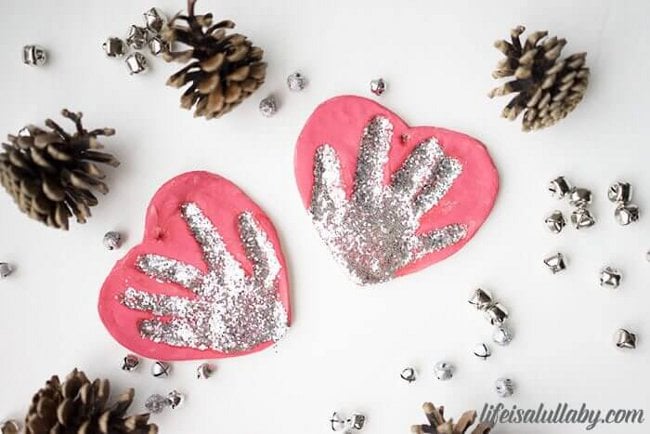 And for some glittery salt dough ornaments – see these easy to make ornaments!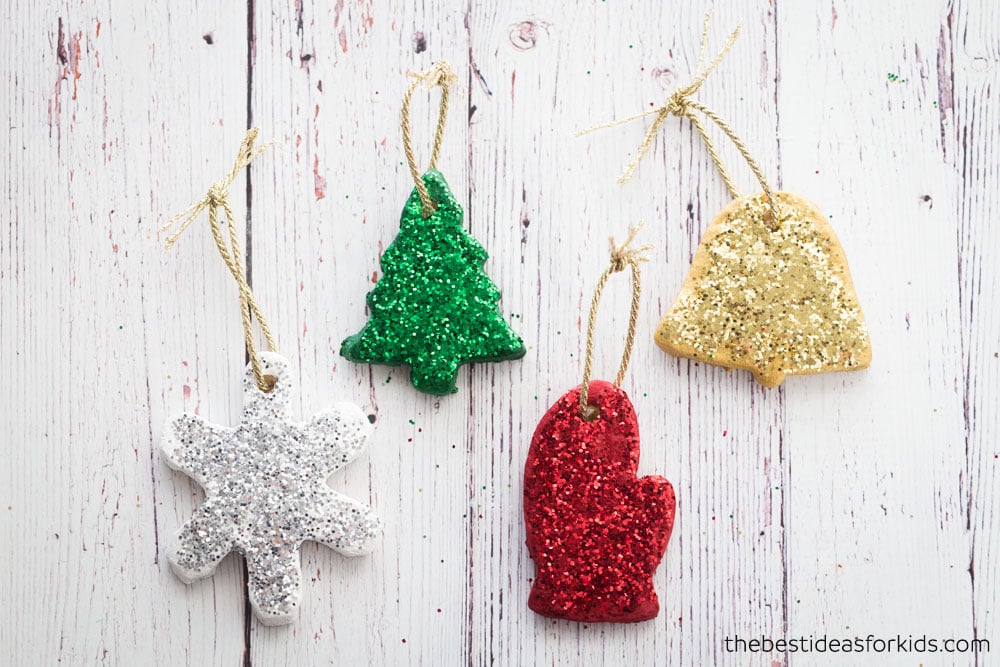 And if you want to make Christmas Eve extra special – see our Christmas Eve box idea!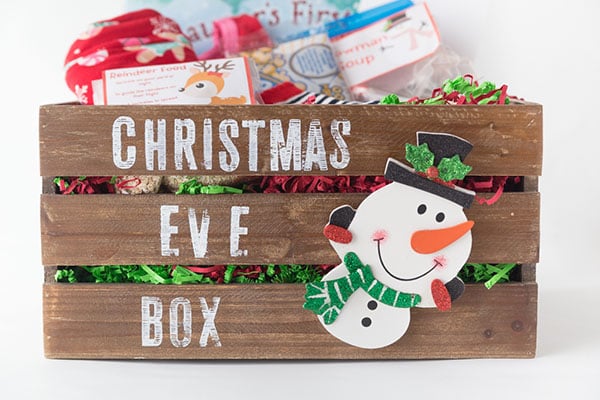 More from The Best Ideas for Kids