What better way to make Christmas even more magical than to serve a special Christmas day breakfast? Today I'm going to inspire you with some Christmas Breakfast Ideas for Kids! These Christmas Tree Waffles are really easy to make and will be sure to please the little ones on Christmas morning for breakfast or brunch.
This year is our first Christmas that my toddler will actually know what's going on. We are already doing an advent calendar and he has learned about Santa. He keeps saying maybe Santa will bring him certain toys he wants, which is so cute! I'm pretty excited to see how he reacts on Christmas morning. And Christmas day is already so special, we're going to add these fun and festive Christmas Tree waffles to start the day off!
Christmas Breakfast Ideas for Kids
These Christmas Tree waffles were so fun to make and your kids will love making this too on Christmas morning!
Here's what you'll need to make the Christmas Tree Waffles:
Christmas Breakfast Ideas for Kids – Christmas Tree Waffles!
Ingredients
- Green Food Coloring
- Red & Green Sprinkles
- Construction Paper and Toothpick for the Star
- 2 cups all-purpose flour
- 1/4 cup sugar
- 3.5 teaspoons baking powder
- 2 large eggs - separate yolks & whites
- 1.5 cups milk
- 1 cup butter, melted
- 1 teaspoon vanilla extract
Instructions
In a mixing bowl, mix the flour, sugar and baking powder.
In a separate bowl, lightly beat the egg yolks. Add the milk, butter and vanilla to the egg yolks.
Add the wet mixture to the dry ingredients. Now beat the egg whites until stiff peaks form (you can do this manually or with an electric hand mixer).
Add the egg whites to the batter mix and stir to combine.
Now add in the green food coloring. Mix until you get the desired green color. You may need to add a lot depending on the strength of your food coloring.
When baking in the waffle maker, make sure to set the waffle maker on the lowest setting possible and monitor the waffles. If overcooked, the waffles will turn brown so start off really low and check often for the first one.
Break the waffle up into 3 pieces to form the Christmas Tree.
Cut out a star out of construction paper and tape to a toothpick to put on top of the tree.
Serve with Christmas sprinkles and maple syrup.
https://www.thebestideasforkids.com/christmas-breakfast-ideas-kids-christmas-tree-waffles/
Recipe adapted from Taste of Home
Not only are these Christmas Tree Waffles absolutely delicious, they are also so fun! I love having a special breakfast on the weekend and what better way to make Christmas even more special than doing a fun breakfast like this for the kids?
In order to make the best waffles around – which you won't regret making! You absolutely need one of these amazing Cuisinart Belgian Waffle Makers.
.
This thing is totally da bomb! It's a professional waffle maker and makes a huge difference in the way the waffles turn out.
Do you have any other Christmas Breakfast Ideas for Kids? Share them below!
Looking for more fun Christmas Ideas? 
Create a memorable ornament to hang on your Christmas tree with these Salt Dough Handprint Ornaments!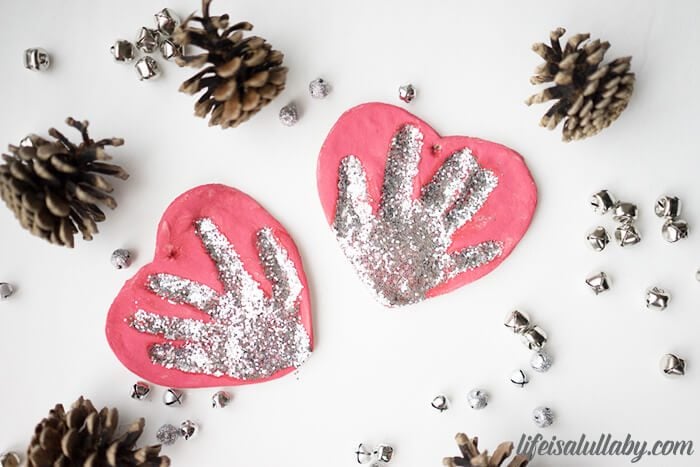 Get the details on how to make these sensory bottle Snow Globes!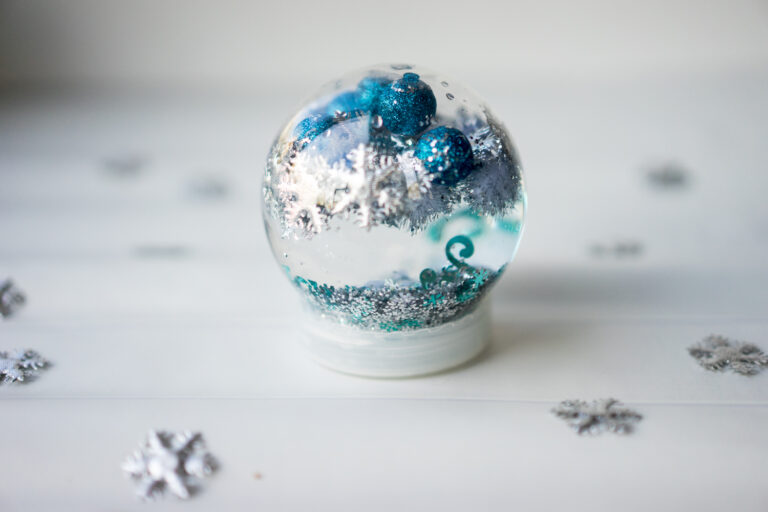 Here are some other really fun Christmas Ideas:
Let's get social! Follow The Best Ideas for Kids on Facebook, Pinterest or Instagram
This post may contain affiliate links, read our Disclosure Policy for more information.
All activities should be supervised by an adult. Please read our Site Terms for more information.