Turn a handprint into this adorable cactus handprint card! Perfect for Valentine's Day, Mother's Day or even a birthday card! You only need colored paper and a few other supplies to make these cards.
RELATED: Handprint Flower Card
Cactus Handprint Card
This cactus handprint craft is so simple to make! Kids can add a special message inside and give it to someone they love on Valentine's Day or Mother's Day. If you want to make a set of handprint cards – check out our handprint card kit.
You can write a number of fun sayings inside the cards. Check out these cute cactus puns!
I'm stuck on you.
Free hugs.
Lookin' sharp!
You can also write your own special message inside.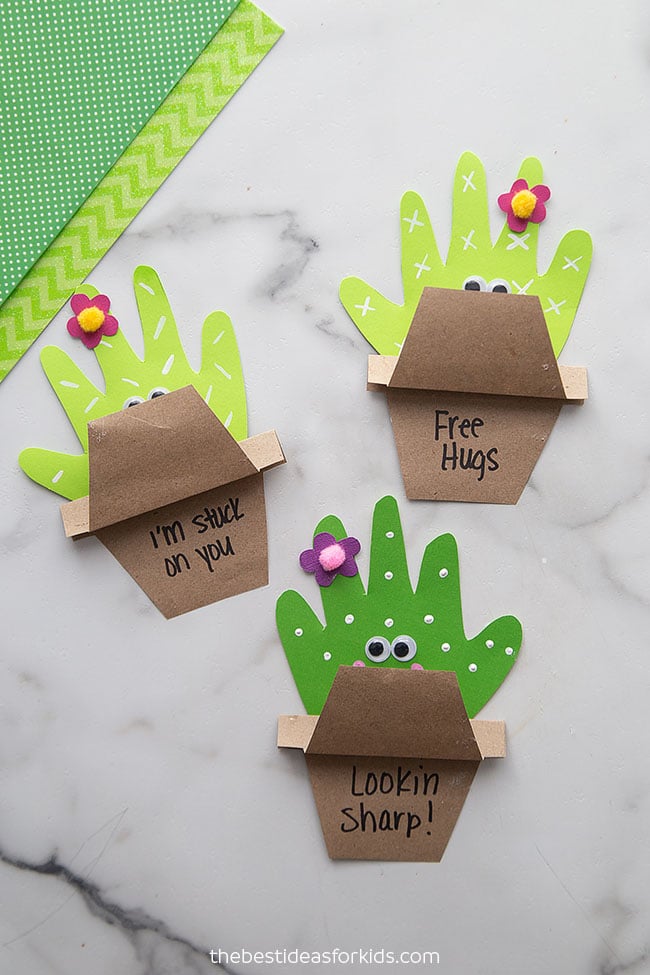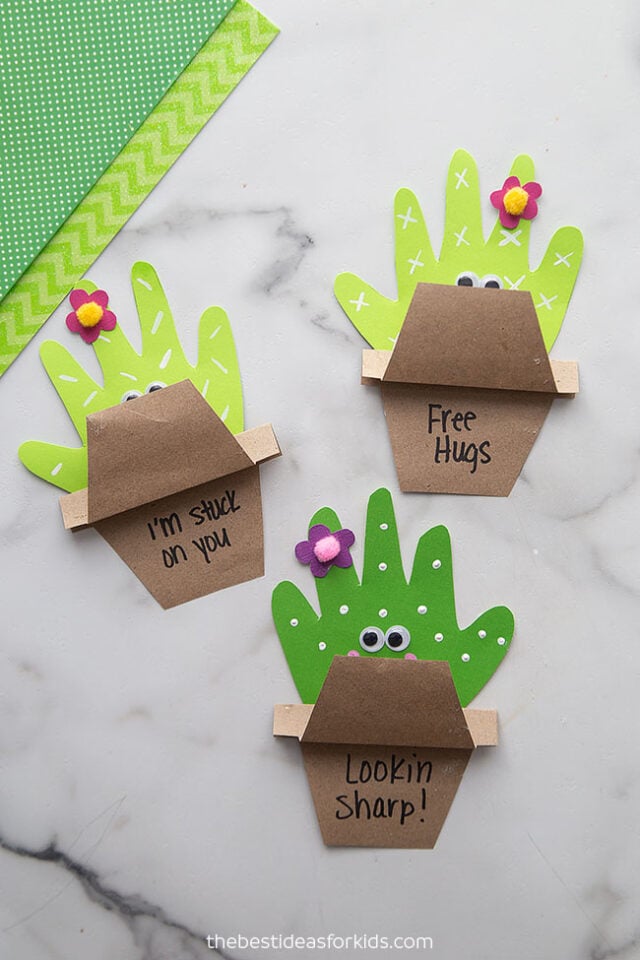 You only need a few supplies to make this adorable cactus card! If you don't have green and brown cardstock you can also make this with paint on white paper. If you don't have googly eyes you can draw on your own eyes too!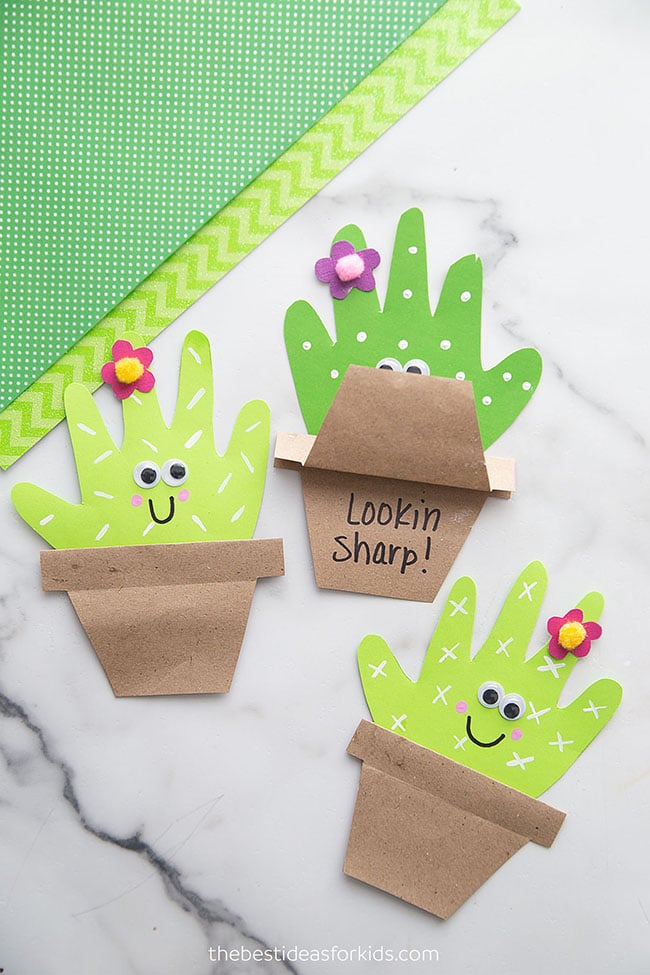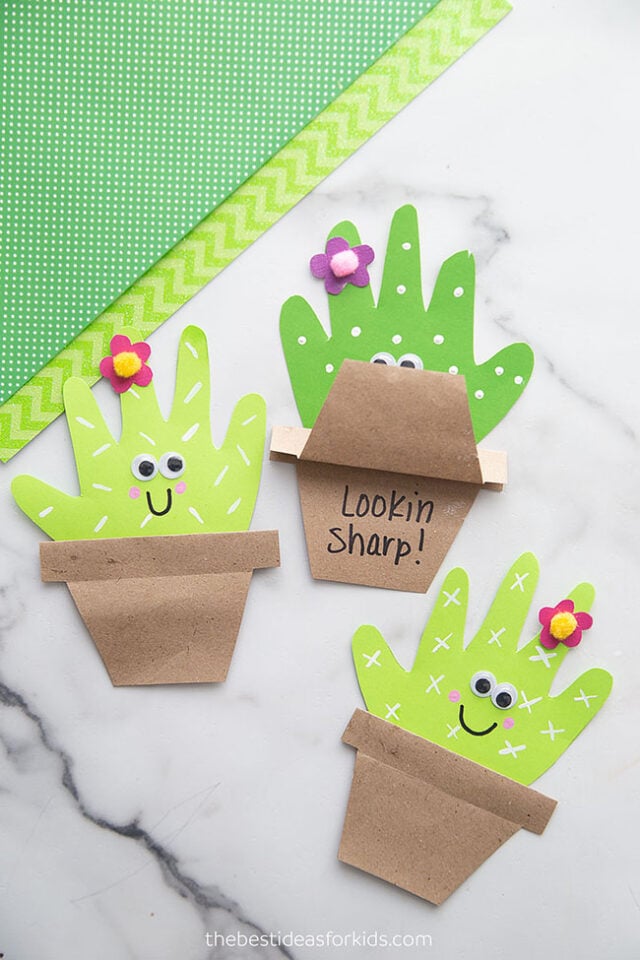 Supplies Needed to Make a Cactus Handprint
Small googly eyes
Pink paint
Small pom poms (1 cm wide)
Black marker
Pot & flower free template – you can get the templates at the bottom of the post.
We like to use this glue for gluing on googly eyes which tend to be a little harder to glue. You can also use hot glue (with adult supervision or help).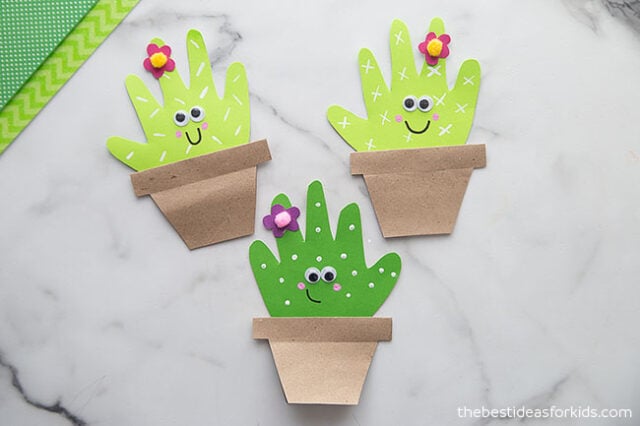 Watch the Video Tutorial Here!
Directions to Make a Cactus Handprint
1. Start by tracing the hand on green cardstock. Cut out the handprint.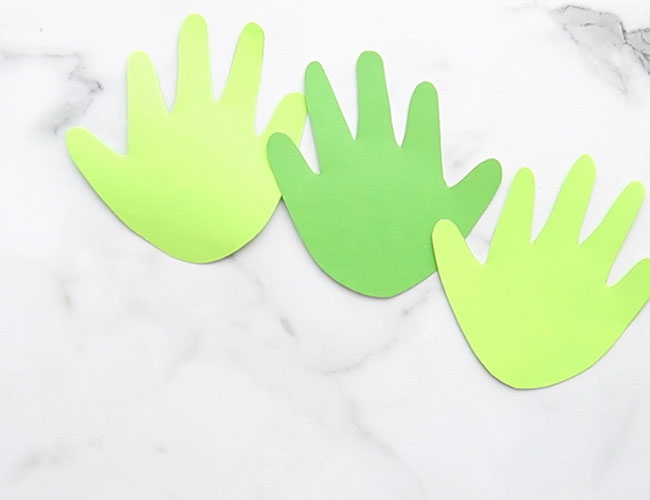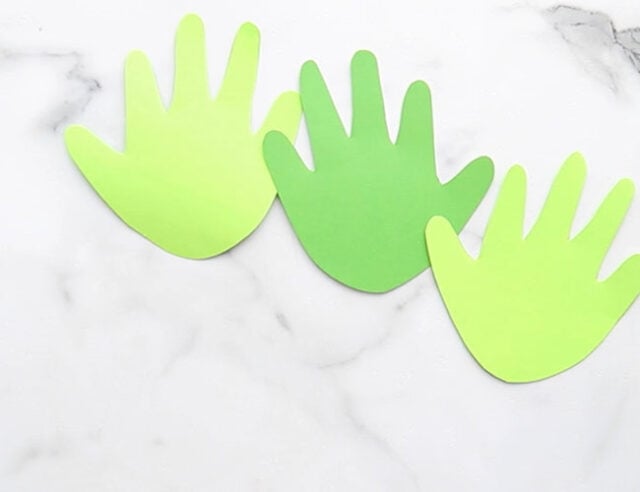 2. Fold over a piece of brown cardstock. Trace the cactus pot template on the brown cardstock and cut it out. It should open up like a card.

Fold the top paper up and fold at the top portion of the pot. This will make it easier for the card top to stay down instead of having the whole pot open up.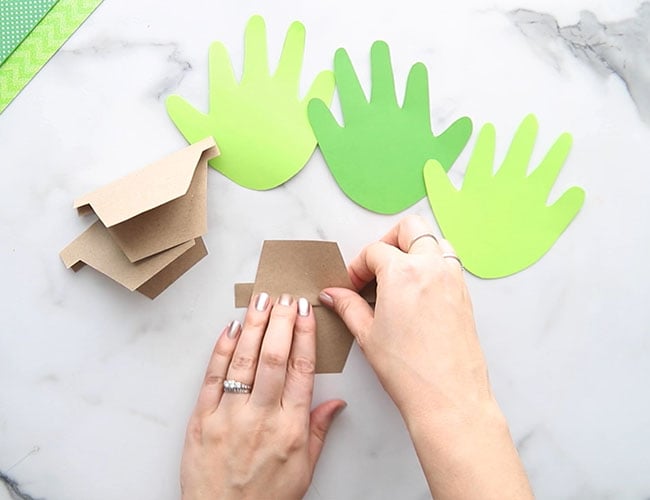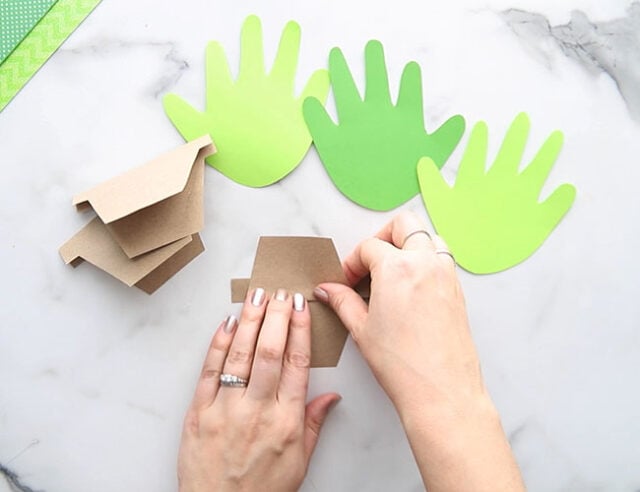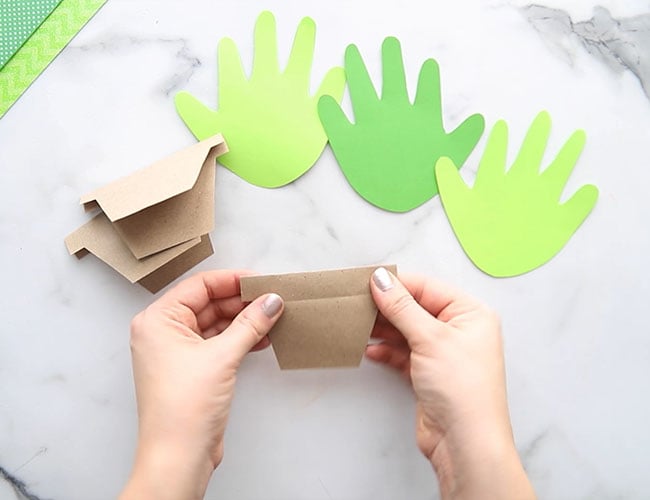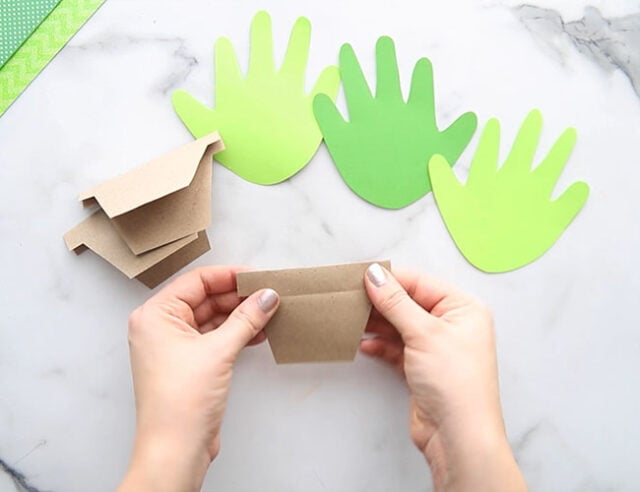 3. Glue the handprint to the back of the cactus pot.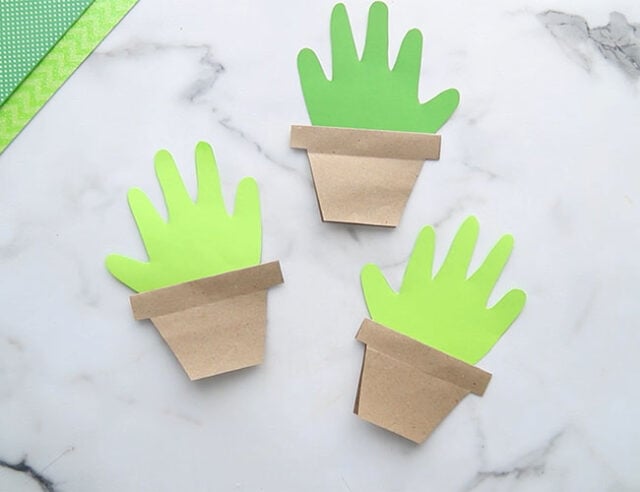 4. Glue on googly eyes.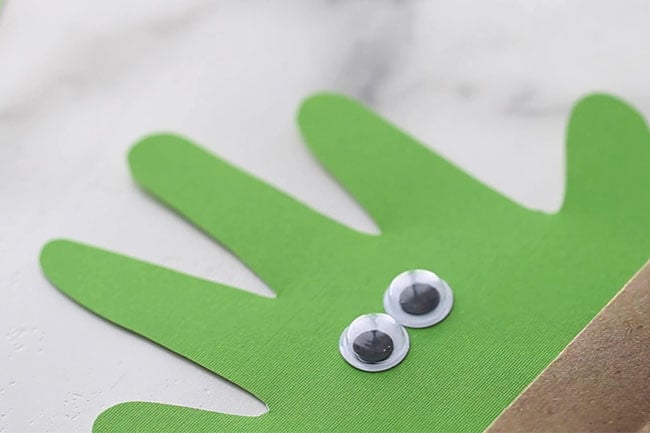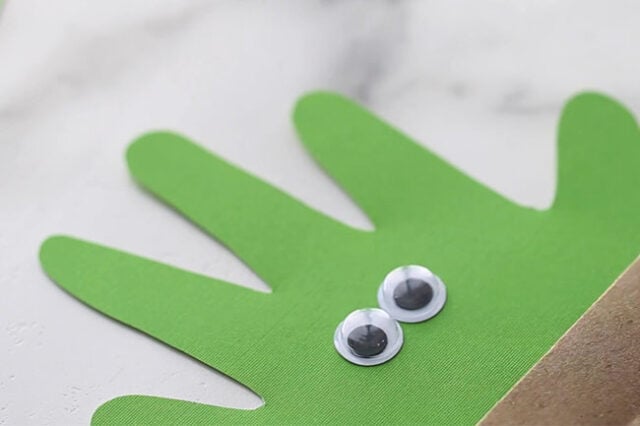 5. Draw a smile on the cactus face.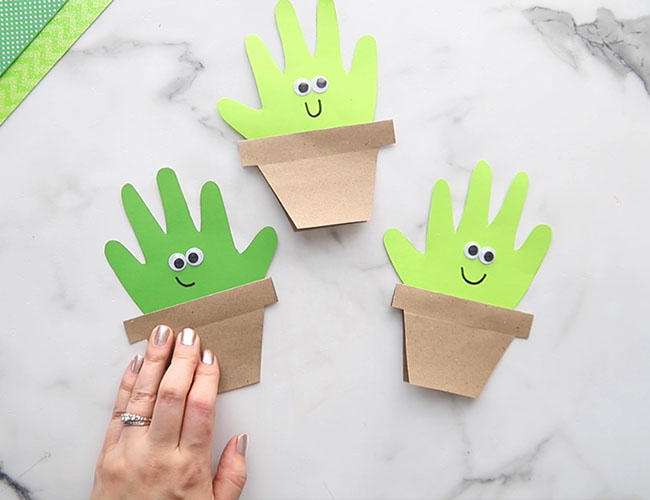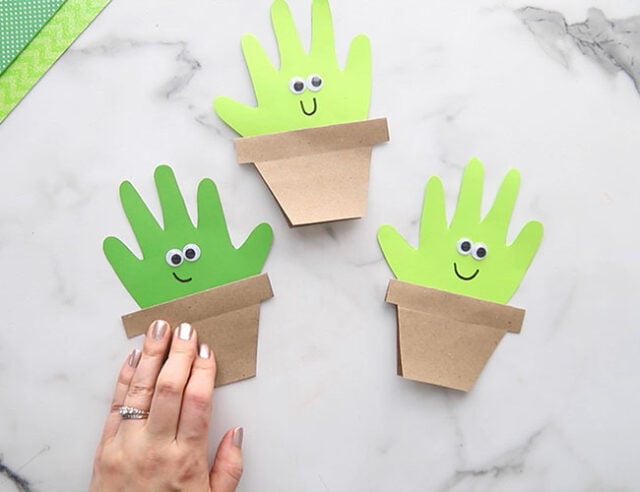 6. Add cheeks with pink paint. You can dip the back of a paintbrush or pencil into the paint and then dab on.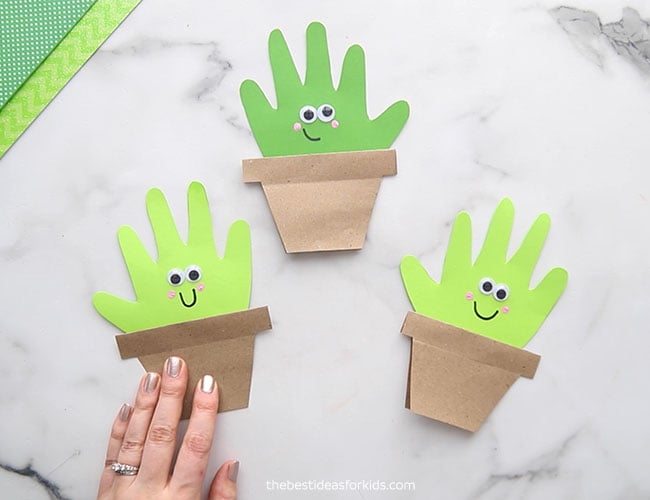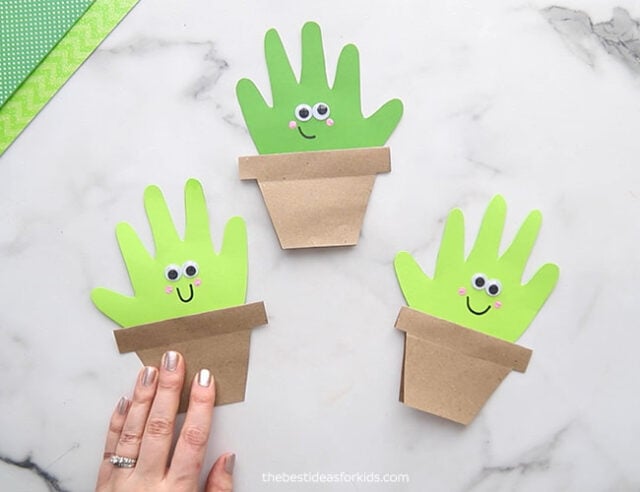 7. Now you can add different marks to the cactus to make them look more like a cactus! We used white paint but you can also use black or a darker green.

Here are some options:

Add dots to the cactus handprint using the back of a paintbrush or pencil. Dip into the paint and then dab on.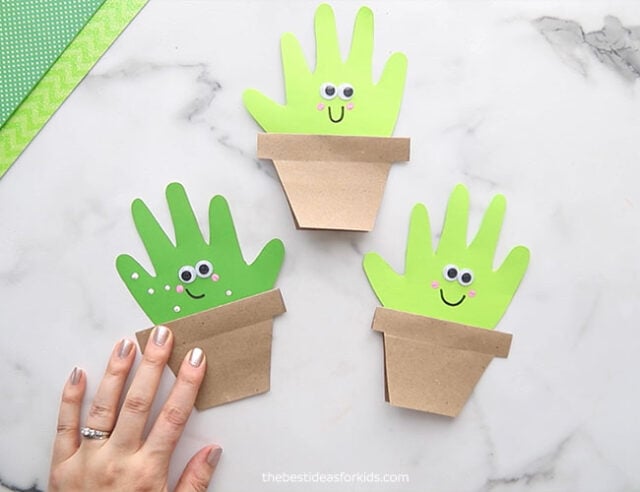 You can also add lines.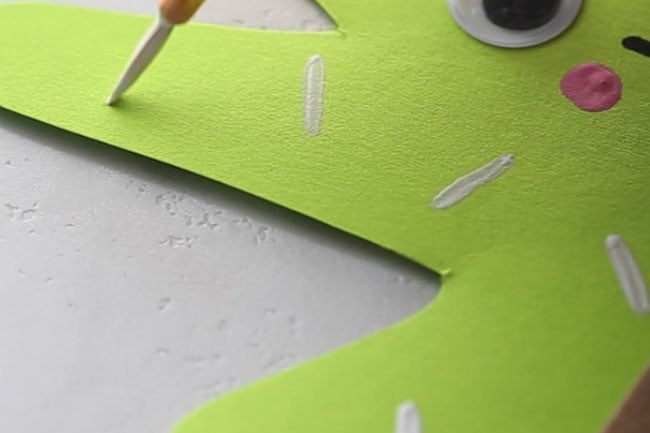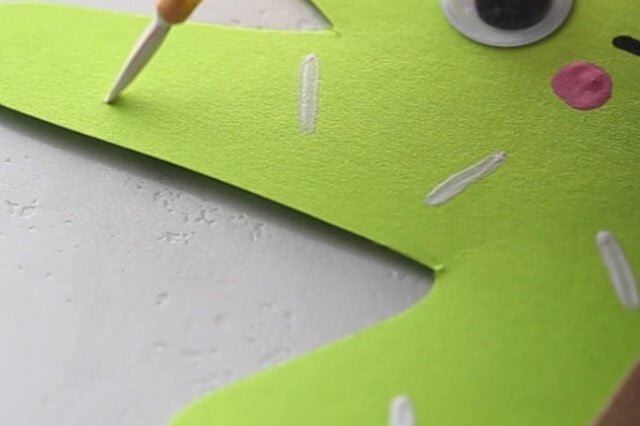 Finally, we made little X's on one of the cactus handprints.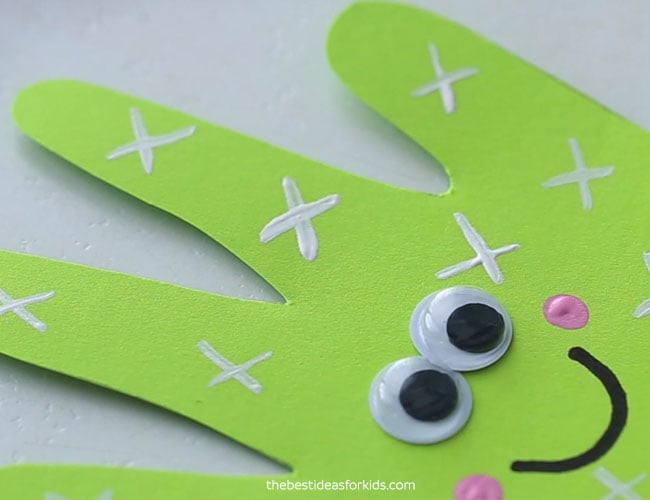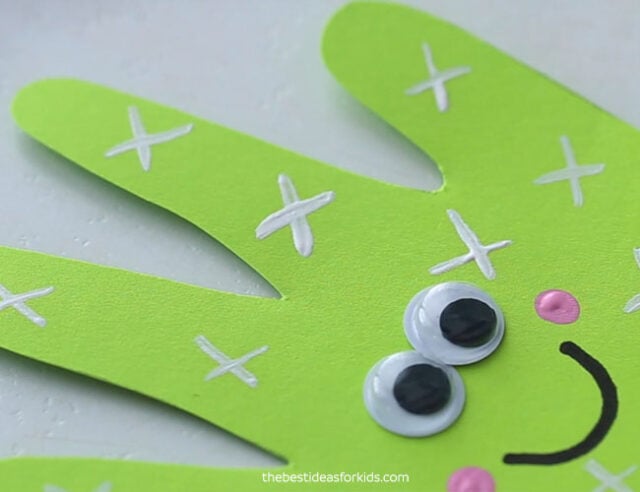 8. You can leave the cactus handprints now as is, or you can add a little flower to them!

Use our free template to trace around the flower template on colored cardstock. We used a magenta and purple. Cut out the flowers.

Glue on small pom poms to the center of the flowers.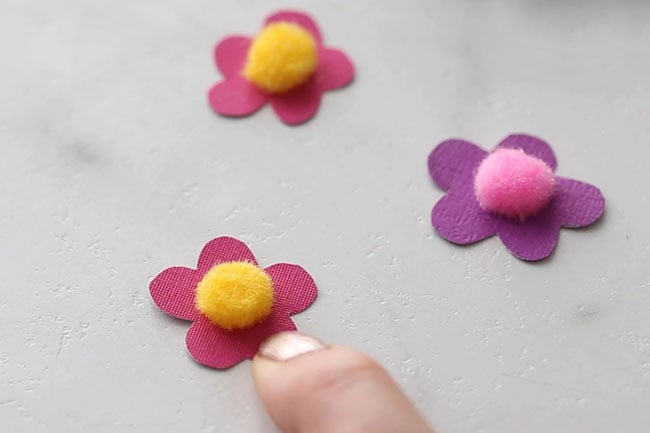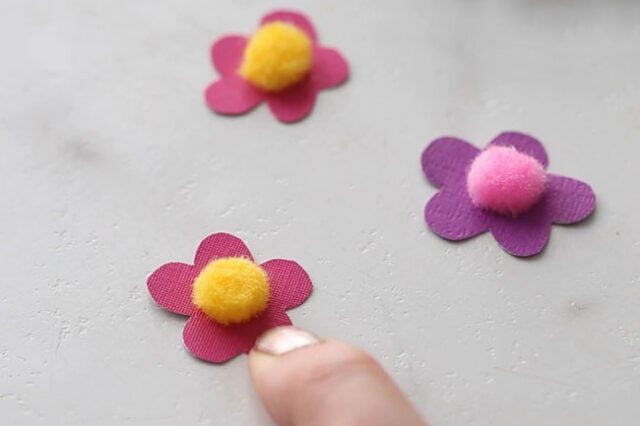 9. Glue the flowers to the cactus.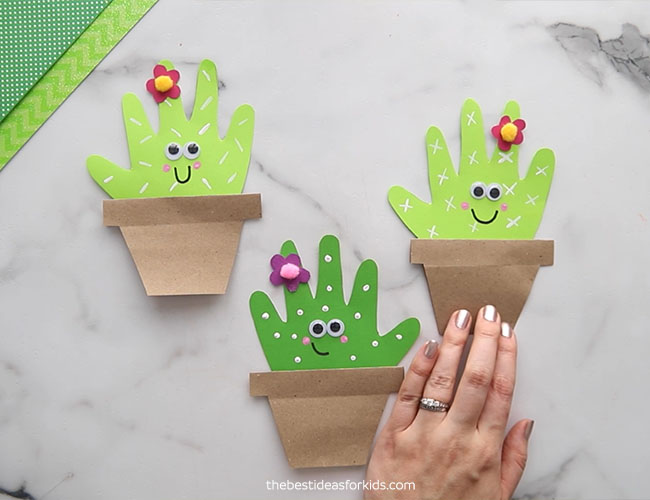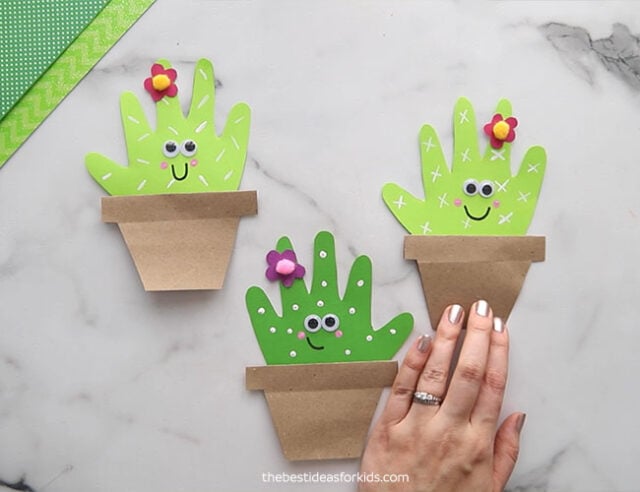 10. Finally, write a special message inside. You can use a fun pun or create your own!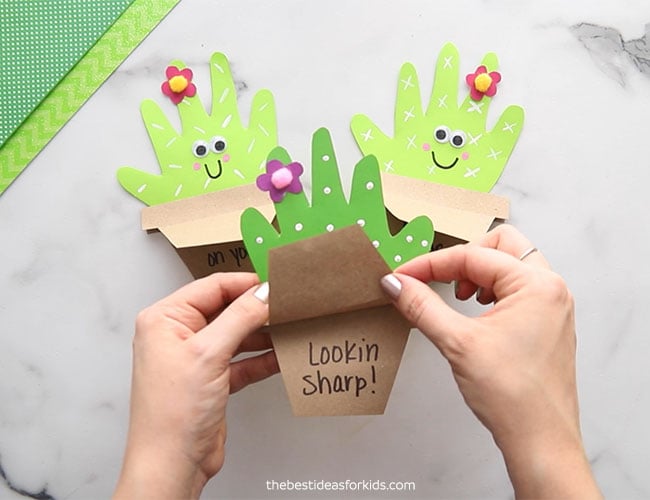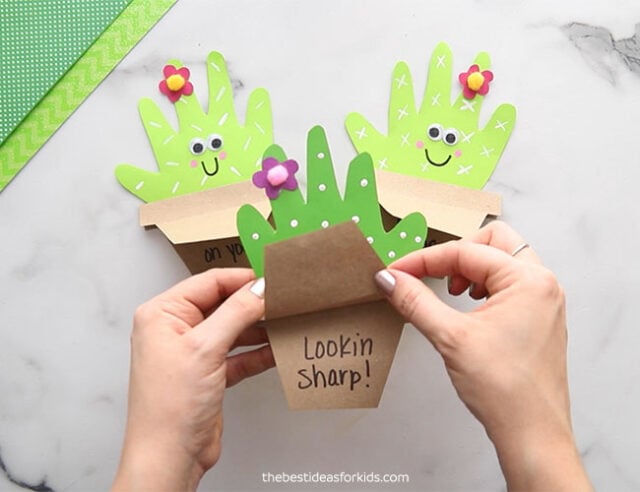 We love how simple this card is to make! Don't forget to grab the free template below, or you can draw out the pot and flower yourself too!
Grab the free printable PDF below!
This pdf is for personal use only and can be used in home, school or library settings but is not for commercial use.
We hope you have fun making these adorable cactus cards!