Introducing a line of craft kits by The Best Ideas for Kids!
Keeping kids entertained indoors this winter is easier with this new line of craft kits from The Best Ideas for Kids®.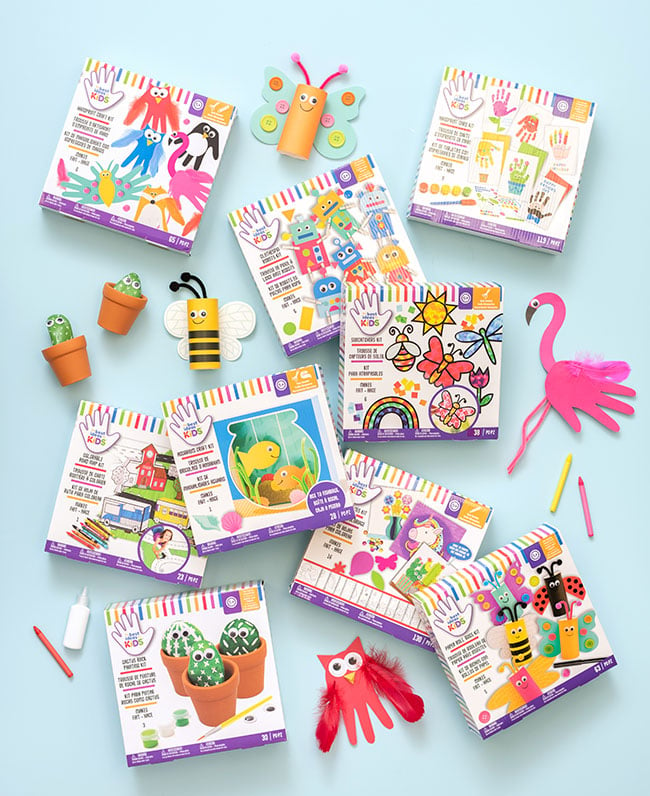 Create colorful sun catchers, cute and friendly cactus rocks, handprint keepsakes, 3D coloring art pages and more! This selection of creative craft kits are as fun to make as they are to play with!
You can purchase 6 of the kits from Amazon and Scrapbook.com right now!
Scrapbook.com ships internationally. Amazon is US only right now.
More About Each Crafting Kit
A total of SIX kits are available right now. All kits come with an instruction booklet.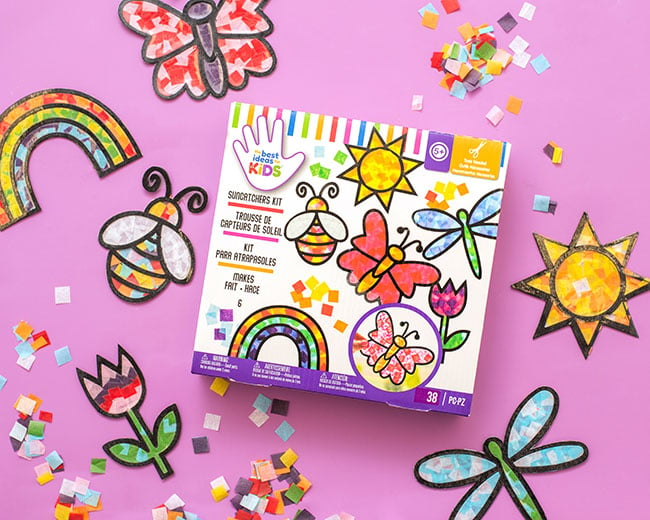 Suncatchers Kit
Create 6 colorful suncatchers for your window with some tissue paper, cardstock shapes and adhesive paper. Adhesive dots included to stick to your windows!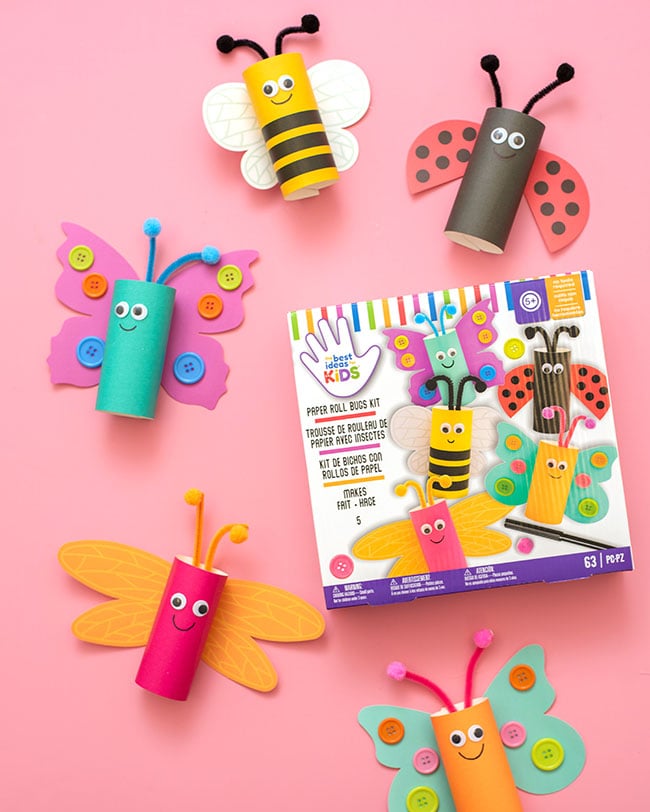 Paper Roll Bugs Kit
Make 5 cute paper roll bugs with cardstock shapes, googly eyes, pipe cleaners, pom poms and more! The paper rolls come with a strip of adhesive so that you can easily put the paper rolls together. Adhesive dots and glue included to put all of the 5 bugs together.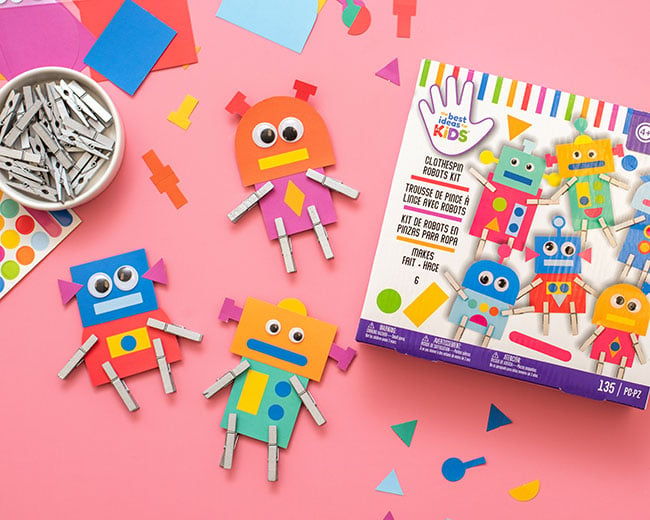 Clothespin Robots Kit
Create your own robots with this clothespin robot kit! These robots will stand up too! Kids can mix and match the stickers, cardstock shapes and googly eyes to make a variety of robot designs.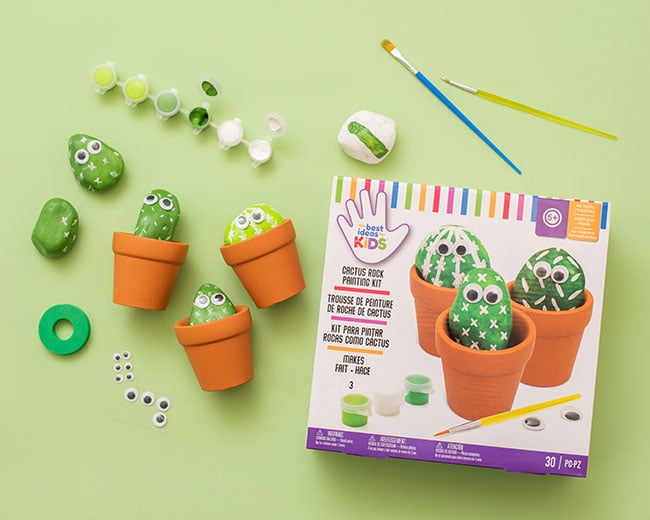 Cactus Rock Painting Kit
Make 3 pet cactus rocks with this cactus rock painting kit. The kit includes 3 rocks, 3 faux terra cotta pots, non-toxic paint and googly eyes.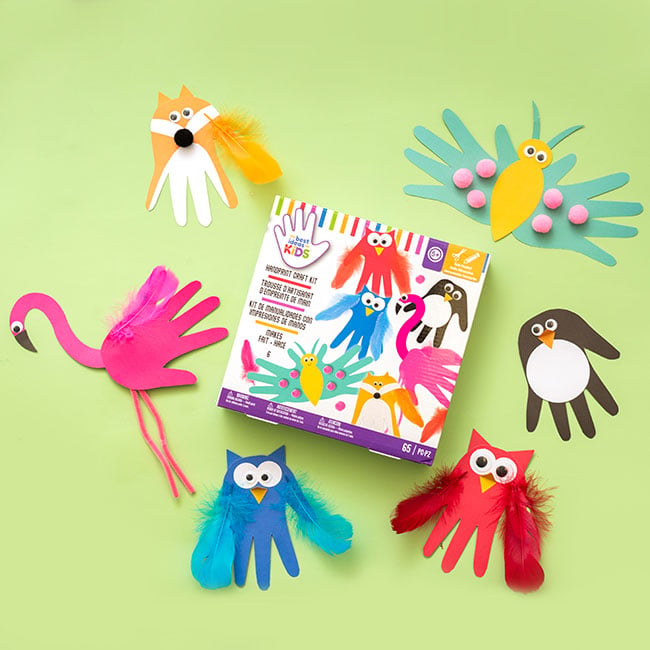 Handprint Craft Kit
This handprint card kit makes 6 adorable characters – a fox, flamingo, butterfly, penguin and 2 owls. Cardstock pieces are included so you can easily put them together! You just need some scissors and a pencil to make them!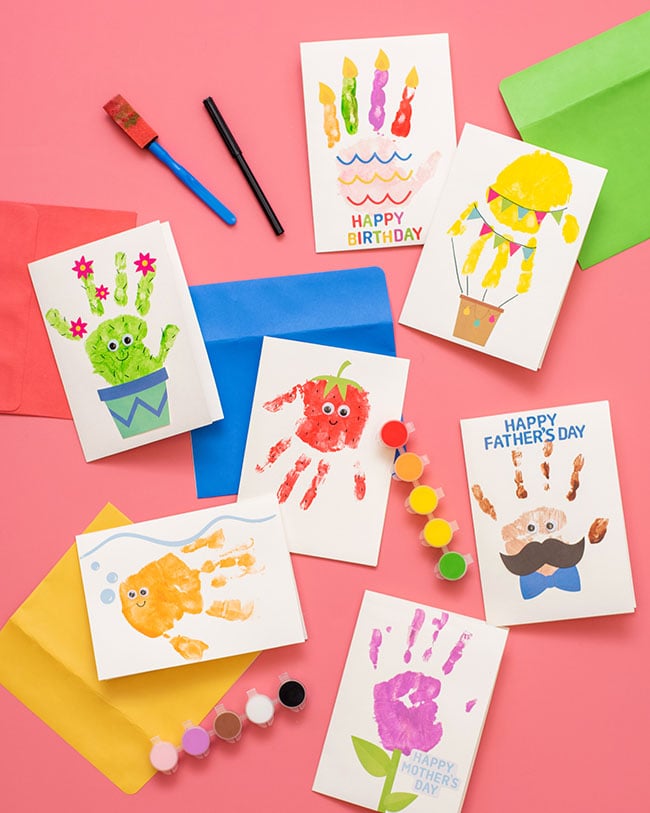 Handprint Card Kit
This handprint card kit makes it easy to create keepsake cards throughout the year. Choose from 8 different designs – a birthday cake, cactus pot, hot air balloon, strawberry, fish, flower, Father's Day, and bee handprint card. All cards come with either stickers or cardstock pieces to easily make the designs.
Coloring Pages Kit
Currently Unavailable
This coloring page kit comes with so many pieces – over 130 pieces to make 16 pages! The unique part of this kit is that a lot of the pages create 3D designs – from a 3D hot air balloon, cactus, peacock and more!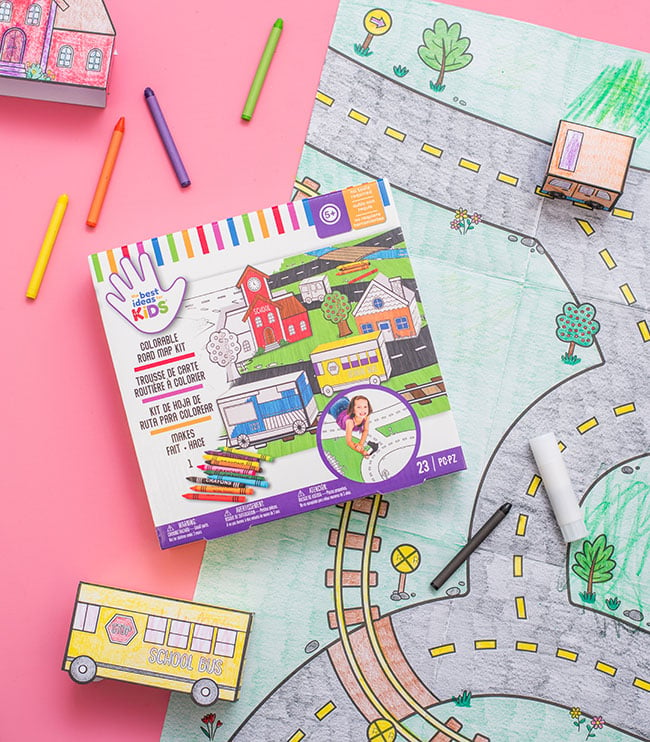 Colorable Road Map Kit
Currently Unavailable.
Kids can create their own 3D road map on the floor! This kit includes coloring road map kids can color, along with a 3D paper train, bus, car, van, school house and 2 trees. Kids can then pretend to drive the cars and train around their new road map!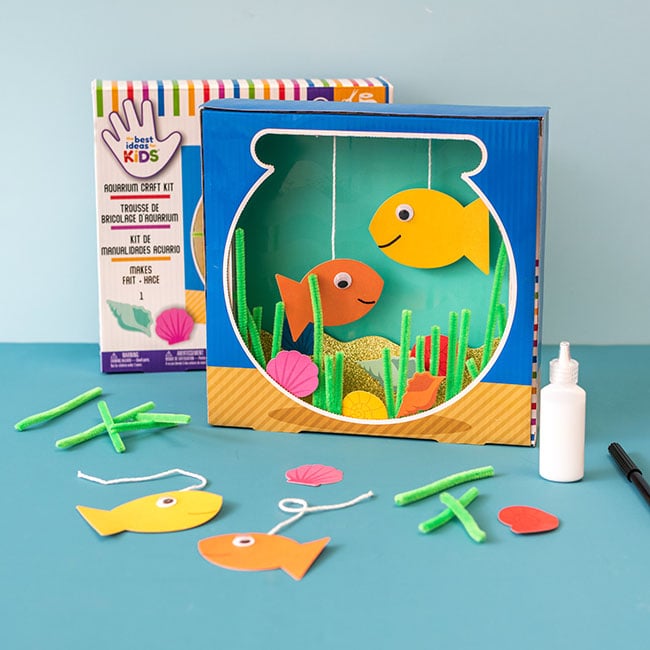 Aquarium Craft Kit
Currently Unavailable
Make your own aquarium in a box! The box that comes with the supplies turns into the aquarium. Add pipe cleaners, sea shells and your fish to finish the aquarium.
Watch a Video For More Information!