Make this adorable bee handprint card for Valentine's Day! You can also do this with paint on white cardstock and write BEE MINE inside the card.
RELATED:  Valentine Bee Craft
Bee Handprint Craft
This bee handprint craft is so simple to make! Kids can add a special message inside and give it to someone they love on Valentine's Day!
If you want to make a set of handprint cards – check out our handprint card kit.
You can write BEE MINE inside the card or write your own special message!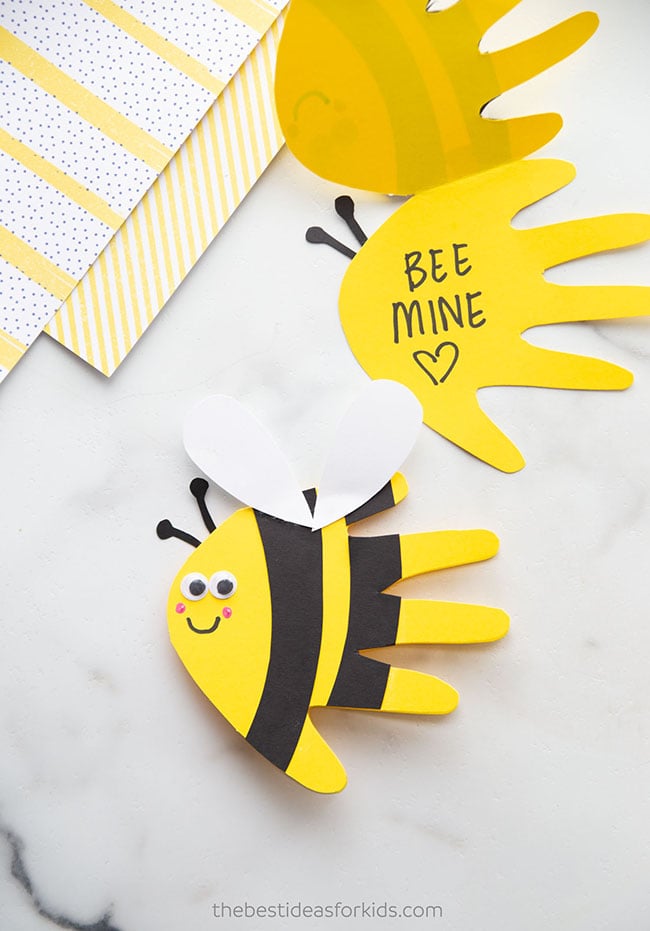 You only need a few supplies to make this adorable bee card! If you don't have yellow and black cardstock you can also make this with paint on white paper.
If you don't have googly eyes you can draw on your own eyes too!
Watch the full tutorial video here before you get started!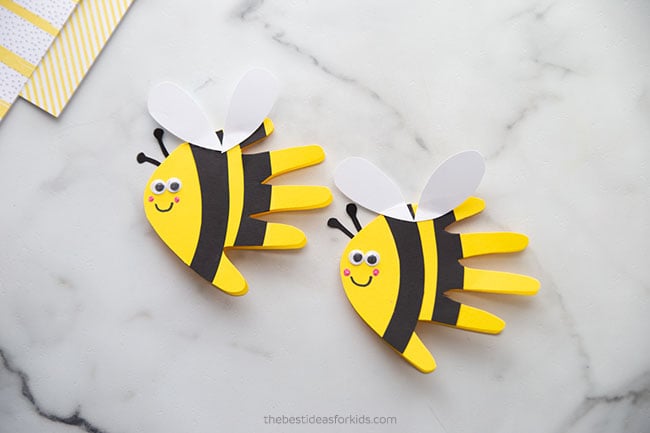 Supplies Needed to Make a Bee Handprint
Small googly eyes
Pink paint
Black marker
We like to use this glue for gluing on googly eyes which tend to be a little harder to glue. You can also use hot glue (with adult supervision or help).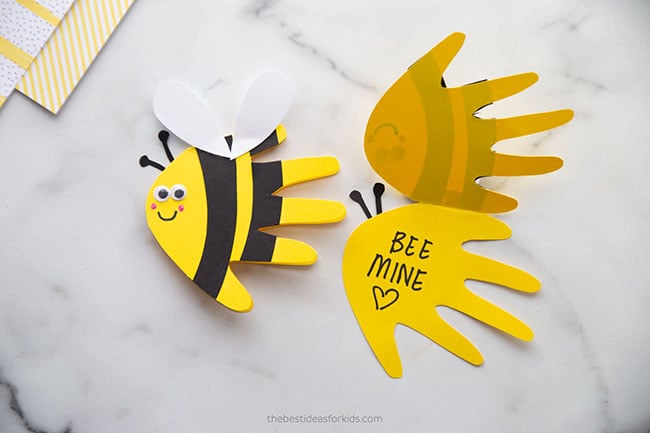 Directions to Make a Bee Handprint
1. Start by folding over a piece of yellow cardstock.
Trace the handprint so that the pinky finger is on the folded part.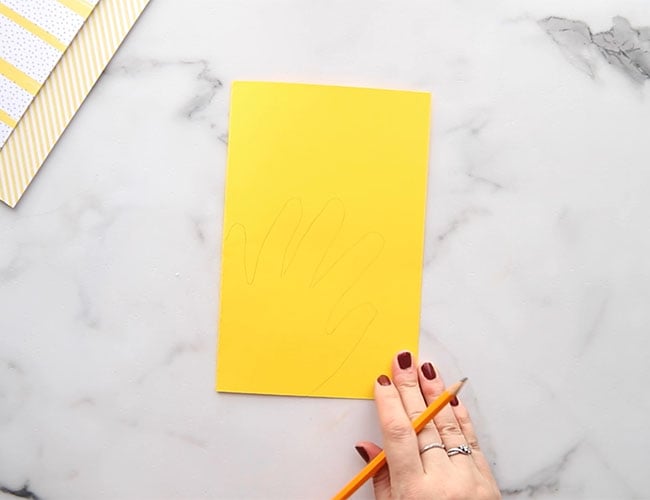 2. Cut out the handprint. It should now open up like a card.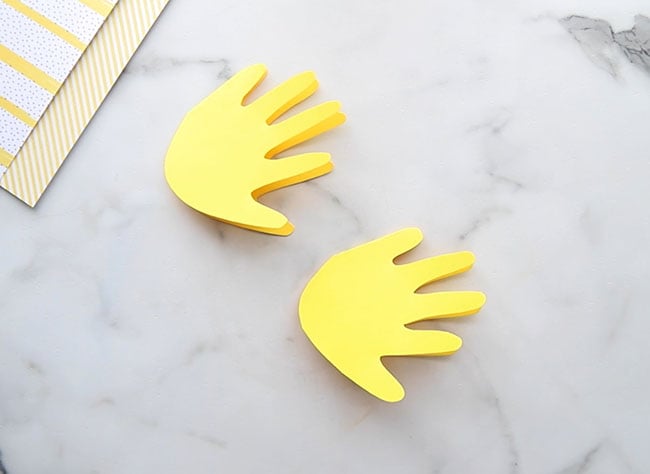 3.  Cut out strips of black cardstock to glue on top of the handprint.
Cut the black strips out so they are slightly curved.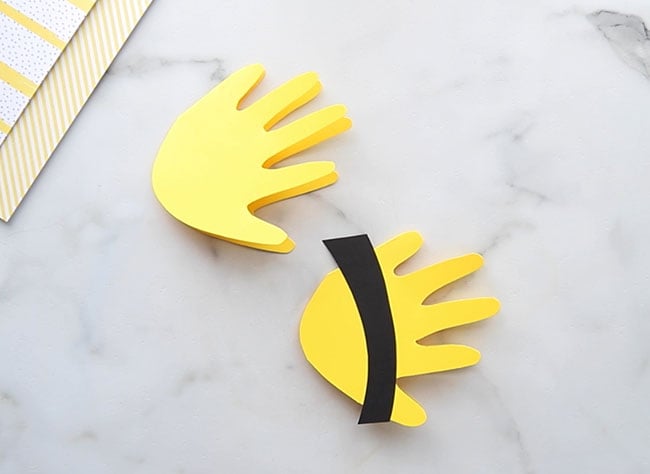 4. Glue the strips down and trim around the outsides.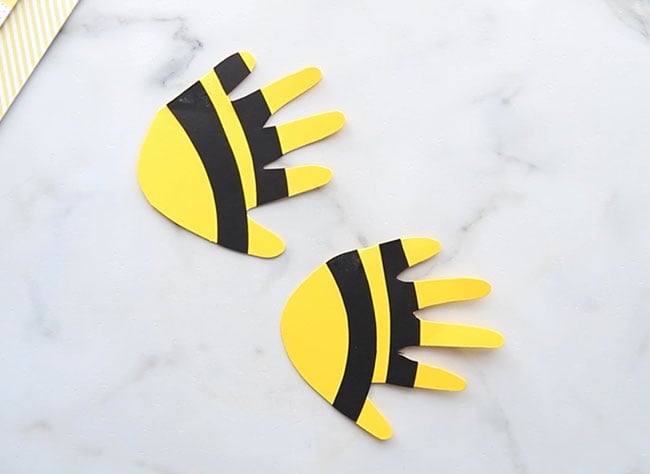 5. Cut out 2 wings from white cardstock. Glue to the top of the handprint.
Glue on the googly eyes.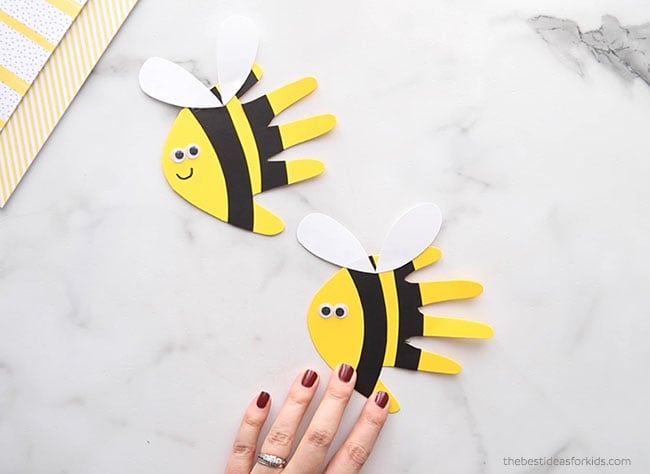 6.  Then draw a smile on with a black marker.
Add 2 cheek marks with pink paint. You can use the back of a pencil or a paintbrush to make the circle paint marks. Dip it into the paint, then dab onto the paper.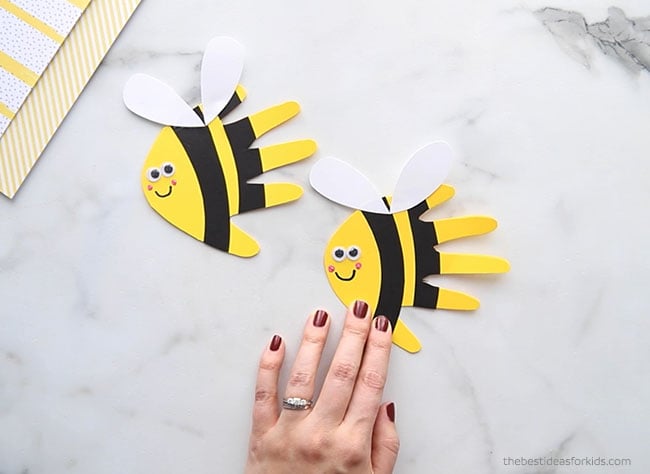 Now you can write BEE MINE inside the card! You can also add another special Valentine message inside!
More Valentine Crafts
Make these turtle handprint cards and write "I turtle-y love you" inside.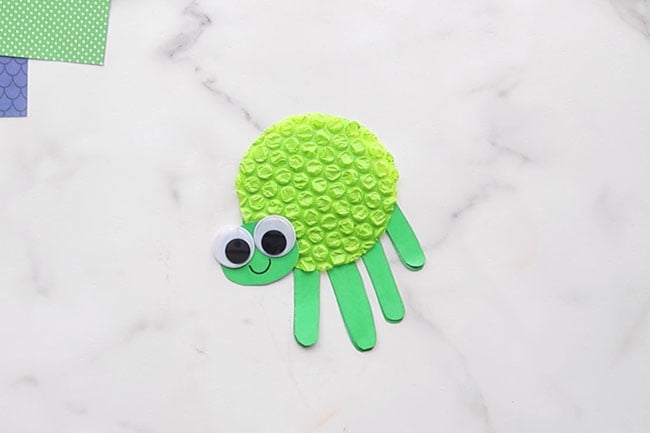 This Bee Mine card comes with a template to make it!