Terracotta Christmas Tree
All activities should be supervised by an adult. By using this site, you agree to our Terms of Use. This post may contain affiliate links. Read our disclosure policy here.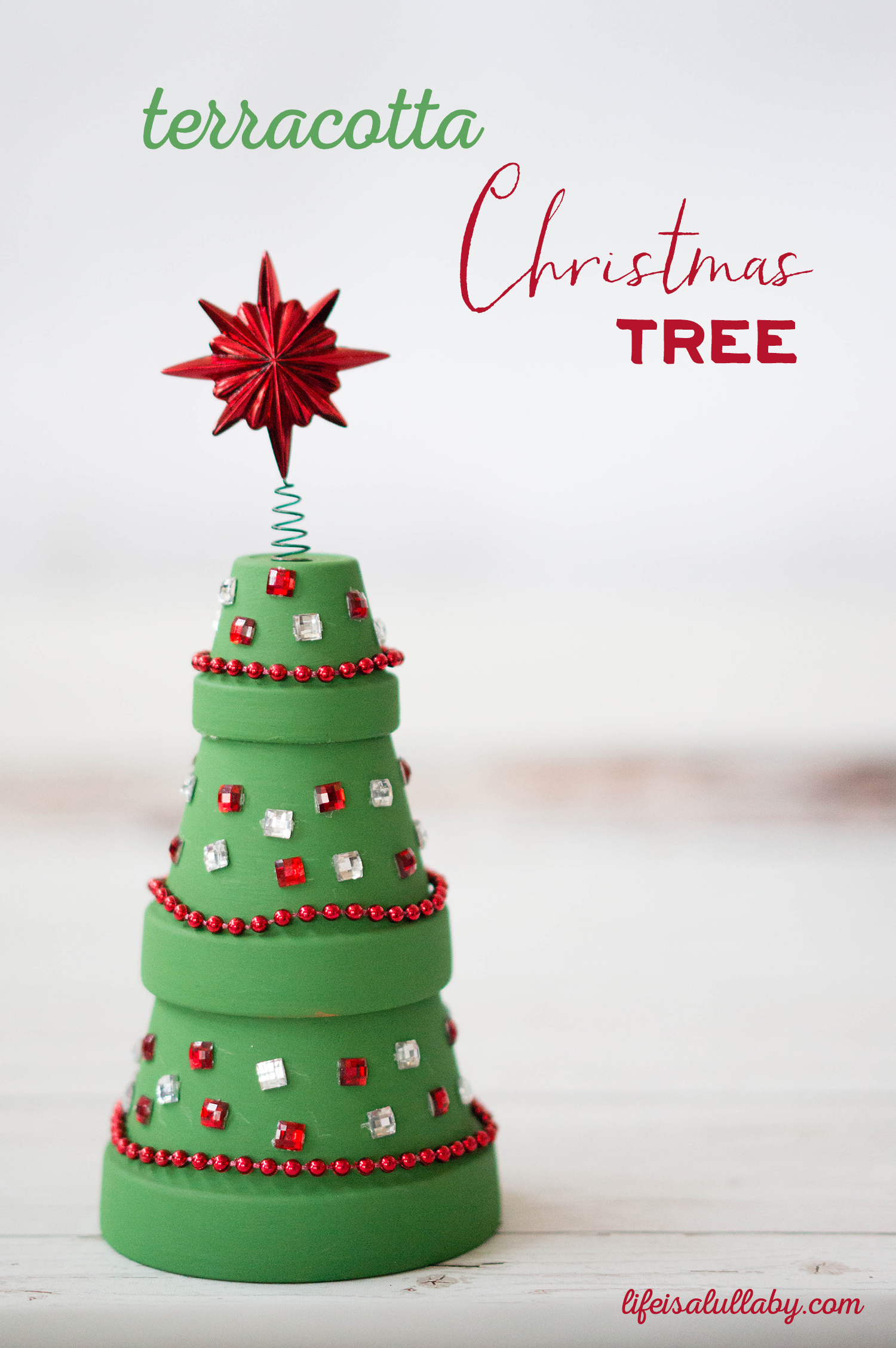 This time of year is a great time to get the kids involved in some crafts. And I have a simple and fun one for you today! Learn how to make this terracotta Christmas tree. This is totally customizable! You can even make a pink, blue or silver Christmas tree. The options and creativeness is limitless.
So let's get started. What supplies will you need?
The basics of it is you'll need 3 different sized Mini Terracotta Clay Pots
. I chose the smallest ones I could find at Michaels.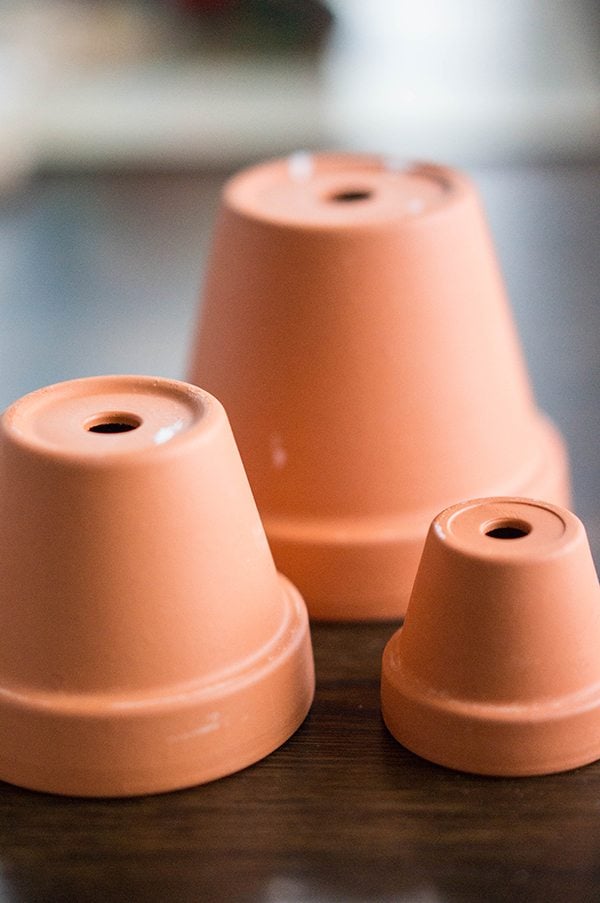 The next step is to paint the pots. I used acrylic green paint
but you could use any colour you choose.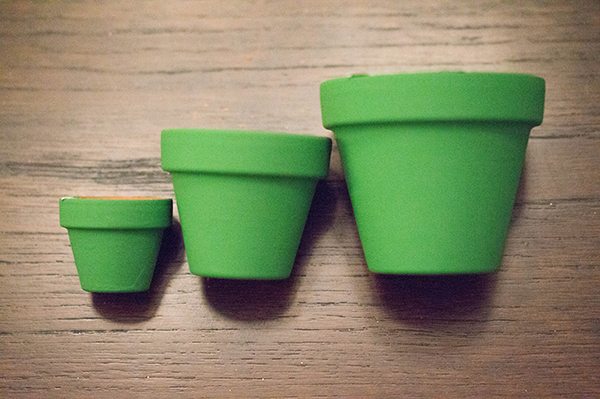 I wanted a fancy star for the top of my tree so I found a mini ornament set from Michaels and was able to add the star to the smallest pot.
Next is getting the pots to stay together. For this I used hot glue (adults only) and glued around the inside of where the two pots would touch each other.
Your terracotta Christmas tree should look something like this: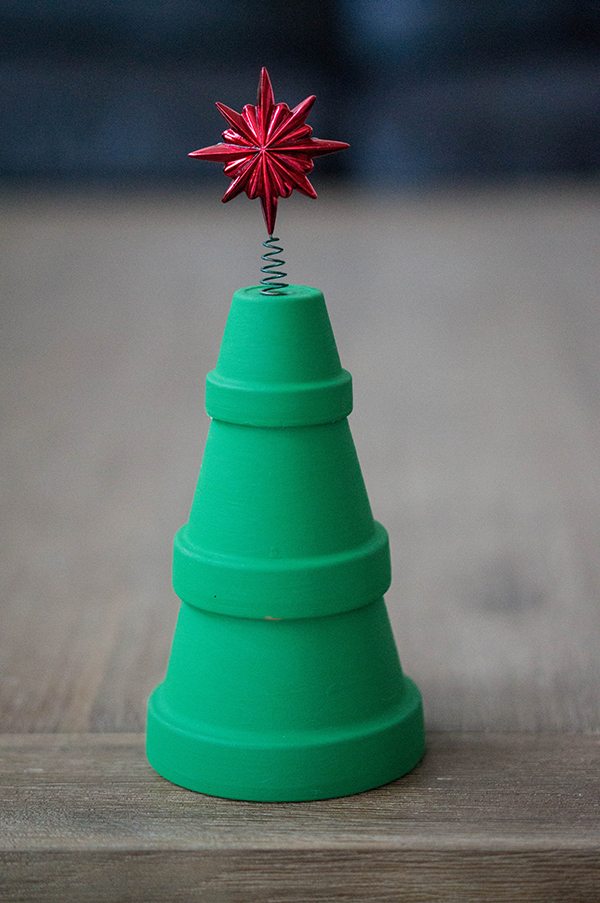 Now is the fun part! Time to add some decorations. I used little beaded garland

and some glitter stickers
 for the ornaments. But you could also use glitter glue, pom poms, buttons, sparkles, sequins, etc!
Glue the garland on and then simply placed the stickers on.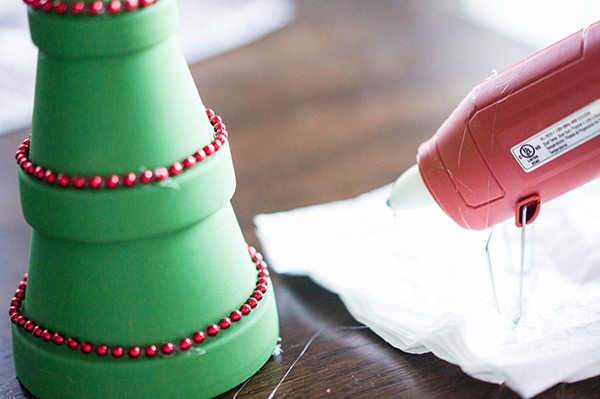 Once all your decorations are on. You should have your final terracotta Christmas tree! It's ready to be put on display now!