These pool noodle boats are such a fun way to make a DIY water toy that kids will love. All you need is a pool noodle and a few other supplies to make these adorable boats!
RELATED: Summer Sailboat Craft
Pool Noodle Boats – A Fun Summer Craft!
Pool noodles cut easily with a serrated knife, so you can make a whole bunch of boats from just one noodle! Have an adult cut the noodle up and then kids can help decorate it with a sail, straw and flag.
If you have old pool noodles starting to rip in one spot – this is also a great craft to recycle those old pool noodles into something new!
Then grab some water toys and animals or small figurines to ride on your finished boats!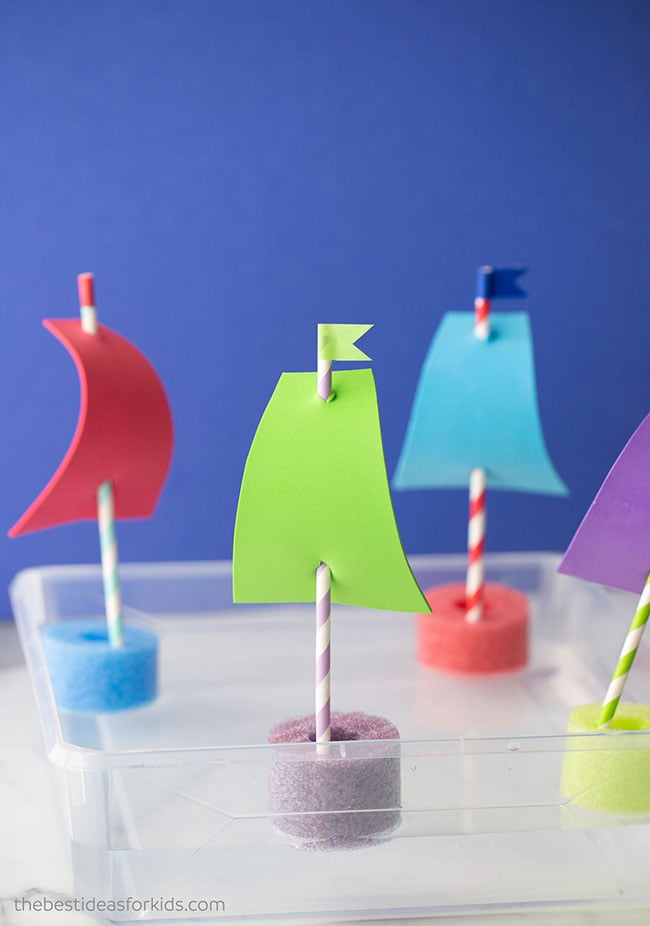 Watch the Video Tutorial!
Supplies Needed To Make Pool Noodle Boats
Paper Straws – we like these colorful ones
Scissors
Sail template – you can get a template for the sail at the bottom of the post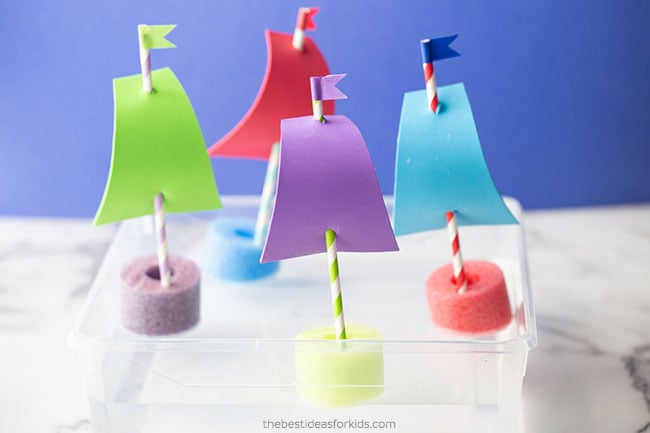 Steps To Make A Pool Noodle Boat
1. Using a serrated knife, have an adult cut the pool noodle into pieces that are about 3 inches thick.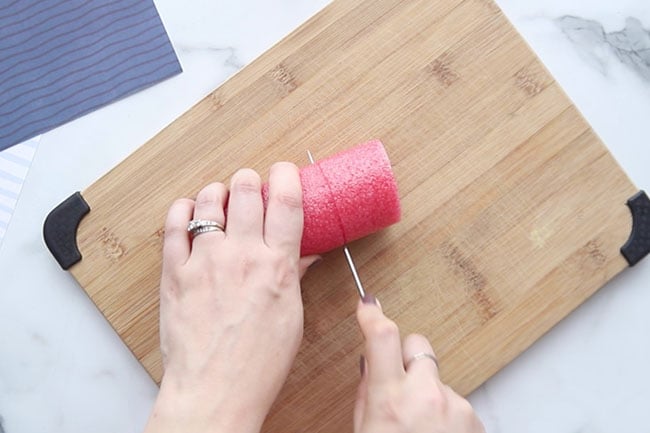 2. Cut foam sheets into the shape of a sail.
You can grab our sail template at the bottom of the post.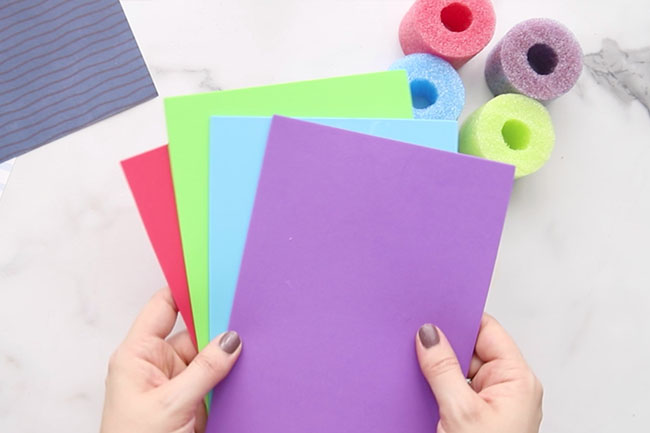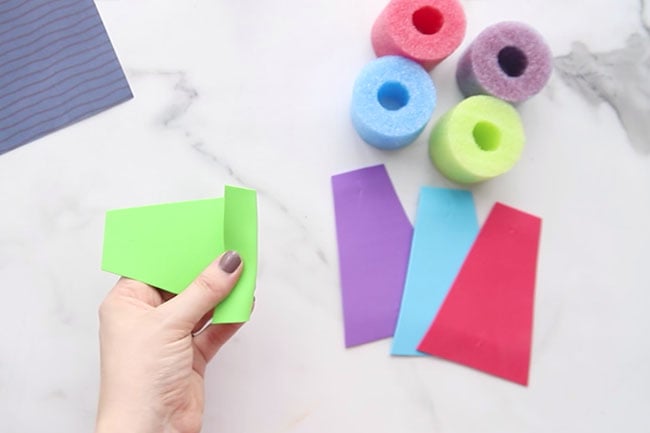 3. Using scissors, make 1/2 inch slits in the top and bottom of the sail.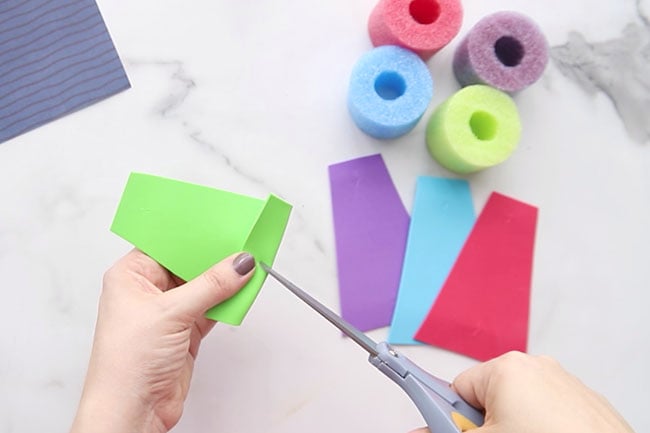 4. Thread a straw through the foam sheet.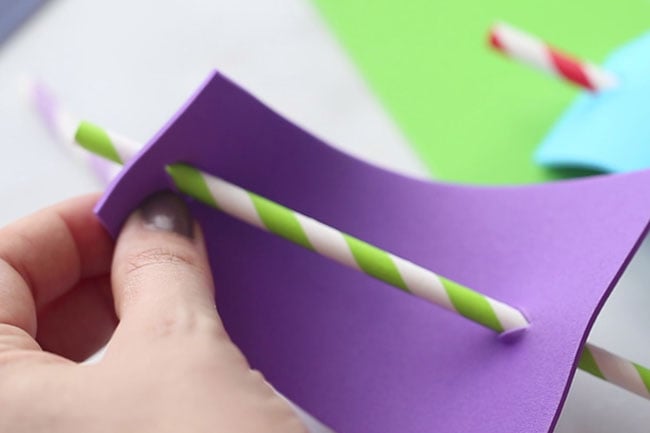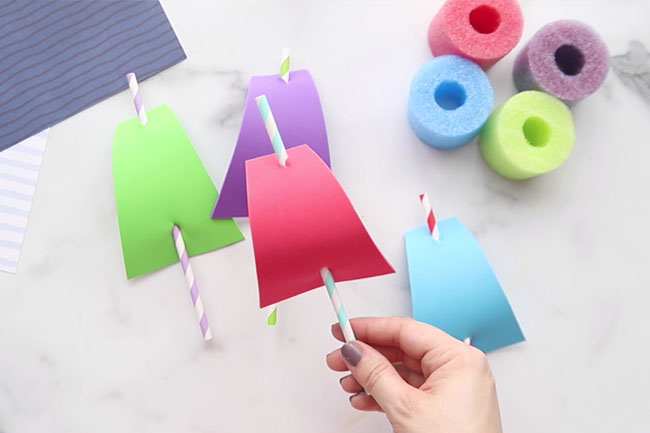 5. Add washi tape to the top of the straw.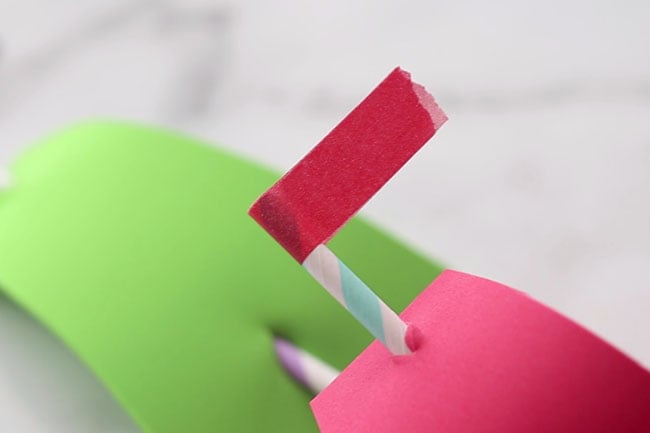 6. Cut a triangle piece out of the end of the washi tape.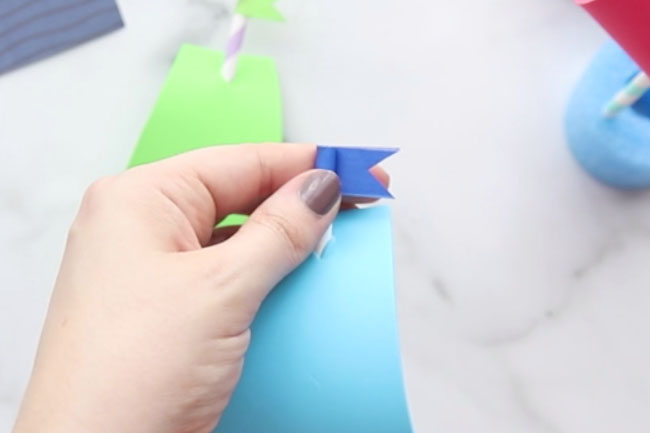 7. Push the straw into the pool noodle. You may need to make a small hole in the noodle with scissors to help attach the straw.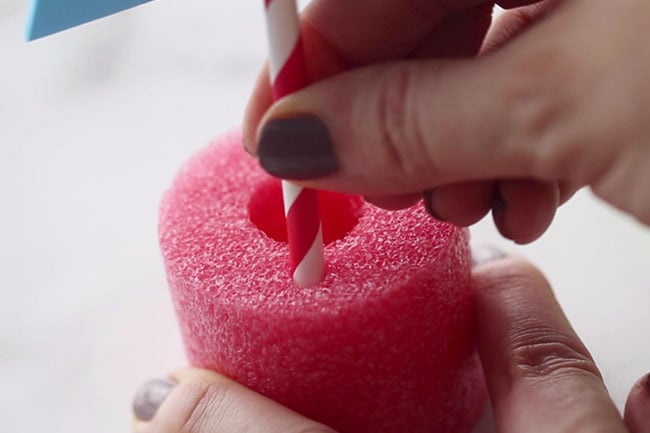 Now your pool noodle boat is ready to float! Grab a clear bin and fill it with some water and watch them sail away.
Play with them in the pool or even the bath tub. This would also be a fun craft for a summer birthday party!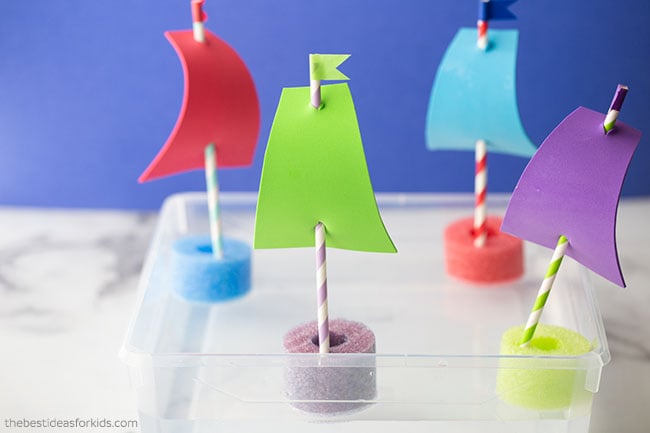 Get the Printable Sail Template
More Summer Activities for Kids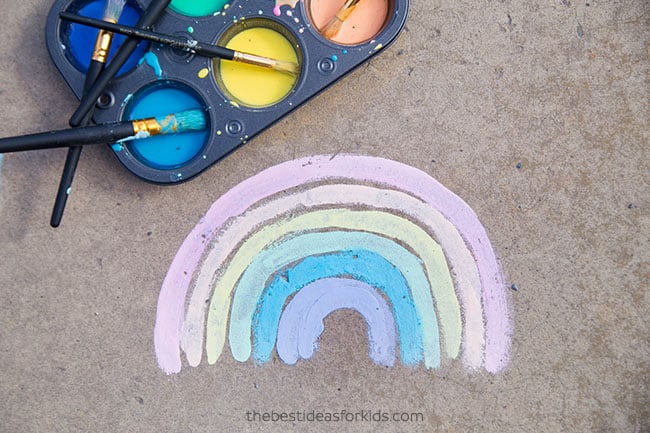 See also this fun paper sailboat craft for summer! Kids will love tearing the paper and making their own sailboat.