This adorable minion bookmark will hug your book to keep your place. The arms fold over the page and keep your place marked. Not only will you love using this bookmark, but you will love making it too!
RELATED: Yarn Letter Bookmarks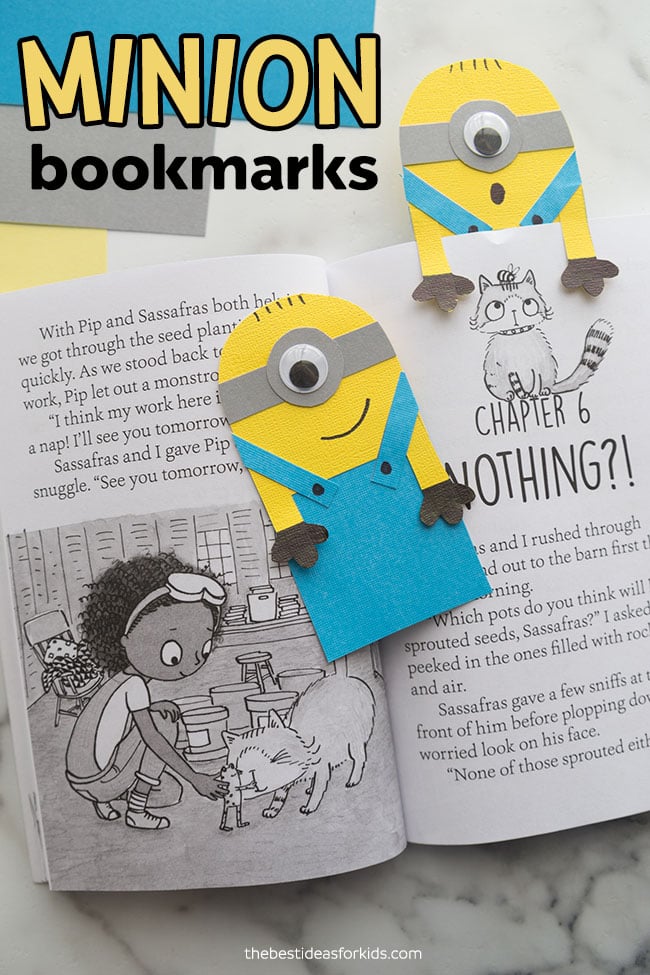 Minion Bookmark
This minion bookmark craft is really easy to make with our template!  You can get the template by signing up for our newsletter (on the form with the preview of the template).
Here are the supplies you'll need to make the bookmarks: 
Cardstock – yellow, blue, and grey or black
Large googly eyes
Extra strong glue
Sharpie
Scissors
Template – you can get the template at the bottom of the post (on the form with the preview of the template)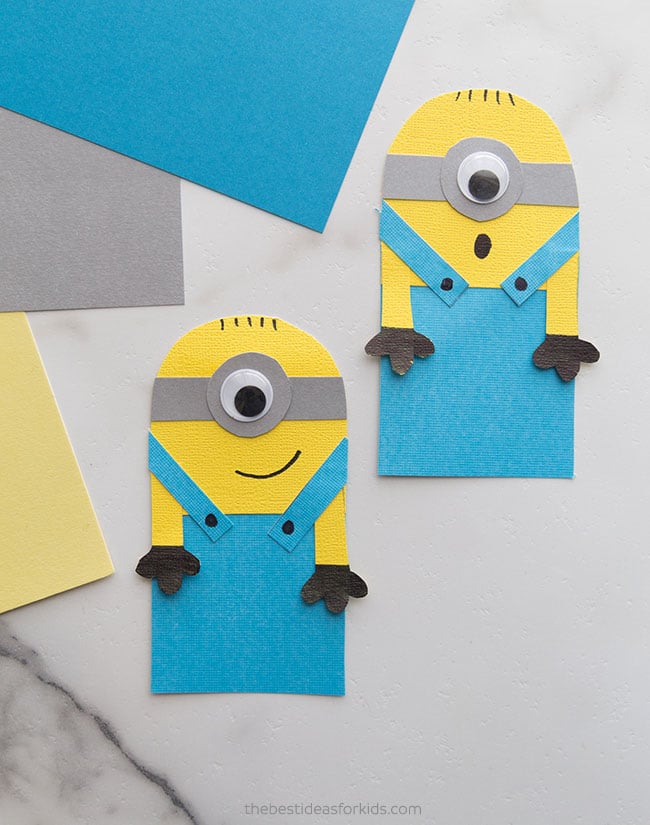 Watch the full tutorial video here!
Steps to Make a Minion Bookmark
1. First print off the template. You can get the template emailed to you as a free gift for subscribing to our newsletter at the bottom of the post (on the form with the preview of the template).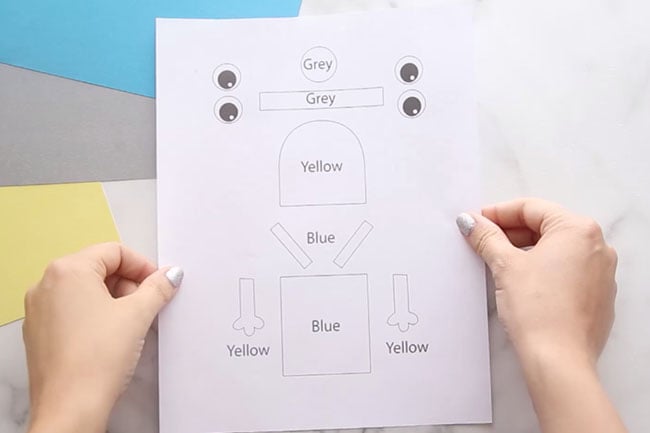 2. Trace around the template elements on the matching colored cardstock. Yellow for the head and hands, blue for the clothes and grey or black for the eyes.  You can cut out the template eyes or use googly eyes like we did!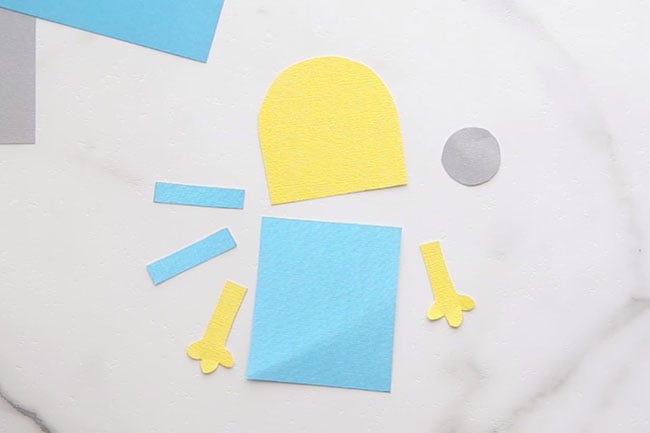 3. Glue the round grey circle to the grey strip. Then glue a googly eye on top or glue the template eye on.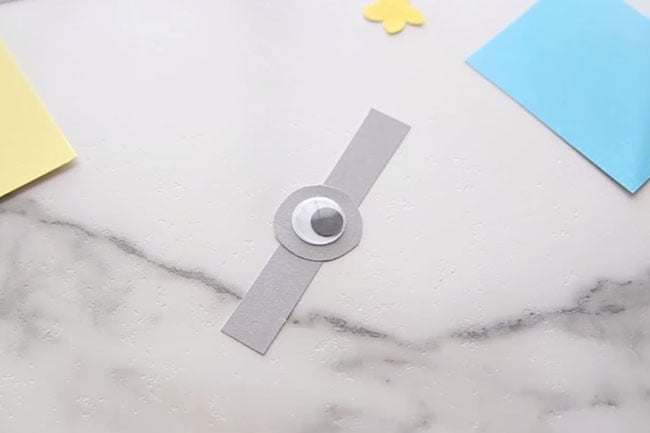 4. Glue the yellow head on top of the blue clothes. Then using a sharpie or black marker, make the ends of the hands black.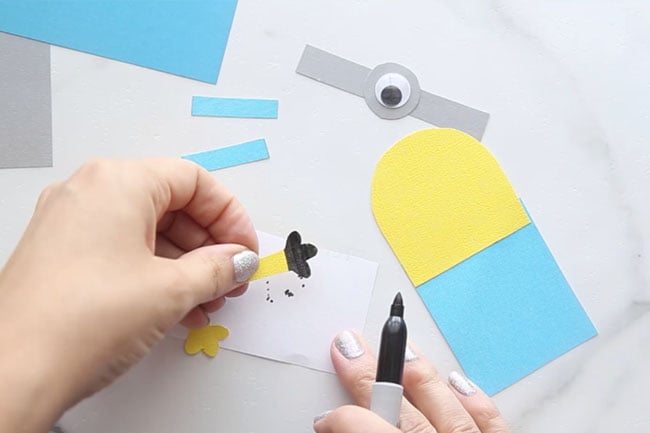 5. Glue the arms to the body. Glue only the top part, leaving most of the arm and hands free. Then glue the suspender straps on an angle and add a small black dot on top. Trim off the excess blue strip on the side.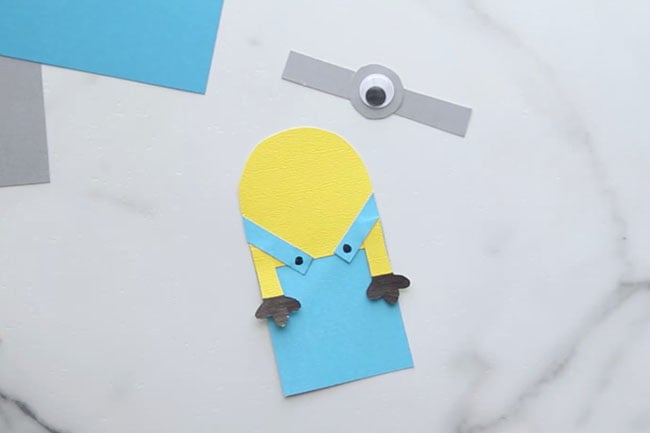 6. Glue on the eye and trim off the excess from the side.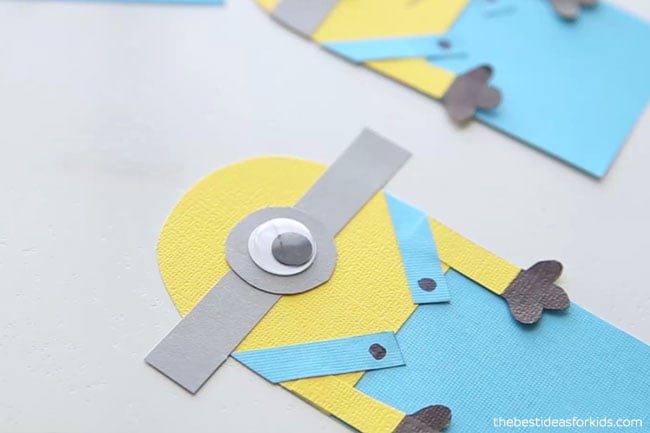 7. Draw on the mouth and some strips of hair on the top.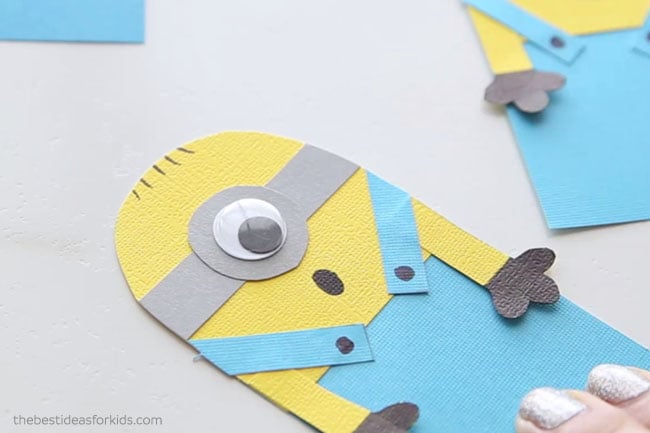 8. Now your minion bookmark is done! Add two eyes if you'd like for another version. Make one surprised minion and one with a smirk smile. Then hand out extras to friends and family!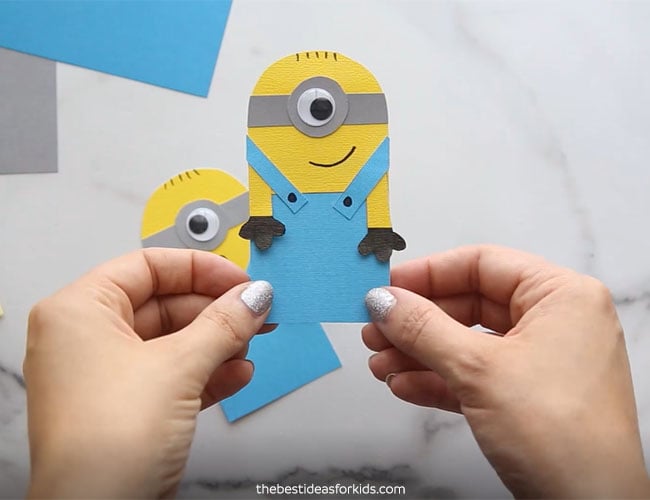 To get the minion template, subscribe below and it will be delivered to your inbox as a free gift. Please make sure to check ALL folders for the confirmation email.