Make leaves or other shapes float with this fun and easy magnet experiment for kids! Using only a paper clip, some string and a magnet, kids will love trying this science experiment!
RELATED: Grow a rainbow experiment
Magnet Experiment for Kids
In this experiment, you'll use the power of a magnet to a get a leaf to float in the air! Make the leaves look like they are falling from trees. You can even test this out with just a paper clip or any other shape you'd like to make!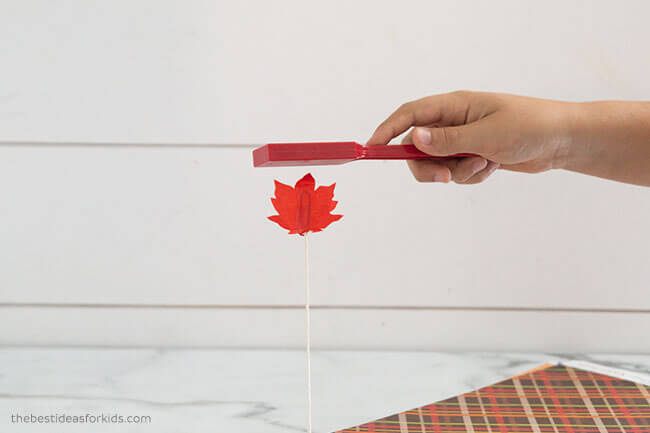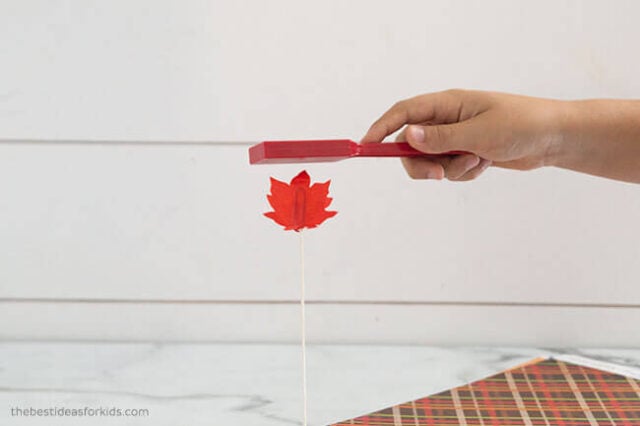 This activity comes from a science experiment activity book for kids – Super Simple Science Experiments. This book is packed with 100 science activities. It's organized by solids, gas, liquids, light, color & sound.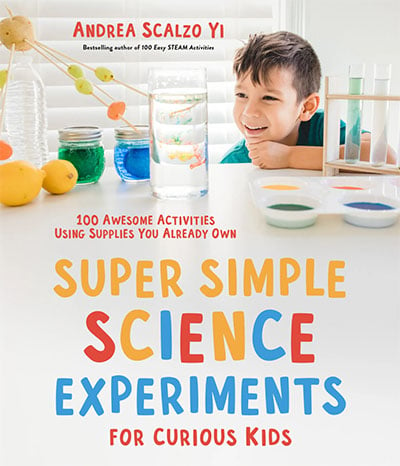 For more simple science experiments, also see our rain cloud in a jar, grow a rainbow, and oil and water experiments!
Supplies Needed to do a Floating Magnet Experiment
– Small paper clip
– Tissue paper
– Leaf templates (you can get them at the bottom of the post)
– Glue stick
– Tape
– Thin string
– Magnet – we like these magnet wands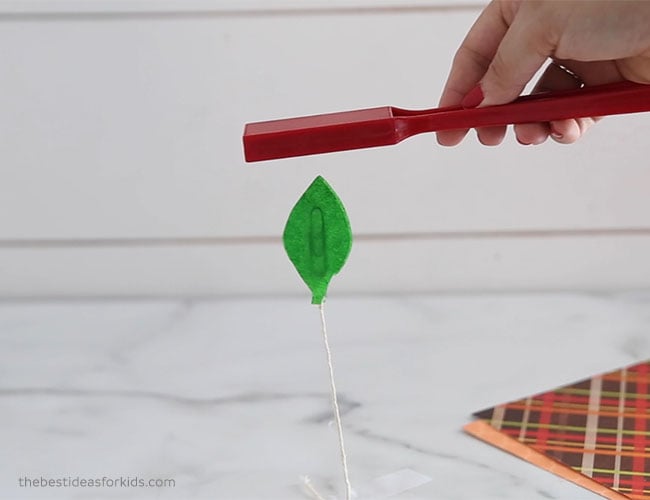 Watch the Video Tutorial Here!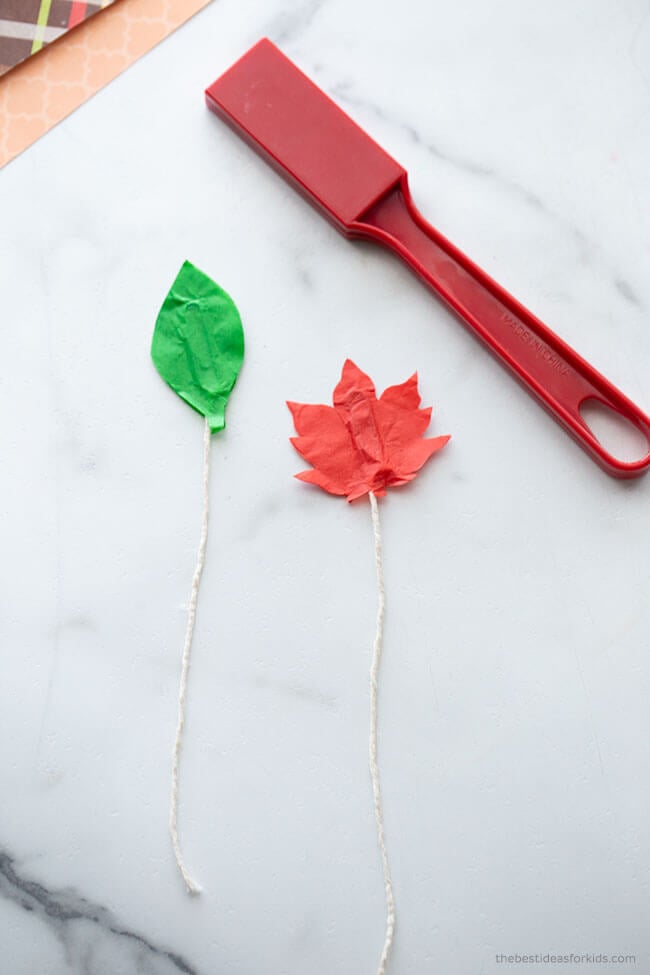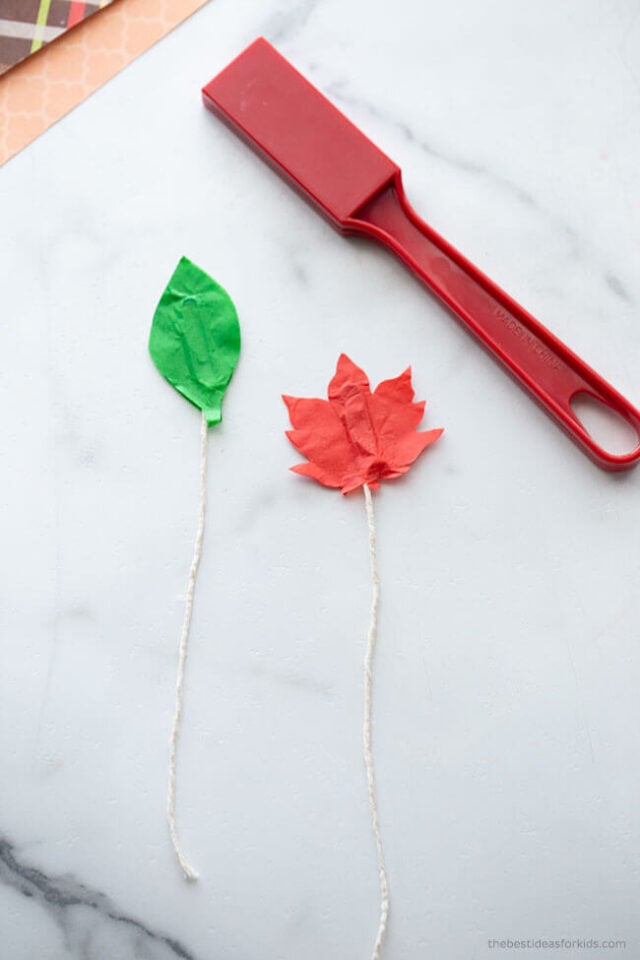 What is the Science?
The leaves float due to the magnetic attraction of the paper clip and magnet. The paper clip and leaf (made of tissue paper) is very light, so the force of the magnetic pull is stronger than the force of gravity which would pull the leaf to the ground.
How to do the Floating Magnet Experiment
1. Cut out the tissue paper leaves.
You can make your own or you can use our free leaf templates. Get the leaf templates at the bottom of the post.
You also need 2 paper clips. We matched the leaf colors to the paper clip, but any colored paper clip will work.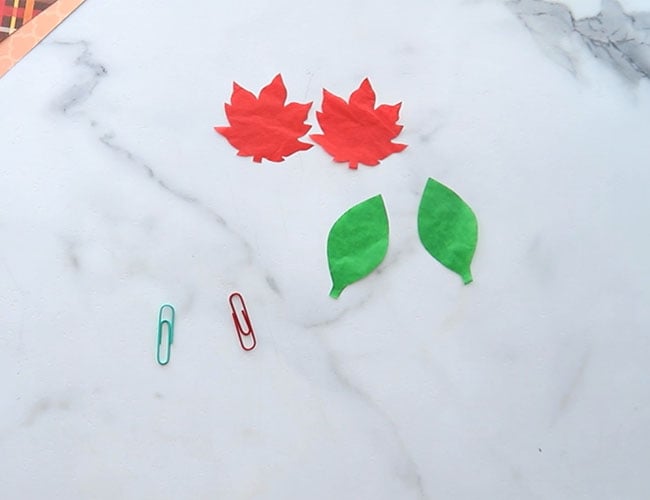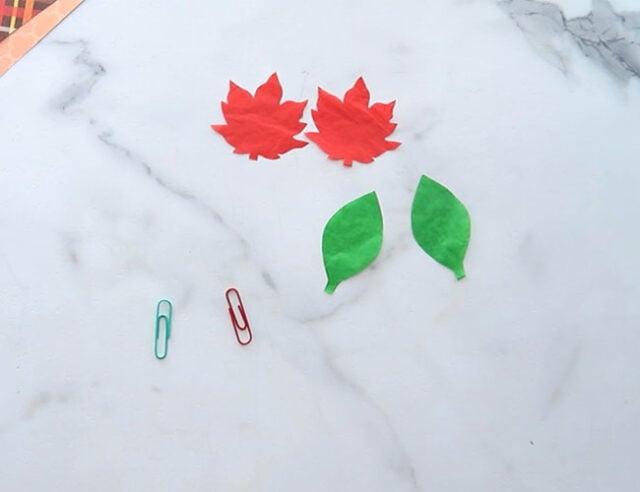 2. Tie a thin string around the paper clip.
Trim the string so it is approximately 12 inches long. You can make it any height, however the shorter the better.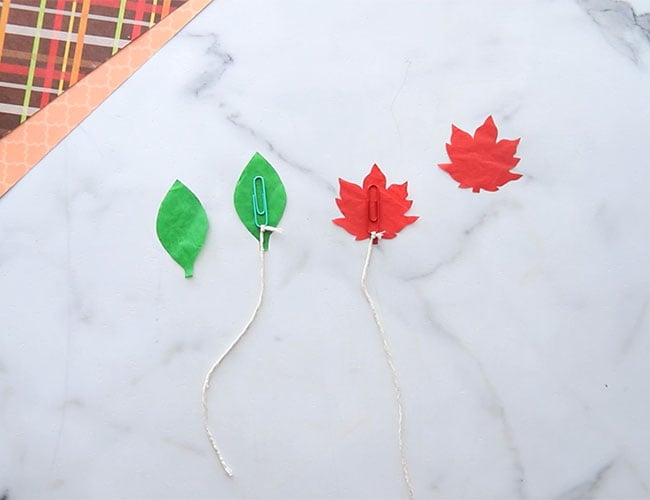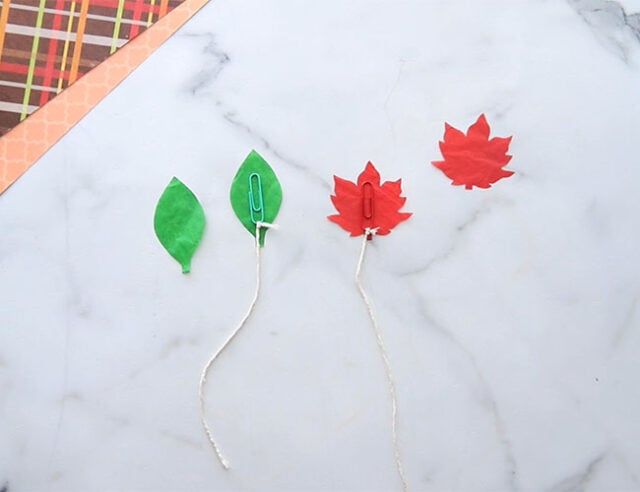 3. Glue the other tissue paper leaf on top of the bottom leaf.
Gently glue around the bottom tissue paper leaf with a glue stick. Because tissue paper is fragile, be careful with this step or you may rip the leaf.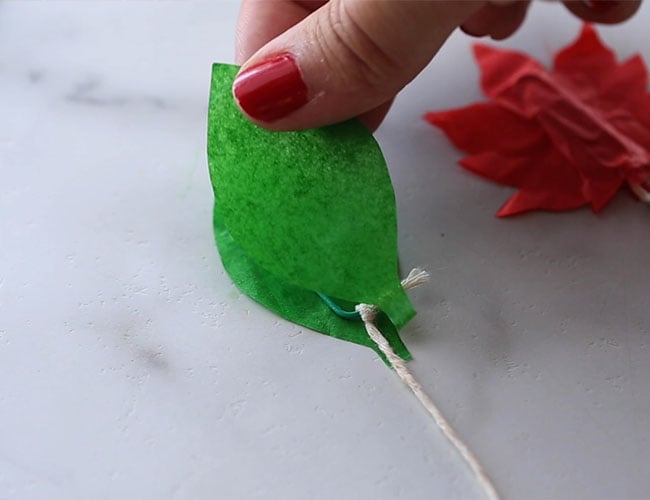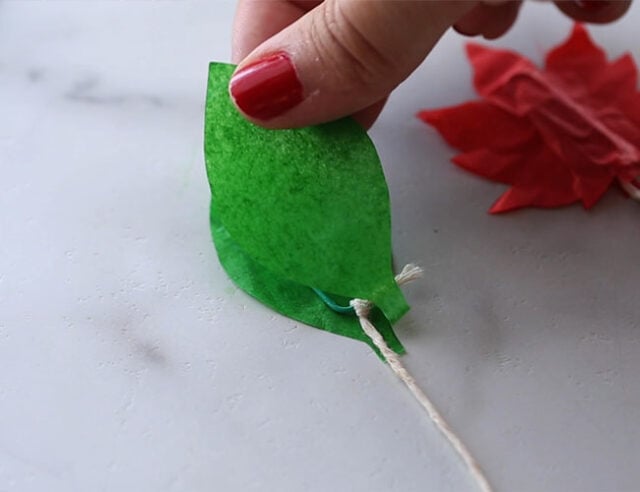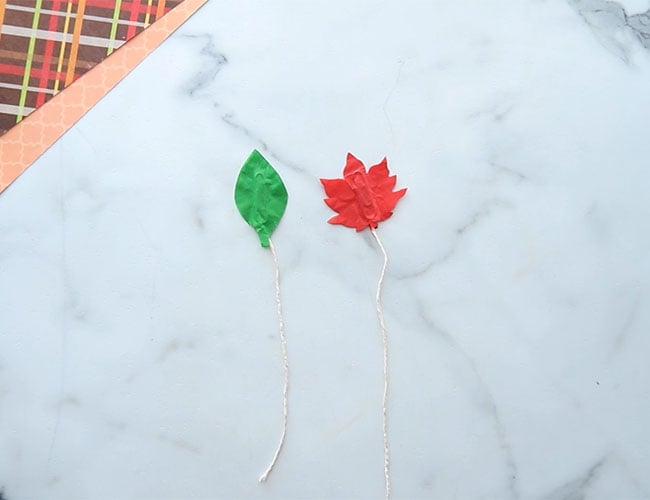 4. Tape the string down to the table.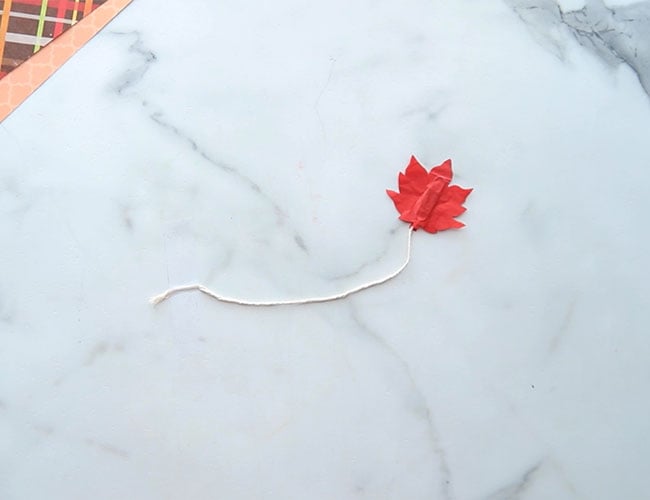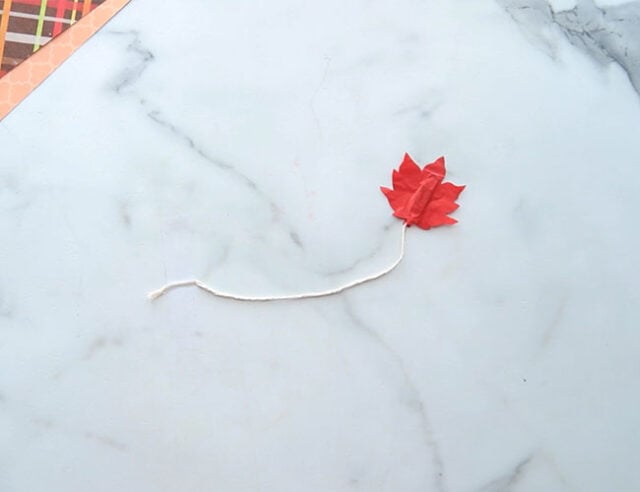 Now kids can hold the magnet wand on top of the leaf and get it to float! See how long you can get the leaf to float for.
To get the leaf to float initially, start by holding the leaf up in the air and then bring the magnet wand towards it. Slowly pull the magnet wand away and see how long you can keep it floating!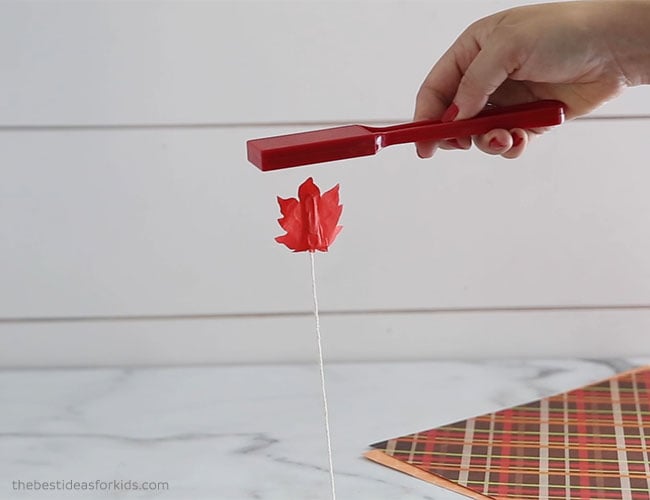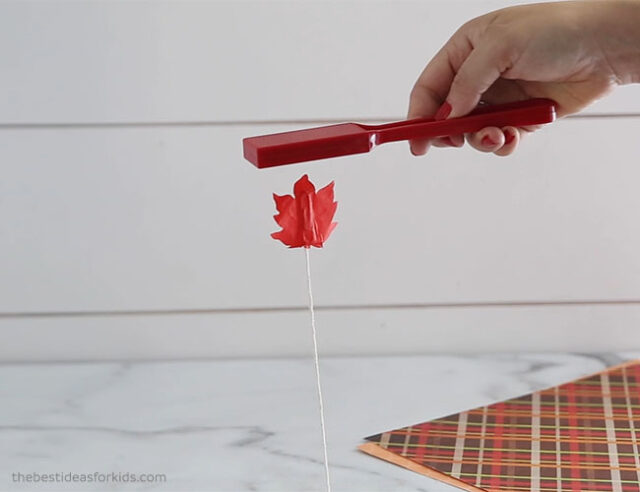 Activity Credit: This activity comes from Super Simple Science Experiments Book.
Be sure to check out our kids craft books also. See our craft for kids books!