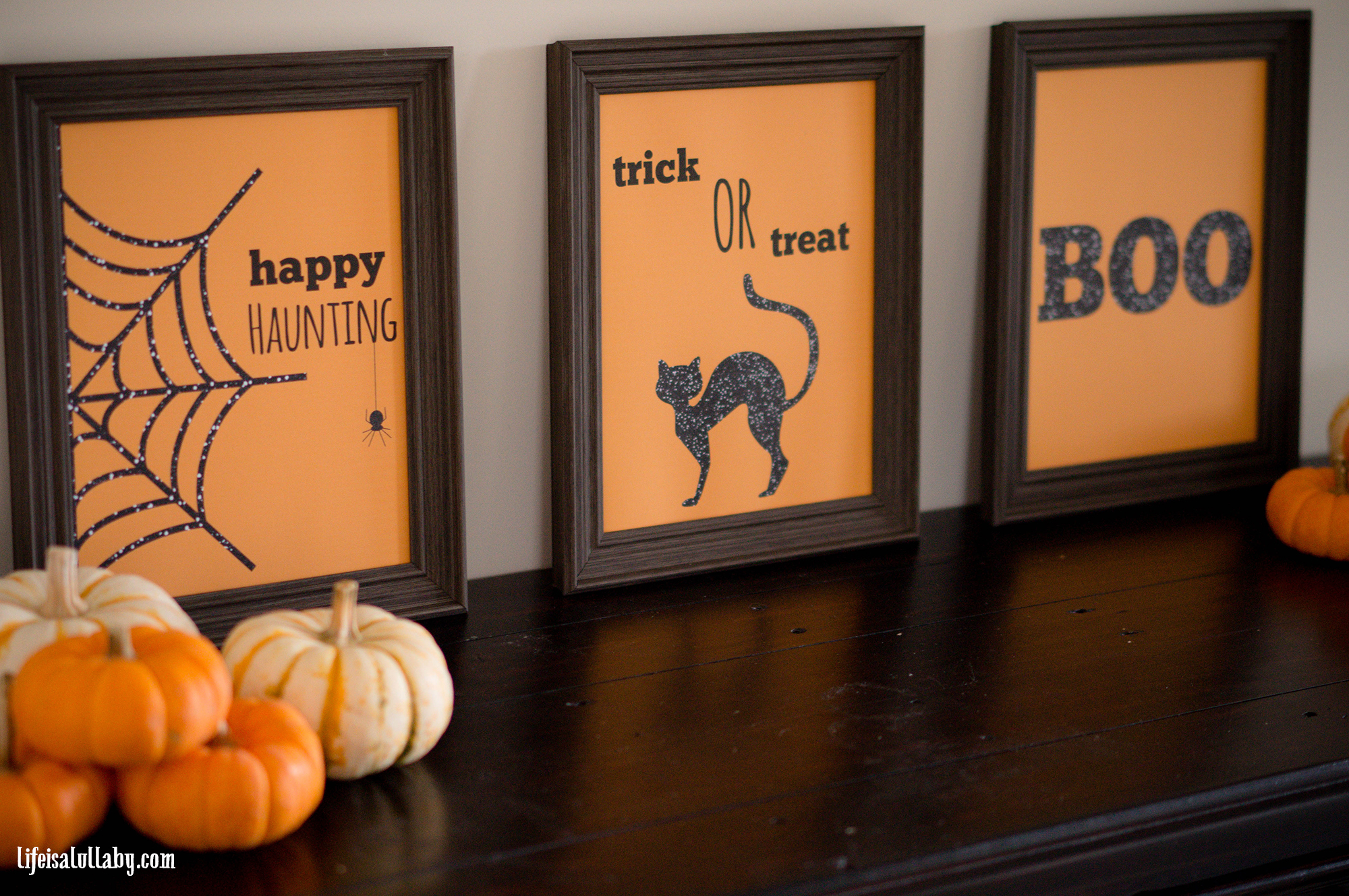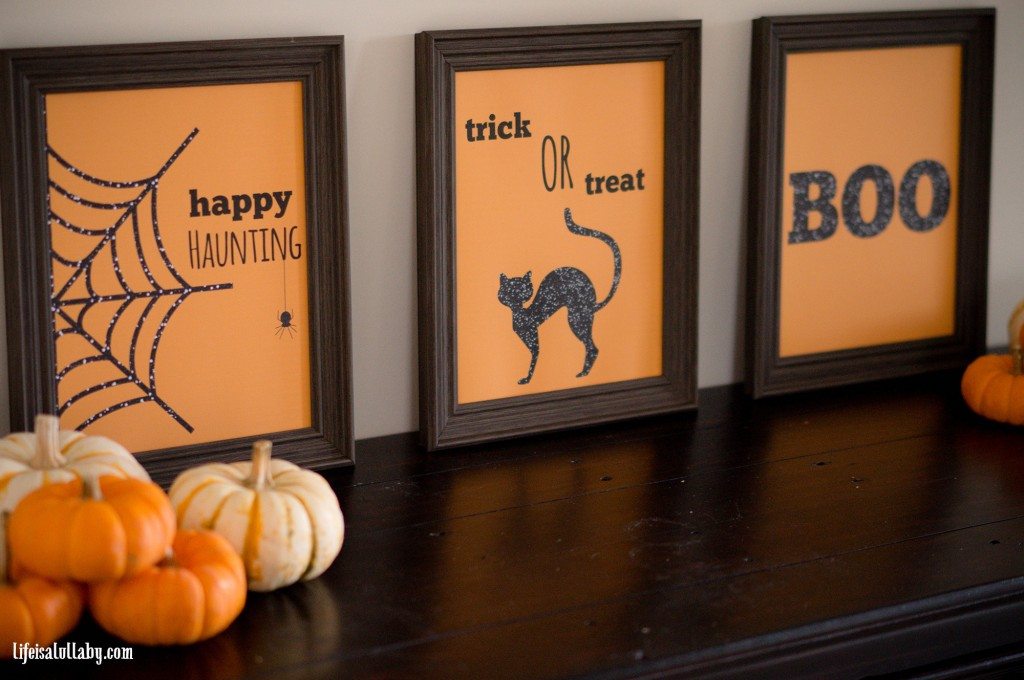 Have you been getting into the Halloween spirit? How about dressing up your front foyer or porch with decorations? Today we went to a pumpkin patch and it was COLD. It reminded me that Fall is finally here and Winter is coming. But before Winter gets here, I'm really looking forward to celebrating Halloween.
It's time to dress up your house in Halloween decorations and here are a few cute printables to choose from! Print off all 3, just 2 or 1 on its own to decorate your mantel or in your front entrance.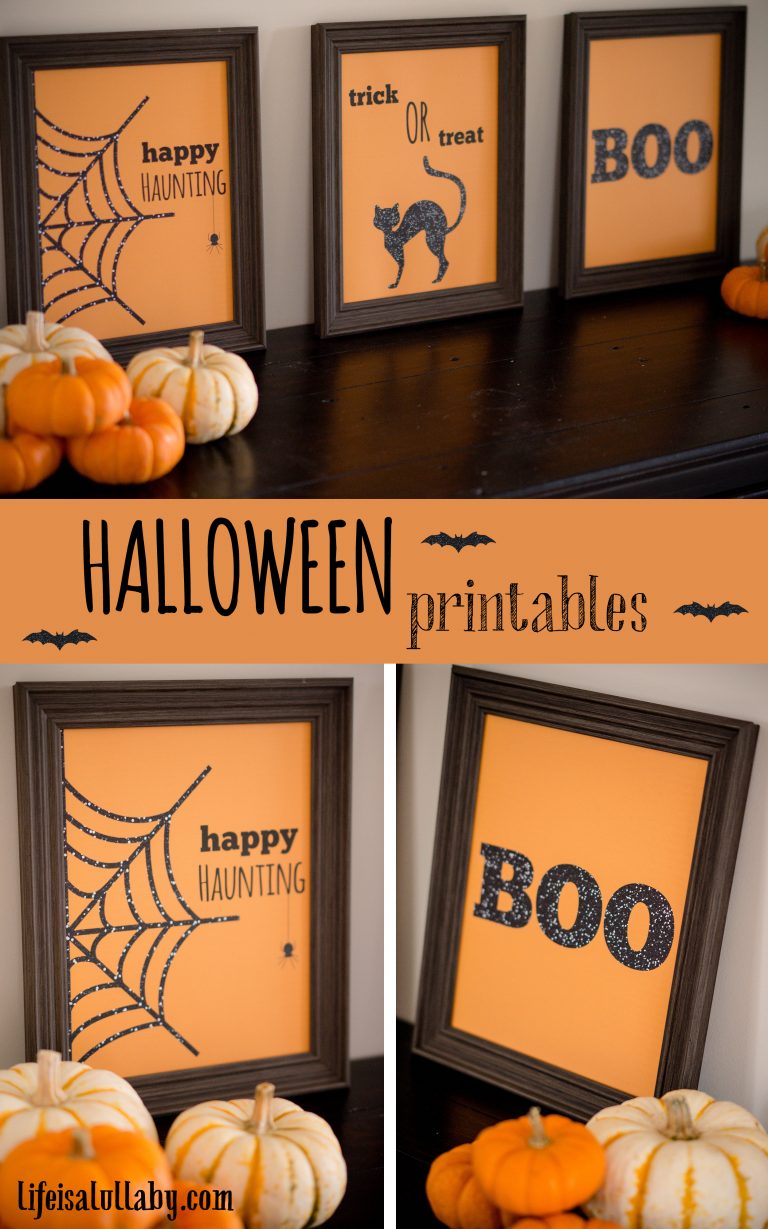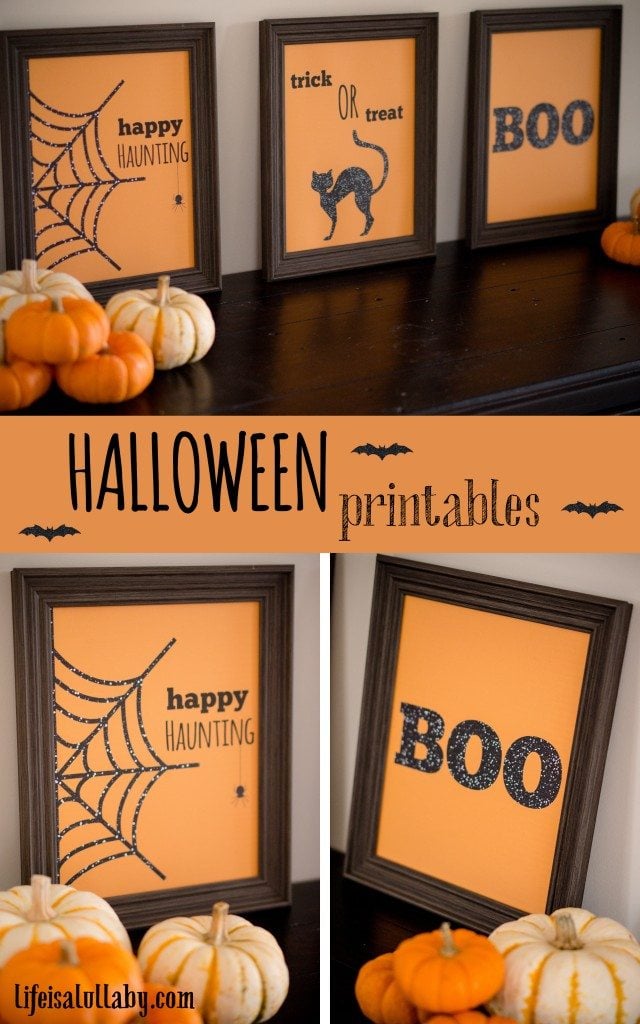 Download the free Halloween printables here:
Note – for personal use only. The file is sized to 8X10 but depending on your printer settings you may need to select a different printer setting. Choosing print to size will usually allow you to print to the actual size of the file.
And if you haven't checked out the Fall free printable, you can access it here.